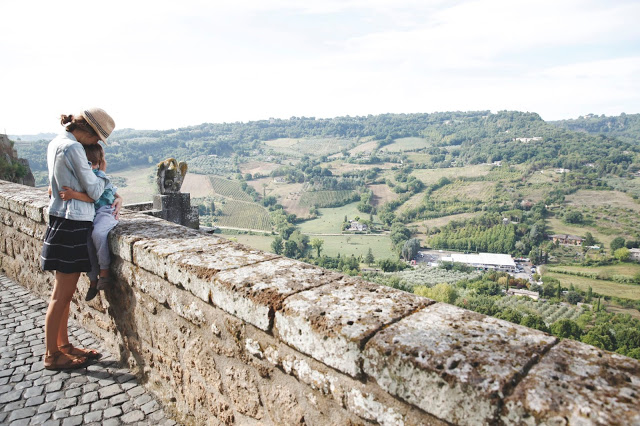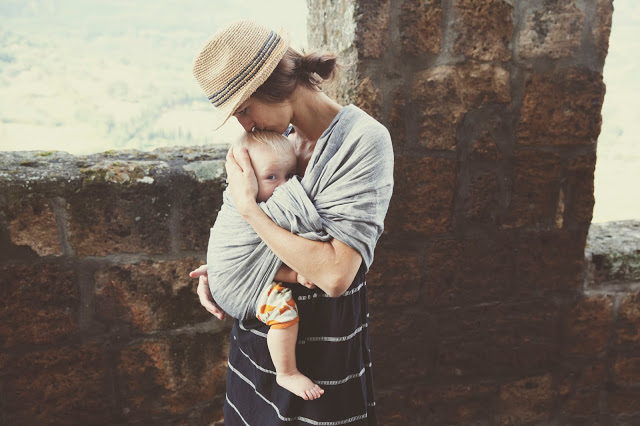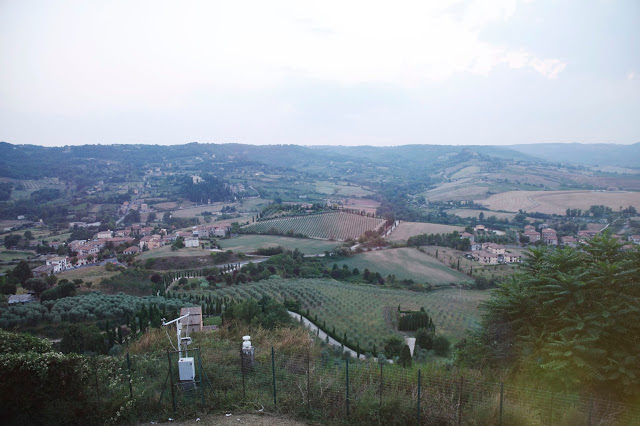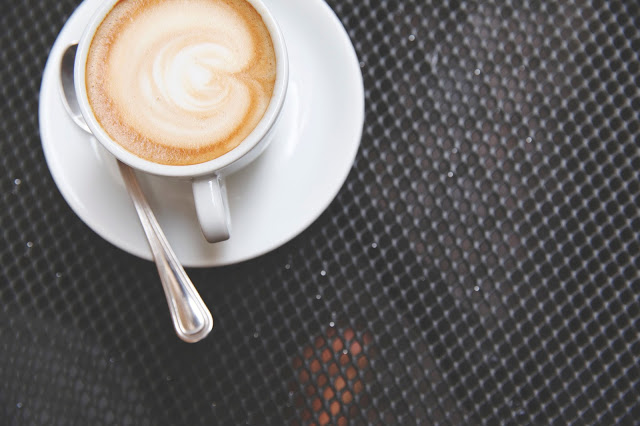 Everyone is on Italy time now. William and Lindsey sleep in though, because I think they're texting their friends back home late into the evenings since the time change has their friends wide awake and in their dinner hour when we're heading off to bed. Anders is our wake up, somewhere between 6 and 7 every morning. We let him crawl around on us on the bed, half attempting sleep while keeping him from falling off, half hoping he'll fall asleep again knowing full well that he won't, until we give up and go in search of caffeine. Often Steve and I take turns, often Parker pops his head in, and then we are all up and walking up the Corso to
Montanucci
for a cappuccino and a cornetto. (As it turns out, croissants and cornettos (or pastries, or brioche, or…) are slightly different.
Foodies, read on
. Also, don't confuse the pastry cornetto with the ice cream cone cornetto! Context is everything.)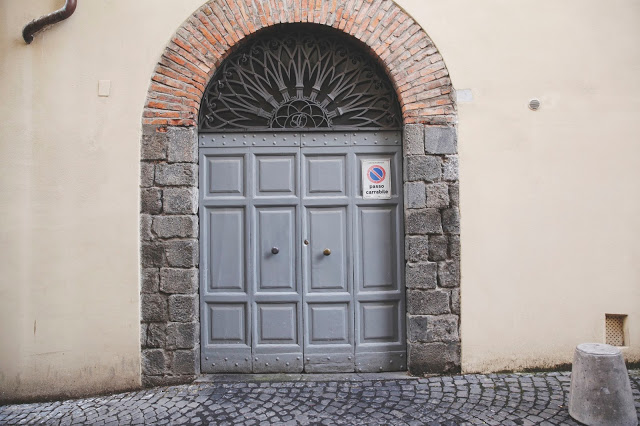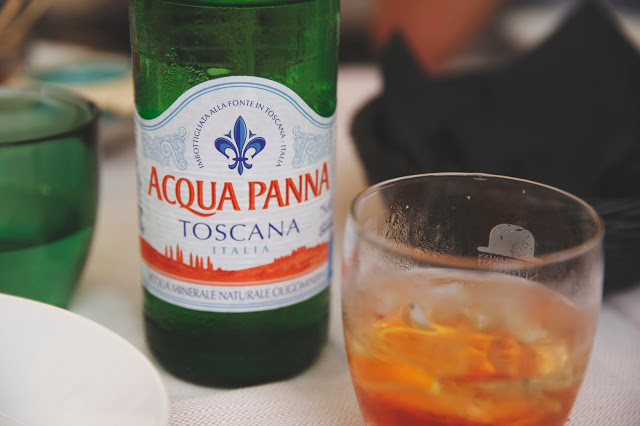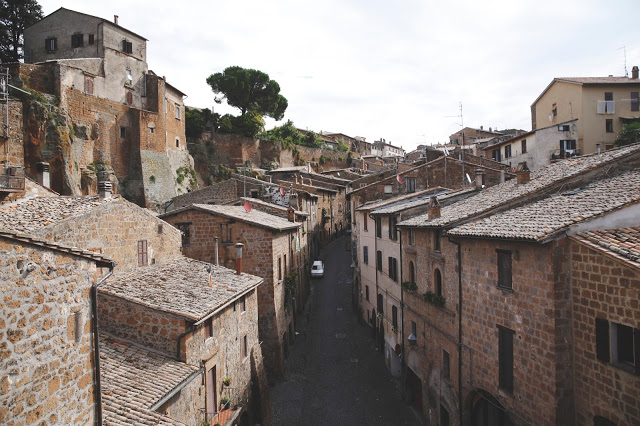 We're bleary-eyed sometimes, and the weather at this early hour is almost no indication of the weather for the rest of the day. It can be dewy and rainy and cool, and by noon it's like a new summer has arrived. The man at the cash register on the right welcomes you, "Buon giorno, buon giorno, buon giorno!" It's always nice to step foot in the place and realize you aren't the only ones up (the Corso is quiet at this hour–with only the supermarket being stocked by a truck that looks far too big to fit on these tiny old streets, and an occasional local walking.) I order a cappuccino and they usher me to sit down while they make it. I do so happily. Anders gets a little taste of cornetto, every morning. He transfers it from one hand to the other, back and forth like this for minutes at a time, flakes falling on him, in the stroller seat.
We've become friends with a local couple, Sylvia and Lodovico (owners of
Locanda Palazzone
). What a treat it has been. The hotel is a little piece of heaven in Umbria. I mean
heaven
. Postcard views, local wine (that's exported–so look for Palazzone wine in your local liquor store!), pizza, and lasagna, and cheese, and really great conversation late into the evening. Sylvia has shown us local spots we otherwise wouldn't have discovered. Sitting around their beautiful table and talking about family and relationships and politics while we feast and have our glasses filled and refilled has been such a gift. Sylvia, originally from Brussels, speaks perfect English, we speak barely any Italian, no French, Lodovico, from Italy, speaks some English (more than he gives himself credit for, I think), and so we more than get by, at a slightly slower pace than we would with all English speakers, but there's something completely wonderful about it too. Last night we all laughed, as Lodovico, with our urging, tried our peanut butter. He sat across from us spreading it on a piece of bread muttering with his thick Italian accent, "I hate everything," when really he meant (and was actually saying), "I eat everything."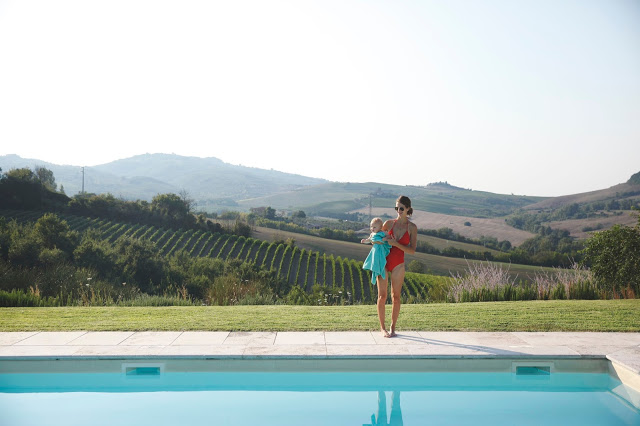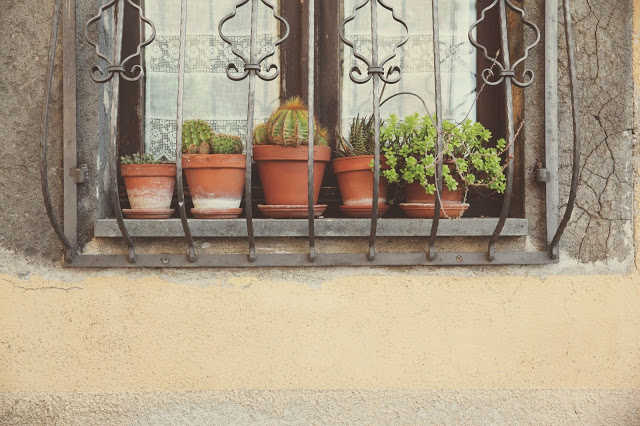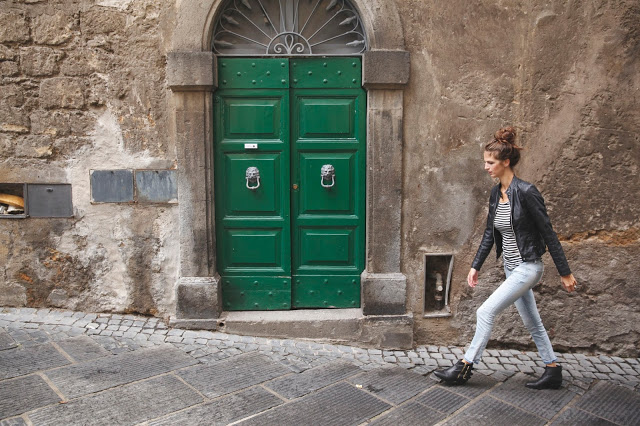 This trip, like most trips, has a funny way of making us lose time. What day is it? It's already 5 pm? I thought it was 2. We were in Lake Como just two weeks ago? That feels like a month ago. You know what I mean? Time moves slower (but somehow faster too?). I love that the kids are witnessing all of this: ordering off of menus they barely understand, saying buon giorno and then switching to buono sera in the evenings, having wine offered to them like it's water, different languages and worldview being discussed around dinner tables, so on and so forth. More than the museum tickets, it's this, the observing that every day requires of them, that makes me so happy.