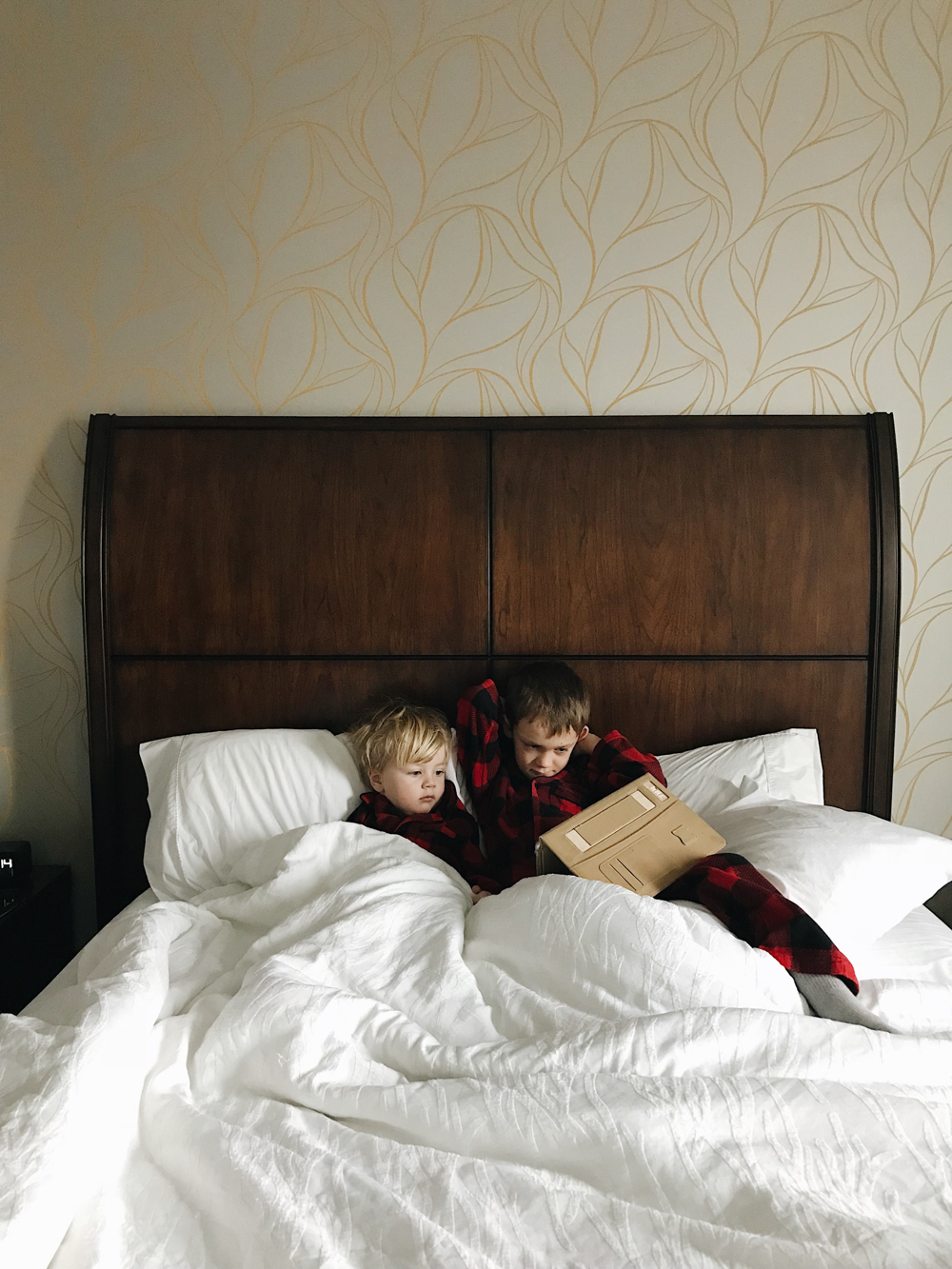 01. Little boys in matching pjs in hotel beds. We just returned from South Dakota late last night, but this is a picture from yesterday morning. The two of them cuddled up together watching something (Paw Patrol? Trolls?) on the iPad. Just a cute scene.
02. Cloud paint. I just got this last week and I love it. It's not clinging to dry patches the way some cream blushes can, it spreads super nice, a little bit goes a long way, and it stays on. I got it in puff. I actually like it a lot more than I thought I would.
03. Tom and Jerry originals. Steve sat down to watch TV with the boys recently and was not into the fact that there's no old school Saturday morning cartoon shows on anymore. He bought the first volume on Amazon (entire volume was $6.99!) and the boys giggle so much while watching. Throwback.
04. This recipe. It is so full of flavor and has so few ingredients, it always amazes me. It's those caramelized onions, man. The shredded cheese completely covering the top of it doesn't hurt either.
05. My shop page. I have a shop page! I told my friend Megan like it was sort of a new and exciting thing and she was like, "how has it taken you this long. I had one like five years ago." Well, fine. So I guess I've finally come around to what I should've had all along?