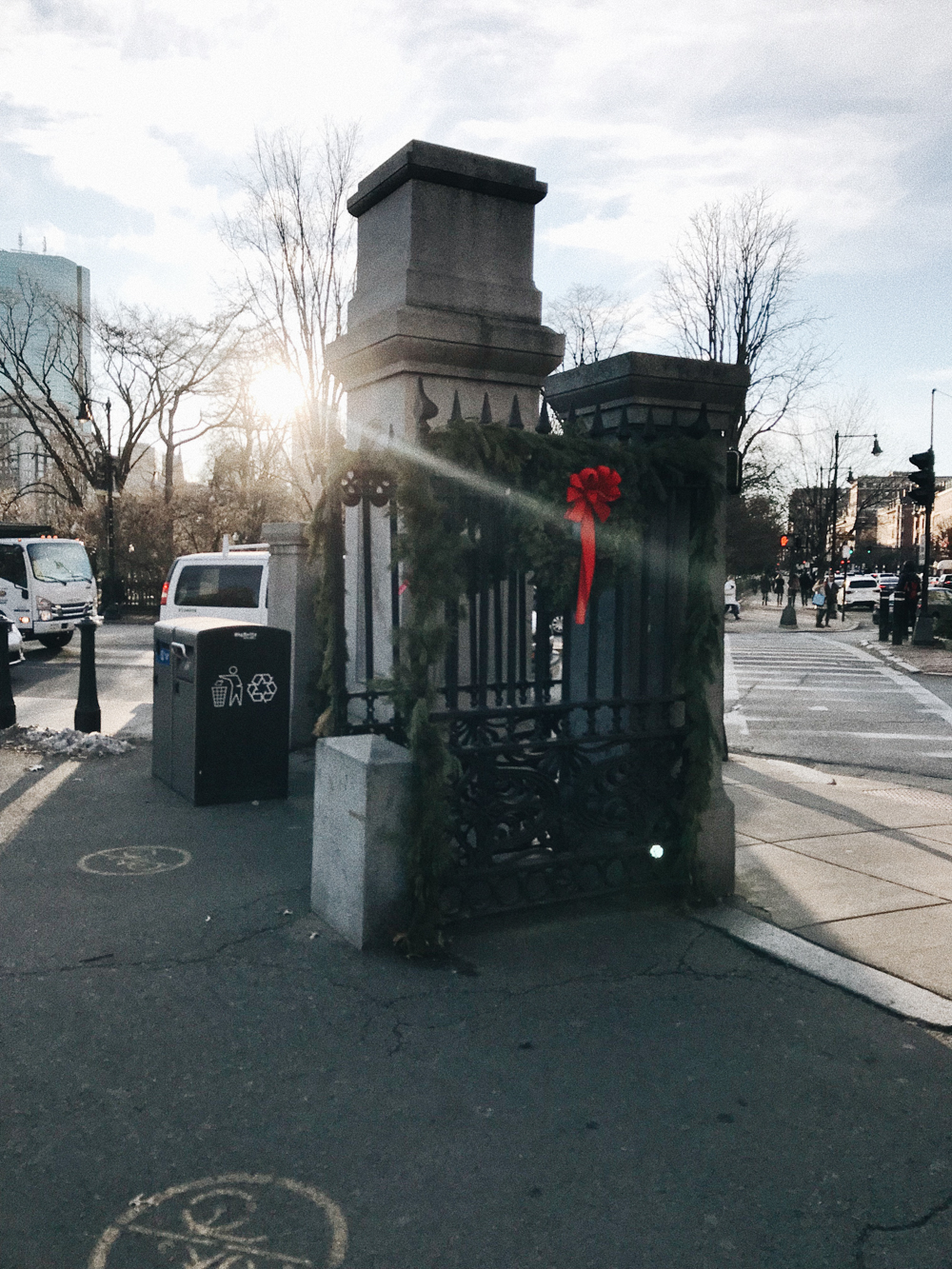 I have so many things to post about here, but ended up taking a much longer break over the holidays than I really intended. I'll be honest–(mostly) ignoring my inbox, and coming down in the evenings to watch The Crown, or read, or just go to bed early instead of get in front of the computer was amazing. But I'm back! Well, mostly.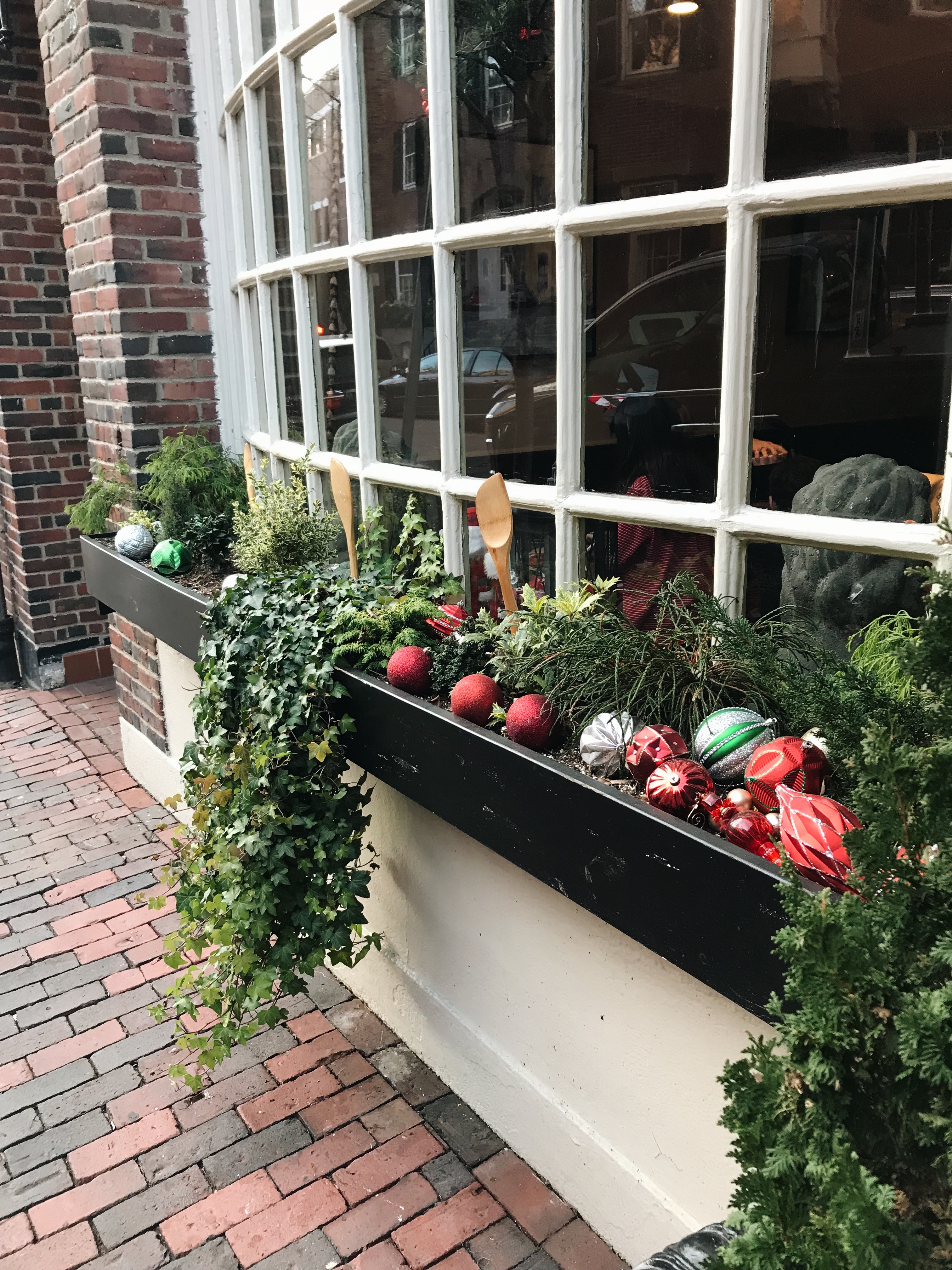 And blogging about one of my favorite Christmasy things we did that is at the top of the list. I took Parker to decorate gingerbread houses at 75 Chesnut in Beacon Hill. Parker didn't know what we were going into the city to do–and was mostly hemming and hawing about the fact that we were going to drive all the way into the city (homebody, through and through!) but I promised him he'd love it so he remained a good sport.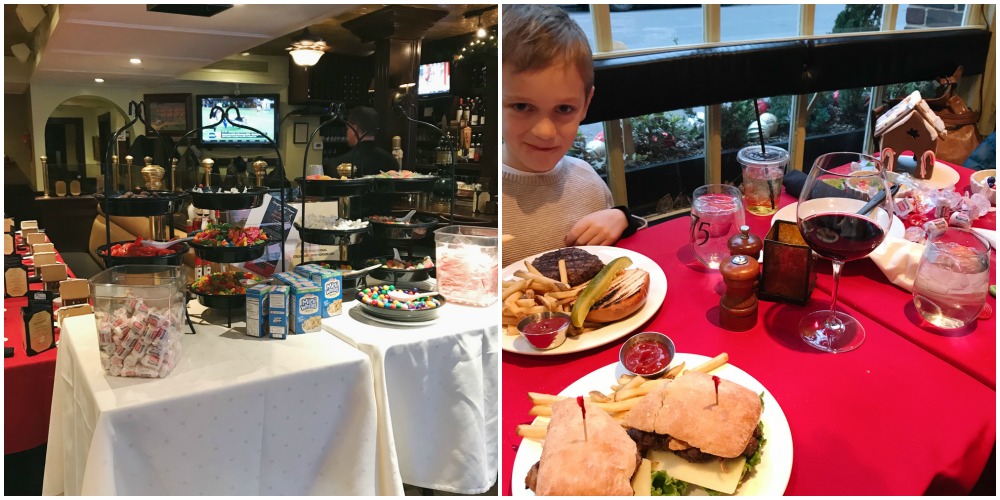 He'd been asking to decorate gingerbread houses for weeks when we'd see them at Trader Joe's, but I kept putting it off till "next time" knowing that I'd booked this little date for us. We got into the city, parked, and walked over to Chestnut Street. I still didn't tell him what we were doing, and when he walked in and saw the amazing candy spread, and all the bare gingerbread houses at each spot, it clicked. His is a quiet excitement, looking all around, taking in the scene. It is so sweet to witness.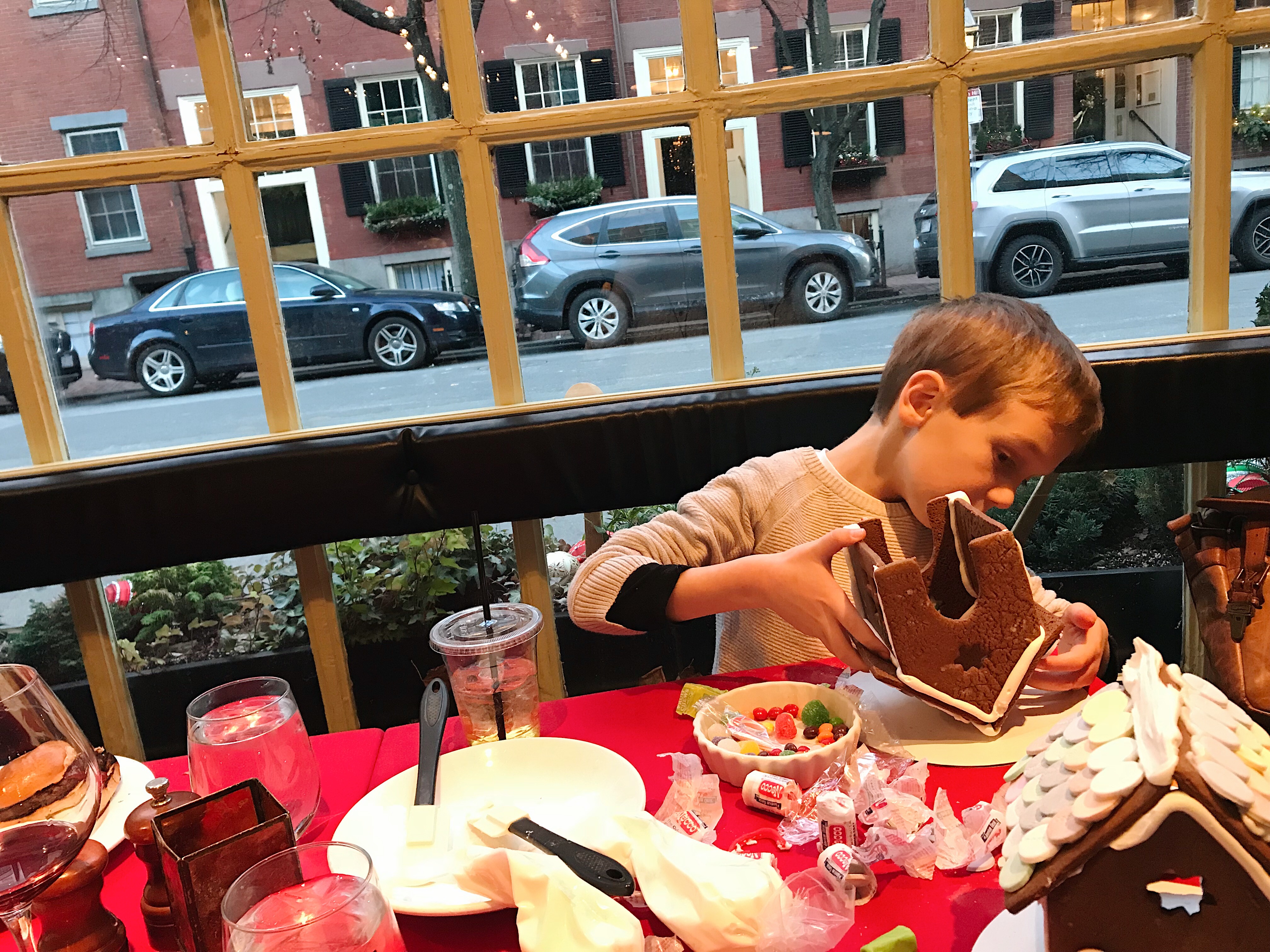 We took our seats and I sort of unpacked the whole thing for him. "You take this candy dish, and you go over there, and you fill it with whatever you want, as many times as you want, and you decorate your house with this icing!" He was so into it. I was so into it! Necco wafers, gumdrops, marshmallows, candy canes… bottomless candy dishes, and he sampled most of them on his house and in his belly.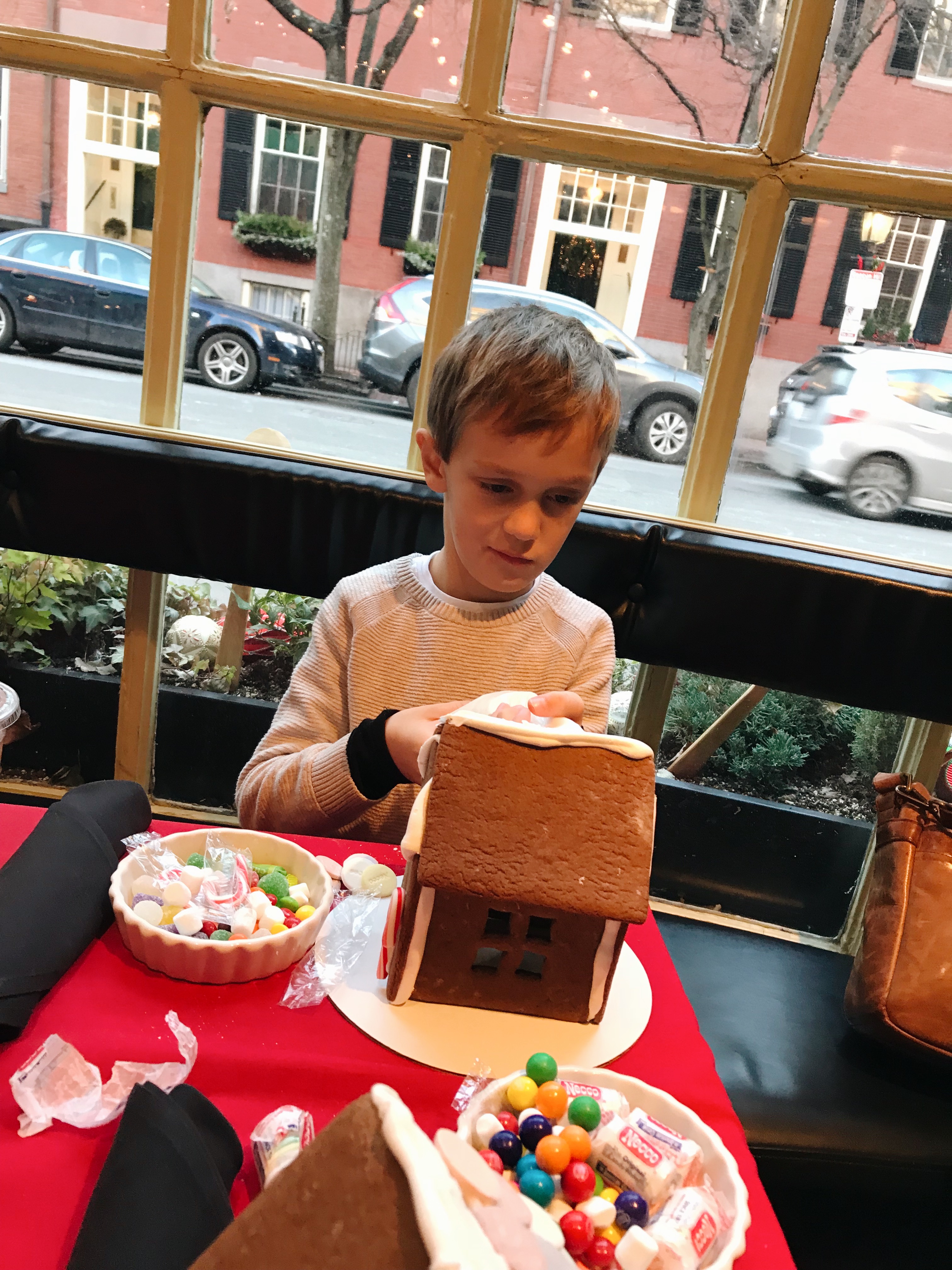 At first he wanted me to do the icing for him, but then he decided to try it himself. He did a great job and was so slow and methodical about it.

My first true shingled gingerbread roof house. It's about time. They make it so easy to get creative with all the candy! We also ordered lunch while we were decorating. It's all included in the ticket cost. Burger for Parker and a steak sandwich for me. We'd scooch over for a few bites of our lunch, then go back to decorating. And we'd chat, and smile at each other, and talk about what candies would look best. It was just such a special one-on-one time with my guy. I couldn't stop smiling.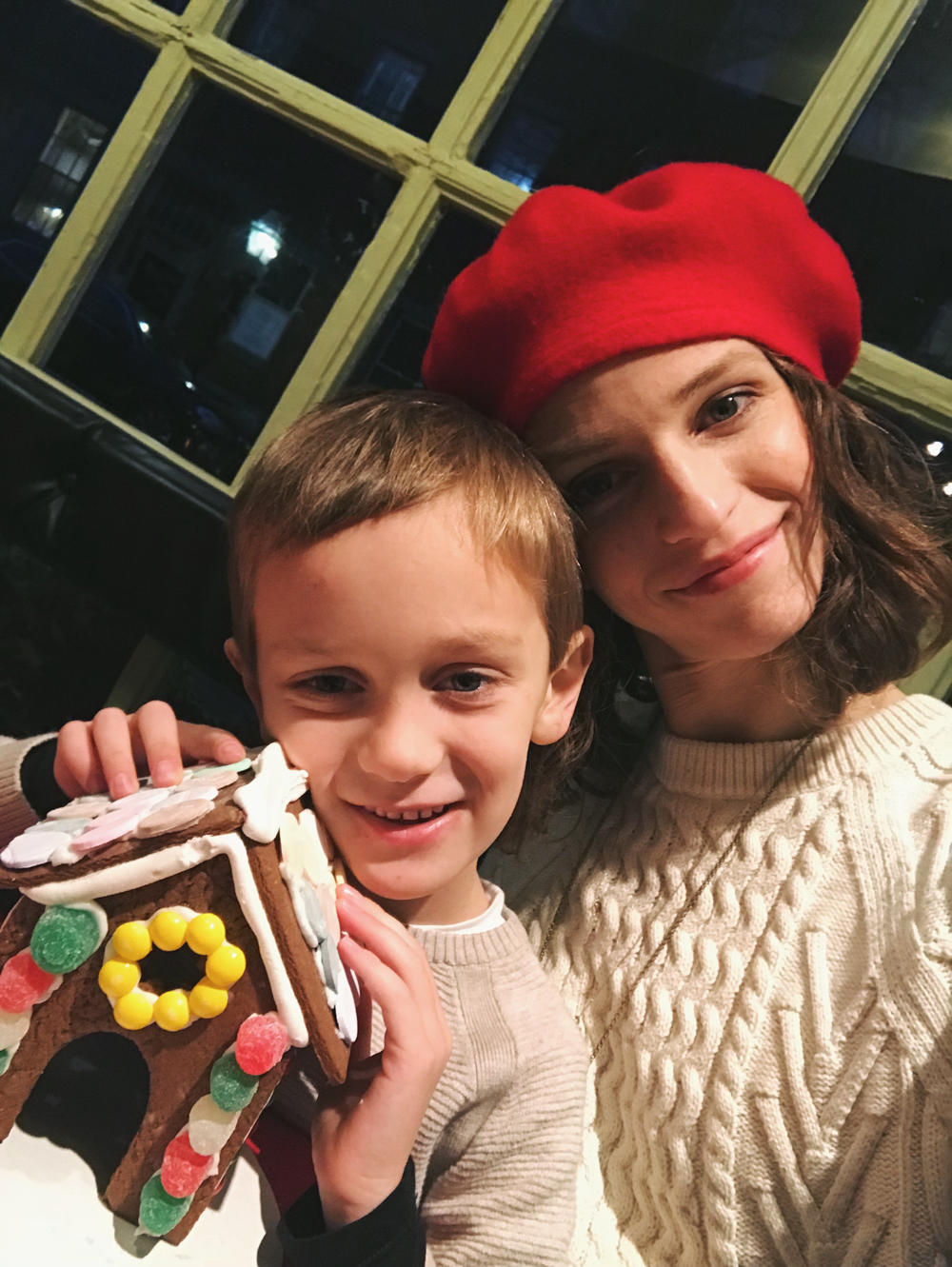 The proud artist. 
On the way home, we listened to different songs really loud–Evermore (he and Anders both love that song and sing it all the time), Icona Pop's I Love It (one of Parker's favorites lately), and then I played some of my favorites for him like Where the Streets Have No Name, and Baba O'Reilly. In between songs I'd ask him if he liked it and what he liked about it. It was so fun sharing that with him. He is always singing, and seems so interested in music.
It was the most special evening. He was like a tiny adult sitting across from me chatting about school, and whether Anders would like coming next year, and what to decorate with around the doors. I love being his Mom and I love making memories for my kids.
He told me he definitely wants to do this again next year. And when I suggested he might not want to once he's much older, he disagreed and said he'd want to do it forever.