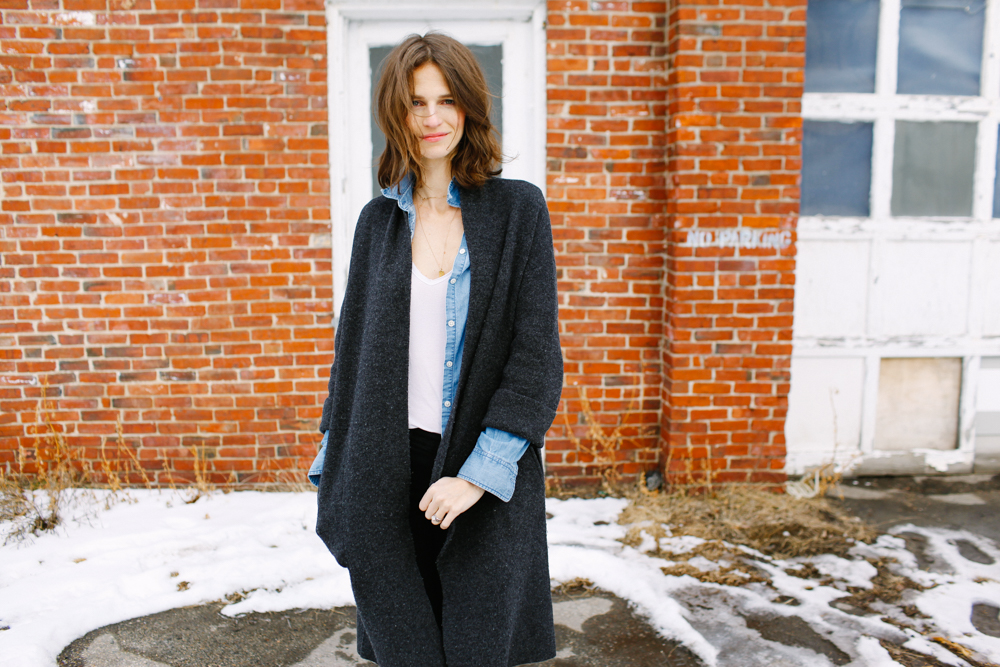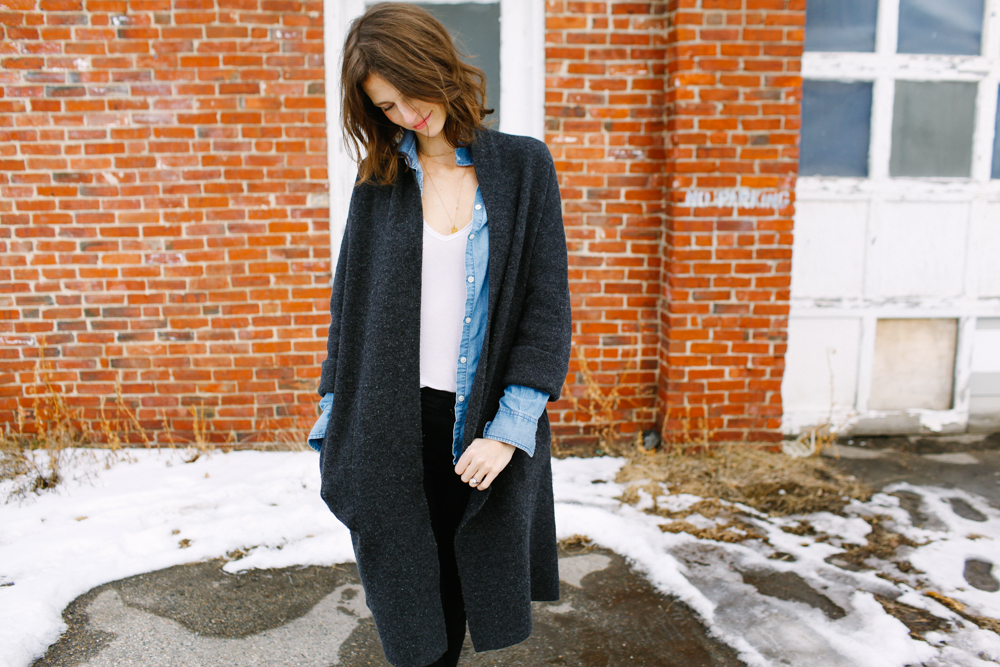 I bought this early December or November on sale, intending to wear it often but, much to my surprise, I reach for it any time my robe isn't already on my body (sometimes, I just want to feel like a little more put together than the robe allows). In other words, I alternate between the two. Thus, it is my housecoat. It is awesome. Boxy and sort of structured and thick and nice. Our furnace (and, as a result, our wallet) gets a little break from constant use when I have this on. So really, this sweater pays for itself, Steve. (I had an urge to write Stove right there instead of Steve. #HelpMeImPoor)
A friend reminded me it's time to register Anders for preschool (she has a son who's similar in age). I couldn't believe it. While I didn't start crying right then and there–composure, Bridget!–I have felt the urge to a few times since. And while I'll have him there probably one or two mornings a week at most, I just can't believe it's that time. Time moves on and I'm breathlessly trying to stand in its way. Will this ever go away? And while sometimes it feels like another baby would be a quick fix to ease it, it's really a pause and rewind button I'm after. Sometimes it's just too much for my heart to handle.
On a lighter note, I'm determined to actually do something in our "institutional" bedroom! So I started where any home project starts… Pinterest of course. I haven't been there in close to a year, so I had to dust the "shelves" (boards!) a bit first, but now I'm remembering why it's such a useful tool. My bedroom board has a bunch of new images that I'm thinking we could use in some way. It's such a small bedroom (remember we switched with the boys and gave them the bigger one?) so the sky is not the limit, but I think the things I pinned are achievable!
outfit: sweater | shirt | chambray | pants | lipstick
and linking to my necklaces too (I get a lot of questions about these!): the longer one | the choker