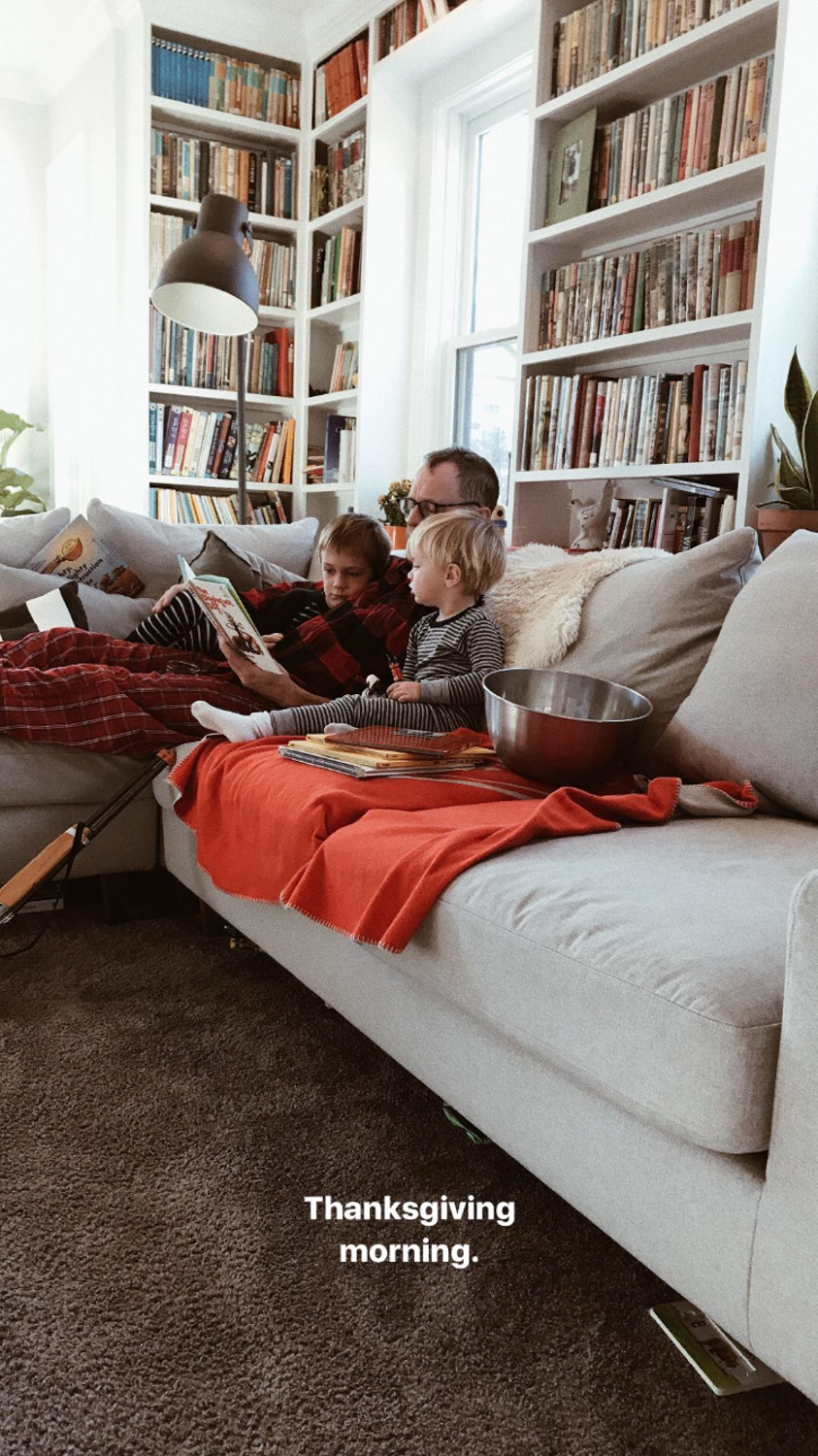 Thanksgiving morning Anders woke up complaining of his belly hurting, threw up one time (and Steve and I were preparing ourselves for 12 hours of it) and then not again! It was sort of amazing. When does that ever happen? That you think you're gearing up for a real doozy, need to cancel plans (and Thanksgiving plans of all things), and then having it amount to nothing? He was fine! Anyway, that's why the bowl is there. Some more from life at the Hunt home lately…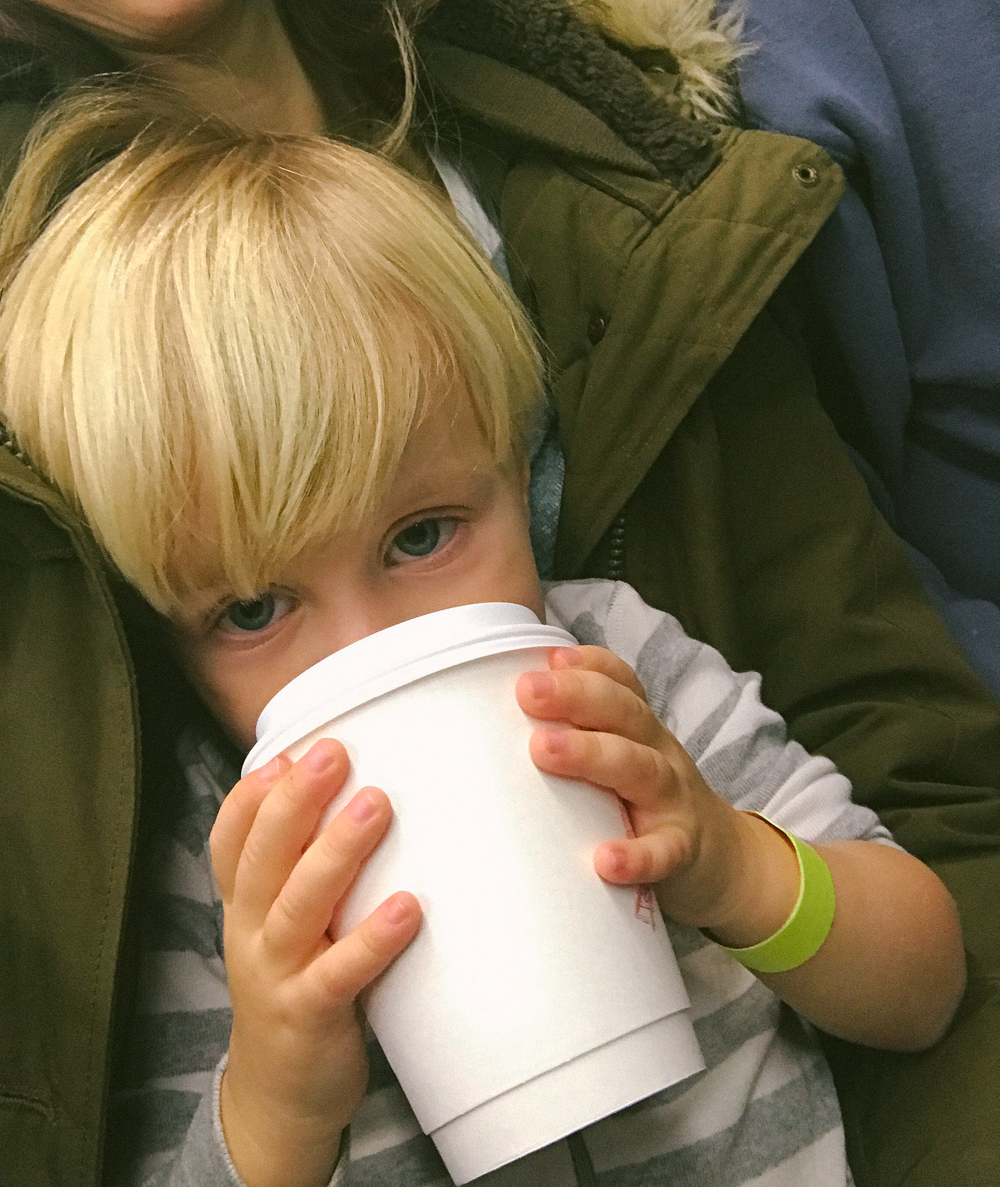 From the Polar Express train ride a few weeks back! It was quite the event. If you caught the stories at the time, you know how! much! energy! there was in that train ride.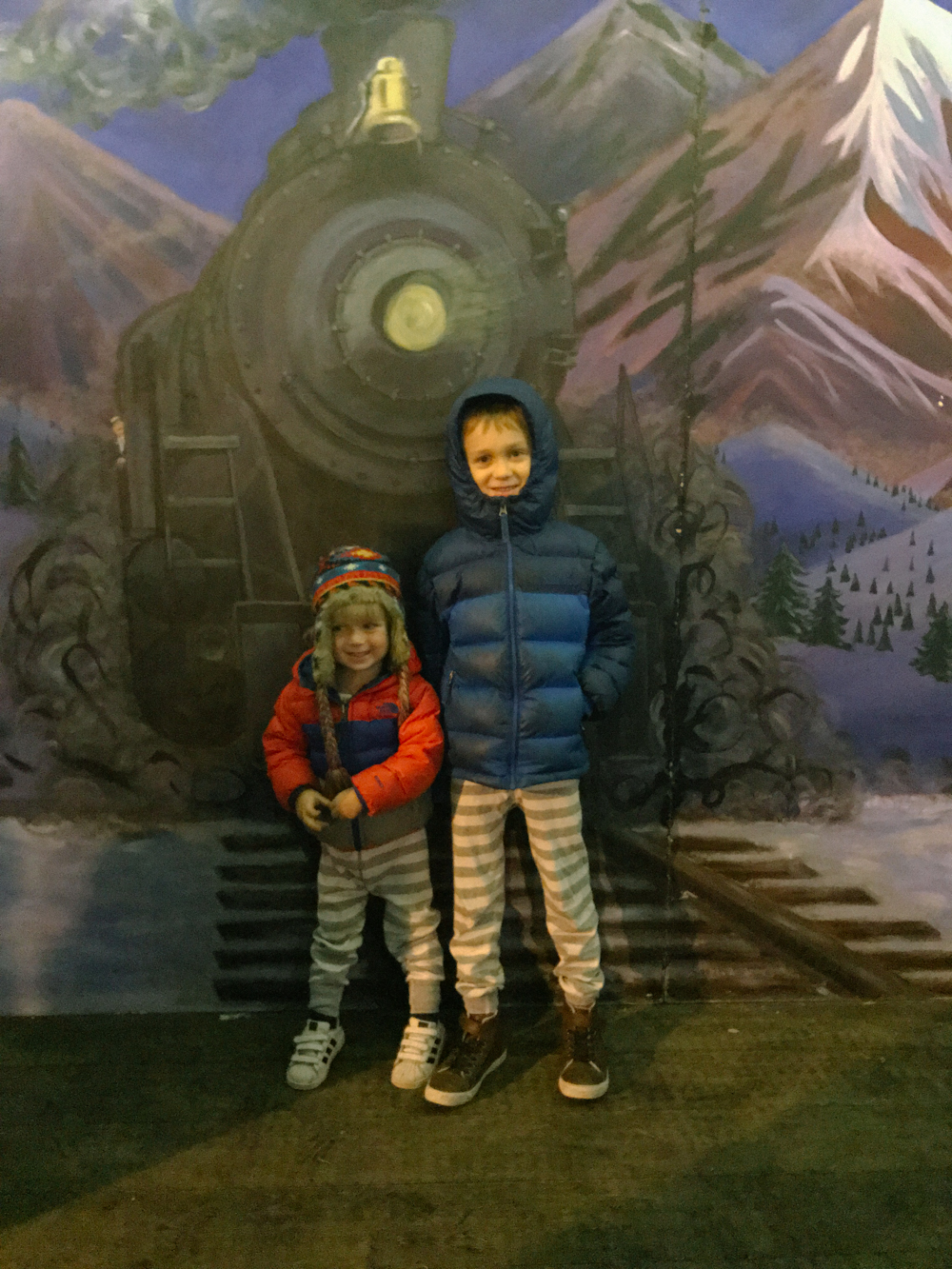 We all wore our matching pajamas. Best.
When you turn three you need to break out of a room to start your day! Brand new tradition but it was a fun one. Parker asked, "Can you do that for me this year?" You got it, buddy!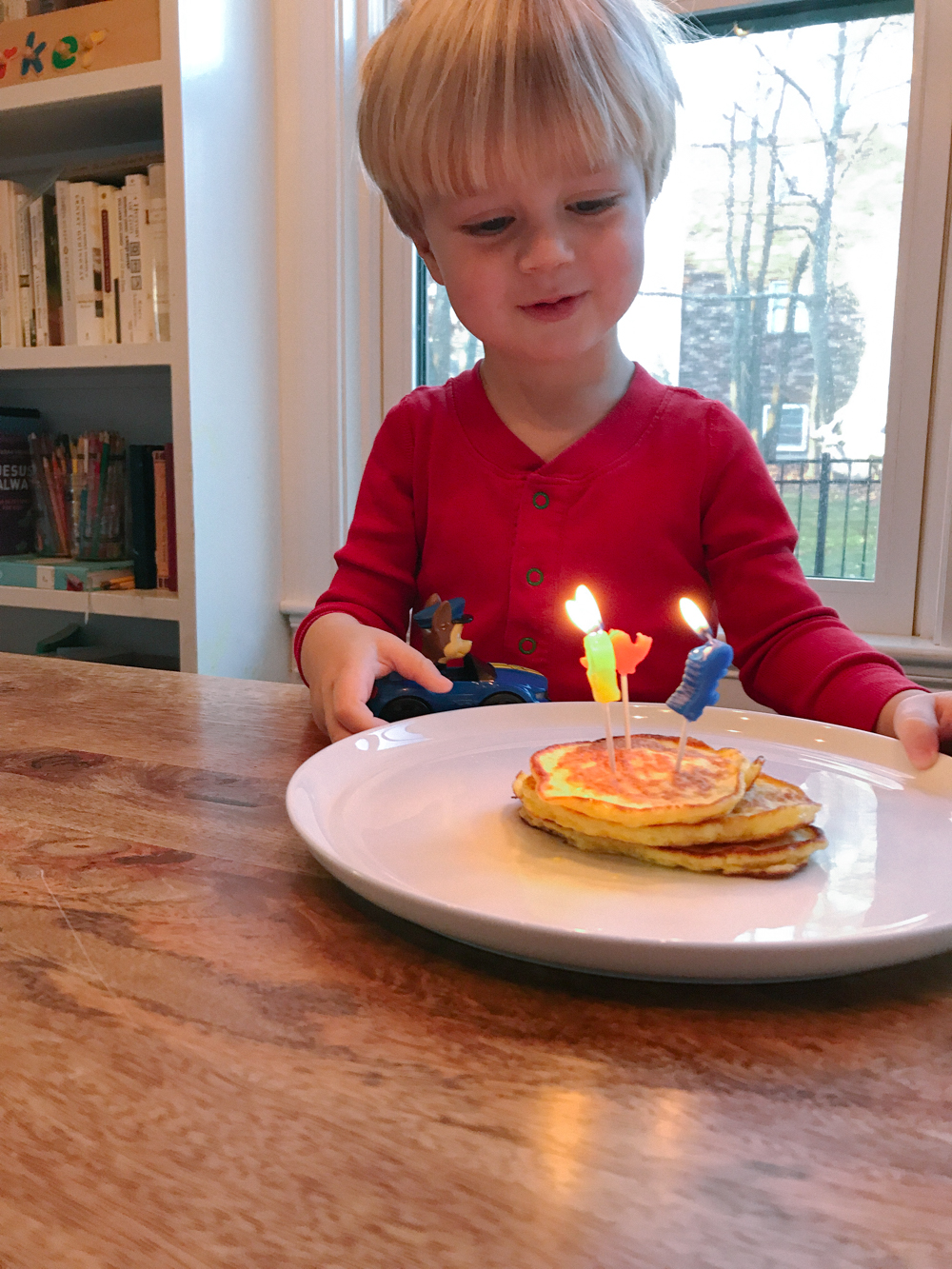 His absolute favorite breakfast: yogurt pancakes.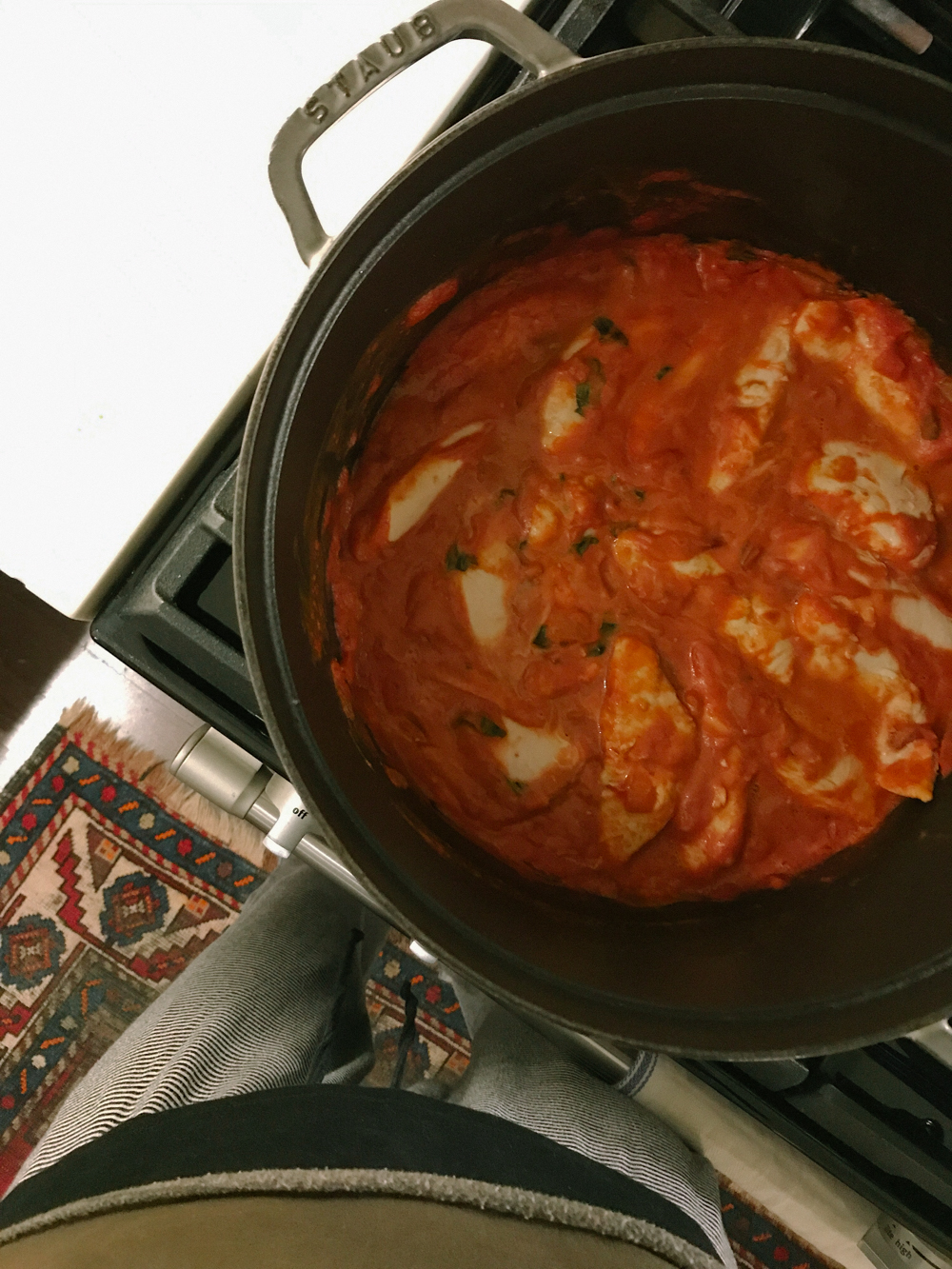 A yummy recent meal. This baked chicken. I normally like to say "psh, skip the fresh herbs and just use the dried you already have in the cabinets" but in this case, don't skip the fresh basil! It's a huge part of it.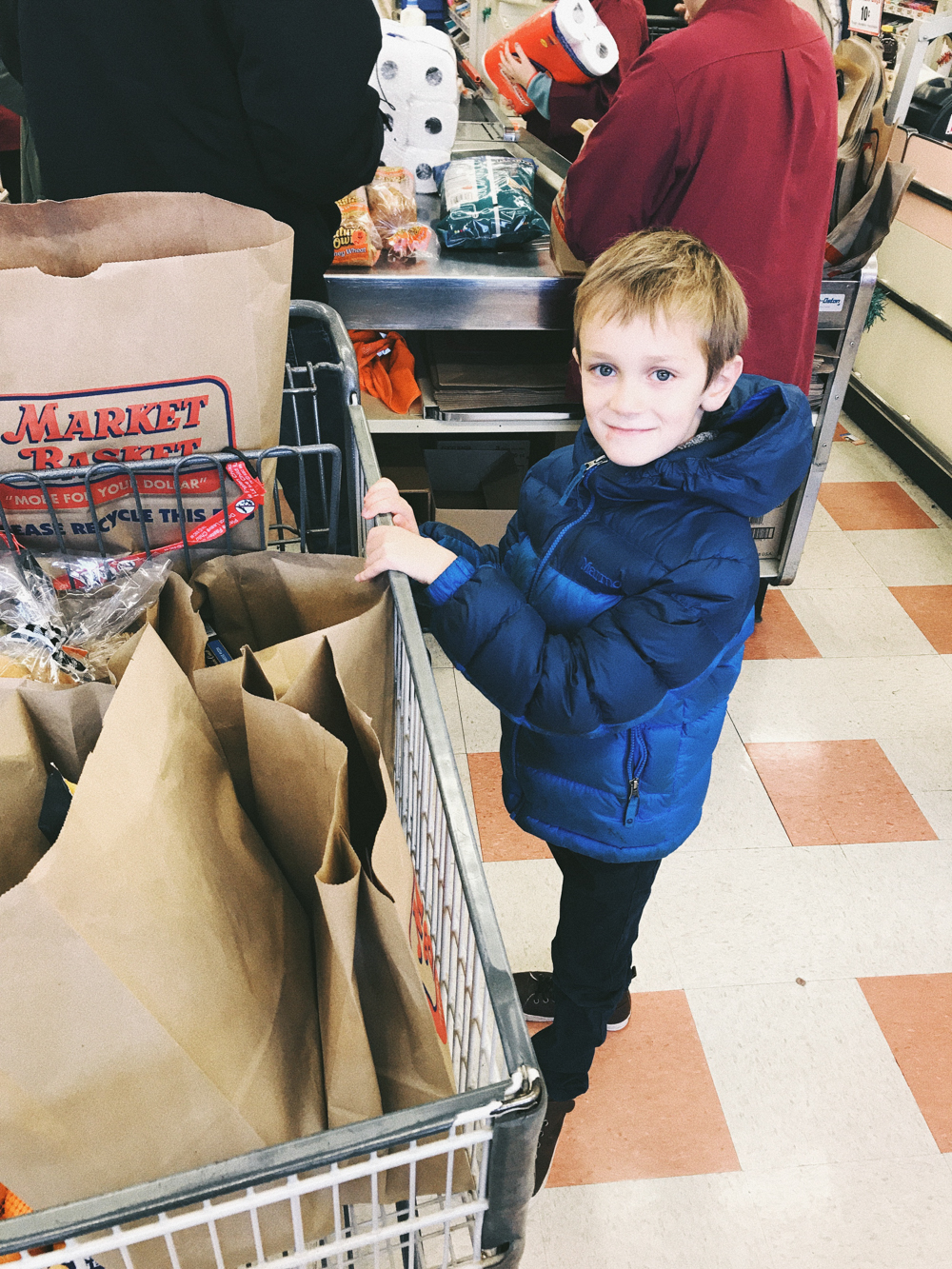 We've been focusing on giving back this season and this was one of the ways–outside our grocery store was a Fill-a-Truck event. We went shopping and grabbed a few bags for the truck. It was nice and made so simple by the truck parked right outside the store. (Sponsored by our local police station)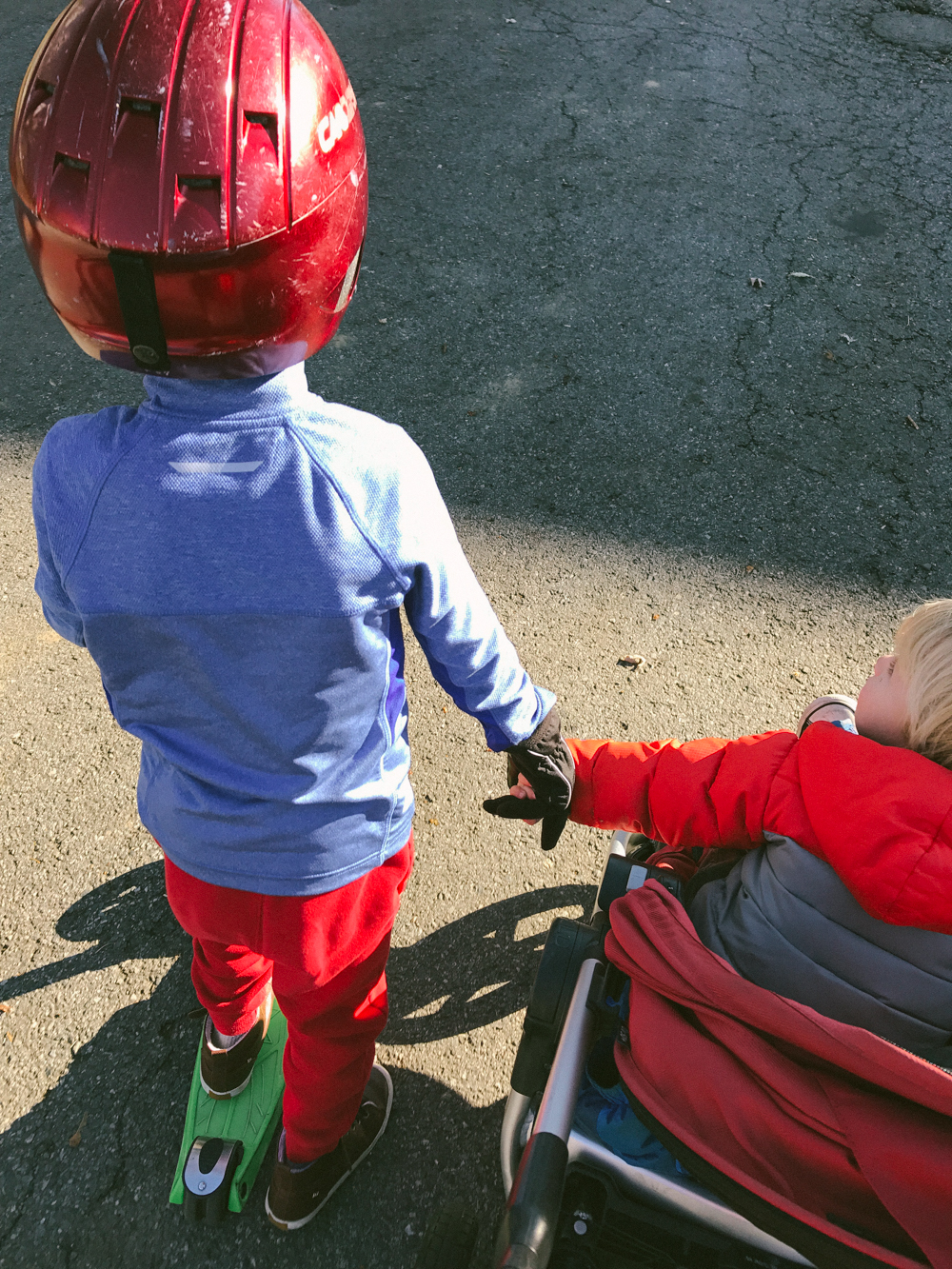 Holding hands.
The way this restaurant has decorated for Christmas is the best. I told Steve before Christmas I want a date night right there in that window.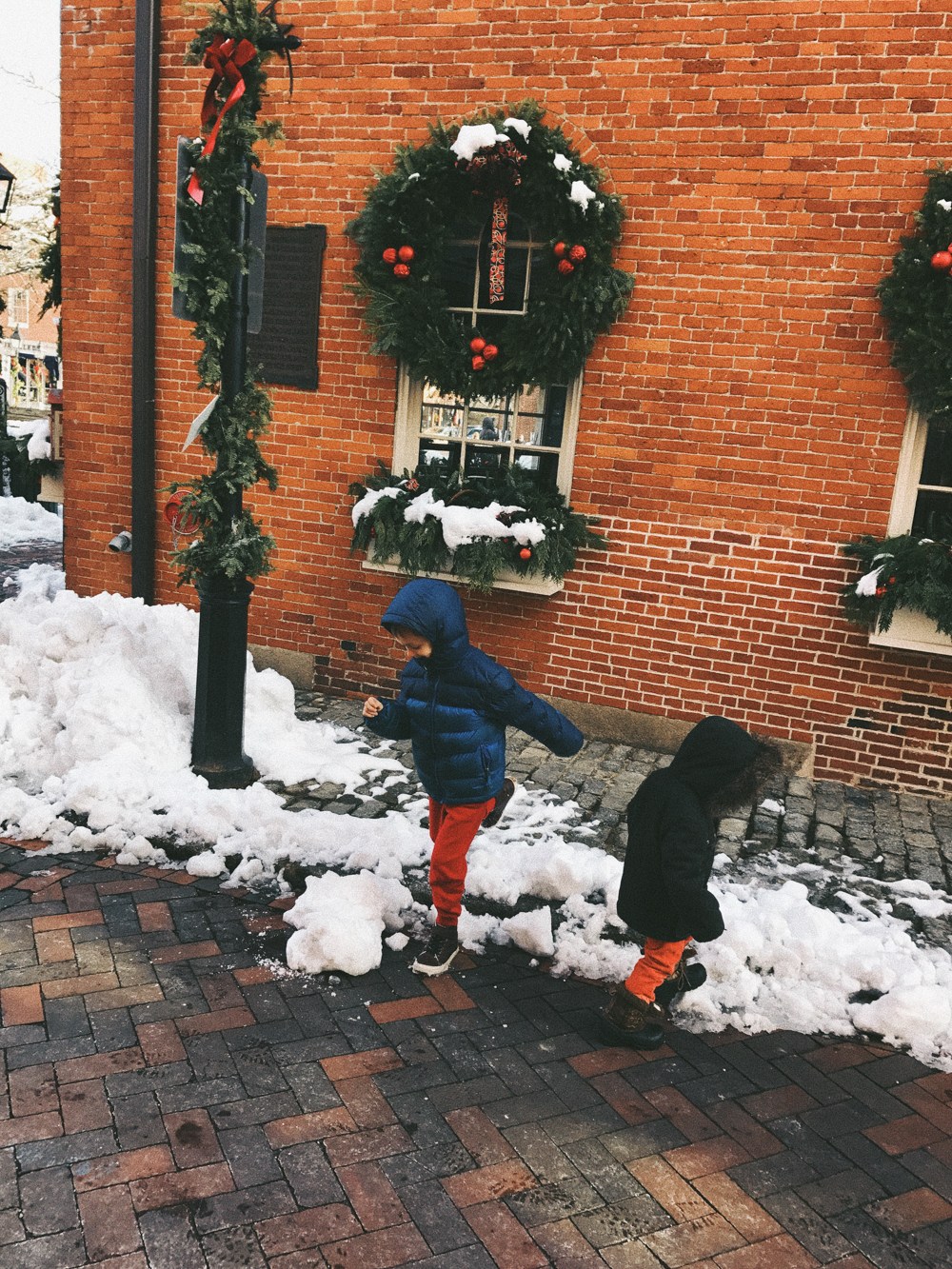 After I picked up the boys recently, we went downtown for lunch and then walked around afterwards, kicking snow and having a snowball fight. It was so fun having one with Parker. I was really throwing them at his back and we would both die laughing every time. I think he was a little surprised that I was throwing them the way I was (obviously not hurting him but not throwing them gingerly either!) and then found it so funny. It was just really fun.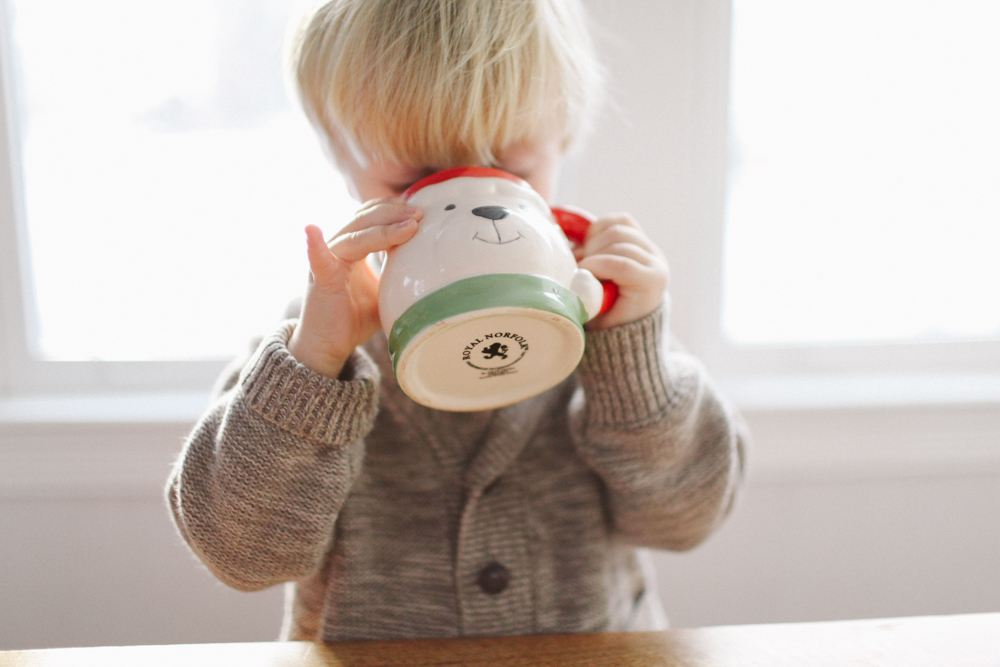 We came home to hot chocolate of course. Our first this season.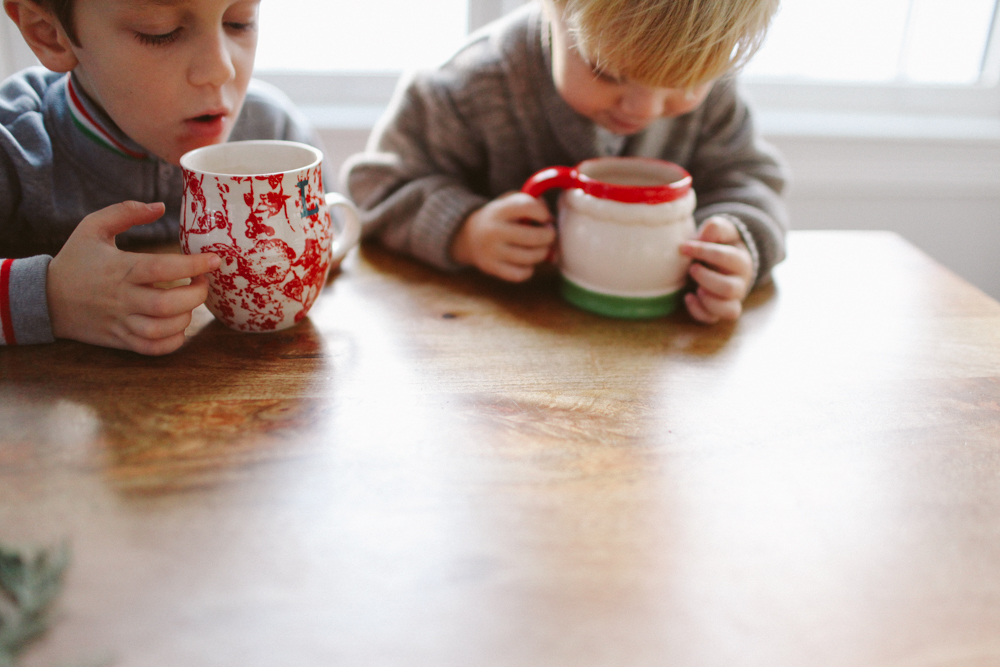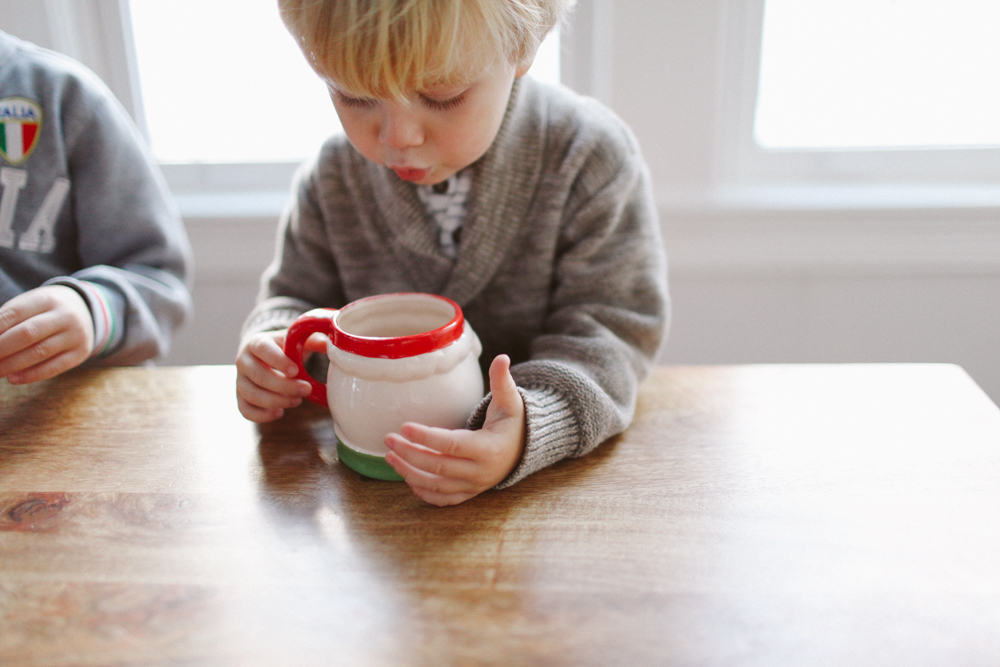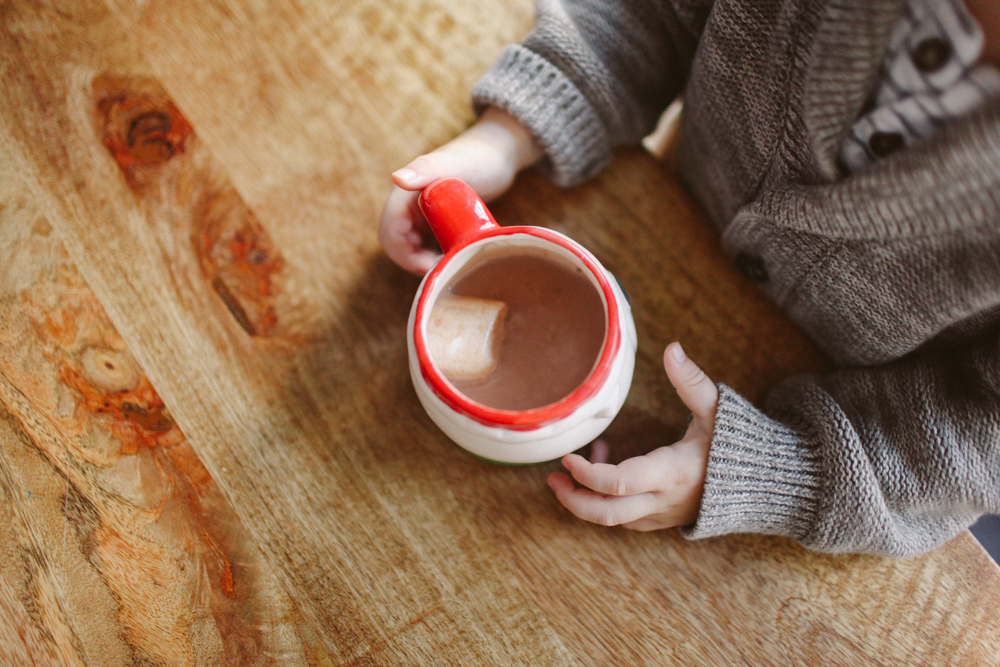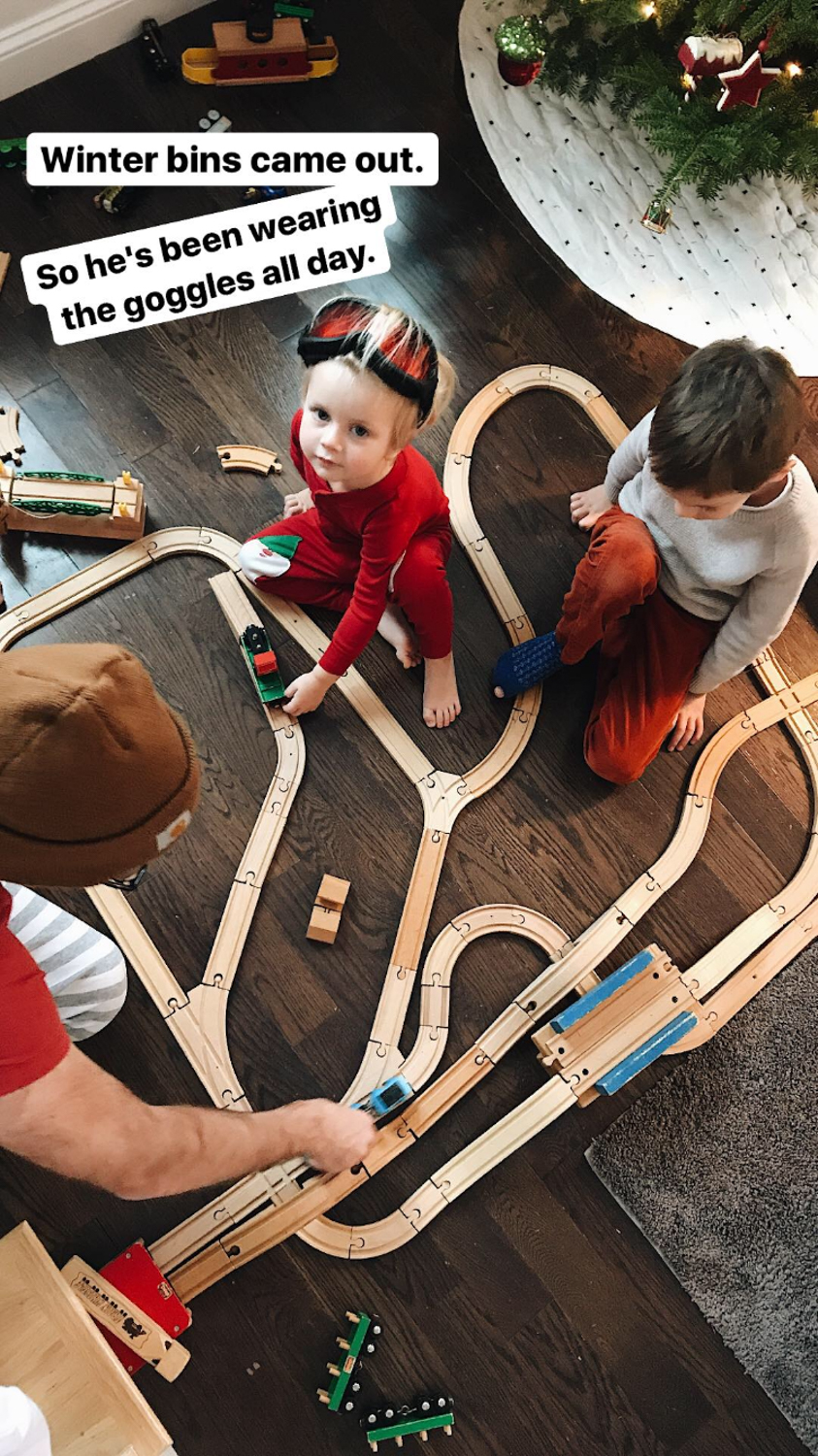 One of my favorites. 
We went to dinner a few days ago at Nathaniel's apartment. After dinner, I saw this little scene happening and stole William's phone to take a picture of it. These two don't get that much time together so seeing this is especially sweet.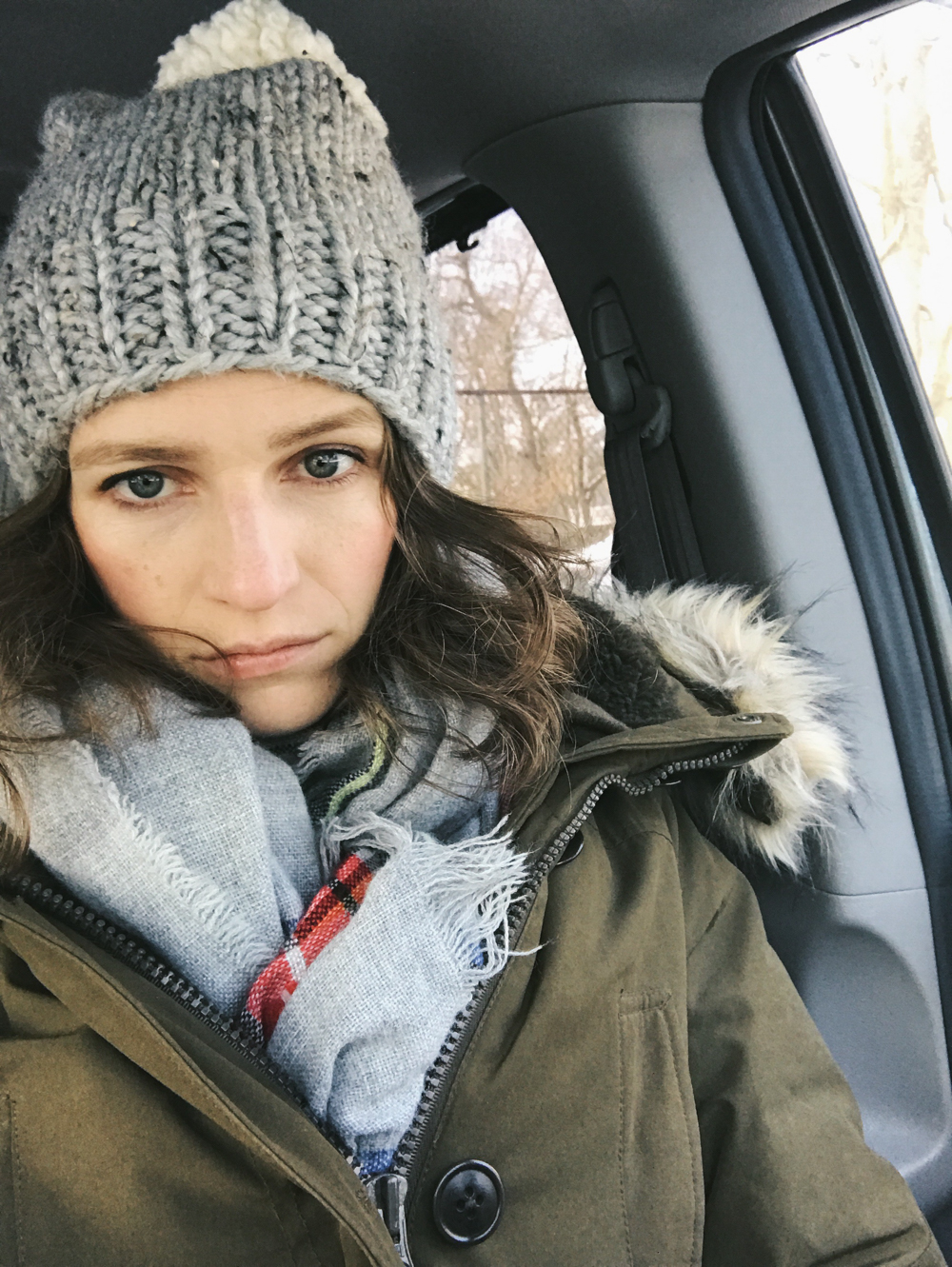 It got COLD THIS WEEK. Like 20 in the morning. This is how I feel about it. (Jacket is the Nordic Parka)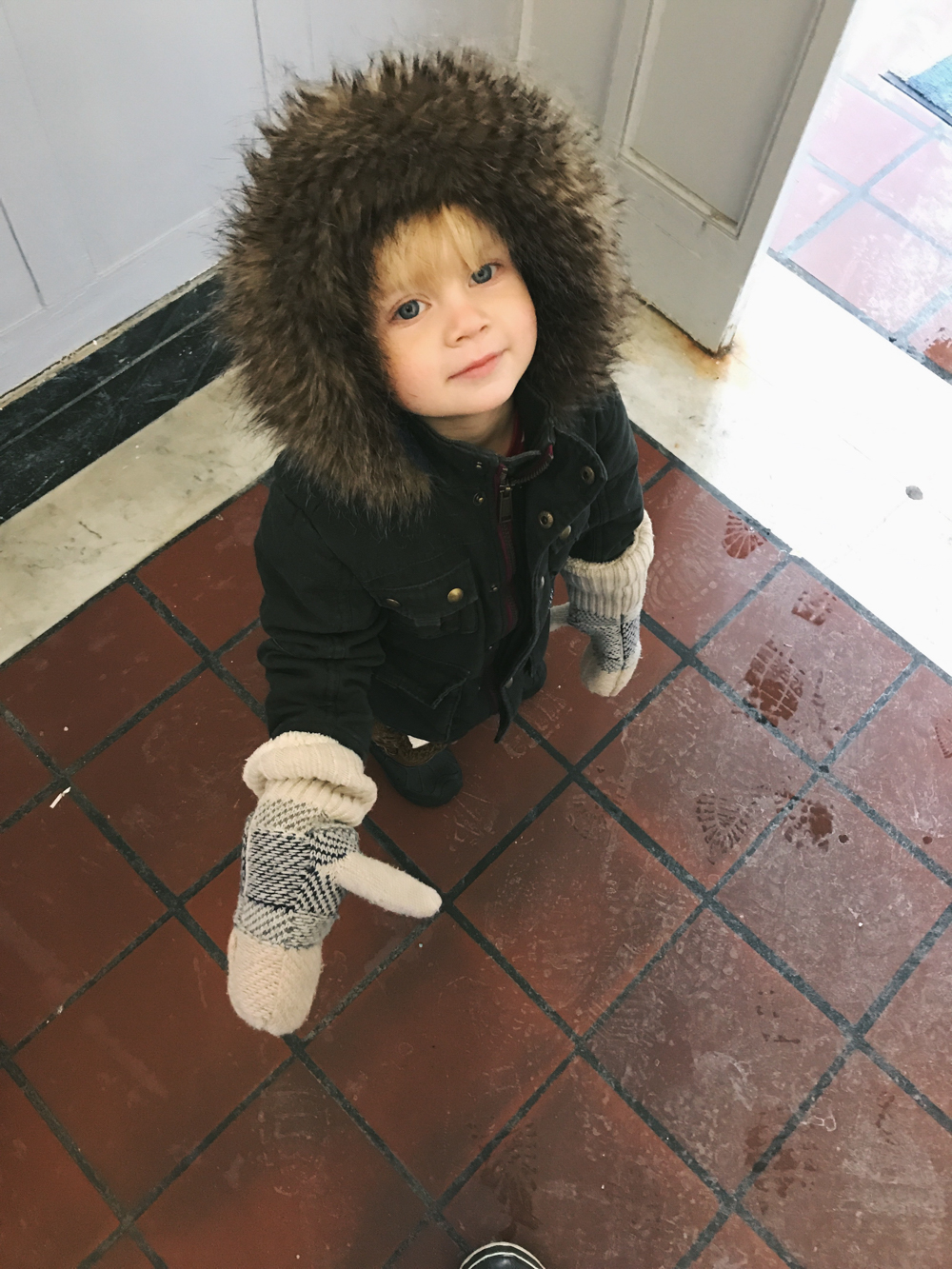 My little Christmas-card-mailing helper.
And that's all for now!