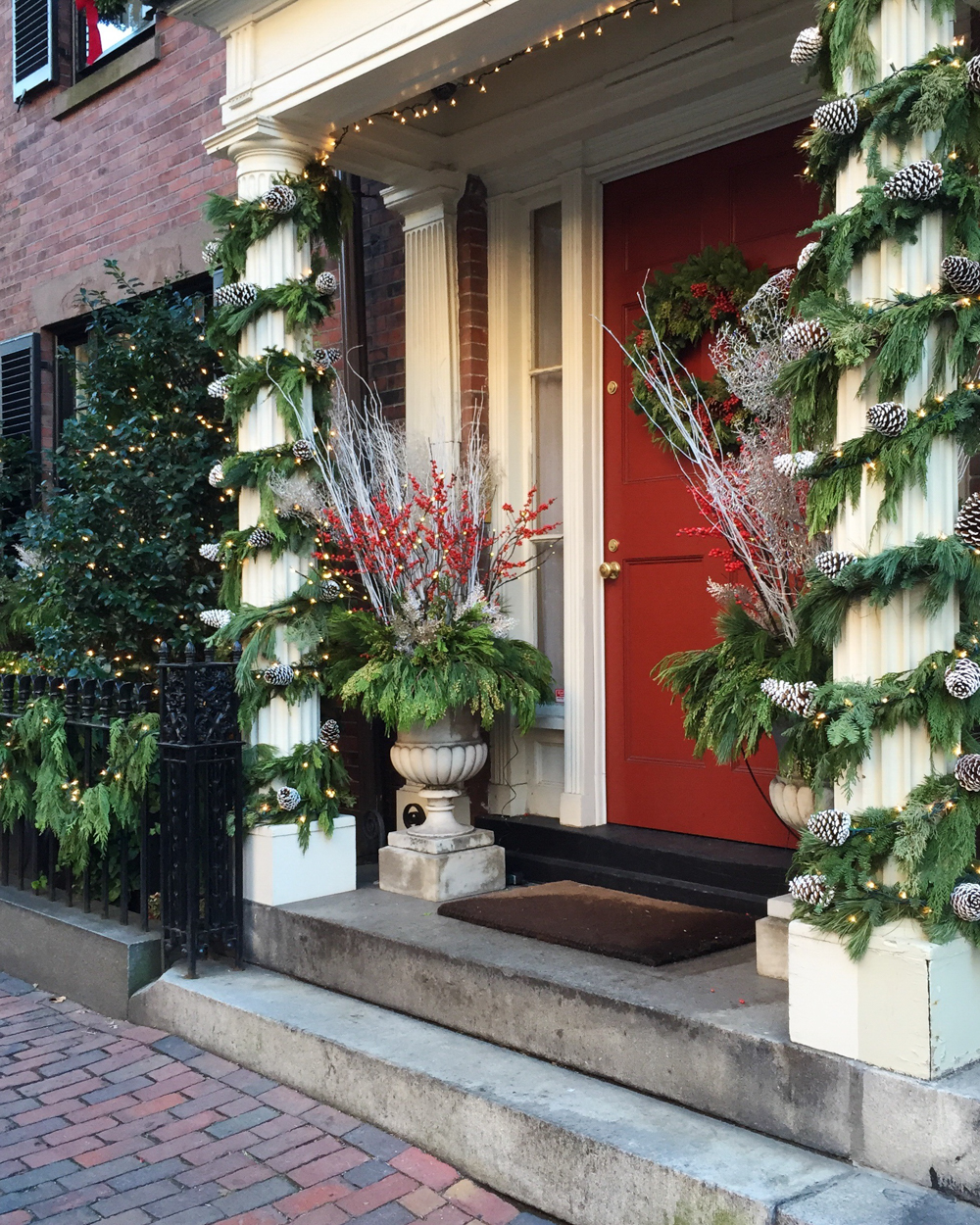 I've invited my friend Rachael to post today about all the best things Boston has to offer at Christmastime. I'd take her advice (and have taken her advice) any number of times on a visit to the city. Sometimes we're lucky enough to just follow her and the girls around as they bring us to the latest foodie stop or coolest new kid attraction in town. Aside from being an excellent tour guide, her blog is at the top of my favorites list. Her writing will no doubt capture you too. Enjoy this glimpse of festive Boston as told by Rachael! (Pictures are hers too.)
Like red sails on a grey sea, the bright ribbons and wreaths appear across the city in late November. Throughout December the sun sets just after 4pm in flurried New England. With nine hours of daylight but many more hours of twilight, it's a wonderful month to plan ahead around the best kind of light in the city: experiences with friends and family. 
I love a stack of holiday books and blankets at home, but I also get a thrill (of hope) from bundling my family in their warmest layers and heading outside together. For your contemplation here are a mix of holiday things in Boston that cost money and the wonderful things that don't.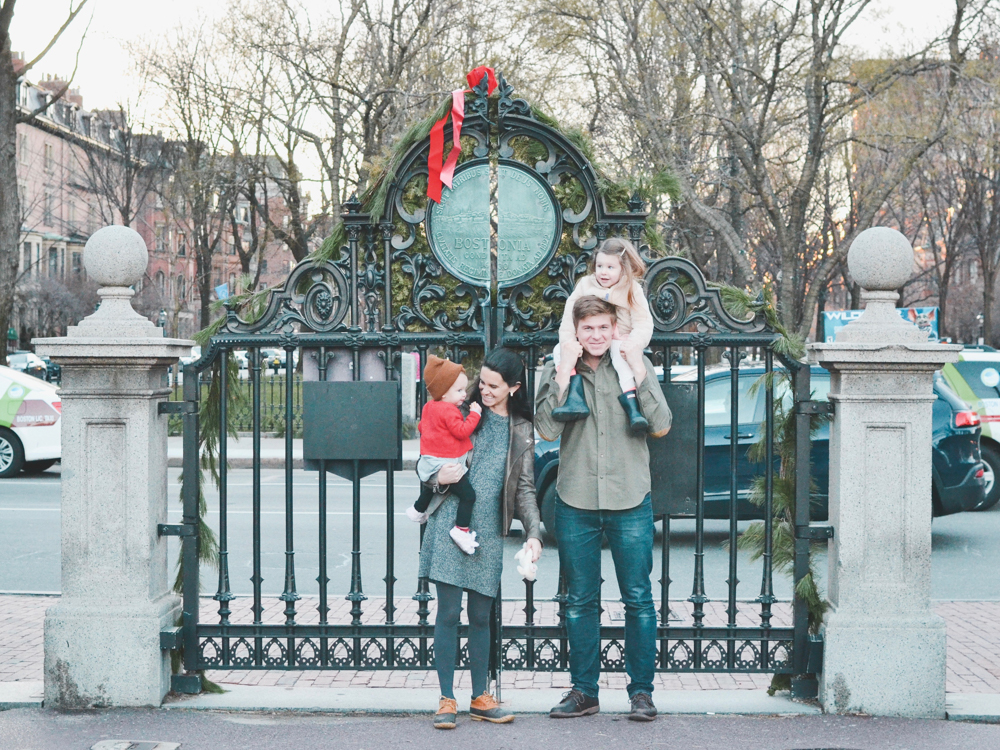 Walking in the city among the lights is among the very best things you can do. Three suggested routes:
*A little bit of Paris, in Boston: over the wrought iron bridge in the Public Garden, and then down block after block of twinkly Commonwealth Ave. If dinner is called for, stop for dinner at the Top of the Hub for the topmost view of the city lights. Wander through Eataly afterward for a surreal Italian Christmas stopover. If you can walk all the way to Fenway, instead have a meal at Island Creek Oyster and a drink at the dazzling Eastern Standard bar.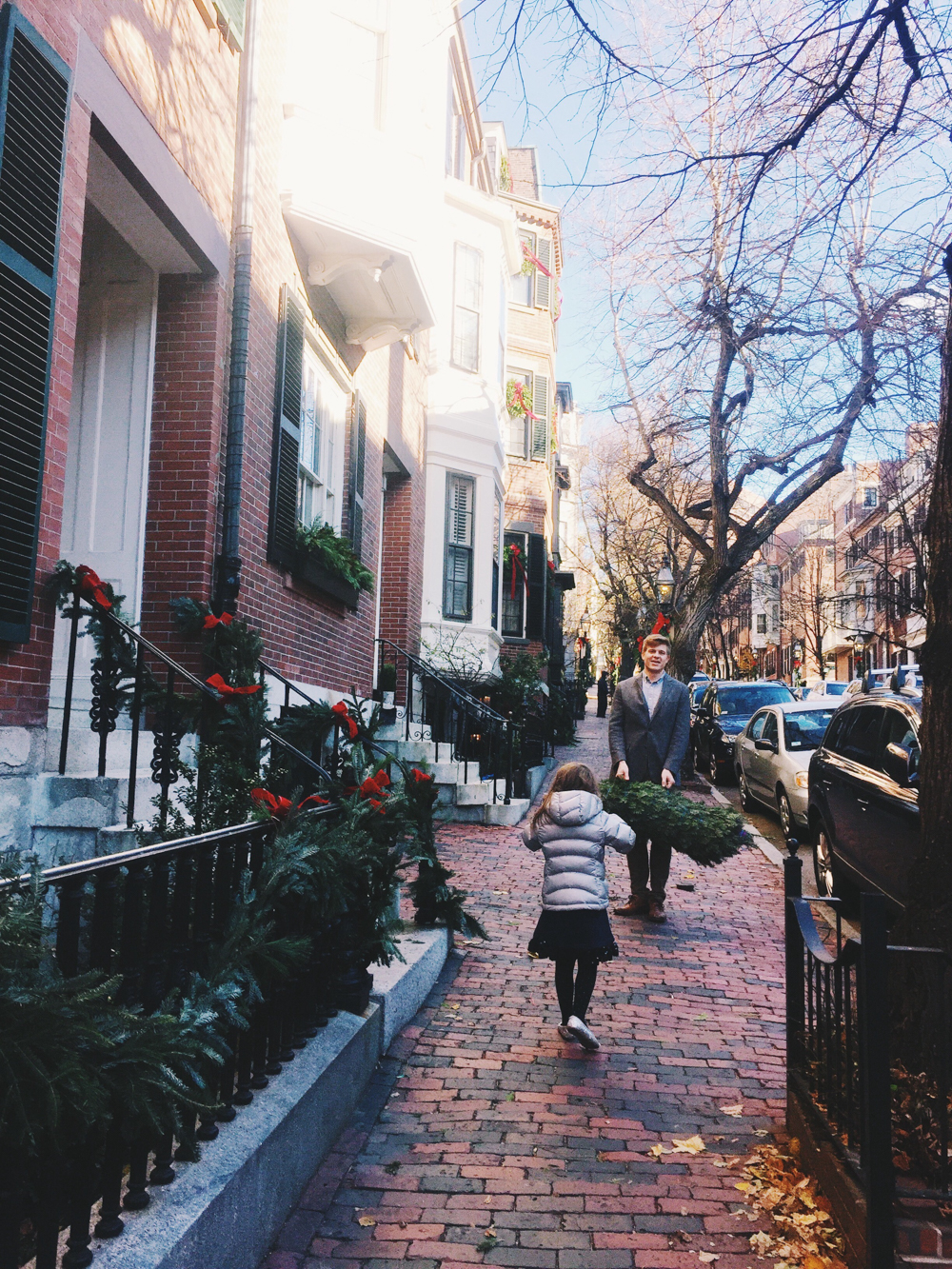 *Dip around Beacon Hill, then up Beacon street past the Athenaeum (stop in if they're open), and on down to Fanuiel Hall. Fill your thermos with a Taza stoneground hot chocolate at the Public Market, watch the BLINK! show near Faneuil Hall (more on that below), then walk on to the Christmas Tree on the Paul Revere Prado. Snuggle up to some antipasto at Taranta, an amazing meal at North Square Oyster, or stop by Maria's for a pair of snowy white, freshly-filled, cannoli.
*Downtown Crossing: whether you visited Boston a year ago or ten years ago, Downtown Crossing has changed a lot. I love the pretty lofted Christmas tree at Macy's, the brisk coffee at George Howell coffee shop (curl up in the lobby next door if you need some space), the fireplace bar in the back of the Ritz Carlton, the classic Brattle bookshop on West Street, and the accessible walk toward the waterfront.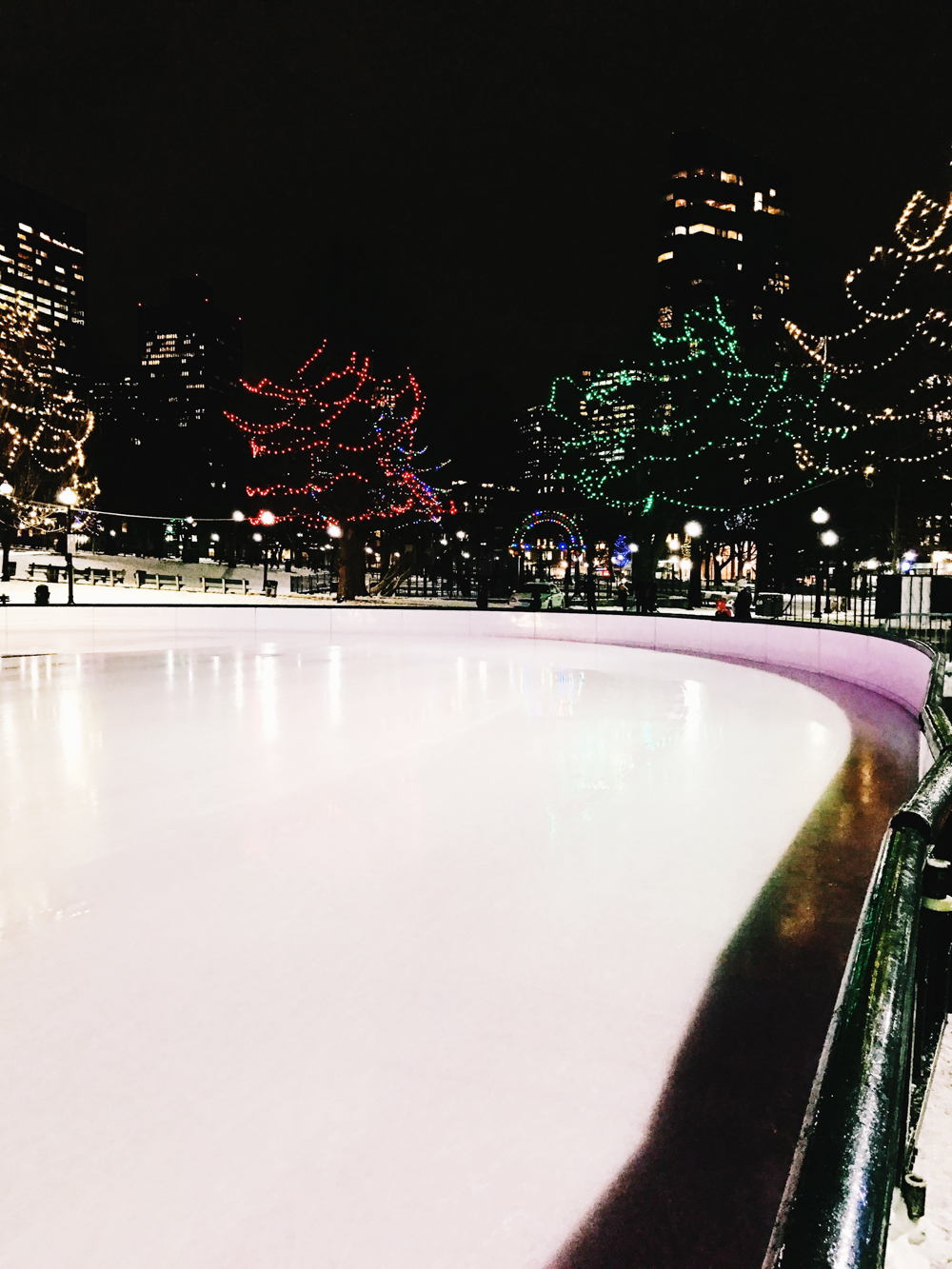 Ice Skating on the Common, in Kendall Square, at the Winter Market. You know the drill: set your expectations, lower them a little, wear your layers, pack a thermos, meet success wherever you go. 
Advent Calendars: two lovely New England options from Serenade Chocolatier and Harbor Sweets.
Beacon Hill's Holiday stroll a dependably a chilly night on the lovely Charles Street, magically closed to cars for the evening. Activities change each year but you can count on an adorable Santa sighting, a merry group of Victorian carolers, a rowdy crowd outside the Hardware store, and pretty lights. Fill an adult-thermos and kid's thermos ahead of time.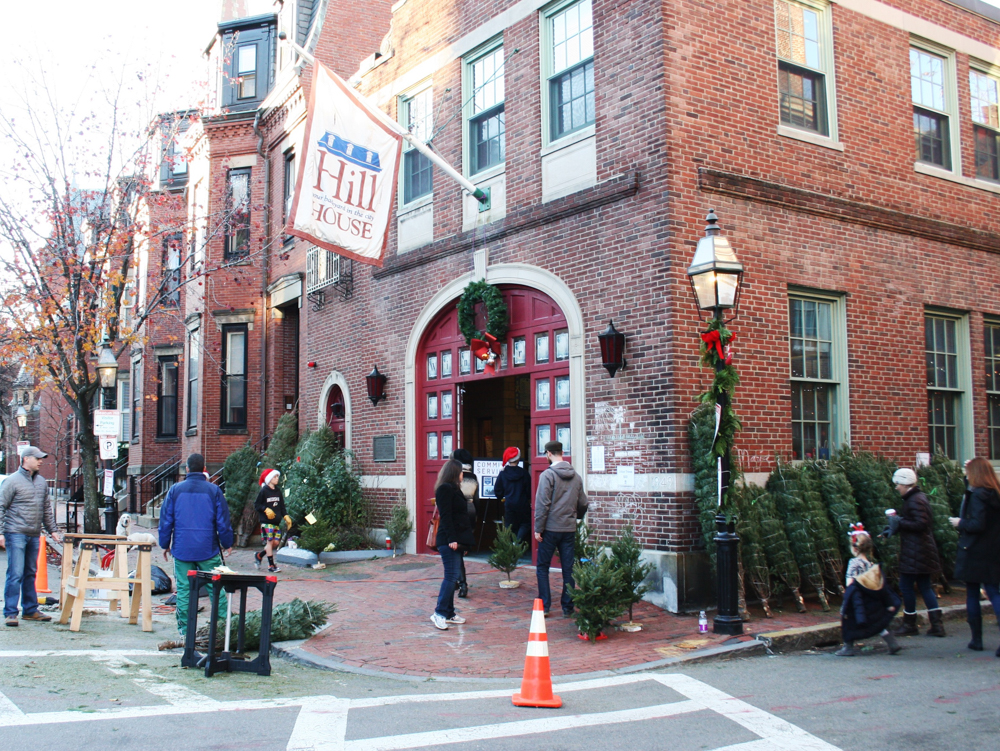 Beacon Hill Christmas Tree shop a local organization puts on this brick-corner tree sale in the city, one weekend each season, to raise money for local children's programming. Walk your tree home or get it delivered.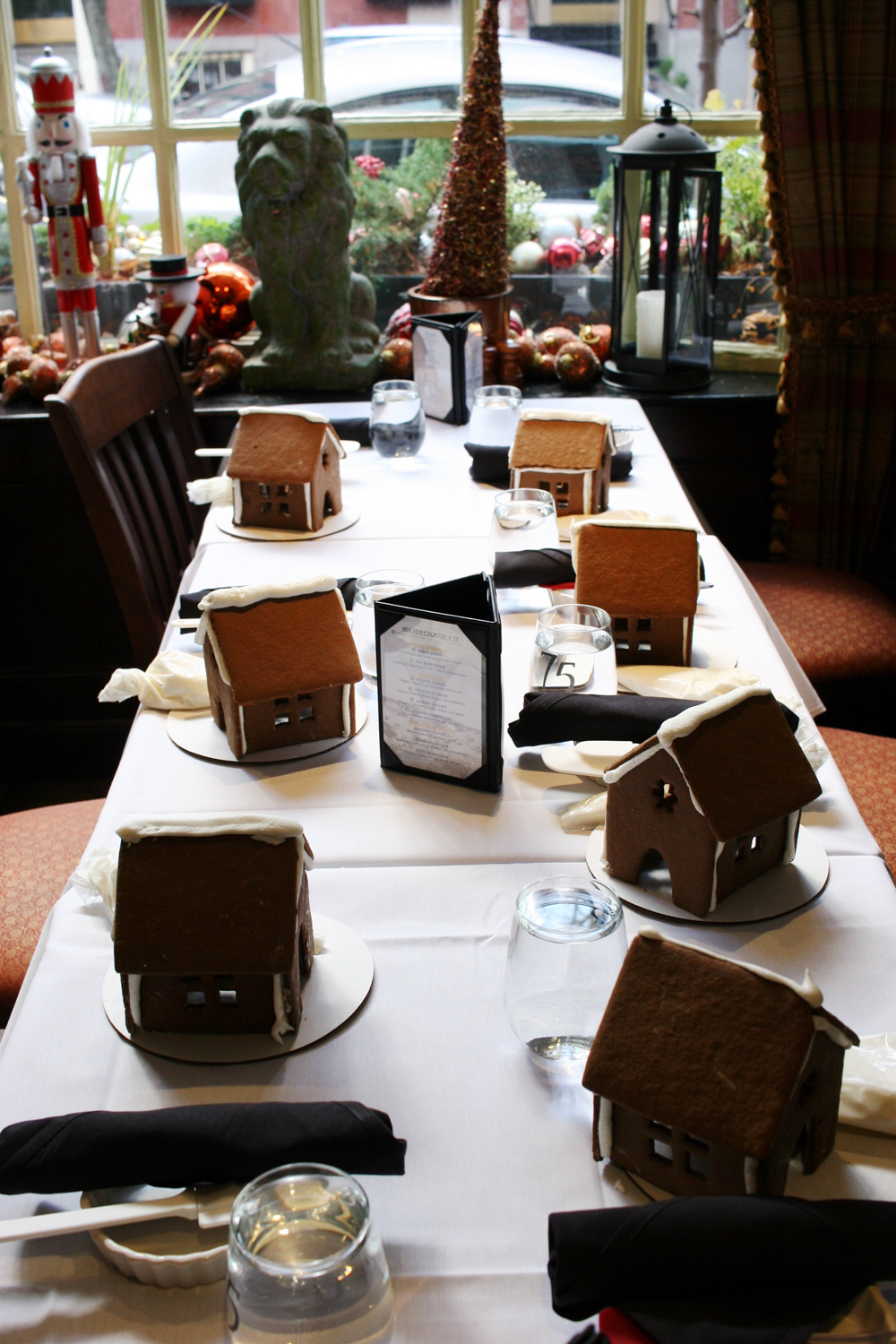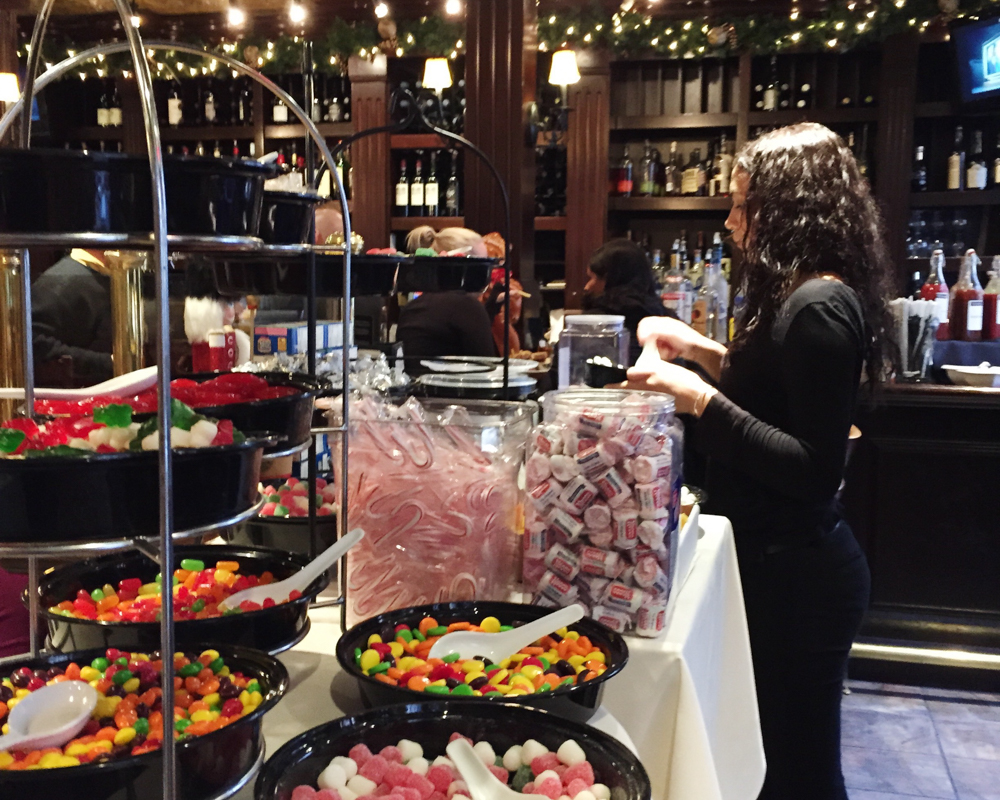 Gingerbread House decorating at 75 Chestnut, ticketed This is definitely a splurge but it includes one pre-structured, ready-to-decorate gingerbread house each, and a delicious lunch alongside. 75 Chestnut is a cozy spot in Beacon Hill and they do a fantastic job with this event.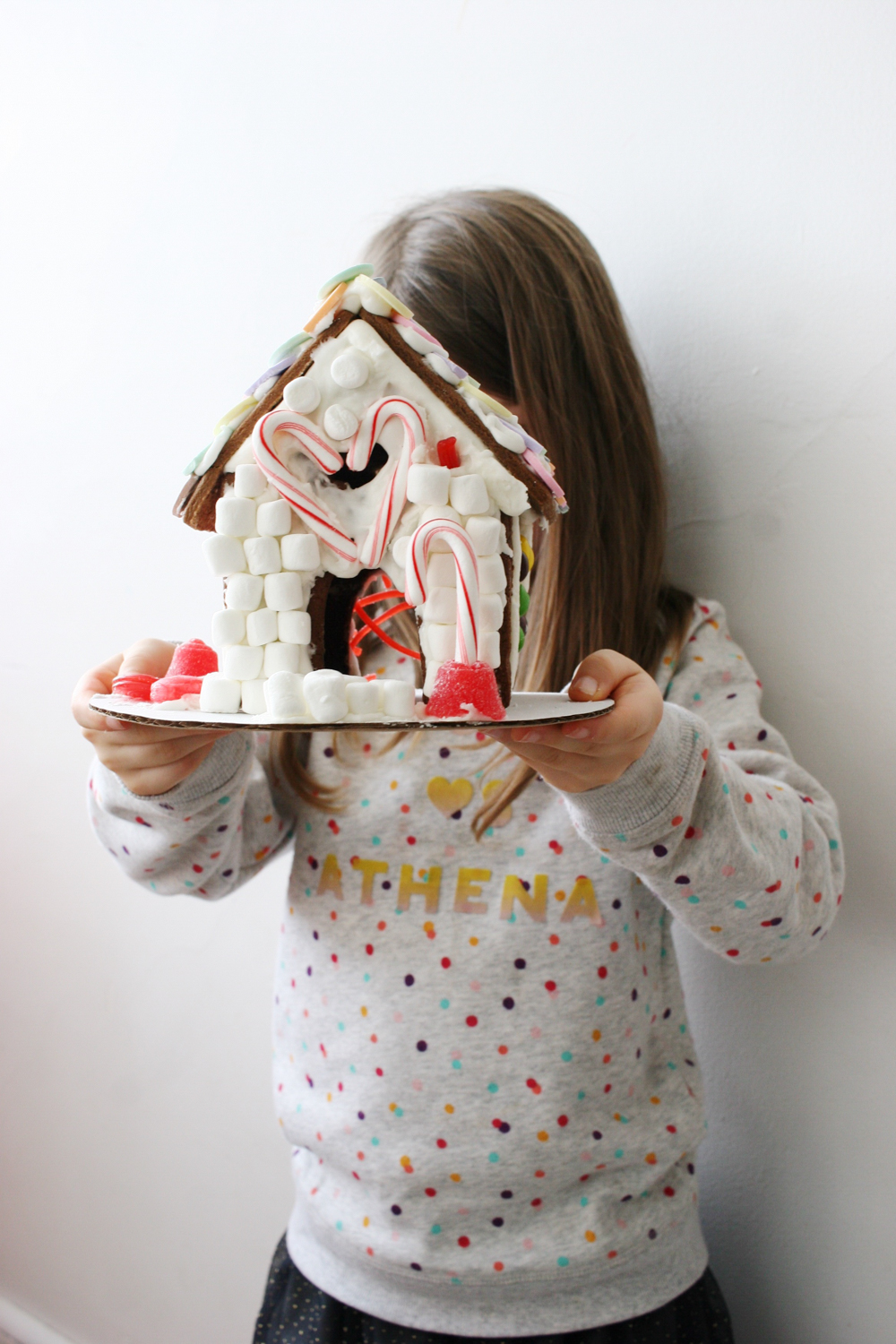 The Nutcracker: Boston Ballet, Jose Mateo, Urban Nutcracker. As a mom, I studiously watch the Boston Ballet Facebook page each Fall and purchase our family's tickets when they run a 30-40% sale for specific dates. We've always taken the girls to evening performances and they do great if fed a good dinner and supplied with special snack bags during the performance. My daughters like to watch the Macaulay Culkin Nutcracker–all year, anytime—so this is one of our holiday favorite things.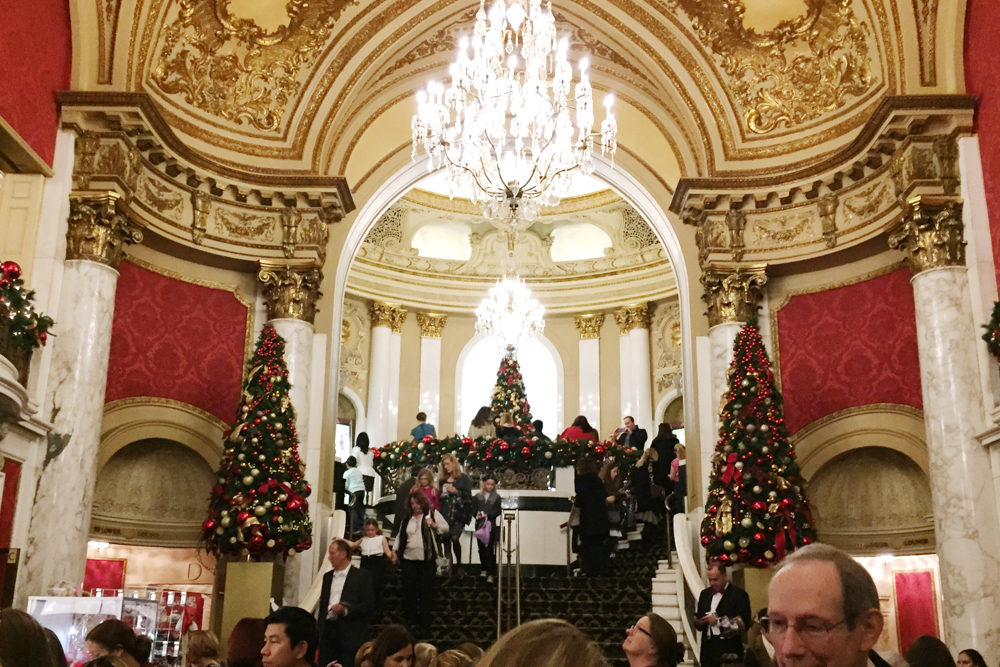 Tree Lighting in the North End a lovely local event, topping off the Mayor's tour of the city in a wood-clad holiday bus.  
The Somerville Lights Trolley Tour ticketed glowy, chintzy, communal, this event is lovely and bright. Somerville is full of great places to eat afterward, or take the red line back downtown.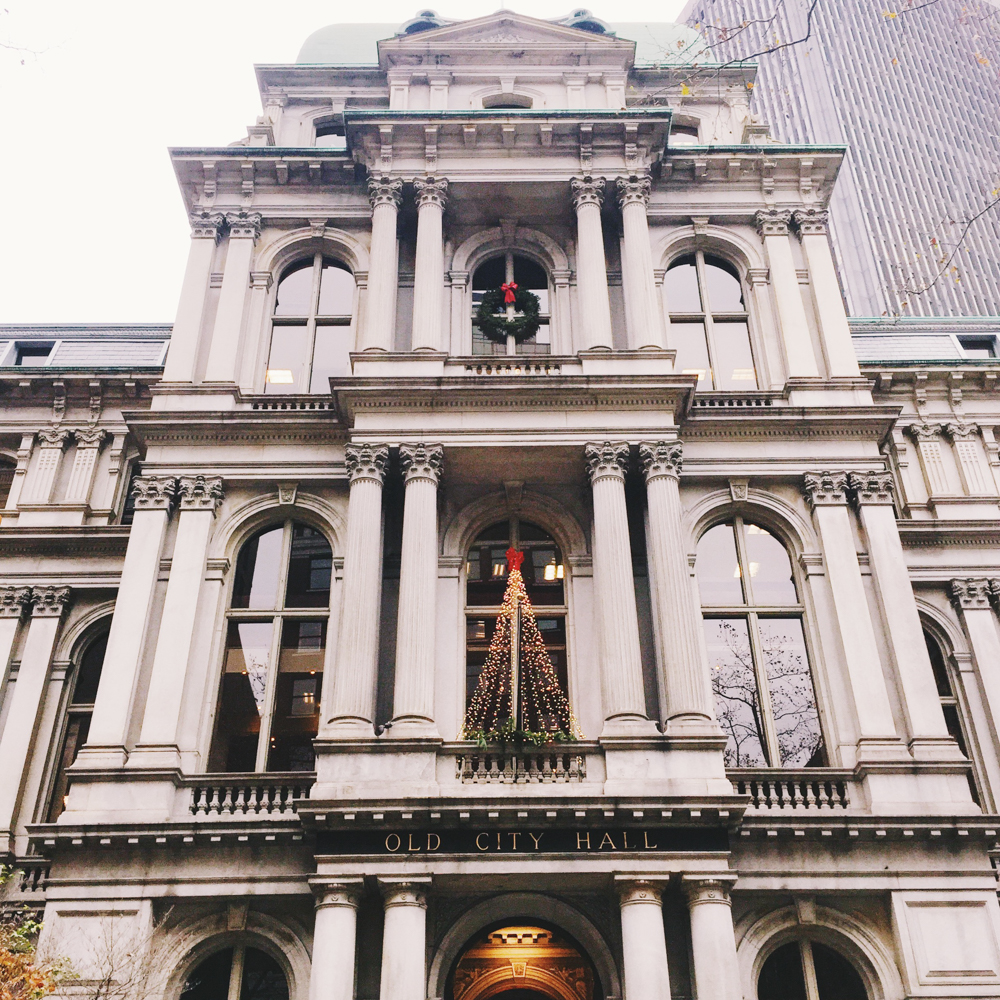 The Winter Market at City Hall This will be the second year Boston has clobbered together this winter market in pursuit of our European aspirations. It's not quite yet what it could be but it's getting there. Mulled wine, check, curlicue ice rink, check, BOSTON carved out of ice, check. If you want to warm up afterward, head to Saus for glorious fries and superbly high-calorie Belgian beers. 
Holiday train rides of all sorts, mostly north of the city (am I the only parent who finds The Polar Express creepy?). They are all listed nicely for us right here.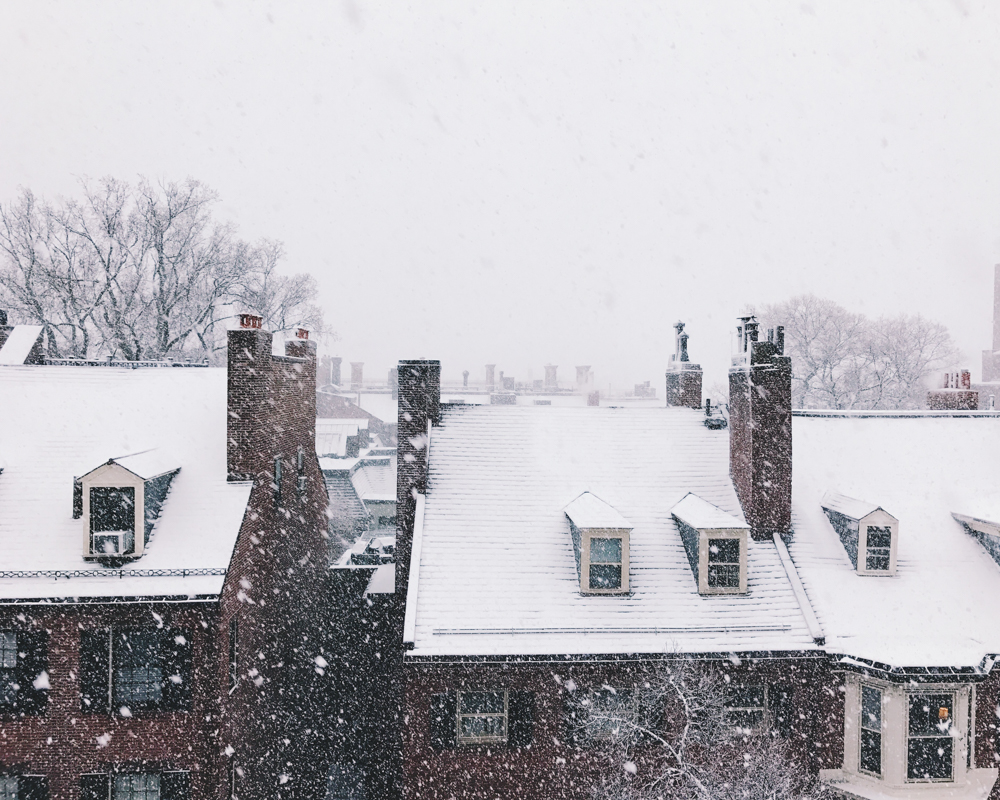 The BLINK! Light Show at Faneuil Hall: this free outdoor music-and-lights happens every night, I recommend showing up just a few minutes before the scheduled time lest your children's toes freeze and they tell you about it. The perfect seasonal fission swing-by for a date night. The Christmas tree here is sponsored by the electrician union and it is the very biggest in the city, typically topping 80 feet. 
Teas of all sorts Coming in from the cold to meet together is such a special way to celebrate visiting relatives or friends in town. reservations required
*Tea at the Boston Public Library Courtyard Restaurant: the best location and typically the best food for your money.  
*Tea at the Taj: a beautiful sumptuious upstairs space.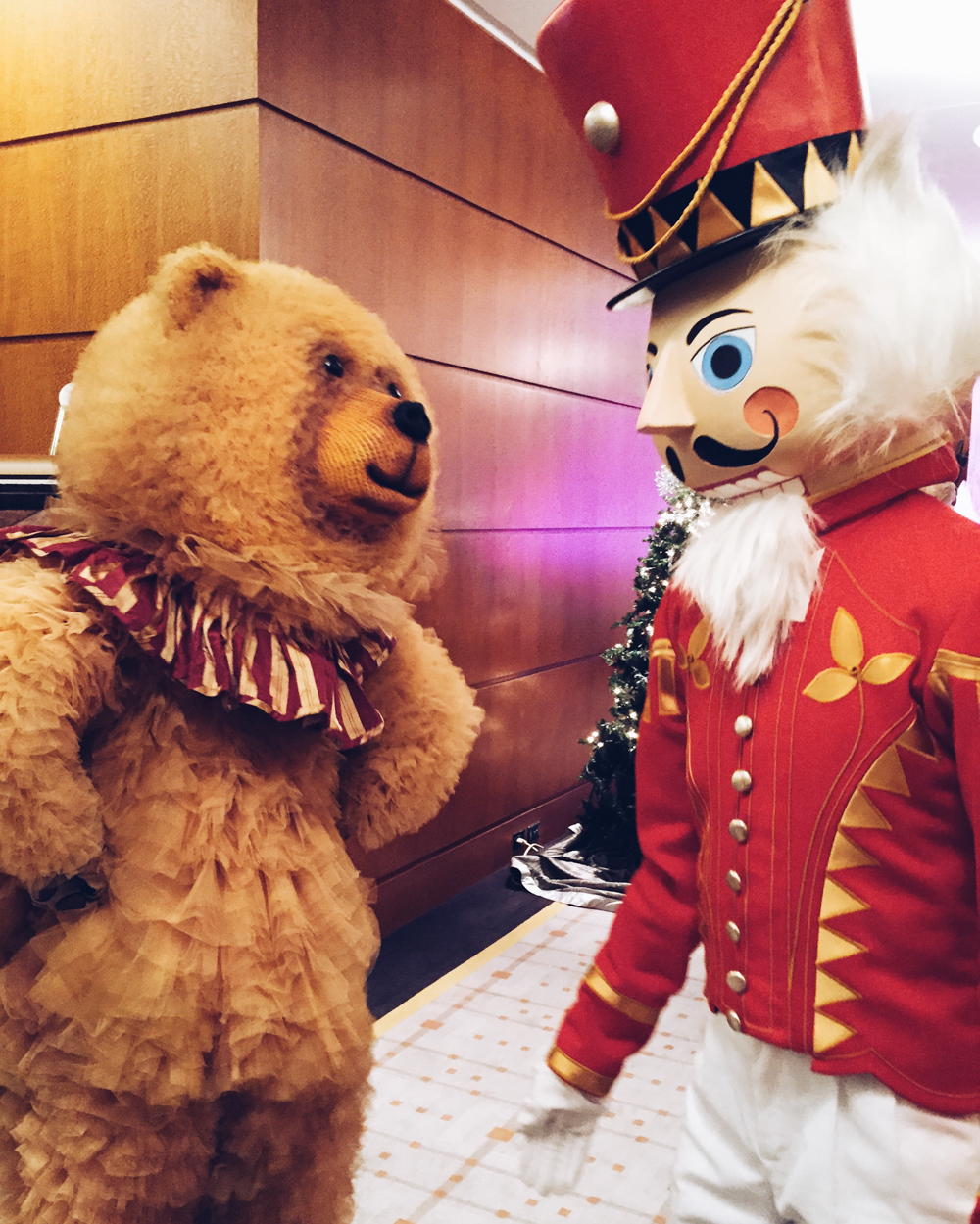 *The Ritz Carlton's Nutcracker Tea, two weekend dates that include crafts for a charity organization, sightings of the characters from the Ballet, and cookie decorating.
*And for the days just after Christmas, a Wind in the Willows tea at Juliet in Somerville.

Candlelit Peace Walk on the greenway's Labyrinth. I've never attended this event but the girls love this path on the greenway and the goals of this event sound fantastic.  
Candlelight Carols at Trinity Church several dates and times!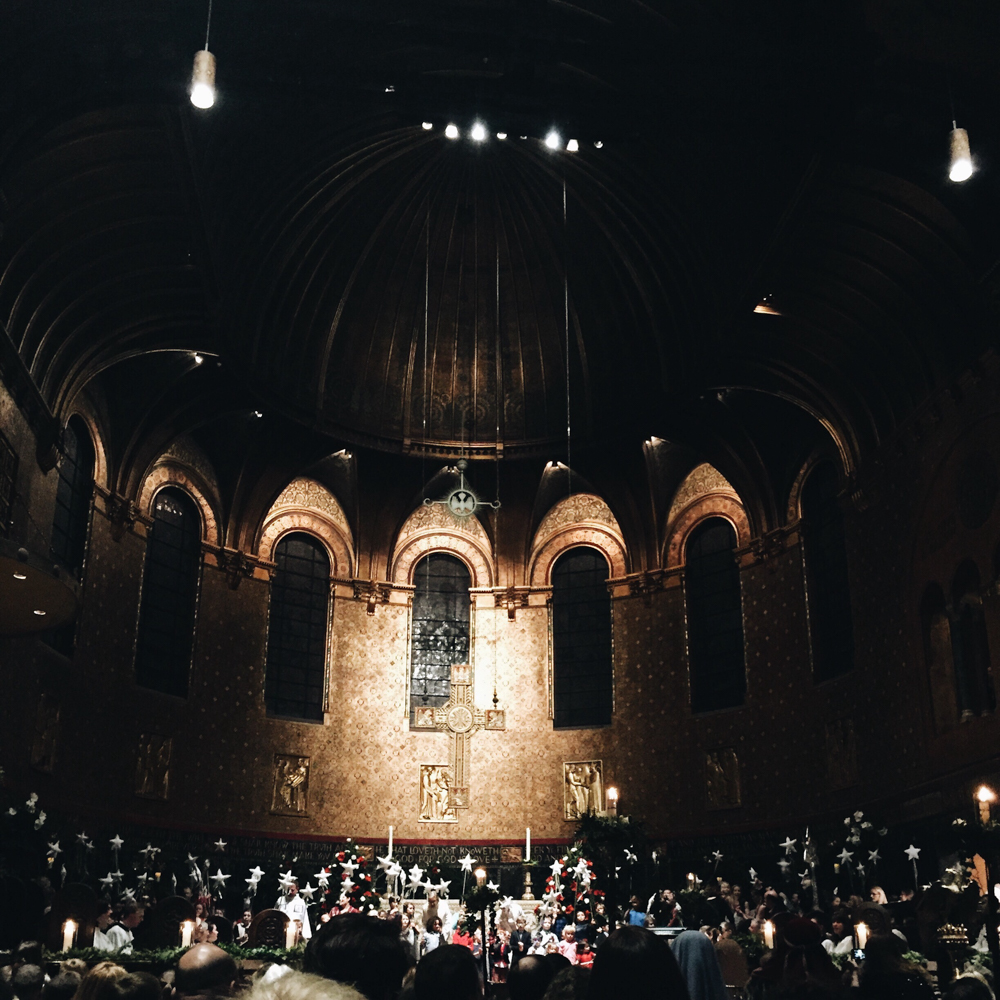 The Christmas Eve Pageant Service at Trinity Church: this early evening service is free to all and any child that attends is welcome to participate in the pageant magic, no rehearsal necessary.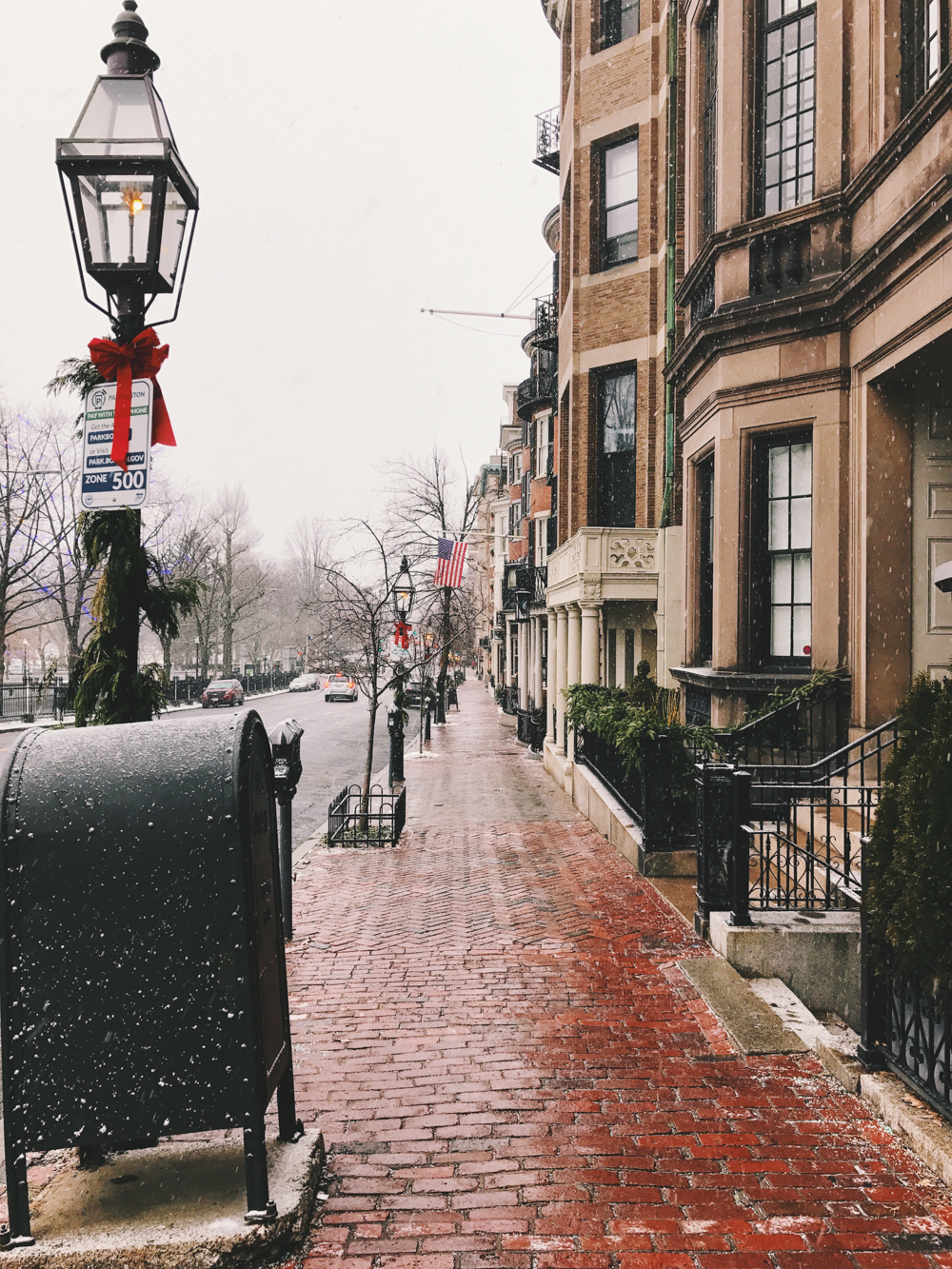 Please ask any specific questions in the comments or share your favorites too!