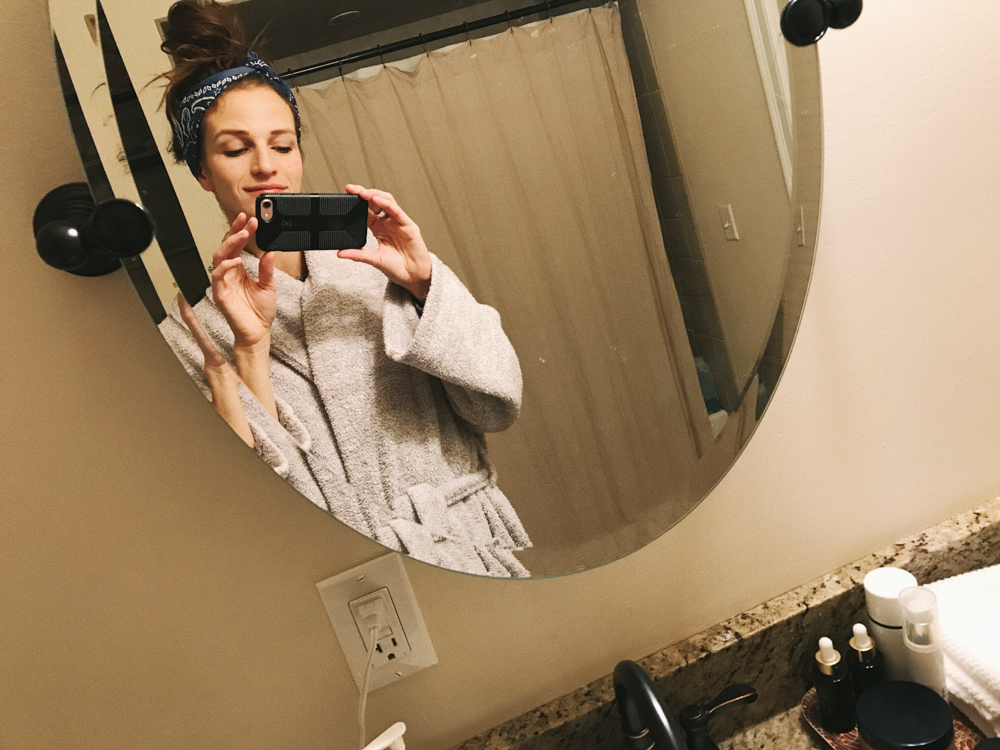 I've been a part of Beautycounter for a few months now and I've become a sponge soaking up every piece of information I can on their products, safer skincare, the CEO, and how far behind we are as a country (the last one doesn't surprise me, but disappoints me; I'm naturally (or perhaps genetically; I have my Mom to thank for this.) a skeptic of the FDA, pharmaceutical companies, etc.). It's been really fun getting to know the company and the products since August. So, if this is at all interesting to you, welcome to my bathroom. Otherwise, come back tomorrow for business as usual.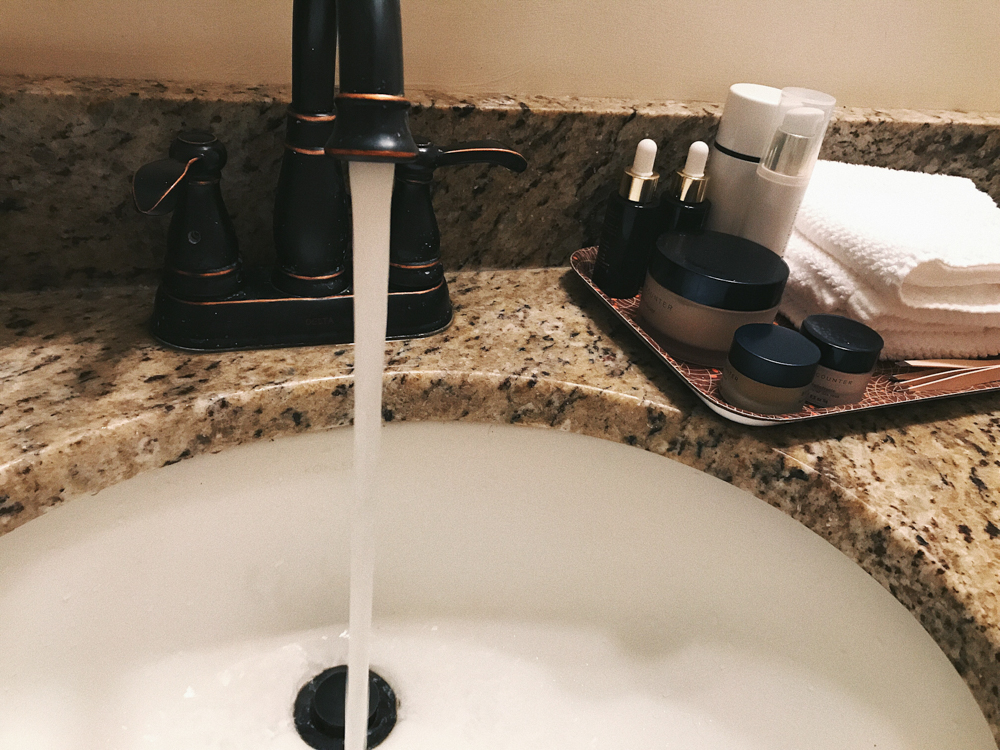 So, a few facts (some taken right from their site) that really played a role in me signing on to do Beautycounter (last thing I thought I'd do; consultant based companies typically send me running):
The United States has not passed a major federal law to regulate the safety of ingredients used in personal care products since 1938.
Over the past two decades, the European Union has banned more than 1,300 chemicals in the product formulas of personal care products and restricted the levels of over 250 more in such products. The United States has only partially banned 30 to date.
Beautycounter has banned over 1,500 ingredients. They call it their "Never List".
Beautycounter does not test on animals.
Beautycounter isn't organic. They use many ingredients that are certified organic, natural, or naturally derived, and they use some of the safer synthetic ingredients too. It is important to know that "organic" and "natural" do not have legal definitions in the cosmetic industry; companies can say that a product is organic when in fact there are no certified organic ingredients in it, or there are only a couple. A lot of products in the beauty aisle also make claims about health: "hypoallergenic," "natural," or "doctor-approved" may come to mind. Unfortunately, a lot of these terms are meaningless. (In other words, they're just more honest than a lot of companies.)
This is probably the one that really sold me–Gregg Renfrew (she's a woman, don't let the name fool you) has been instrumental in starting the Counteract Coalition movement to encourage lawmakers to create stricter regulations in the skincare industry. It's not just talk. She's trying to change the industry. She's already changed laws around ingredients in cleaning and children's products in Oregon and California. A force to be reckoned with.
Xavier Ormancey is the head of product development, and previously worked for Chanel. He's the genius behind the Countermatch line that everyone's raving about. I just got the lotion but haven't been using it long enough to talk about yet.
And this is more fun than anything but Bono and his wife are investors in the company.
I was not about to be a fan unless I thought their makeup actually did the trick. It's all well and good that it's natural, but does it actually work? It does. I am more than satisfied with everything I've worn from their blush to mascara to their foundation. Truly.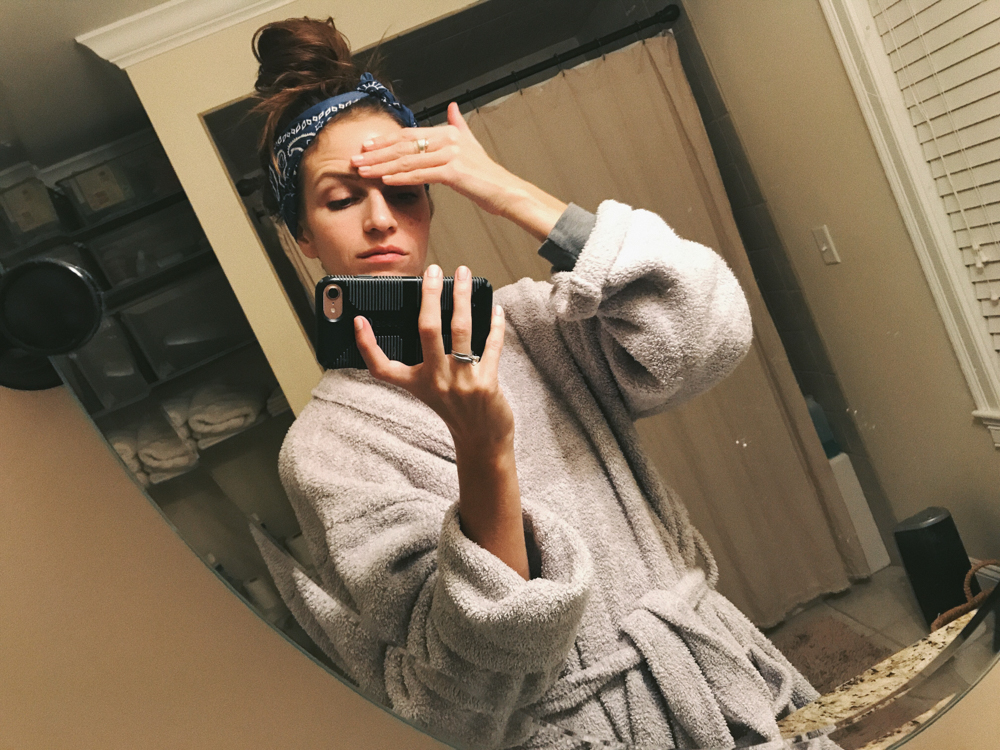 So, at the very least, even if you're not using Beautycounter because you either can't afford it (totally valid; it's not cheap), don't like the products, whatever, at least we should be made aware that what we are using may, more likely than not, not be good for us. I've sort of underestimated the importance of what I put ON my body before. Like, it just feels so much less important than what I put IN it. I try to have better products, but I still have a lot of things in my bathroom cabinets that I think perform well but aren't awesome (NARS lipstick, man). Then, I went to a Beautycounter gathering recently and this woman at it was like, "Think about a Nicotine patch. It's just on your skin, but totally absorbs into your body." It struck a chord. So, what we put on our bodies has a major impact on our overall health and well-being. If it can't be Beautycounter, consider something better for you (like swapping out some lotions and makeup remover for coconut oil!). Have I thrown all of my non Beautycounter products away? Um, no. But I will try my best to replace them with better products when they do run out.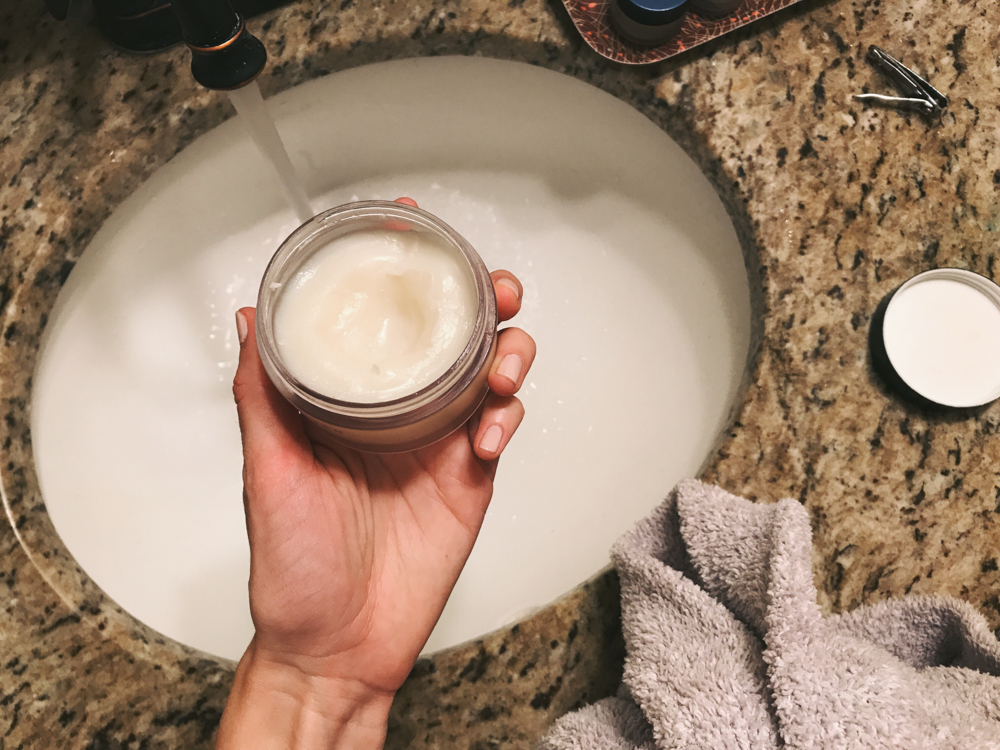 Anyway, here's my nightly routine these days. I'm a total dork and I actually look forward to it.
First, I use the cleansing balm. I take a small amount and scrub all over my face, including directly on/around my eyes. It's great at taking makeup off, and doesn't sting or feel stripping at all. After I rinse it off with water, I take a clean washcloth (I bought a bunch of them from Marshalls and I use one a night for this, then do a load of whites once a week), and use hot water to wipe it all off, including any leftover makeup. If there's any eye makeup left behind, I take a little bit more cleansing balm, and get the rest off. It leaves your face feeling pretty moisturized alone. Some use this as an overnight mask as well. It's got a bit of a citrus smell to it. I love it.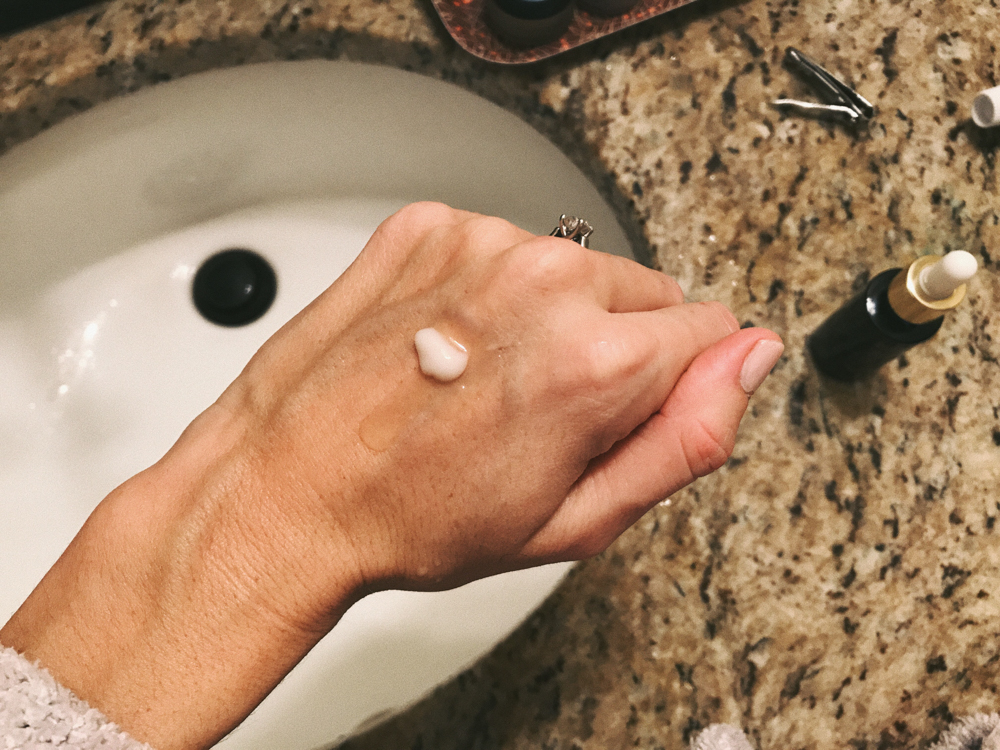 Second, I use either the No. 1 Brightening oil or the No. 2 Plumping oil (I swap these). About 2-3 drops on the back of my hand mixed with a pump of the Rejuvenating Radiance Serum. This will do my whole face and neck and mixing the two makes the oil go further (see above!). I could explain their purposes and ingredients, but the site will do a better job. They're both lovely, though.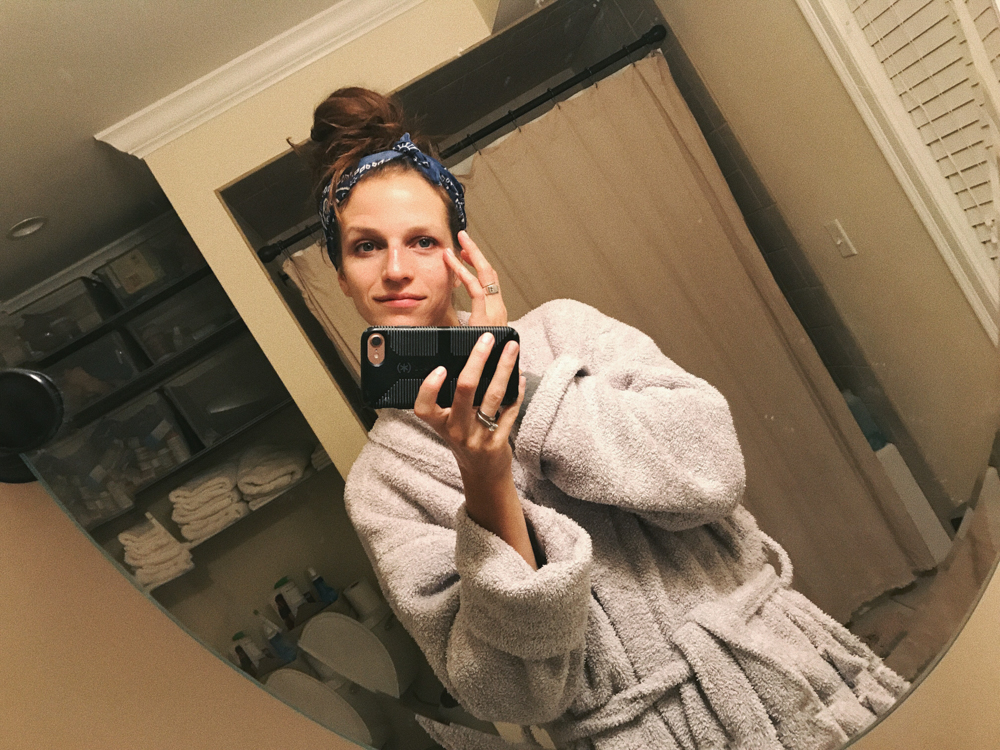 Third, a few pats of the eye cream around my undereye area.
Fourth, I use a little bit of the lip conditioner in calendula. It replaced my trusty cherry Chapstick (lol, yes, cherry Chapstick) that I thought I'd never quit. I love the stuff. I keep one in my bag at all times and one in the bathroom.
So, there you have it. As some of these things run out, I'll try other products (like more Countermatch stuff which is getting rave reviews), but for now I really like this routine and these products. And while they're not cheap, they will last a long time. The cleansing balm alone will probably last over 9 months with the amount I use every day.
Let me know if you have any questions about any of the products or the business. Even if I don't have the answer, I can ask others who do. And thank you SO much to those of you who've ordered products from my site so far. I really hope you're loving them.
Today I'm running a giveaway on my wellness account for two of the above products–the cleansing balm ($80) and the lip conditioner ($20). It's not sponsored by Beautycounter. Just from me to you as a thank you! Go enter!