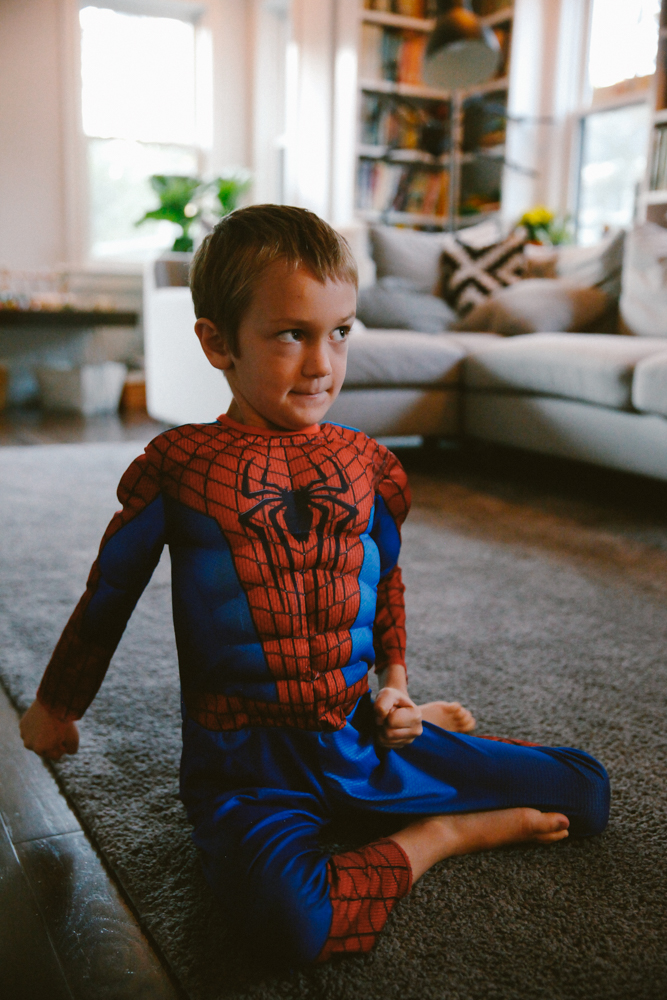 Lying in bed tonight with Parker and Anders, the daily bedtime routine, and Parker says to me, "why doesn't my shirt with the thumb holes, like the one you have with the thumb holes, have a pocket like yours?" "I don't know buddy. That's silly." "Yeah, do they think kids don't need pockets? Kids need pockets. Maybe more than big people need pockets." 
First, I didn't even know mine had pockets. Or that his didn't. His attention to detail is incredible.
And he's right. The amount of things I've found trapped beneath that big rubber lip in the washing machine, things that got spun out of their nestling place in his pockets, is evidence of that. Most recently acorns, but also rocks, Lego accessories like knight helmets or tiny guns, rocks that aren't really rocks at all but gems to be saved in a special spot. These tiny treasures remind me that kids really are the teachers. When was the last time I turned over a rock from my backyard in my hand, inspecting its every angle, trying to determine if it's worthy of saving and then tucking it in my pocket when I decide it is? When was the last time I gathered acorns to save for the squirrels after witnessing them scurrying across our yard from the kitchen window desperate for food before everything becomes barren and white? It's been years.
I confess I haven't stopped, really stopped, to play a lot with my kids lately. That statement alone makes me want to cry. I have been consumed with so many other things that when I do that sort of self-assessment at the end of every day, as I do, I've been giving myself a big fat F in the mothering department. "I'll do better tomorrow." That's not to say they're standing there tugging at my pant leg begging me to play blocks while I shoo them away, but even so I feel my mind elsewhere. I've not been present. Because at the end of the day, if I can't check a few boxes in blogging, dinner on the table, a cleaner inbox, more Beautycounter knowledge, some folded laundry, a tidy home, then I get a big F in that department too. And though the F in the mothering department feels way worse, I haven't done much lately to change it. If I'm being honest, though, I'm getting an F in both.
Here's to new beginnings, creative imaginations, saying I'm sorry to our children, and the forgiveness they so readily give.