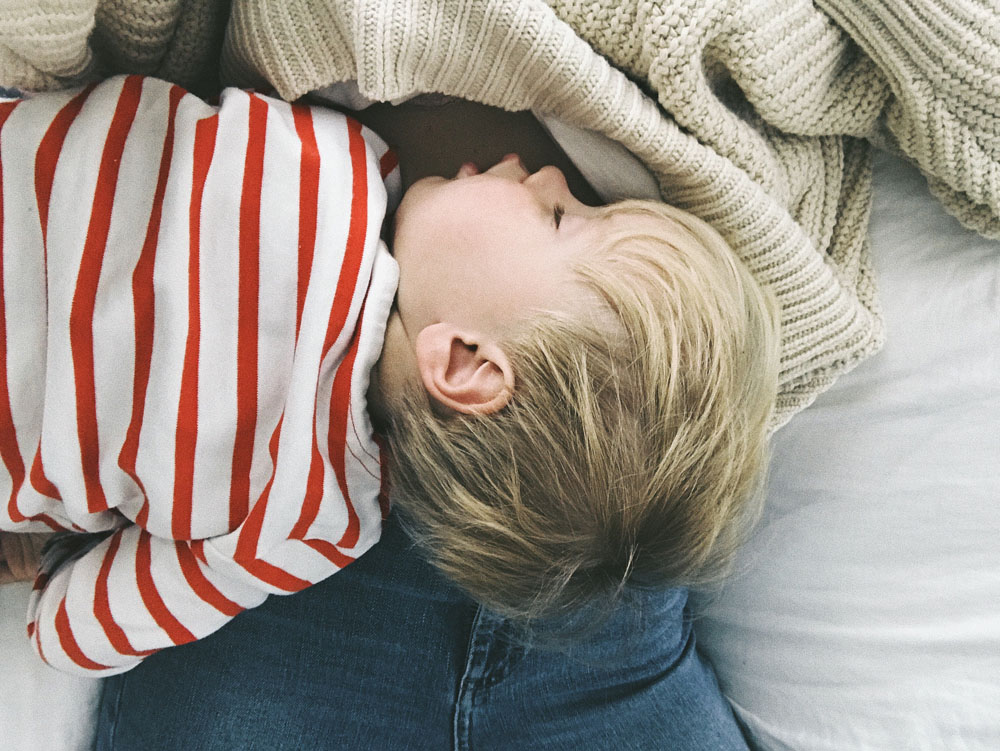 This sweet boy and his habit of pulling my shirt up to sleep directly on my skin. Oh I love him. What are you guys up to? We're up to Halloween parties! Two this weekend. Do I know what I'm going as? Nope. What are you going to be?
Some weekend reading…
These flats are on sale and are so cute.
I loved this article from last year. (Also, I started another IG account to talk more wellness related things, including Beautycounter!)
Who's binge-watching Stranger Things this weekend?
My friend Rachael reminded me of this website. Takes the gruntwork out of finding something worthwhile on YouTube that your kids would like (and learn from). We watched one on beekeeping the other day that had the boys completely interested.
The family making billions off the opioid epidemic. Sick, sad, distressing.
This is so cool and I want it on my street!!! (I get ragey when people go too fast past my house.)
I liked watching this and love love love the both of them and am going to hang at his general store until he shows up, cool?
Made this a few days ago and we all really liked it. Cannot detect the squash for those picky eaters!
Great price on a cute kid's unisex shoe for winter. (Some as low as $10.)
Have a good weekend!