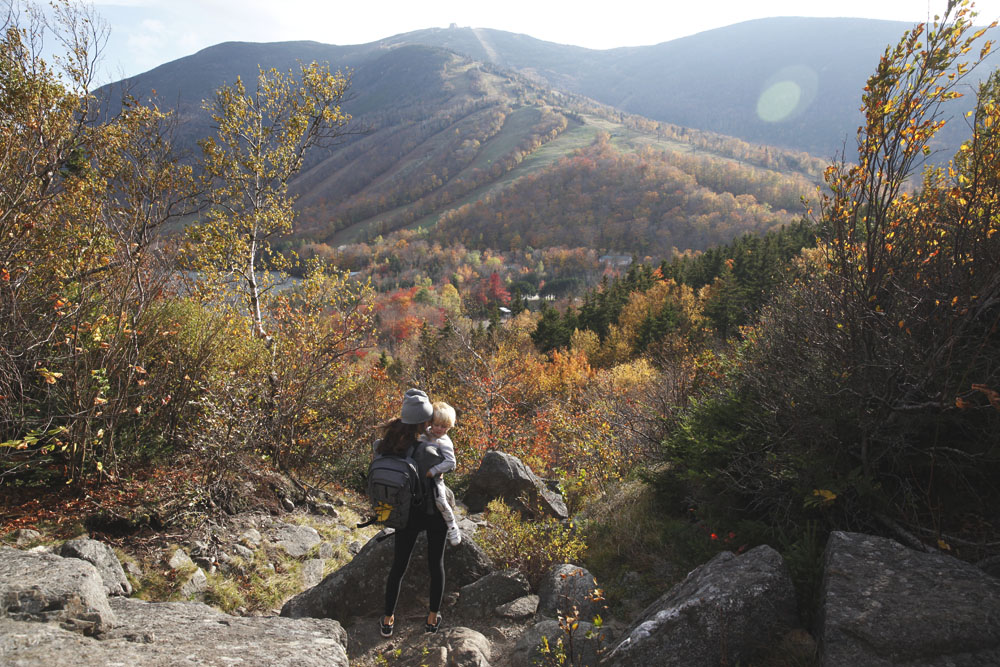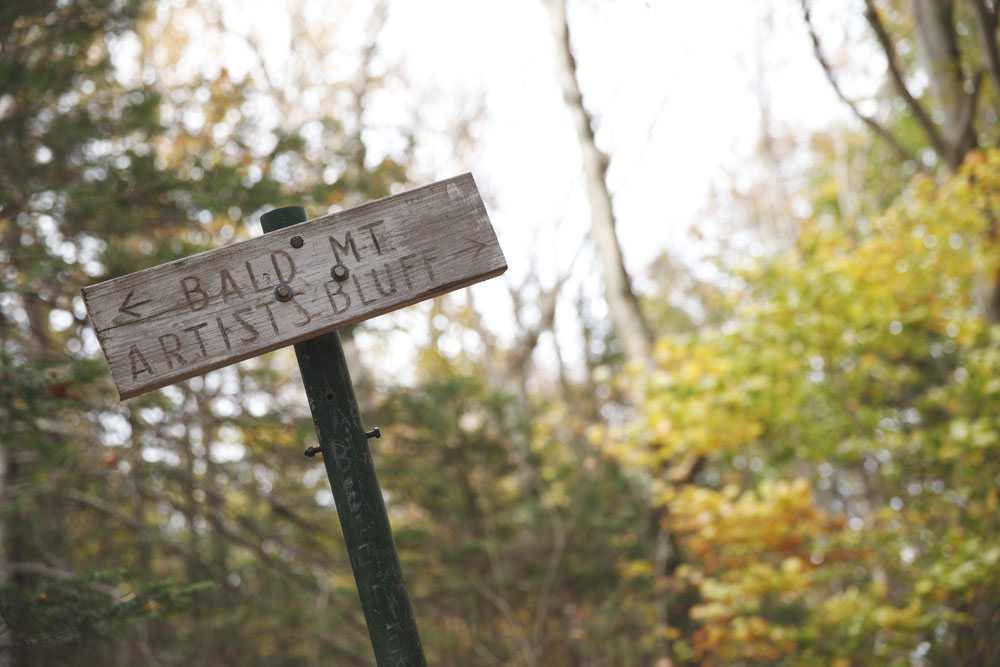 We did it! To the White Mountains we went! I forgot the carrier, and and ample snacks, but we saw some fall color and knocked another Northeastern hike off the bucket list. Last Sunday it rained, this Sunday might have been like 48 hours past peak, but it was beautiful nonetheless and the weather was perfect.That fickle fall. I mean, blink and you'll miss it. Sunday you guys were like, "Nope too early." This Sunday, too late. So could peak please wait till a weekend next year?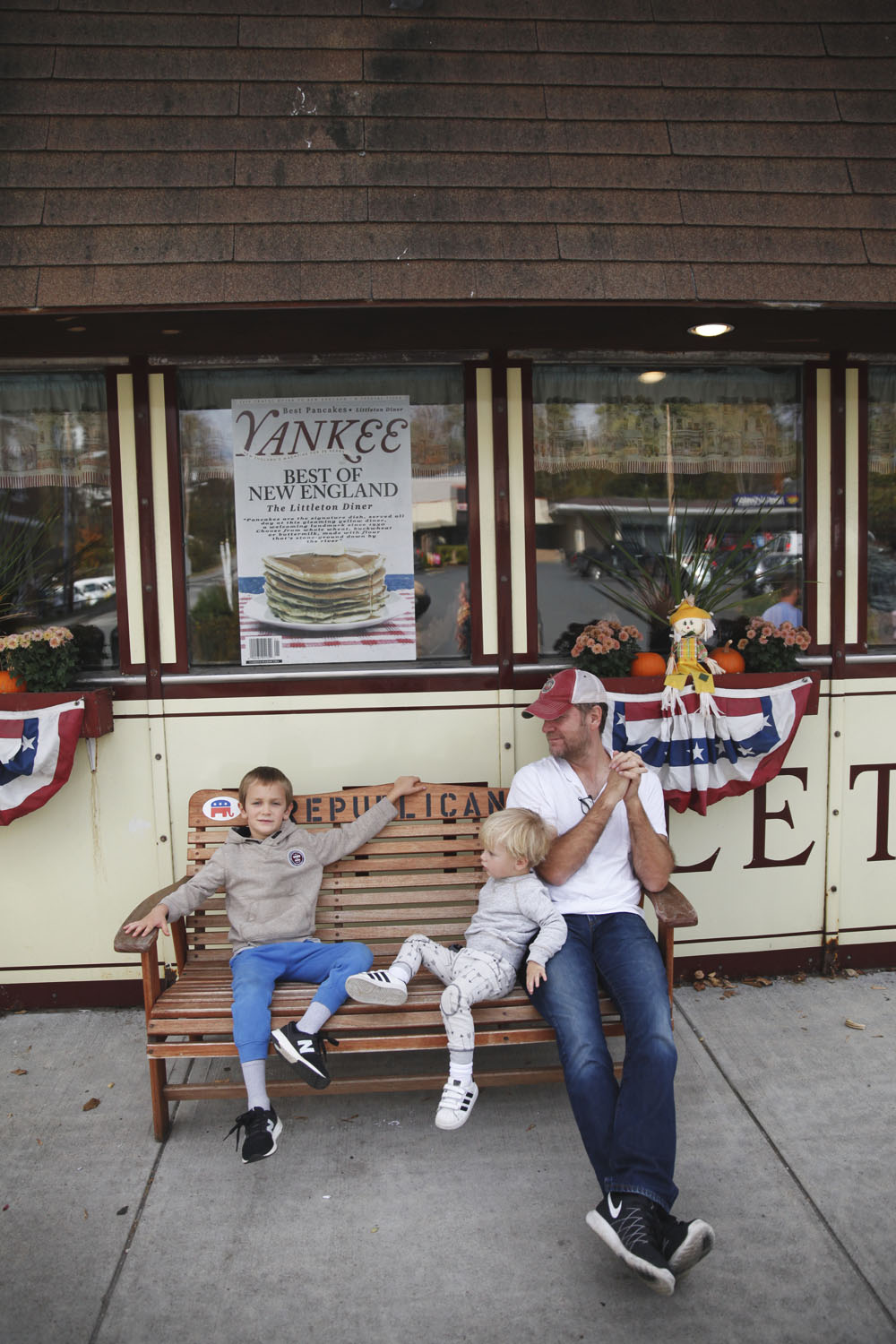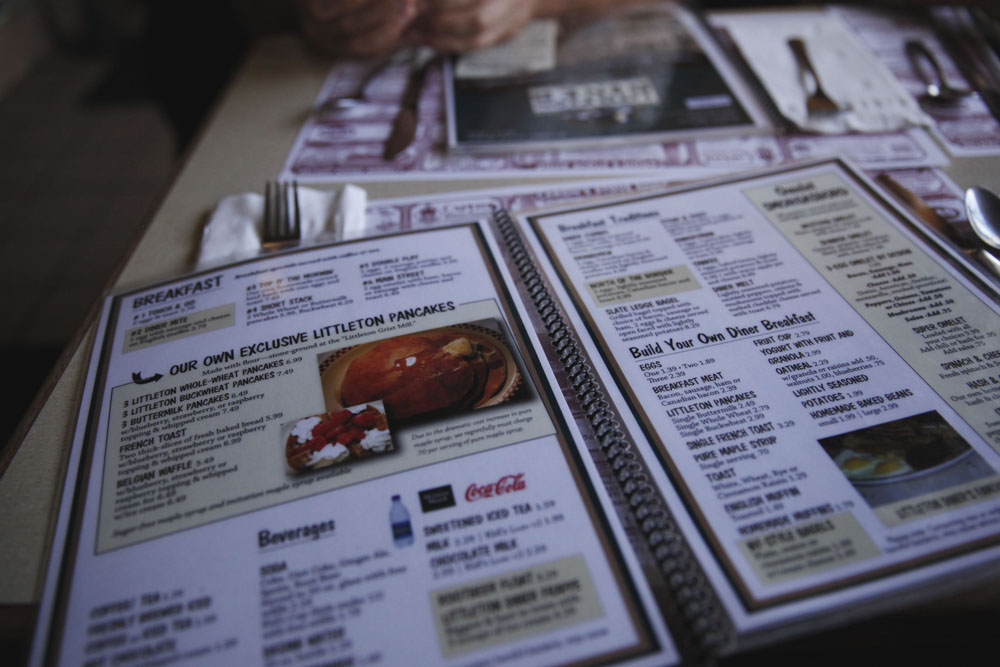 We first went past Franconia Notch and kept going north on 93 roundabout till we hit Littleton. I was searching for food, the morning's eggs and toast barely sustaining me by noon. Polly's Pancakes had a three hour wait. It's so rural up there, and you don't pass that many cars, that it surprises me that anything should have a wait at all let alone a three hour one, but alas Polly's is the exception so be sure to make a reservation if you've got a hankering for their pancakes next time you're in the White Mountains. I hadn't actually heard of it till I was doing a food search on Google Maps. So, instead we drove into Littleton which is a sweet little mountainous sort of town with Pollyanna silhouettes everywhere (turns out the author lived there!).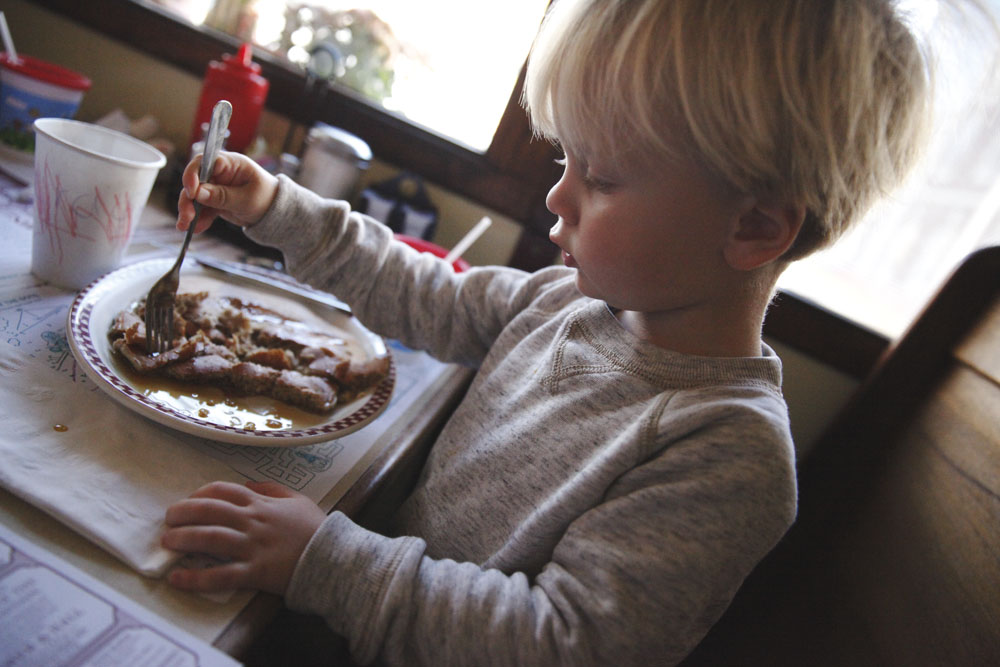 It was noon by this time and, oddly, most everything closes at that time despite many a hungry patron wandering the streets. Ah well. Thank goodness for Littleton Diner. And what a good choice it was. Breakfast served all day is my kind of place, never mind I didn't order breakfast. They had a Republican and Democrat bench outside. Steve sat where there was an opening, which happened to be the Republican bench. On further investigation the waitress said that there's no Independent bench because that is the door inside. Clever. We were seated quickly and with a shout outside, "Bridget, party of four, let's rock it!" I knew I'd like this place.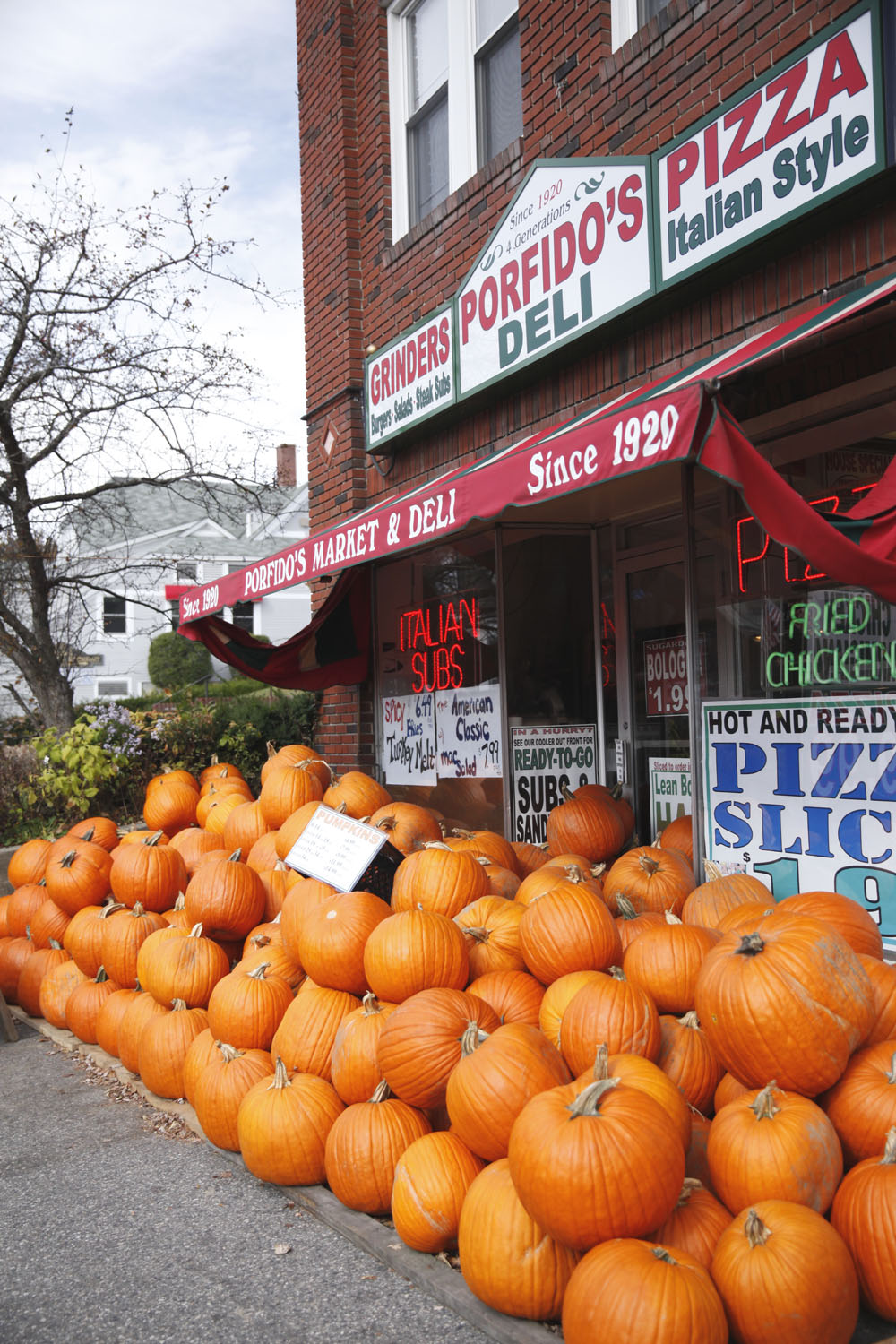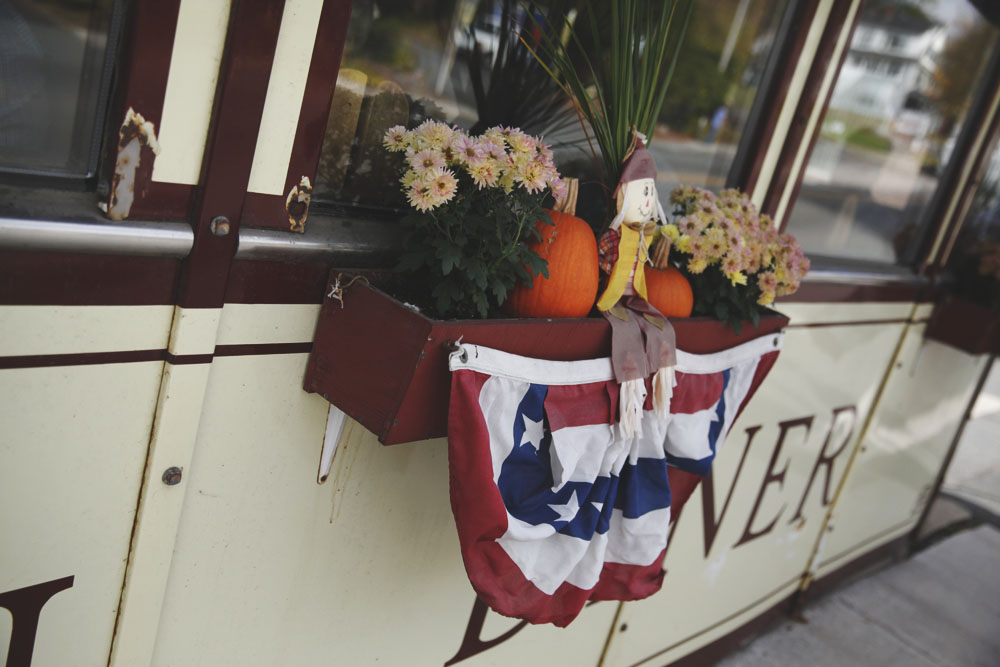 Apparently this diner has many a presidential candidate come through for a meal when they're in the primaries. She said she's seen them all but she did not see Trump.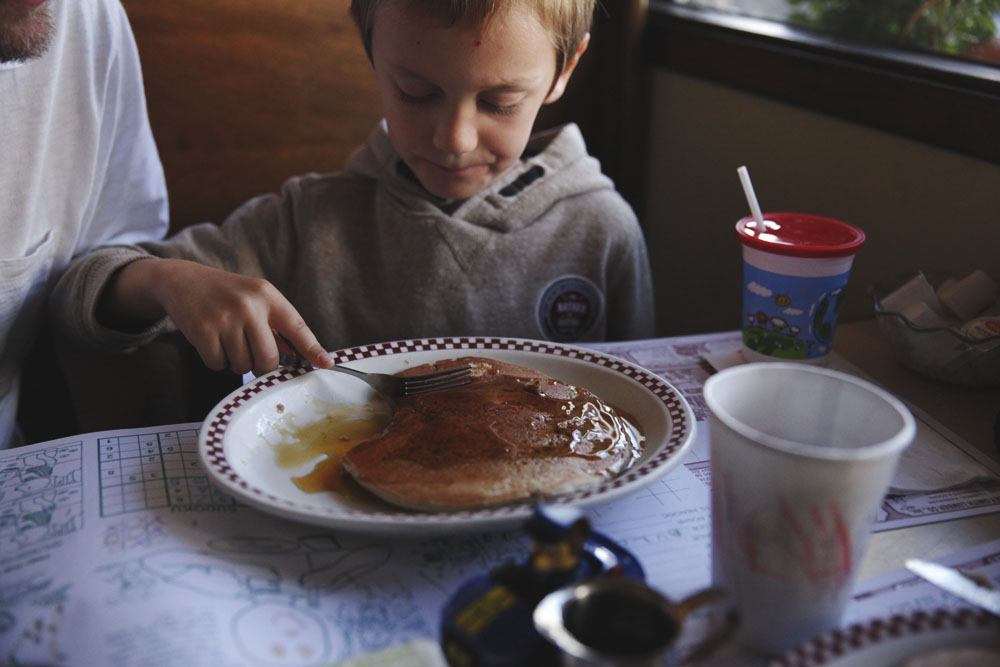 I ordered the boys their signature buckwheat pancakes. Then I ordered a turkey club and then Steve did because he always gets nervous when the menu comes round and then immediately wants whatever I ordered. Literally all the time.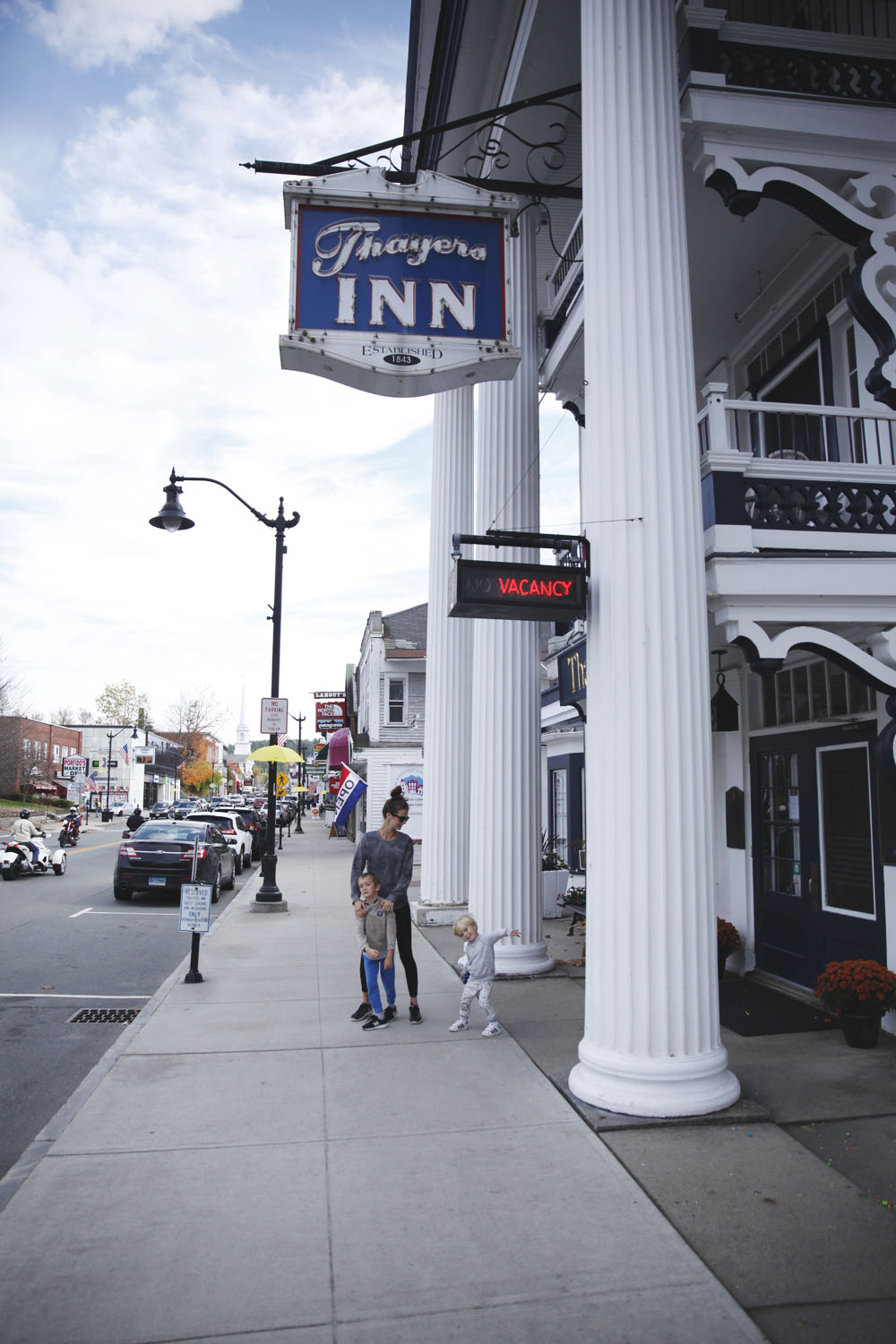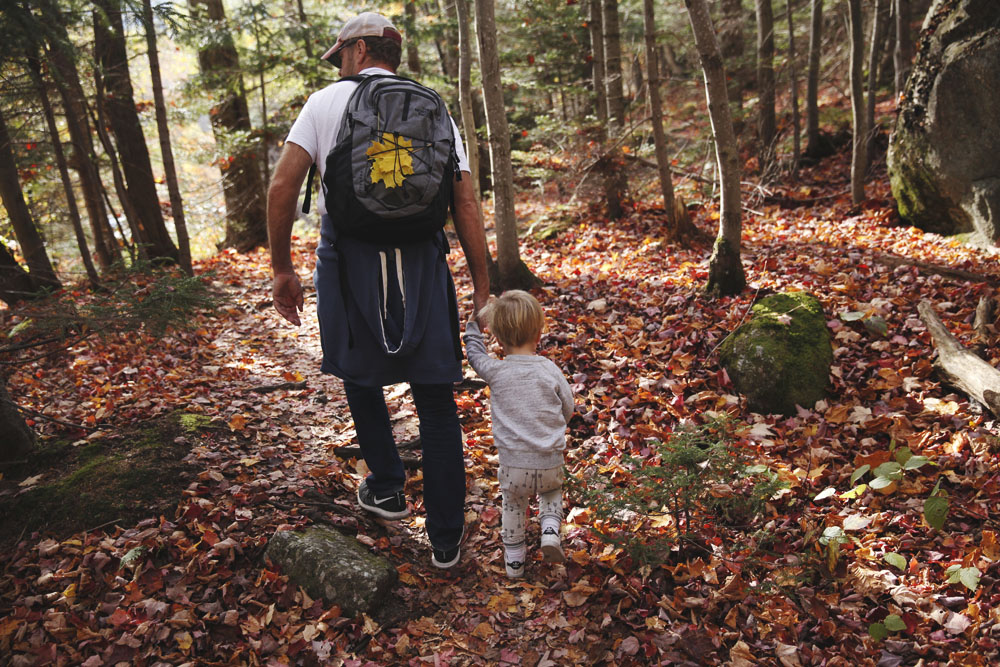 Now, let's hike! Look at that glowing red ground! The benefit to being a smidge late for peak is a carpet of fall color.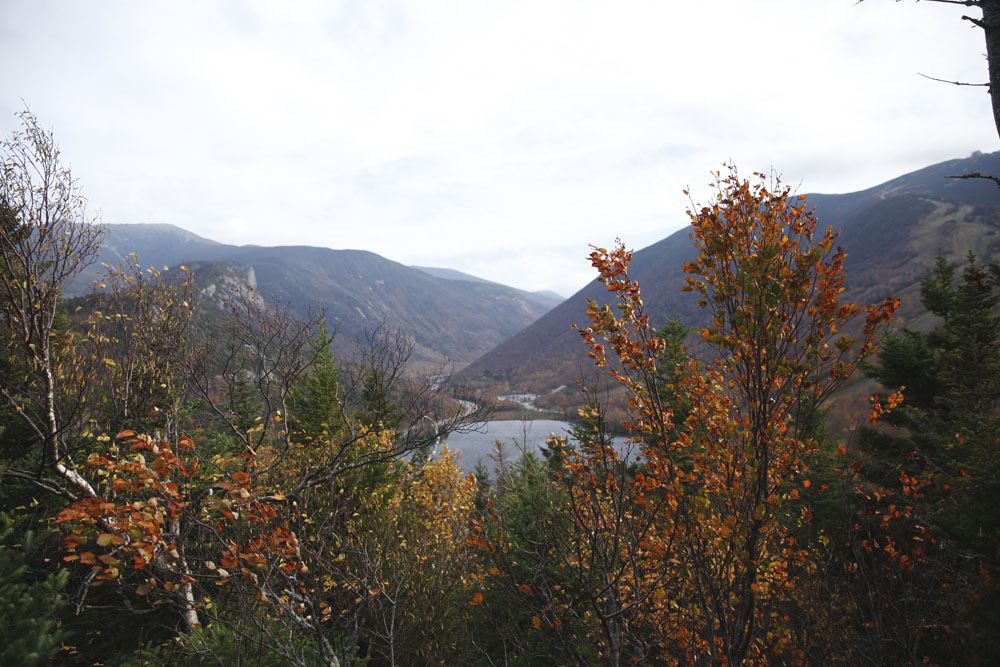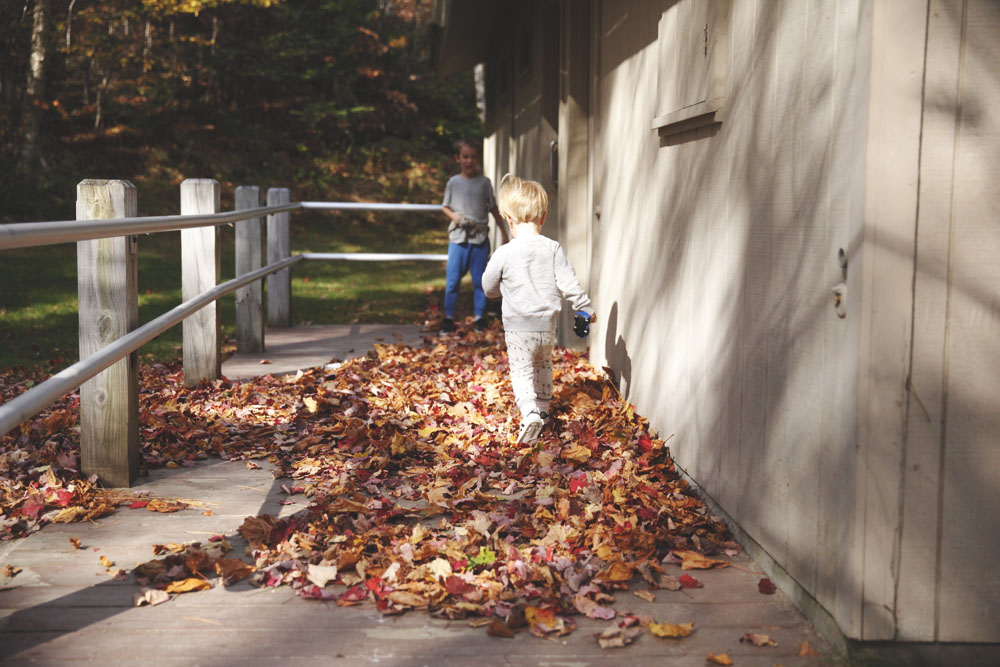 I knew I had grabbed the carrier (indeed I did, and found it on the driveway when I got home; how? why?) but it was nowhere to be found once we got there. So it was basically a chorus of Anders-encouragement up and down the mountain so that he wouldn't demand we carry him the whole way. Stroking the ego works wonders.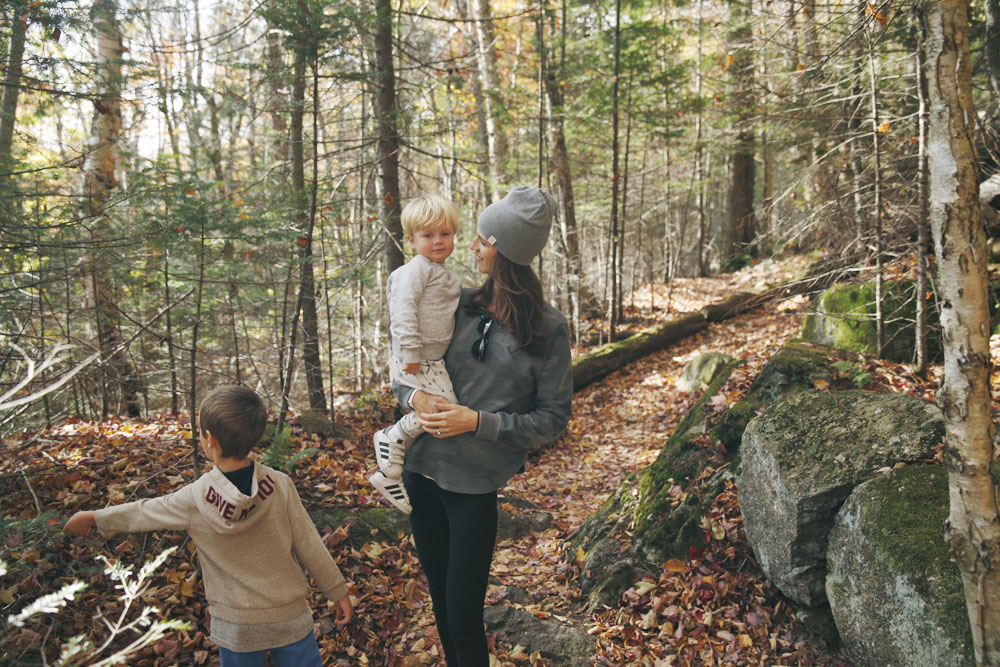 Until it doesn't.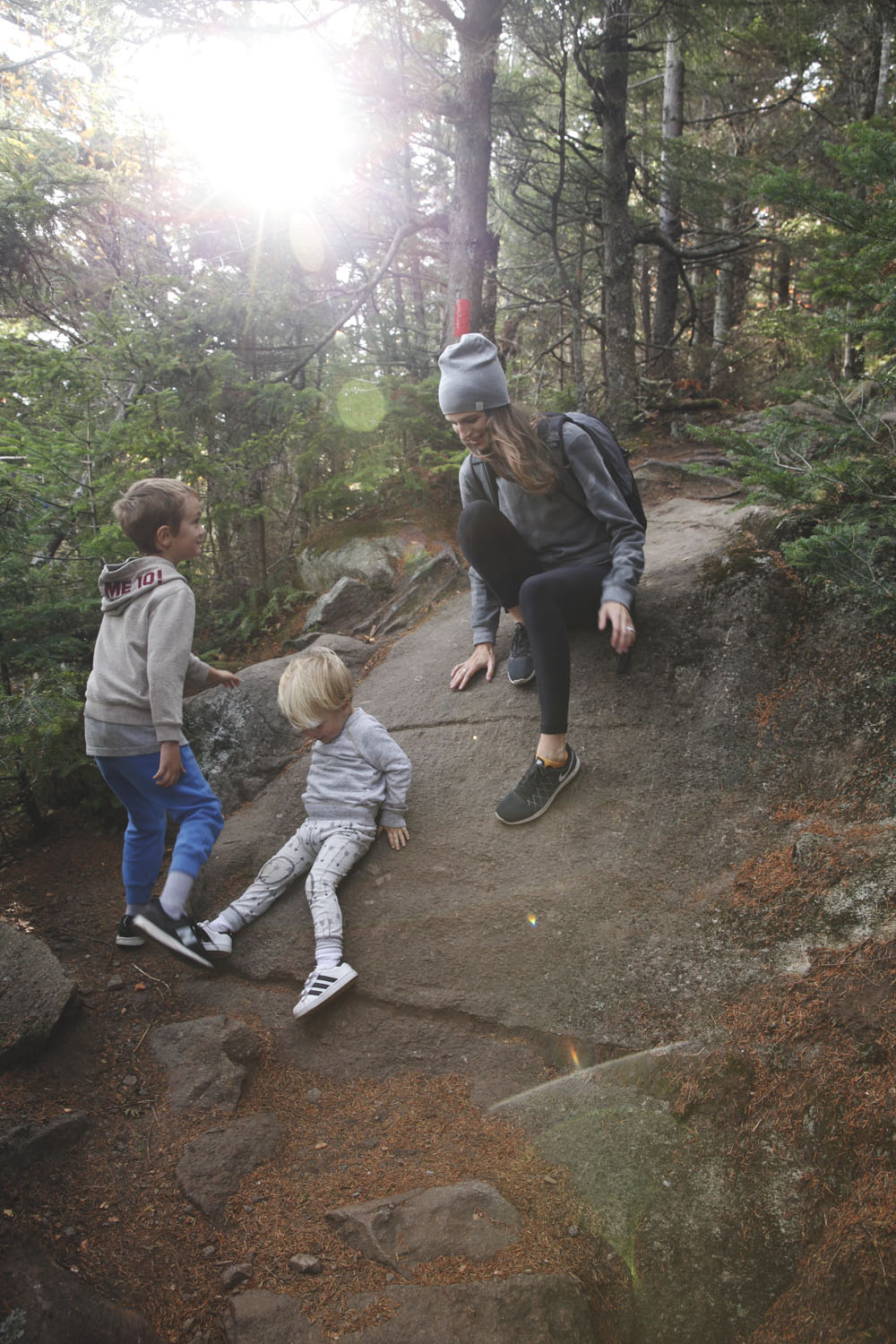 This was fun for the boys. "It's a mountain slide!!!" And they totally bought it.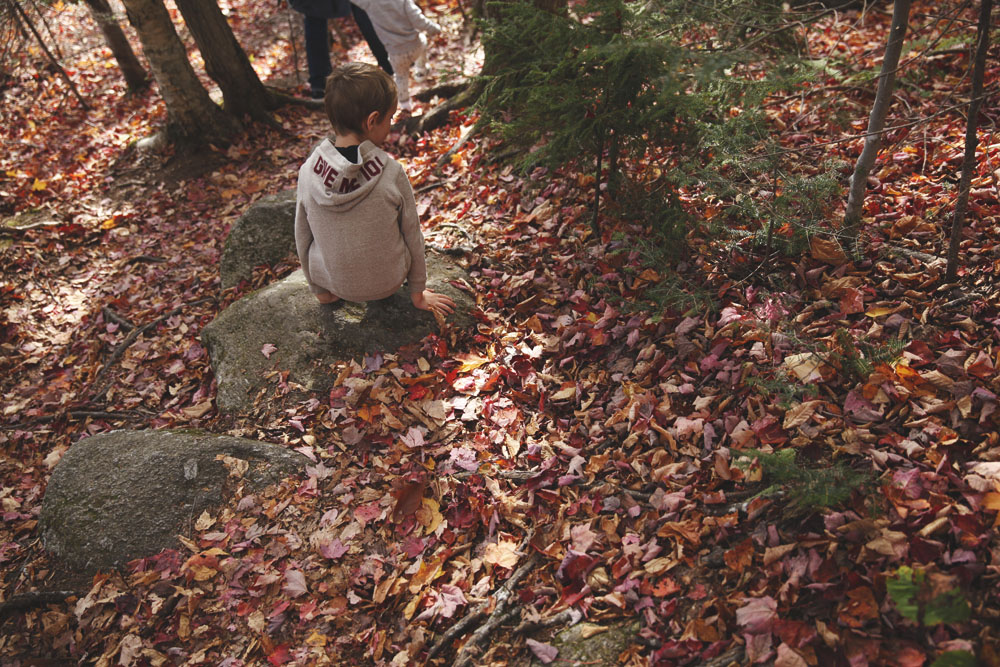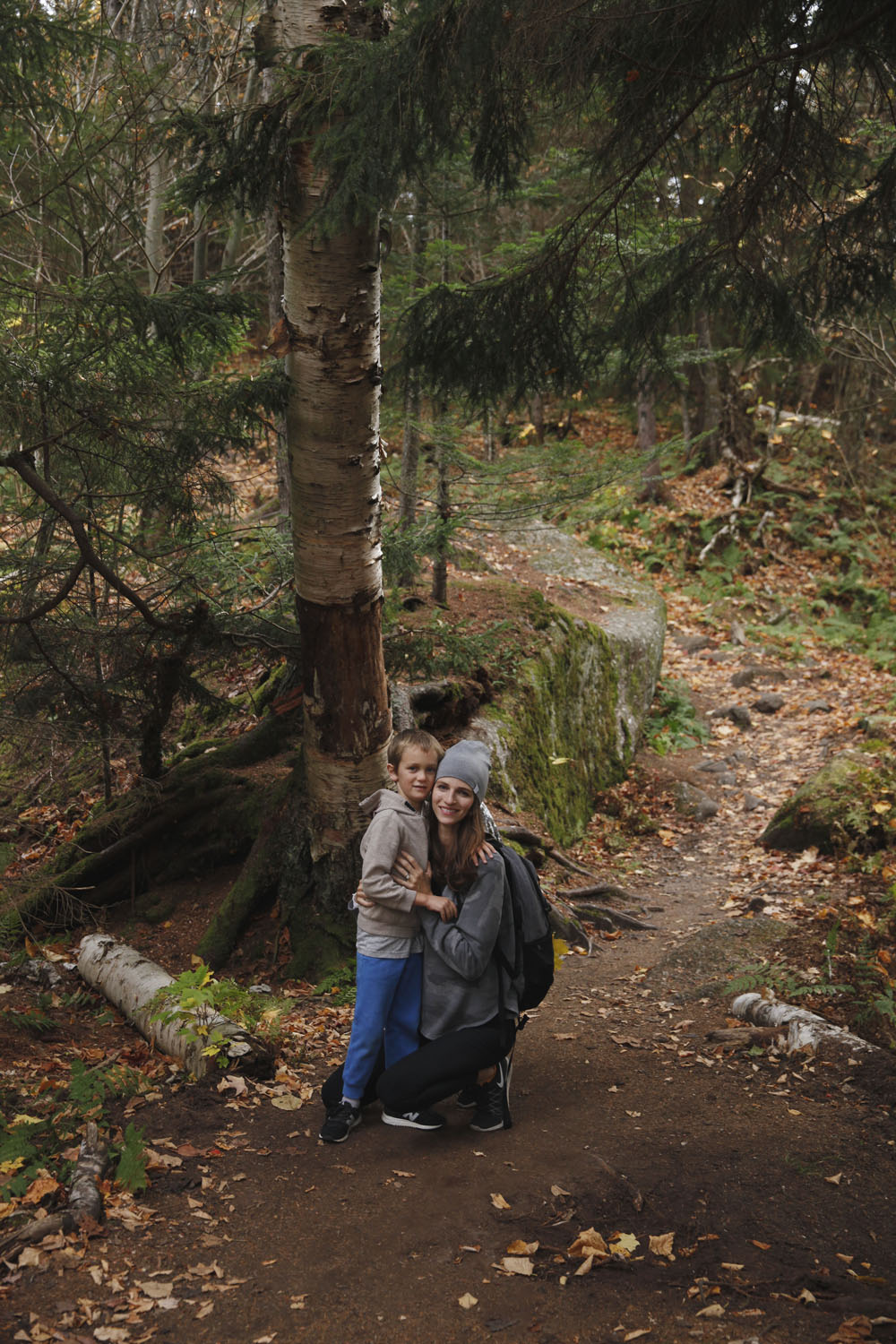 This boy is just the sweetest lately. Like the other day I was telling him how little he used to be and how he fit all scrunched up on my chest in a carrier and went everywhere with me and I swear he was looking at me like he actually felt my longing for him to be little again for a few adys. He's got the most sensitive heart, I tell you.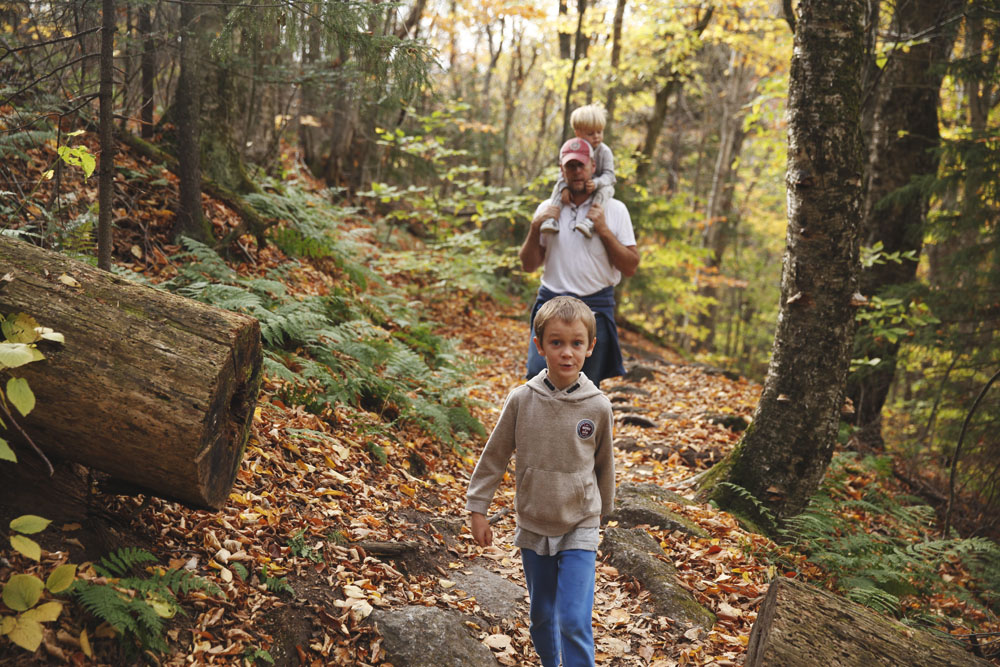 We chose Artist's Bluff in case that wasn't already obvious, and it was a totally doable hike for a young kid. Nothing too steep or uphill. Parker had no problem doing it in its entirety with a 15-minute apple break at the top.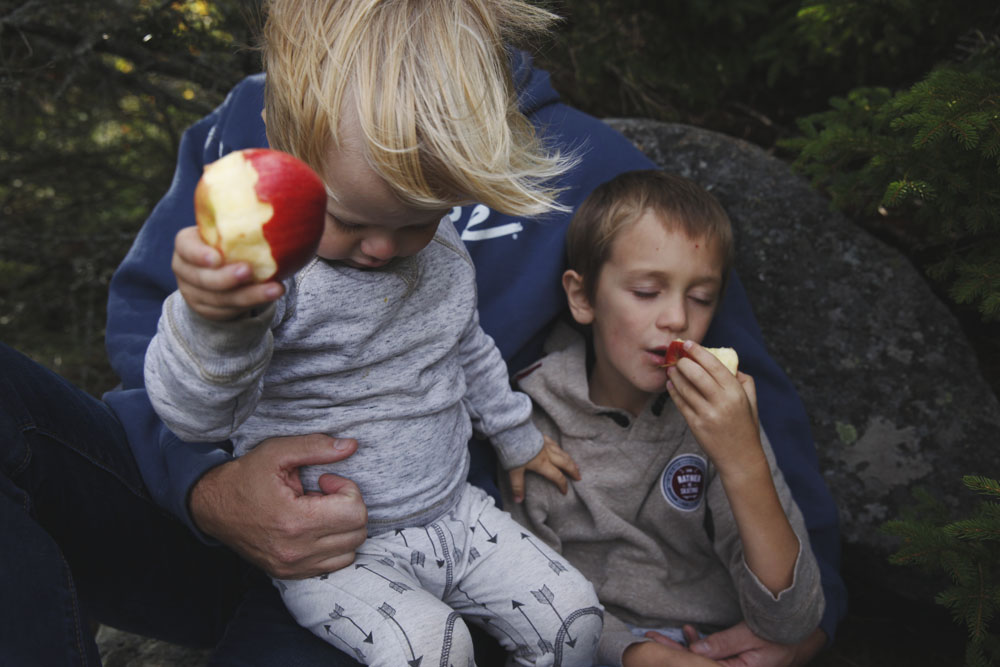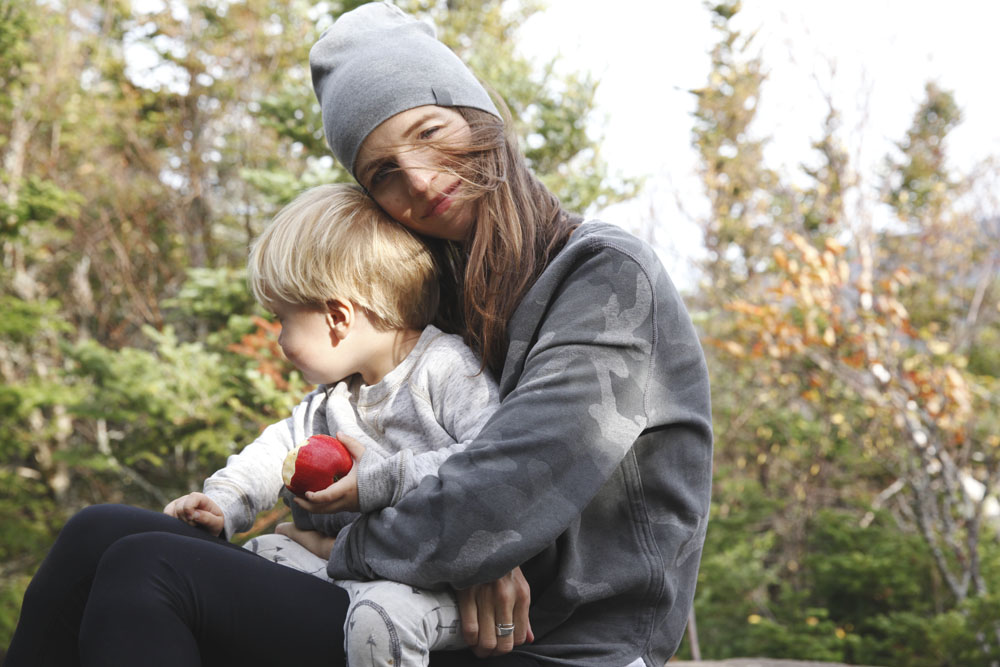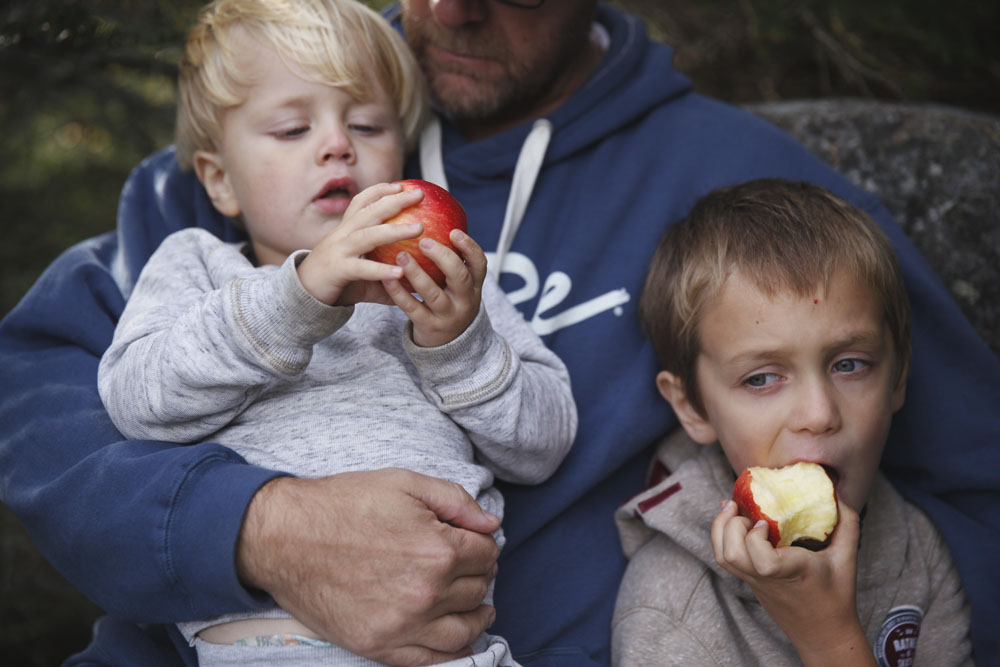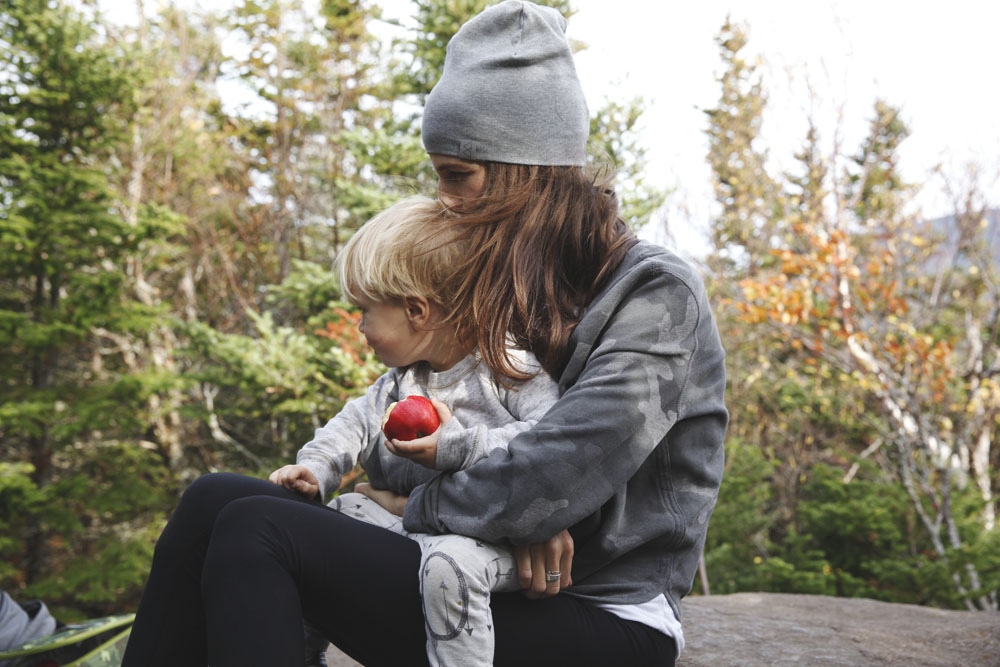 It was super windy at the top, so cuddles were also necessary.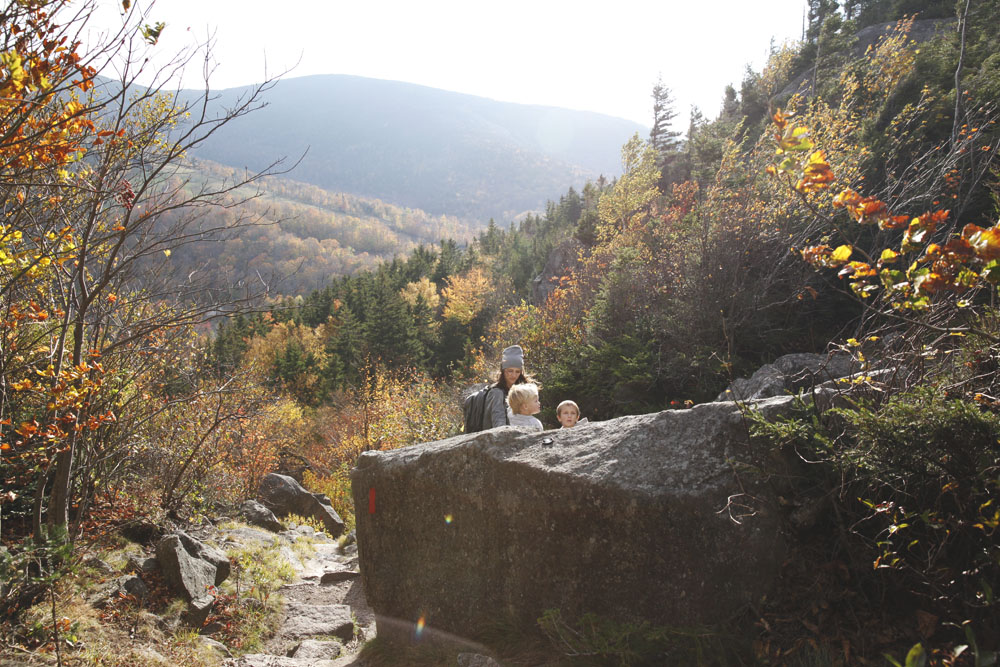 There were surprisingly few people on the mountain for a Sunday in October. We only passed a dozen or so. Always nice to give you the illusion that you're off the beaten path even if this hike was recommended to me by multiple readers!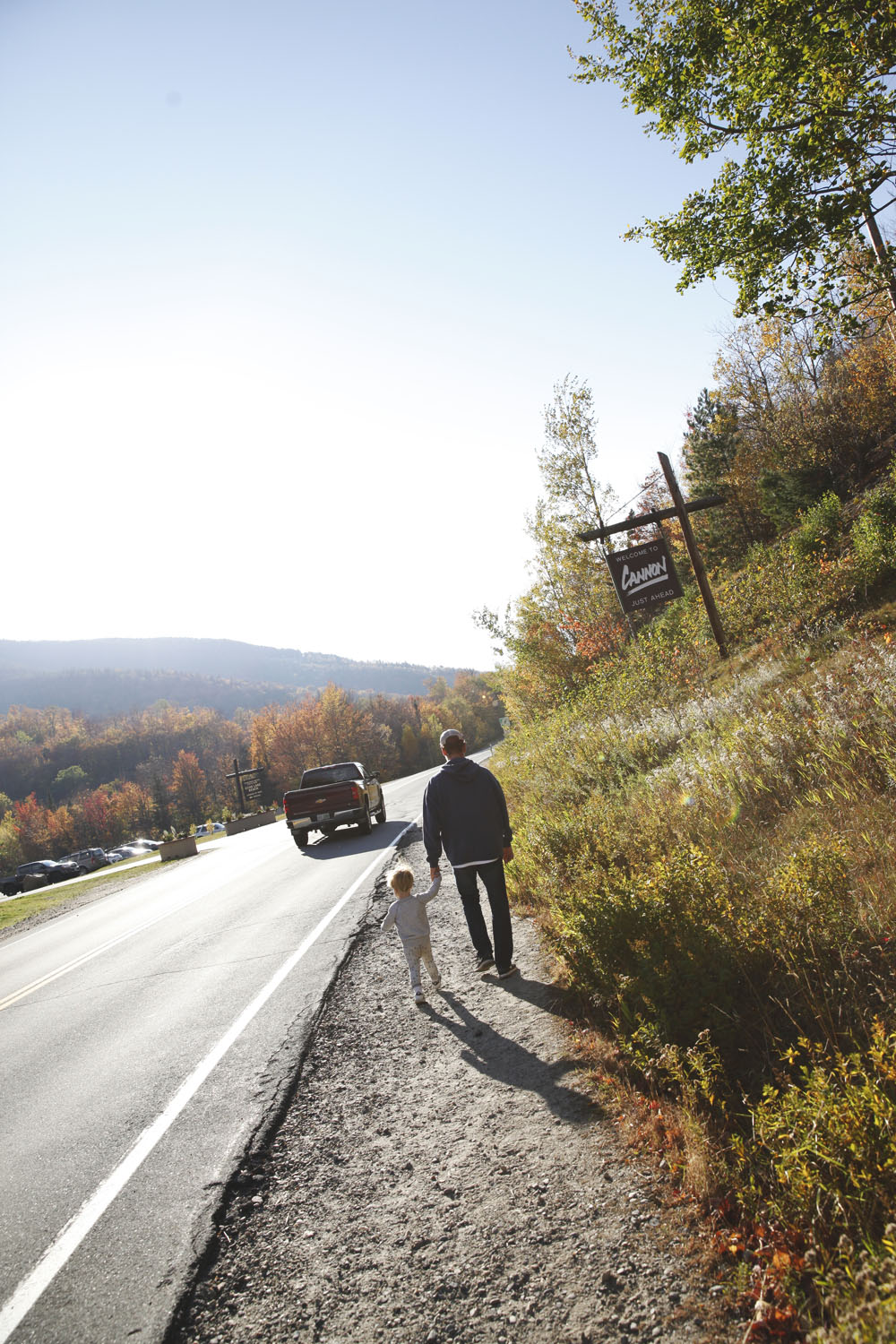 All told, we were in the car for a couple hours up, and a couple hours back. I had slept horribly the two nights before–like gone to bed at midnight and woke with monkey brain on overdrive at 5 am both mornings. So on the way home I put Game of Thrones on audiobook and then fell asleep 15 minutes in. It was sort of incredible. The boys were watching Ratatouille and my trusty driver (thank you, Steve) drove on!