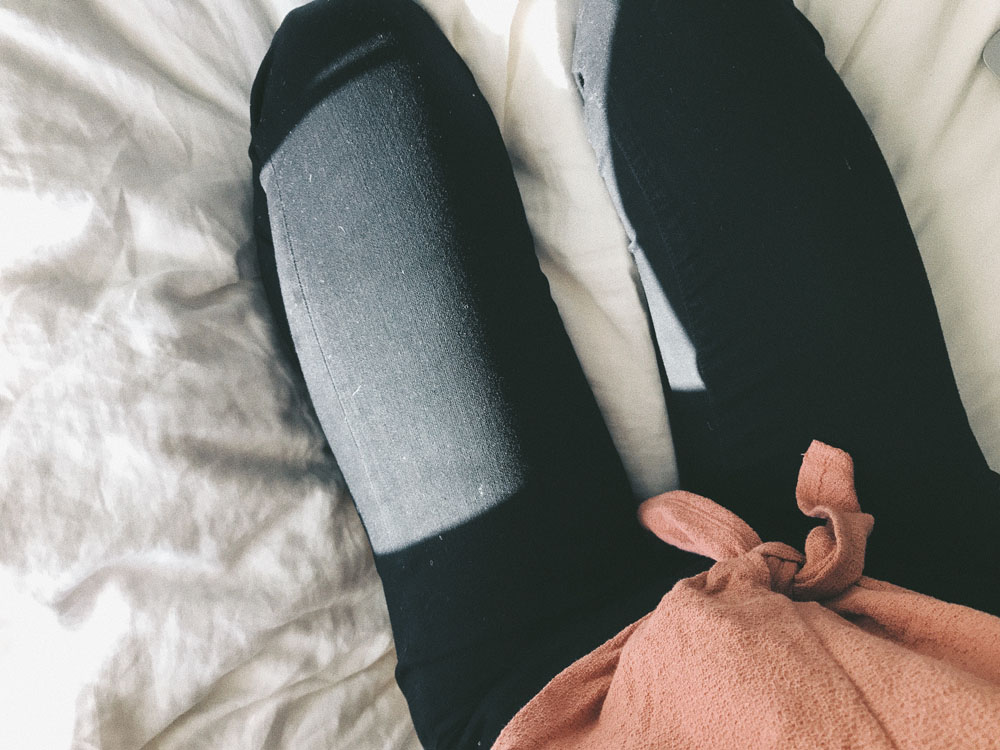 01. the other day i went to a barre class that was like therapy. i always love going, but i had a lot of heavy stuff on my mind at this one in particular and it felt so good to push myself, loud music going, and get a great workout in. truly! like a therapy session.
02. driving to the grocery store, florence and the machine's shake it out came on and i decided not to turn into the store (the song had just begun and i didn't want to be a crazy person in the parking lot jamming to florence by myself), so i turned it up crazy loud, and kept driving. i might've been crying a little bit too. (just a lot of shit going on for steve and i right now; we're totally fine, it's stuff outside of our control that feels heavy, and stressful, shitty, etc. etc. etc.) plus, her voice can get me even on the best of days.
03. parker and i have been getting in bed together at night and reading the lion, the witch, and the wardrobe together. i can't tell you how precious this time is to me and how much i need it as much as he does. anders sits there too, half listening, and flipping through his own books. anyway, i read this passage the other day and it filled me up. the context: the 4 kids have just arrived in narnia for the first time and they've met mr. beaver. he brings them in close and says, "they say aslan is on the move–perhaps has already landed." and now a very curious thing happened. none of the children knew who aslan was any more than you do; but the moment the beaver had spoken these words, everyone felt quite different. perhaps it has sometimes happened to you in a dream that someone says something which you don't understand but in the dream it feels as if it had some enormous meaning–either a terrifying one which turns the whole dream into a nightmare or else a lovely meaning too lovely to put into words, which makes the dream so beautiful that you remember it all your life and are always wishing you could get into that dream again. it was like that now. at the name of aslan each one of the children felt something jump in its inside. edmund felt a sensation of mysterious horror. peter felt suddenly brave and adventurous. susan felt as if some delicious smell or some delightful strain of music had just floated by her. and lucy got the feeling you have when you wake up in the morning and realize that it is the beginning of the holidays or the beginning of summer. 
04. changing gears from important(ish) to totally unimportant: these jeans. they have replaced my old favorite black jeans (which had huge holes in the knees such that i couldn't get from point a to point b without someone commenting on them!), and are maybe my favorite pair ever. if you like your black jeans to be really saturated, dark black, these are for you. slightly high rise, fit is amazing. just a bit of stretch, do not stretch out, and are dark black. (also wearing this shirt above)
05. this one pot chicken chow mein. i shared it once before, but when i really, really love a meal, i feel like it should be shared twice so you guys will be convinced to make it. i made it last night. it's very easy to make, is a one-pot meal, and all the ingredients aren't super perishable which i always like in case you go to the store on a monday and don't make it till friday. great flavor. we love it.