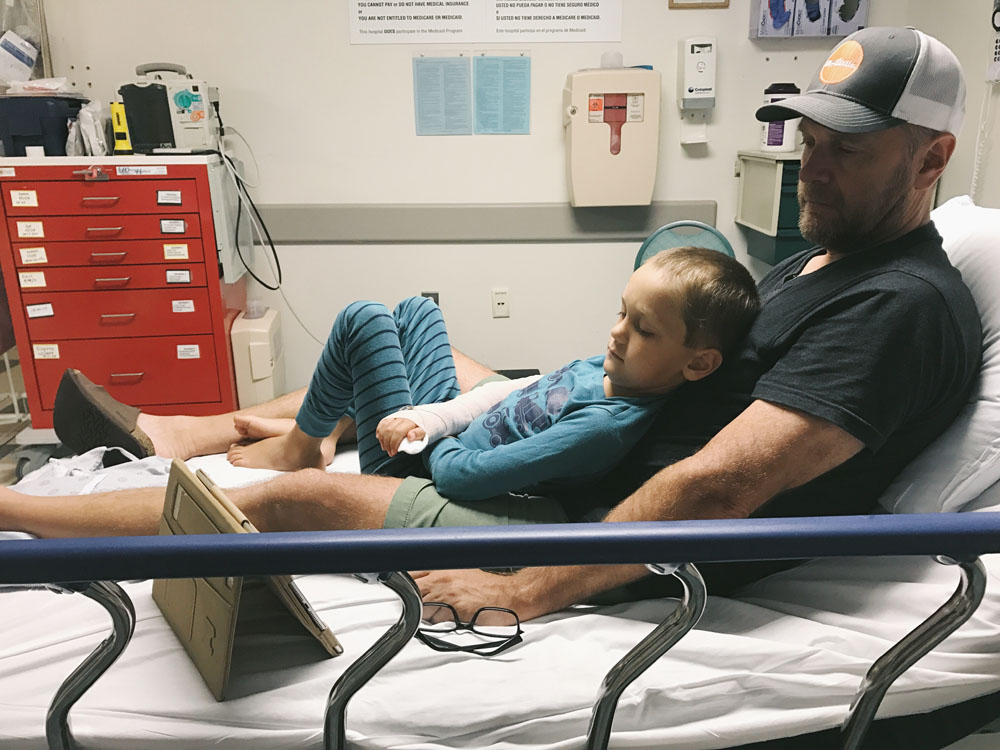 Well this is not the ideal way to end your summer vacation, but alas here we are. My poor buddy was running (overtired; I was moments away from putting him down for a nap.) away from Anders who wanted his toy. I was reading to Quinn and Nora (and simultaneously asking that he stop running!!). Instead of opening the baby gate, he climbed over it so Anders couldn't follow, and he caught himself funny when he fell. We didn't even know at first! He wasn't crying much. But looking at it, it was obvious. Broken bone. Man. We're thinking about wrapping him in a bubble now. He was so brave at the hospital when they had to set it and cast it (with anesthesia; and we couldn't be right by his side for all of that…hardest part!!). Send us all your well-wishes for enduring the last month of summer with a broken bone!!
And here's some weekend reading.
Love this easy top.
The cancer cards a survivor wish she'd received from family and friends.
My sister made these carnitas bowls the other night and they're delicious. Cilantro is my favorite.
These rings are SHOW STOPPERS. Truly.
Preach, Sandra.
Did you guys see my IG story on the Mom jean? It was so split down the middle. From, "NO GIRL NO. AGGRESSIVE CROTCH." to "YES, THEY'RE AMAZING. KEEP THEM." (Spoiler alert: I returned them. The search hasn't stopped though.) It was hilarious. I had a few of you tell me that these are the ultimate Mom jean. Any other reccs?
This is such a good side salad at a summer picnic.
Florence and the Machine sings to a girl in the hospital. This is beautiful.
Just got this top and loooove it.