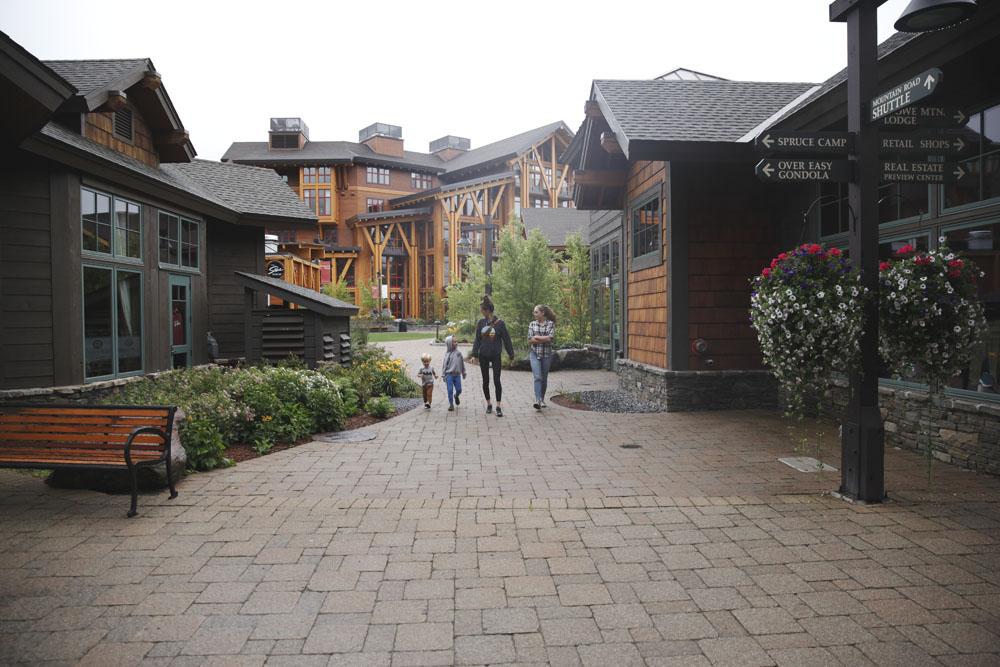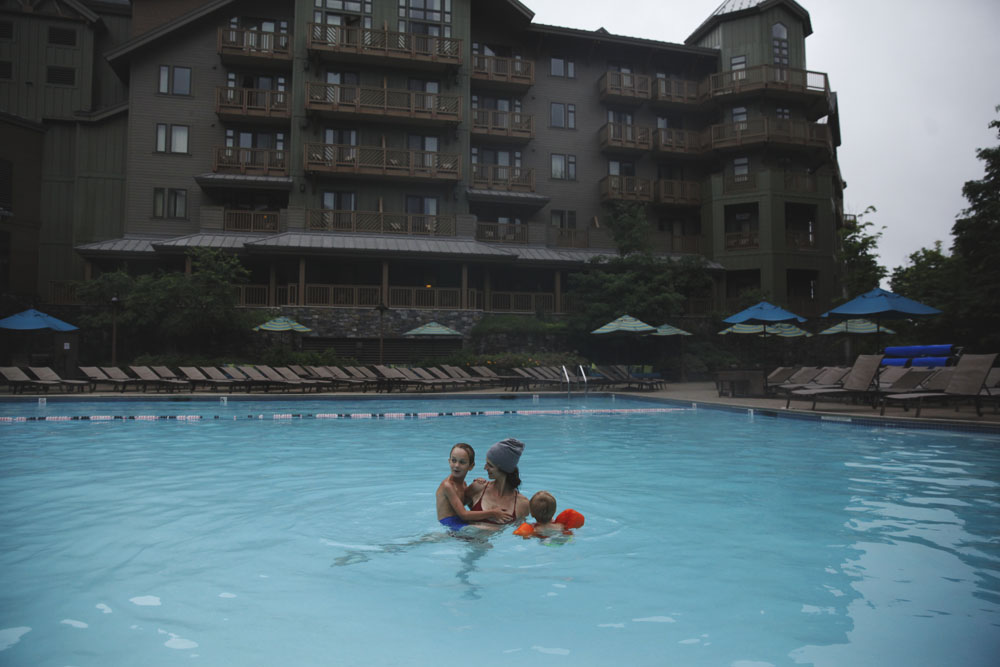 Oh, Stowe. You're such a green, peaceful oasis in the Northeast. I love your hills, your mountain views, your long, winding roads, your bubbly streams, and your nature-loving people. This is only my second time there and it's already so high on the list of places I want to return to again and again. It's serene. Have you been? No? Go!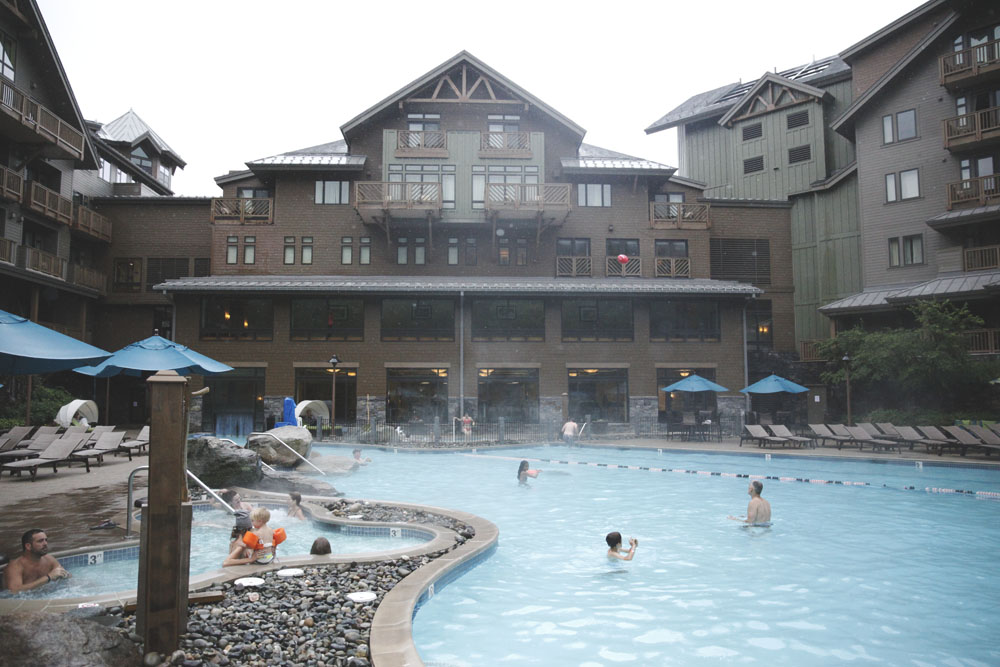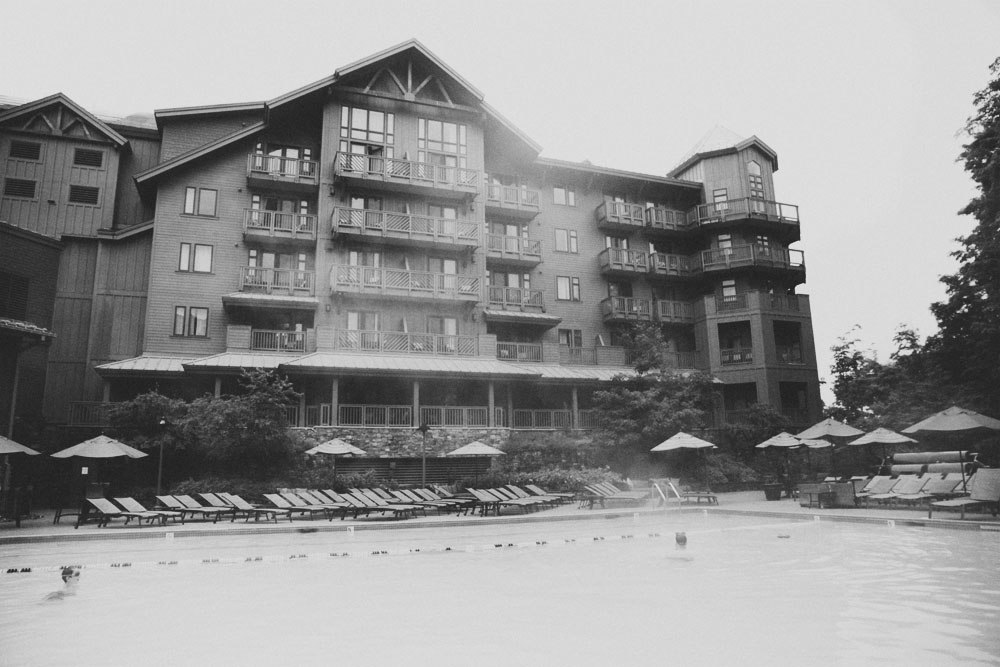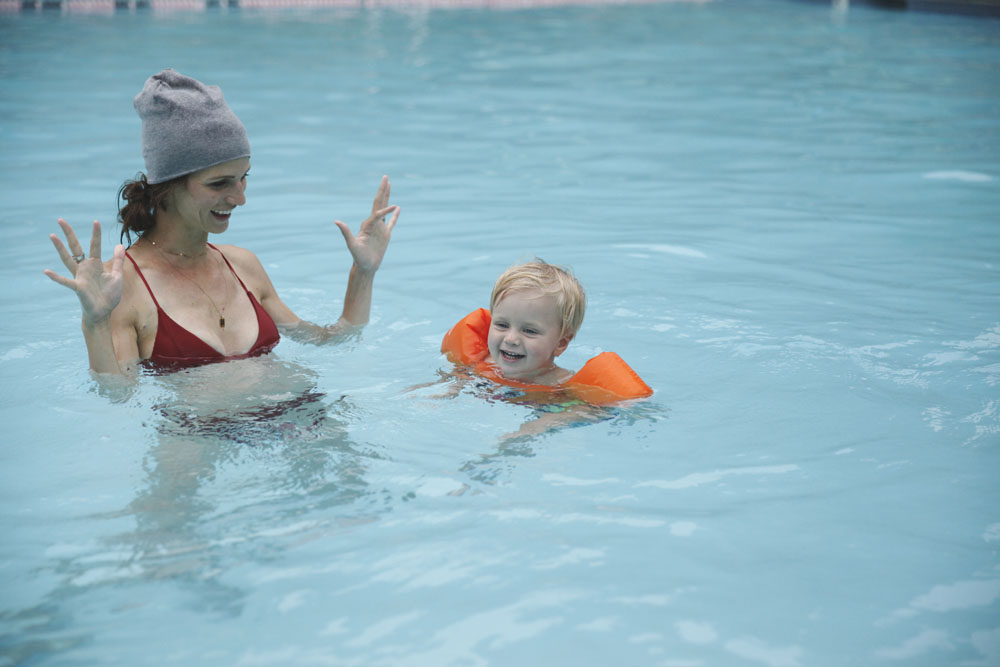 Last week we partnered with Stowe Mountain Lodge and I have so much to say about this amazing place. Stowe in and of itself is just spectacular. If you love the mountains, love being away from all that feels busy, Stowe is for you. Check out the local watering hole, streams, tubing, mountain hikes (Smuggler's Notch is right next door), or waterfalls and your day is pretty much made. Keep your agenda light. Stowe's vistas are enough to fill your time.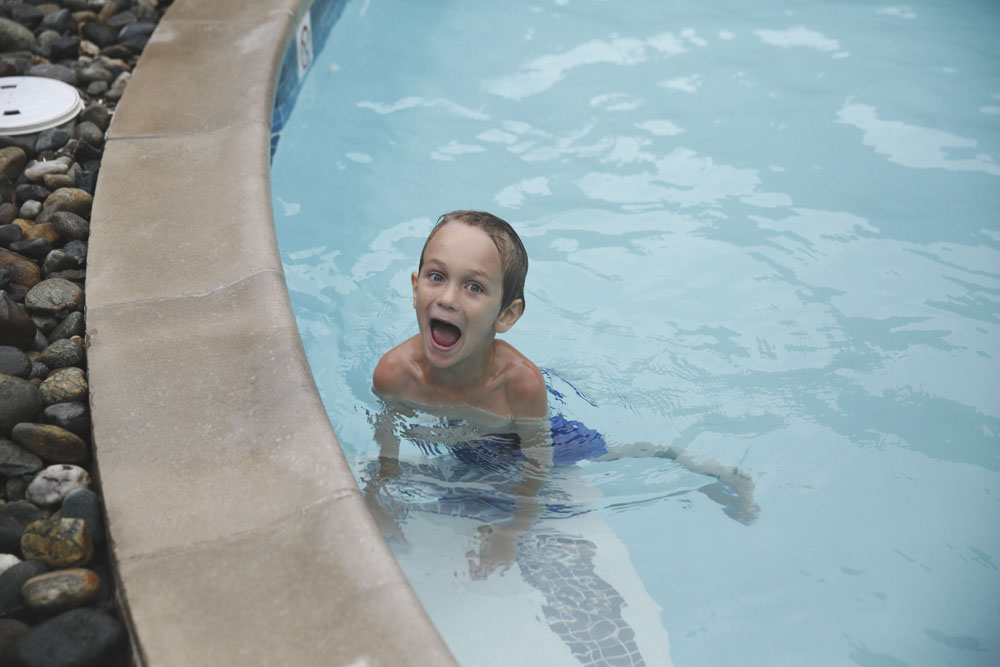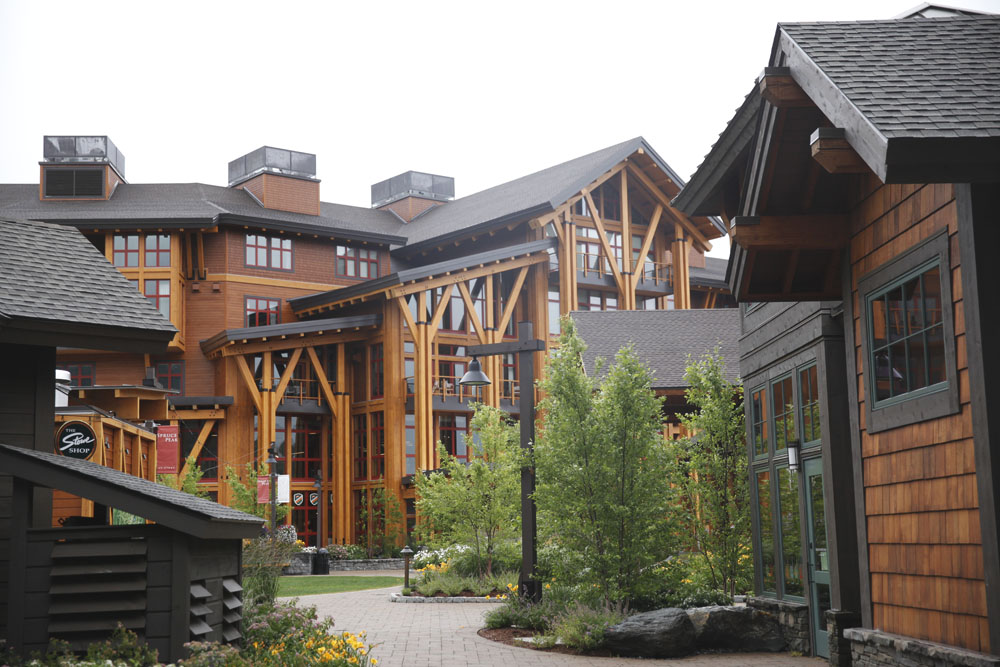 Stowe Mountain Lodge is the sort of place where you can park your car (or have the valet do it for you; it's a place where all your needs are more than met!), and not see it again until it's time for checkout. Either right on the Lodge's grounds, or very close by, you'll find restaurants and cafes, and an adventure center filled with options: rock-climbing, zip-lining, aerial courses, golf, stand-up paddle boarding, horseback riding, mountain biking, fishing, a swimming pool that's heated to 84 degrees year round (enter it from inside the Lodge during the winter!), hot tubs, and the most incredible spa ever (more on that later).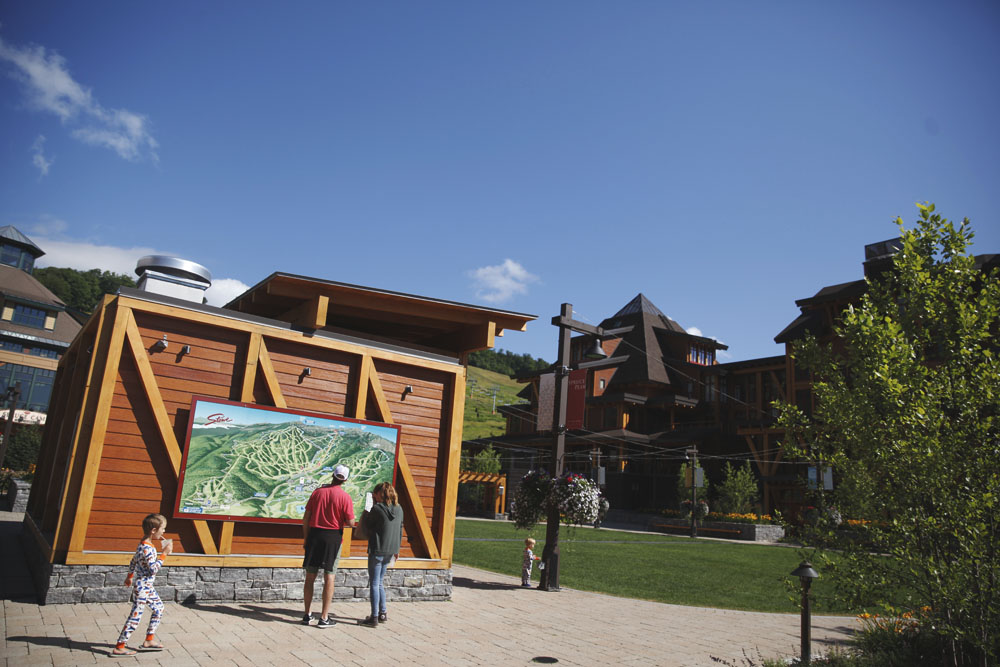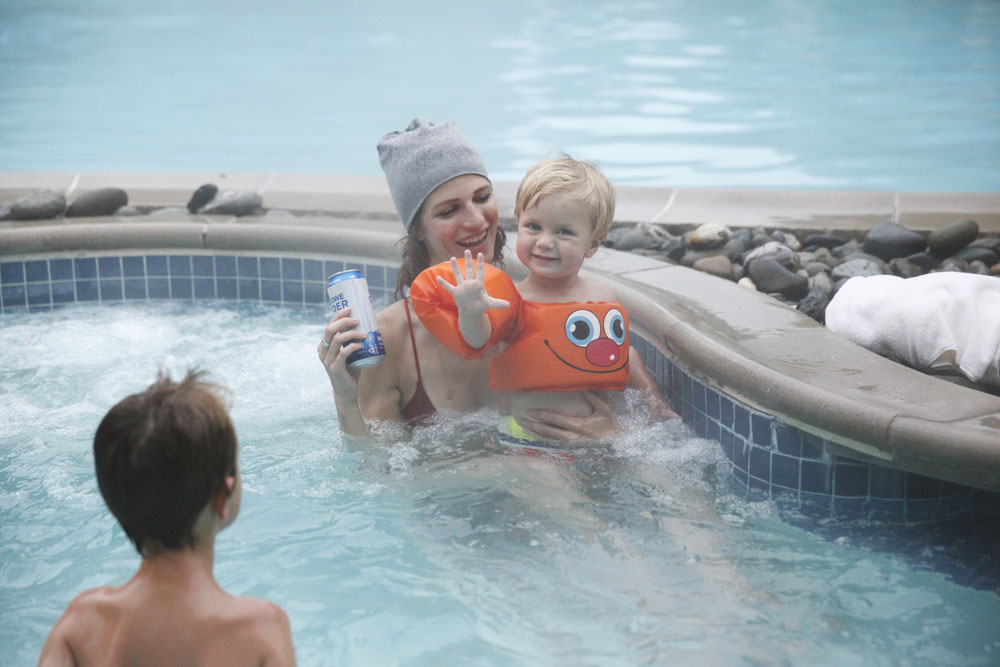 It was cold (low 60s, upper 50s!) when we arrived, and drizzly too. That didn't stop us from getting in the water. But it does explain my beanie, which doesn't make a whole lot of sense in a pool or hot tub, I know.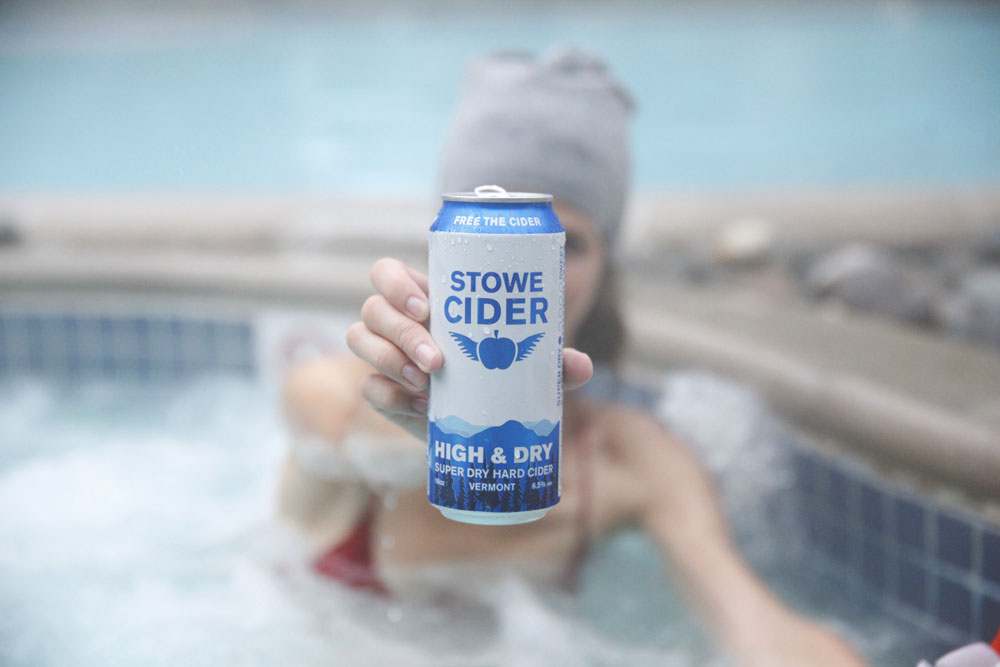 The local cider. Dangerously delicious.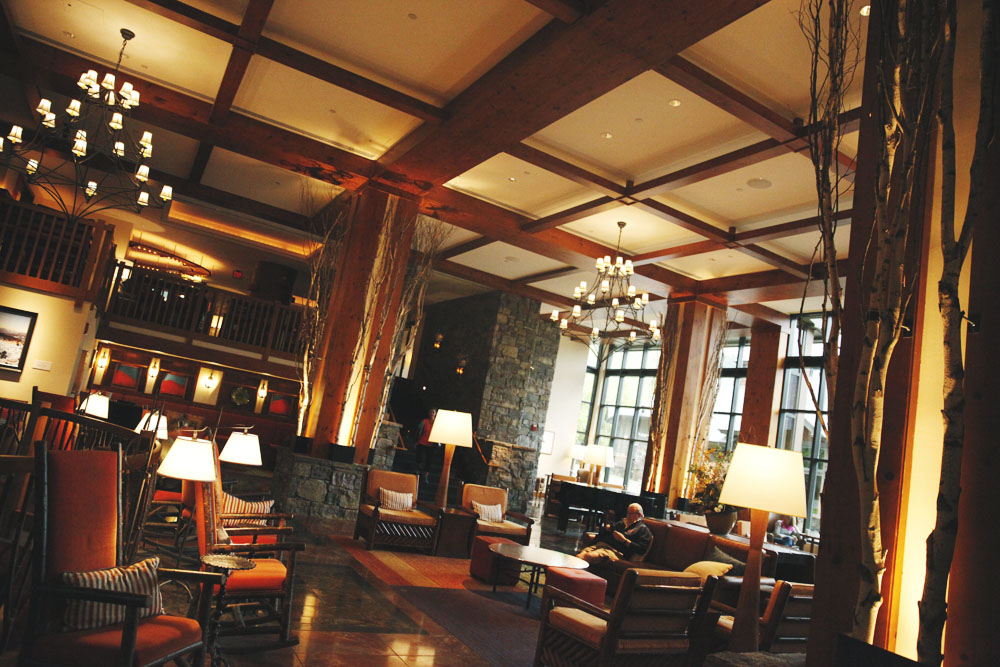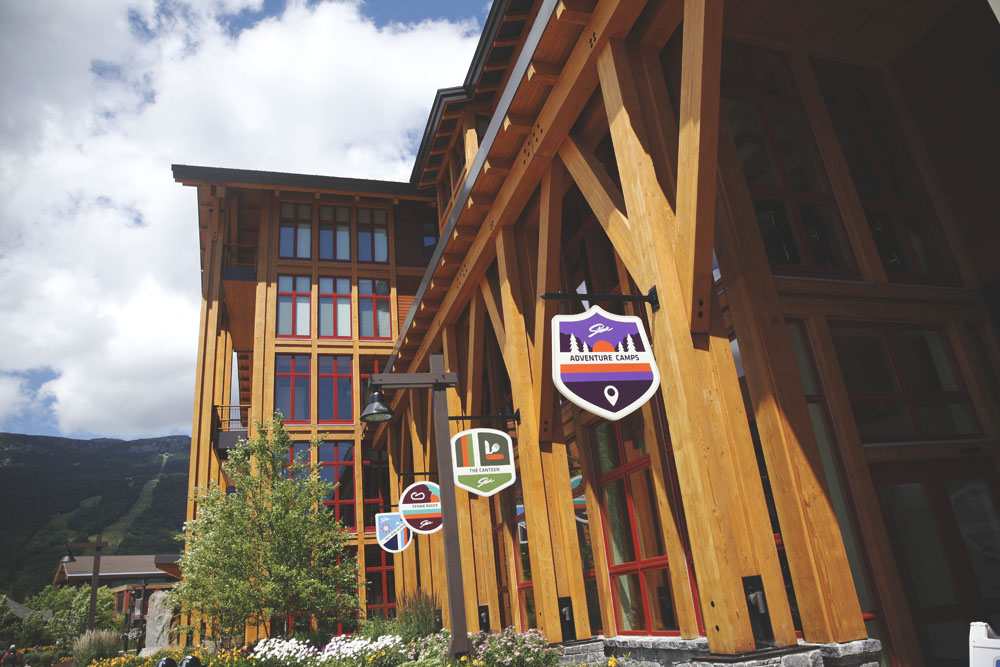 The adventure center! Also where you get outfitted for zip lining (and then you take the gondola up Mt. Mansfield, Vermont's tallest mountain at 4,393 ft above sea level, to begin the zip tour). Steve and Lindsey took the zip tour and loved it. It's long–the first section of it is nearly a mile–and Steve told me that they were told they would reach speeds upwards of 80 mph! Having done it, he was inclined to believe that report. It's also where you can check into Cubs childcare if you're planning an activity that needs to be kid-free. Or even a romantic dinner at Solstice.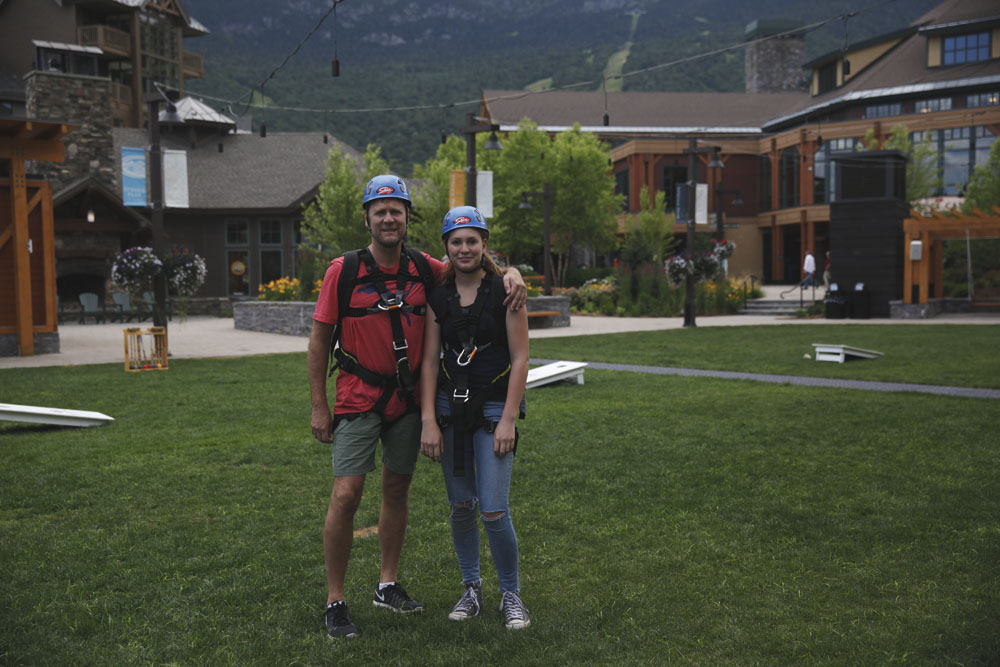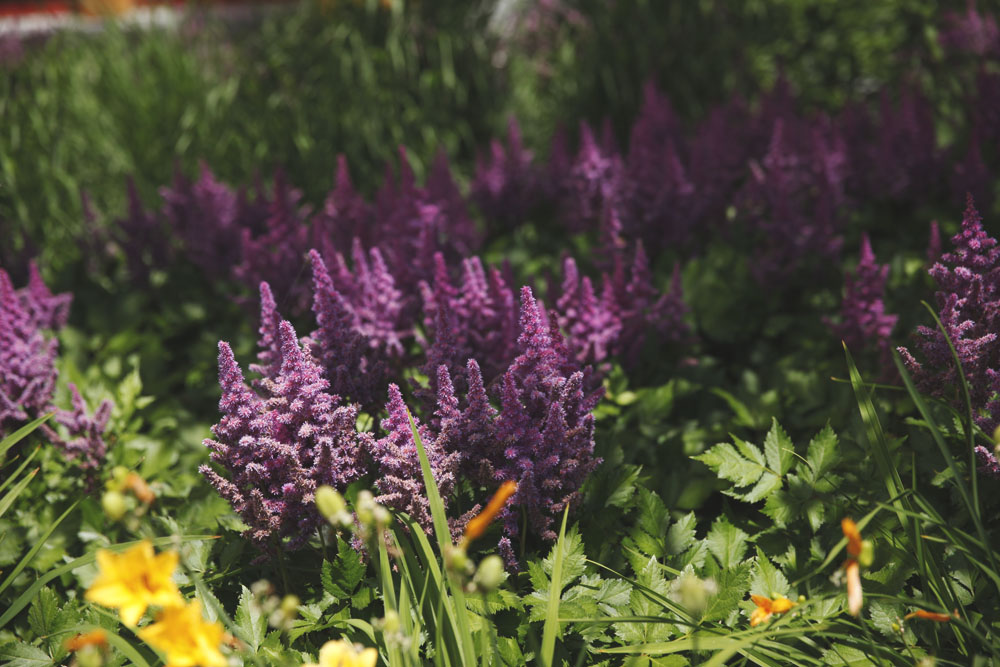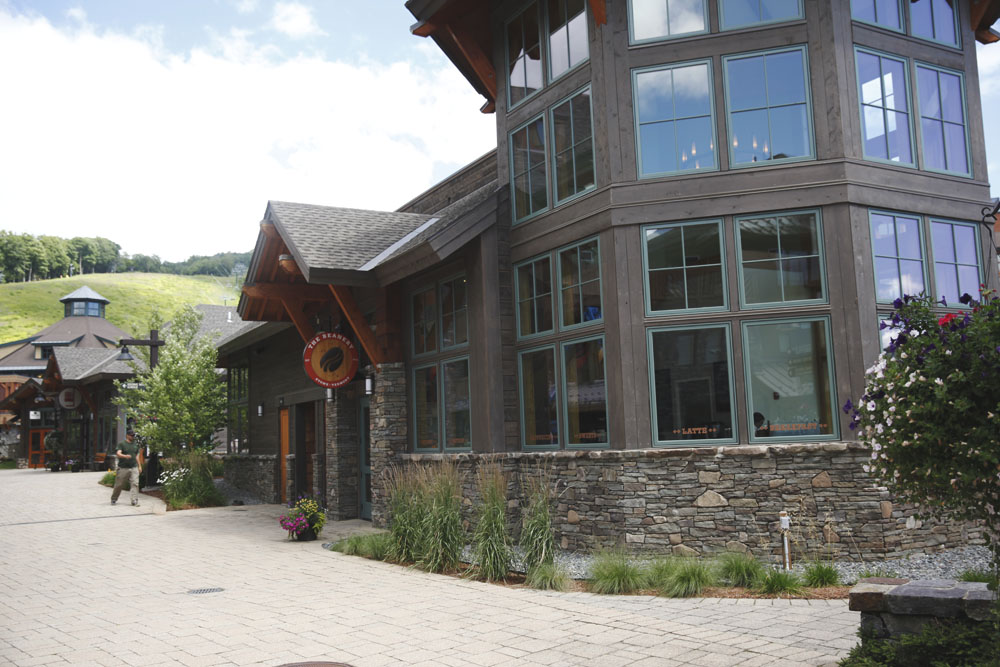 The Beanery!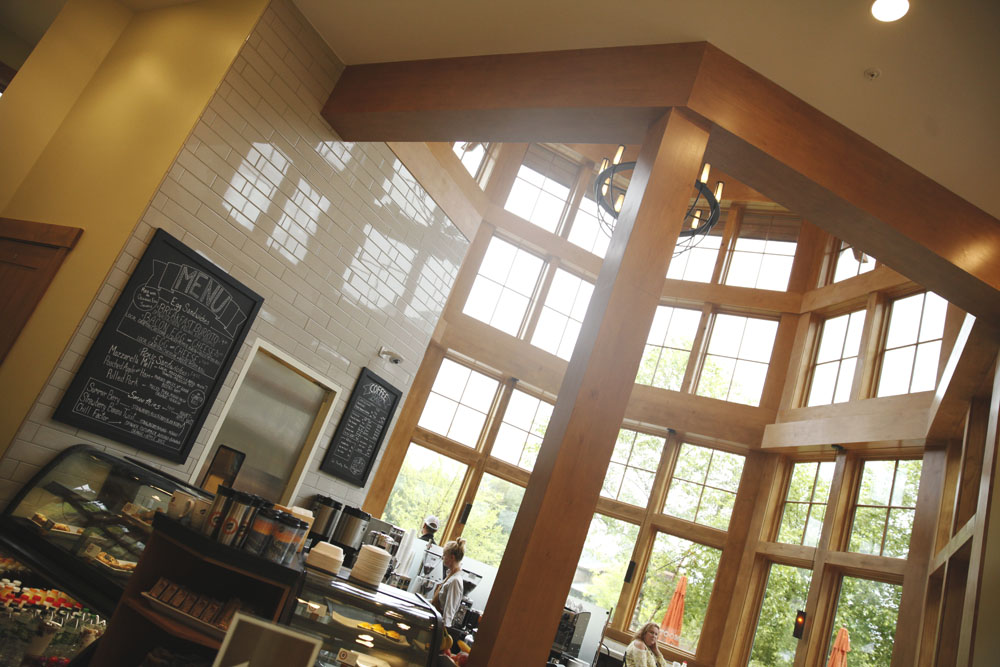 The Beanery is right on the lodge grounds (like, walk outside the lodge doors, take ten steps, and there it is). We enjoyed egg sandwiches, lattes and coffee, flaky scones, and delicious smoothies. Right outside are tables and a big green space for kids to run around. And no cars…oh how I love car free pedestrian spaces…such a Mom!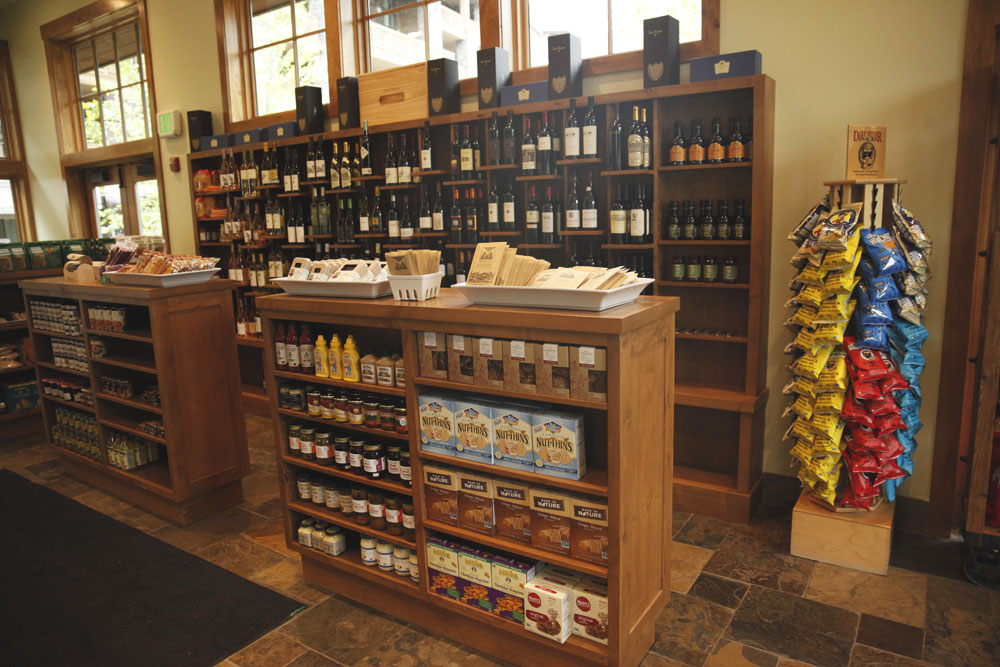 And this place (right on the grounds) to pick up all your provisions. They even had locally catered frozen casseroles to bring back to cook in your suite's kitchen. Cheese, crackers, salami, chips and salsa, frozen desserts–and mostly quality, organic brands too–it's Vermont after all. They're my kind of people. This is where I grabbed the Stowe cider. They even had Seventh Generation diapers. See what I mean? You really never have to leave the grounds.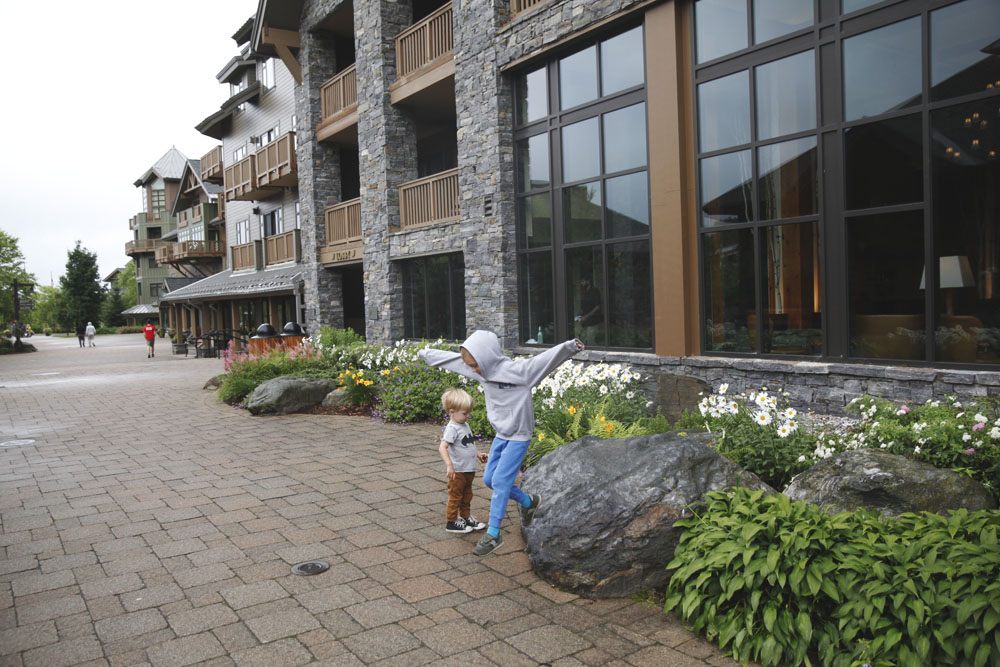 Cool, misty mountain mornings that call for sweats are my favorite.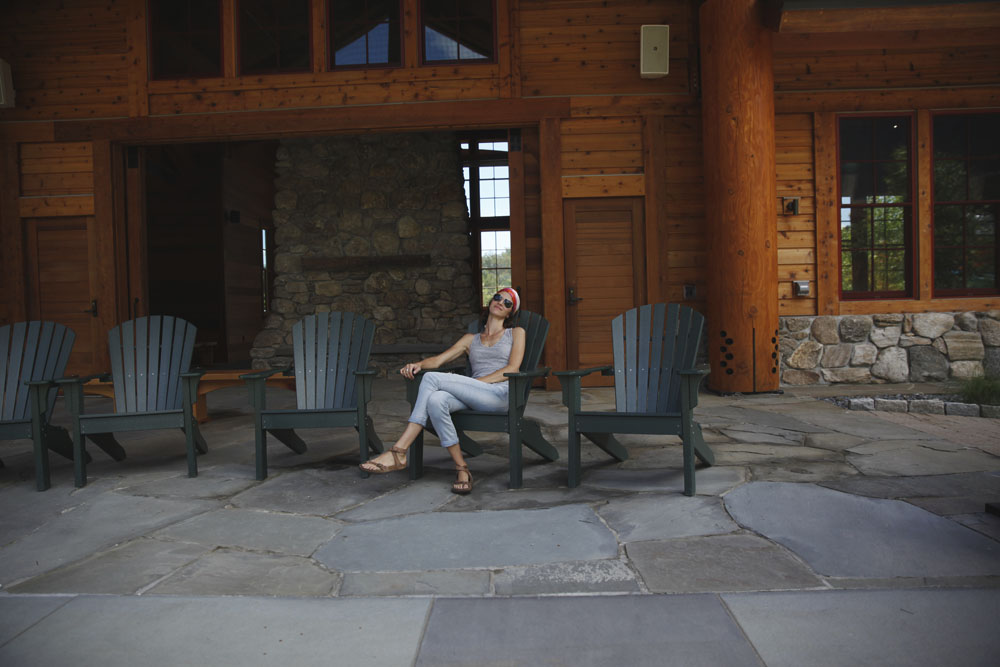 And outdoor fireplaces that are, no doubt, roaring in the wintertime. I bet this place is magic during ski season.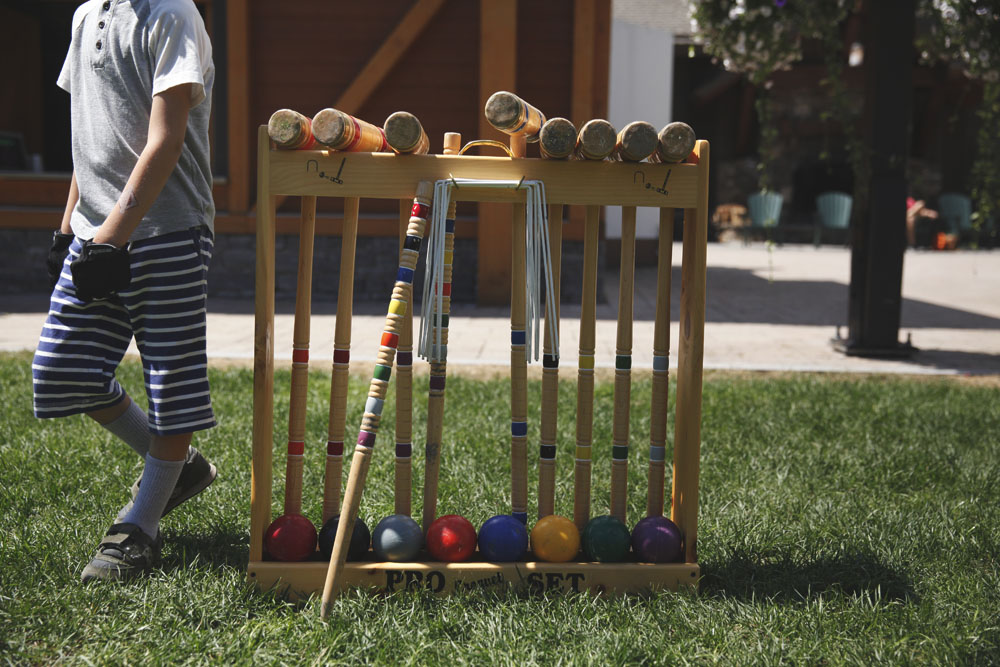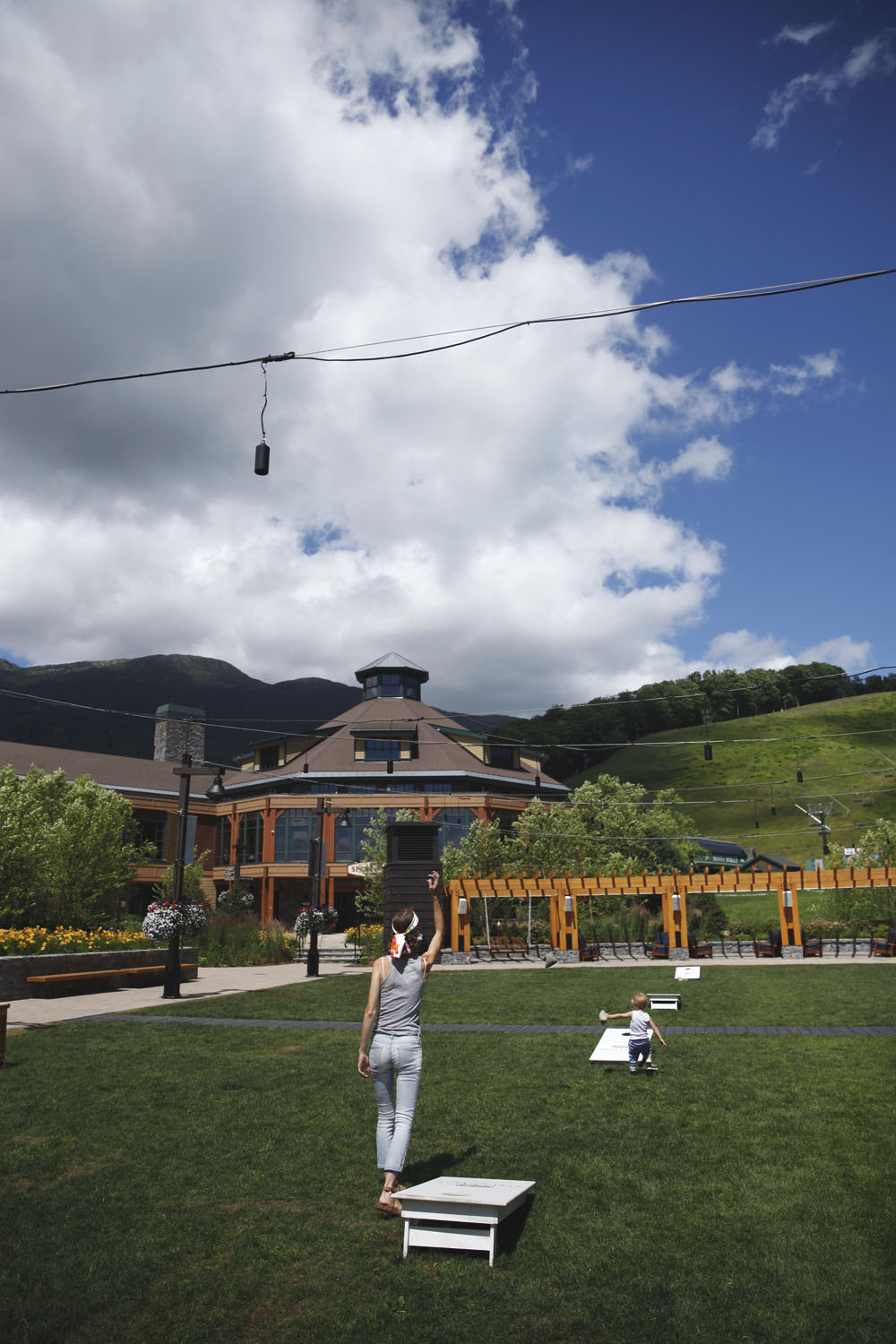 This whole grassy area is a skating rink come wintertime. They've just got it figured out. Such ambience! If I used the word hygge, I'd use it here.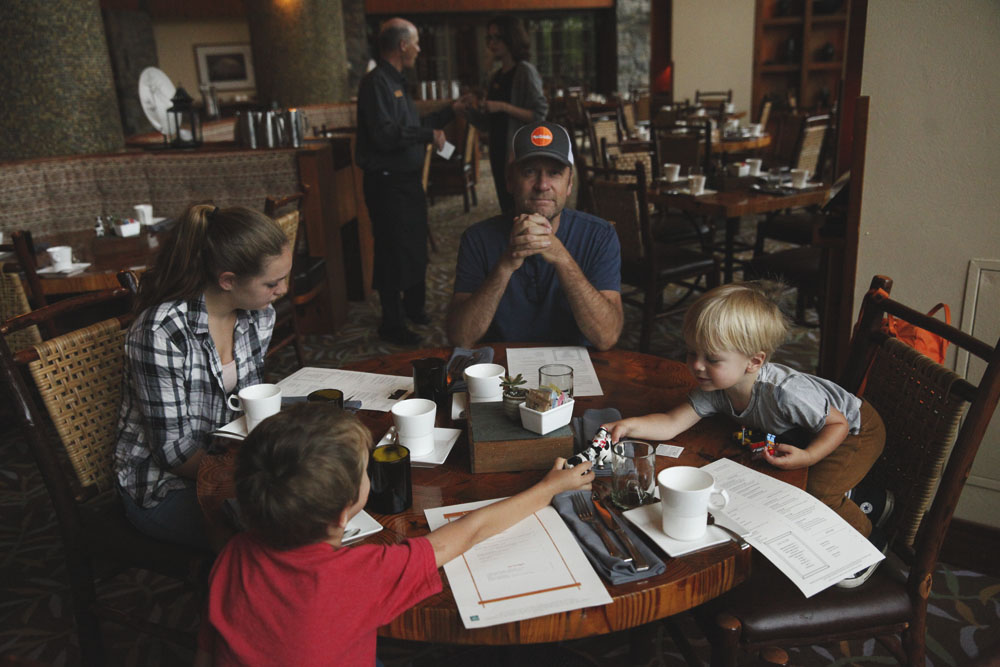 Breakfast at Solstice.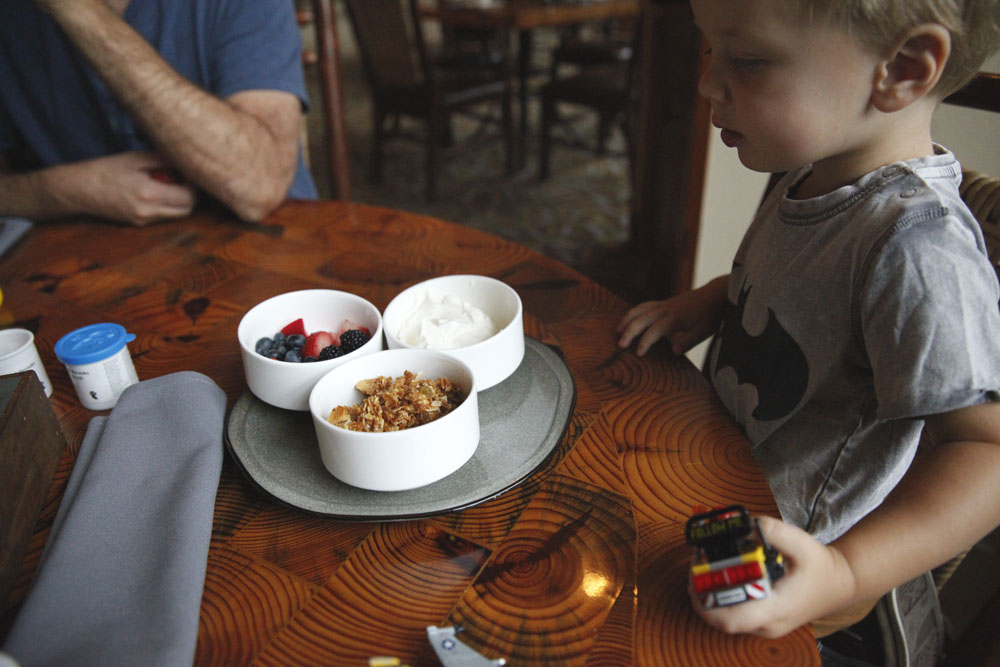 So many of the ingredients here are locally sourced. Not to mention the building materials itself. We were working on this partnership with the lovely Kelly at Stowe and she was telling us all about the thought that went into the place–the headboards in the rooms, the dining tables, etc.–all local materials. Love that.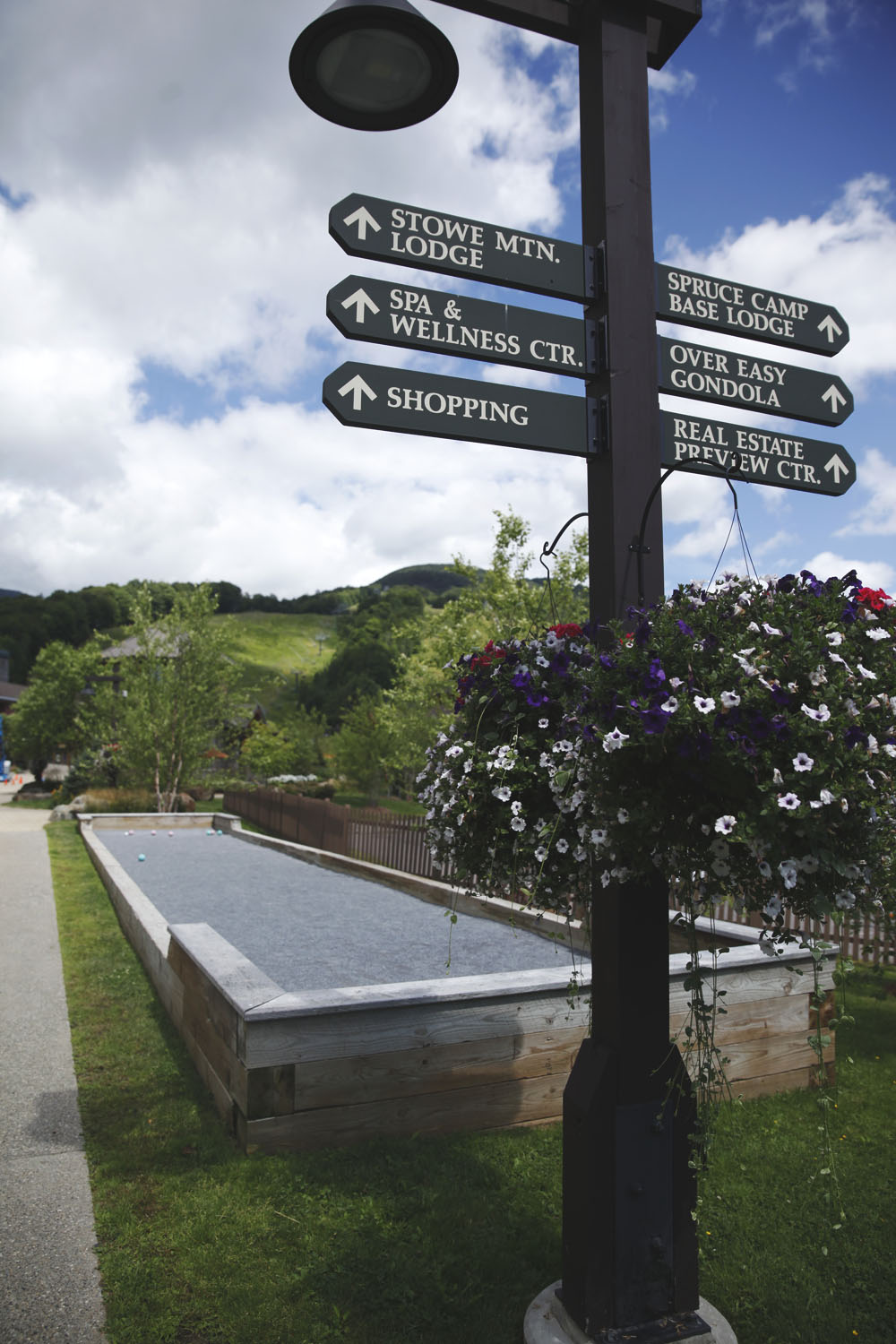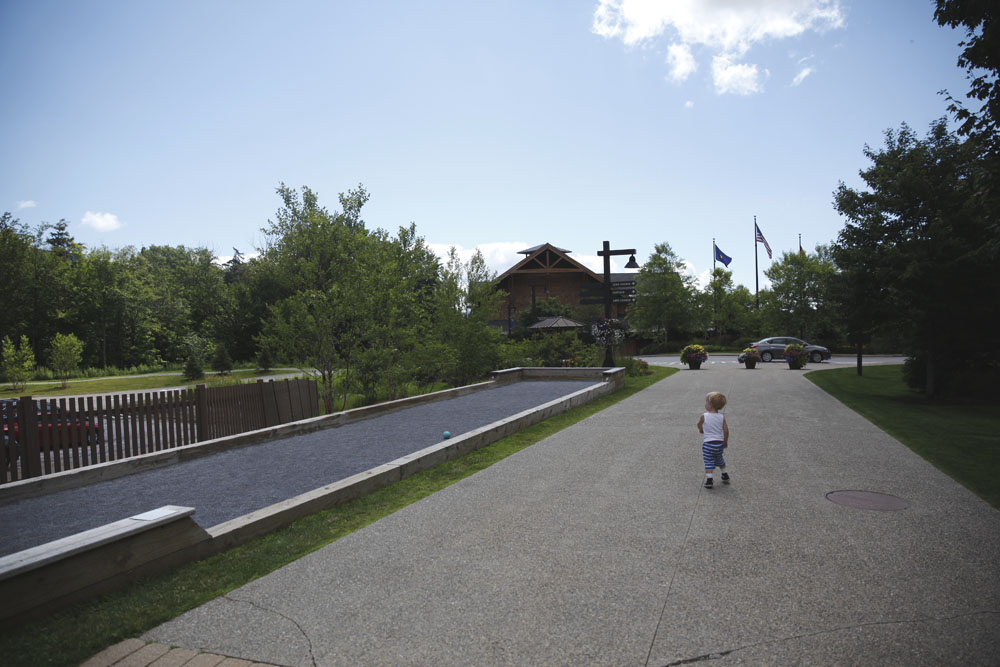 On the way to the playground. You have to go under a covered bridge to get there, of course, because Stowe is really capitalizing on the whole magic thing.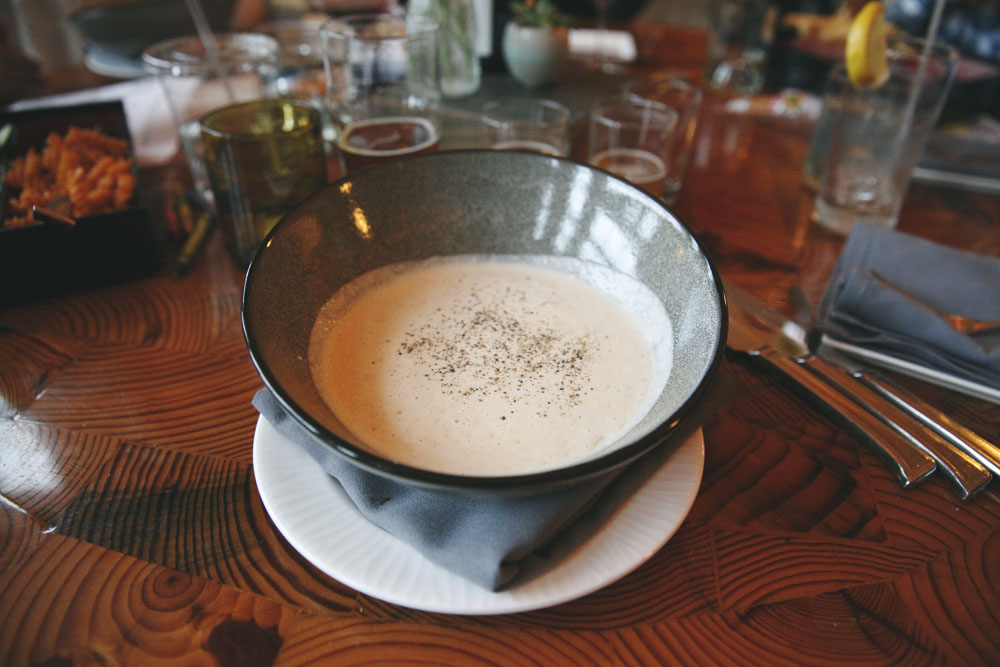 Alright this is bacon parmesan soup. Does anyone know how to make bacon parmesan soup?! It was so good I wanted to shove my whole face in the bowl. I'm going to be googling some copycat recipes. Solstice is a fantastic restaurant, and right there in the Lodge. I also got this delicious maple bourbon glazed salmon. And a bottle of pinot noir. Ah. It was a magical evening. Everyone loved their meals. We also got to know Kelly (who invited us out to Stowe) at dinner and she's awesome (and not just because she made this magical few days happen).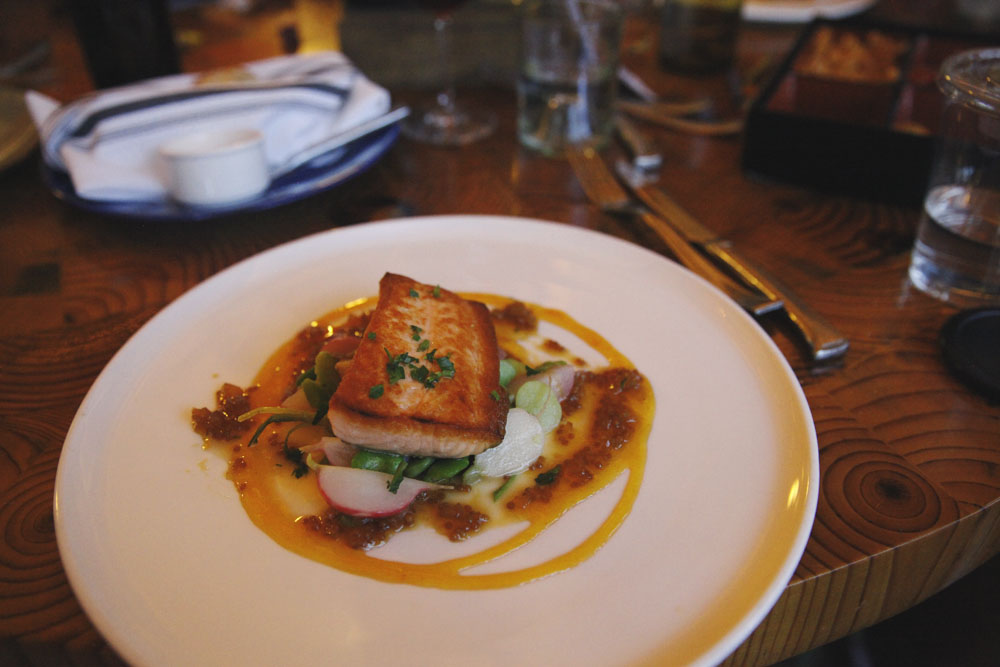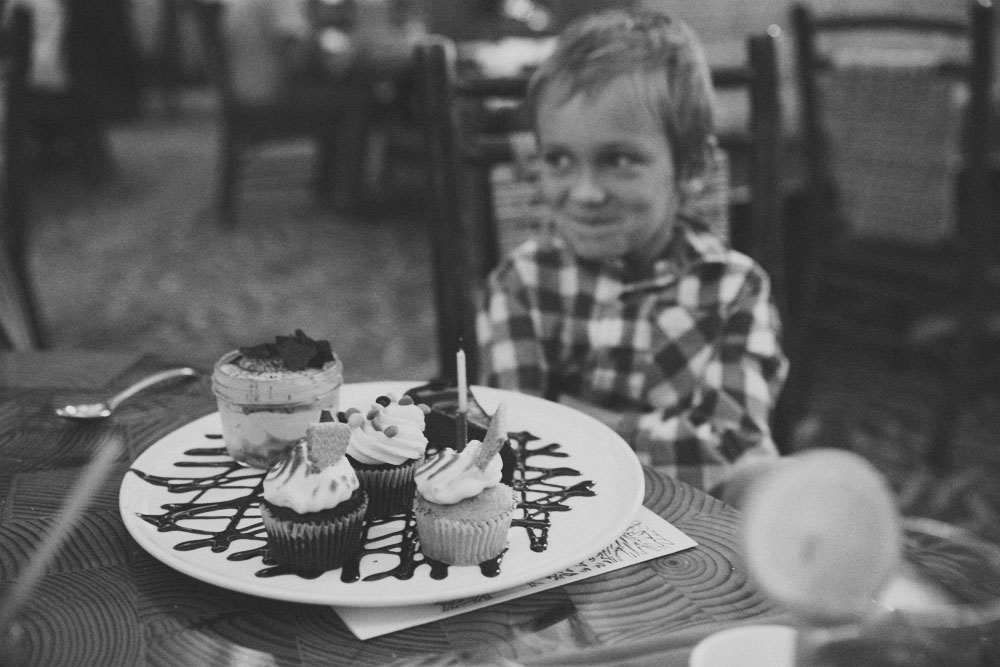 And would you look at this? Since Parker's birthday was the day before we went out there, Kelly arranged for this dessert platter to come to the table. Also, this is Parker's face when he's sung to. You see what I mean? He's not the center of attention type. Don't mistake that for him not loving this platter though. He tried quite a few bites of things–and so did we.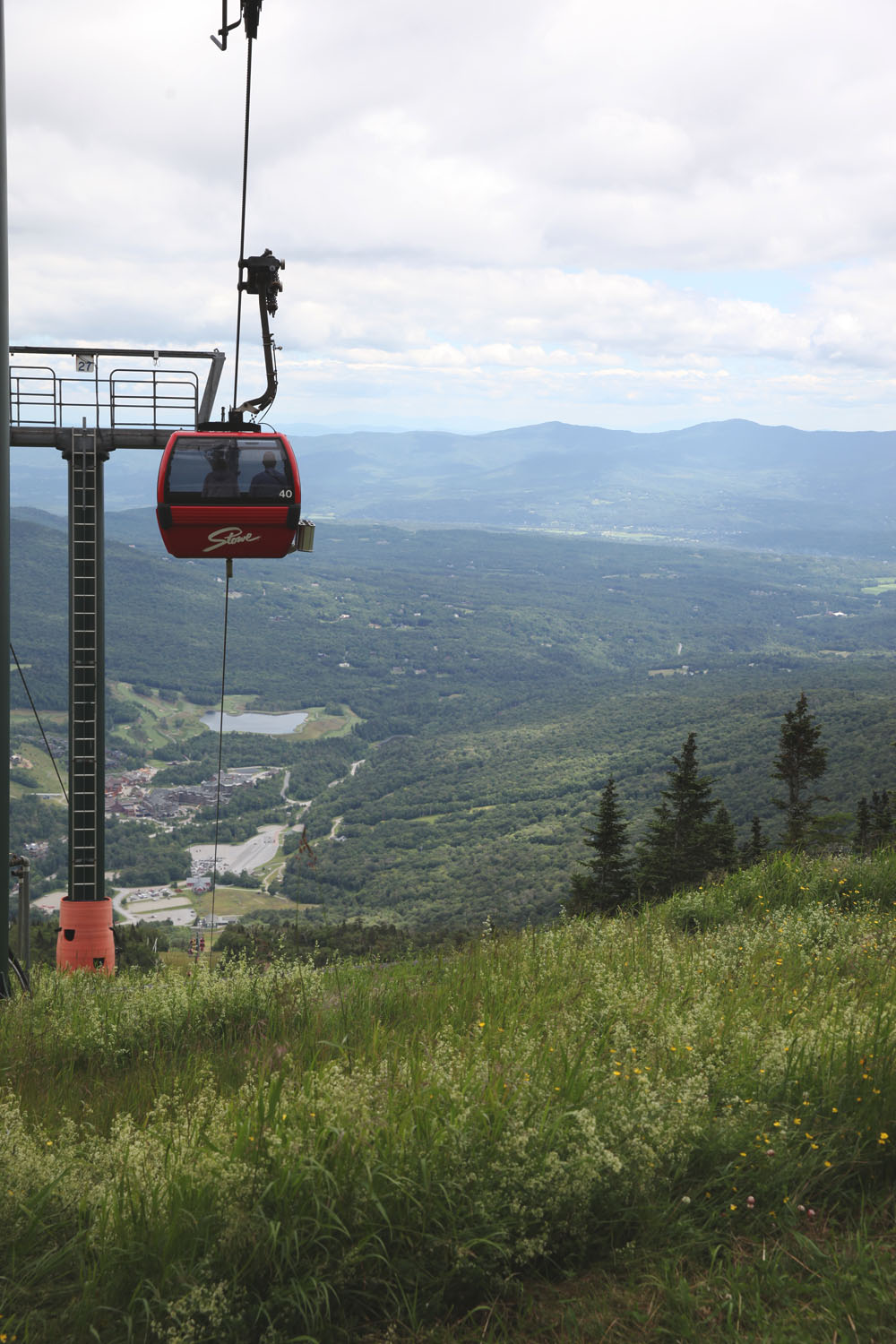 Gondola rides up Mt. Mansfield. My kids love traveling by gondola (who doesn't?). Nearly silent and conversation friendly, they whisk you away to soaring heights where beautiful views await.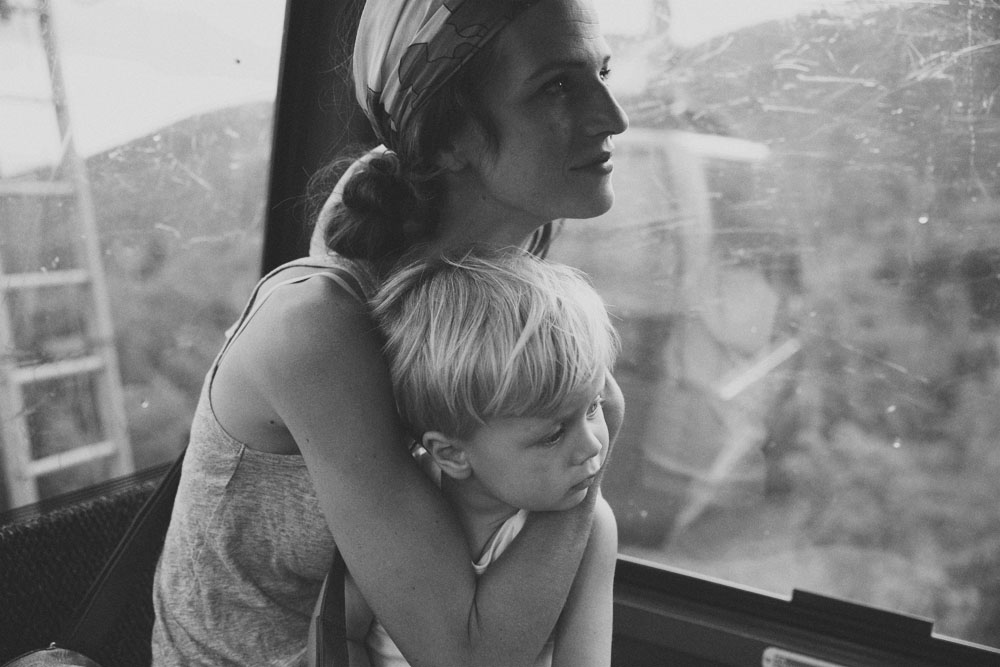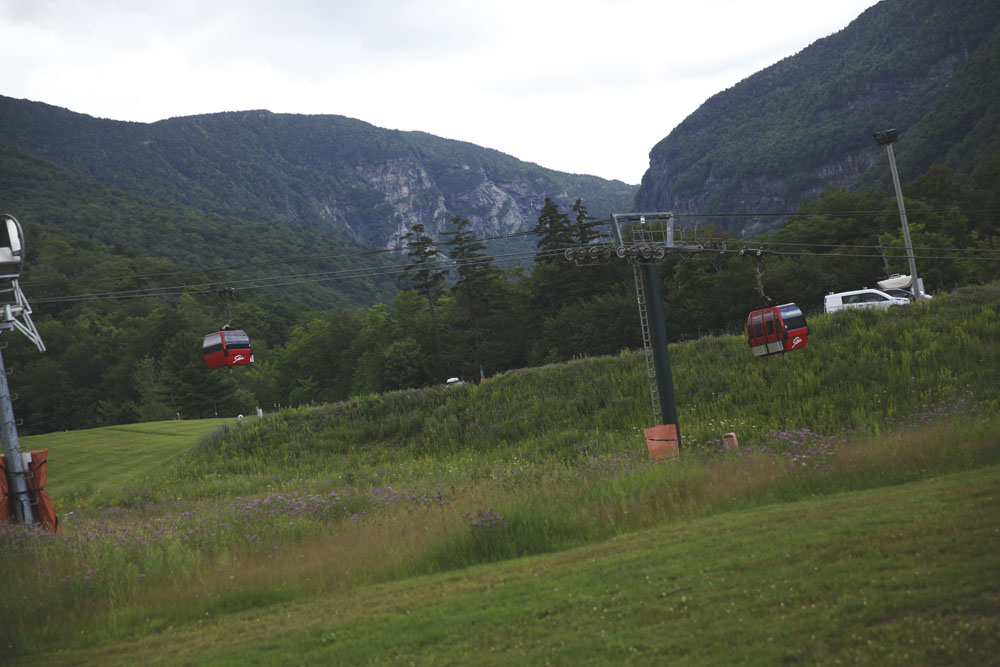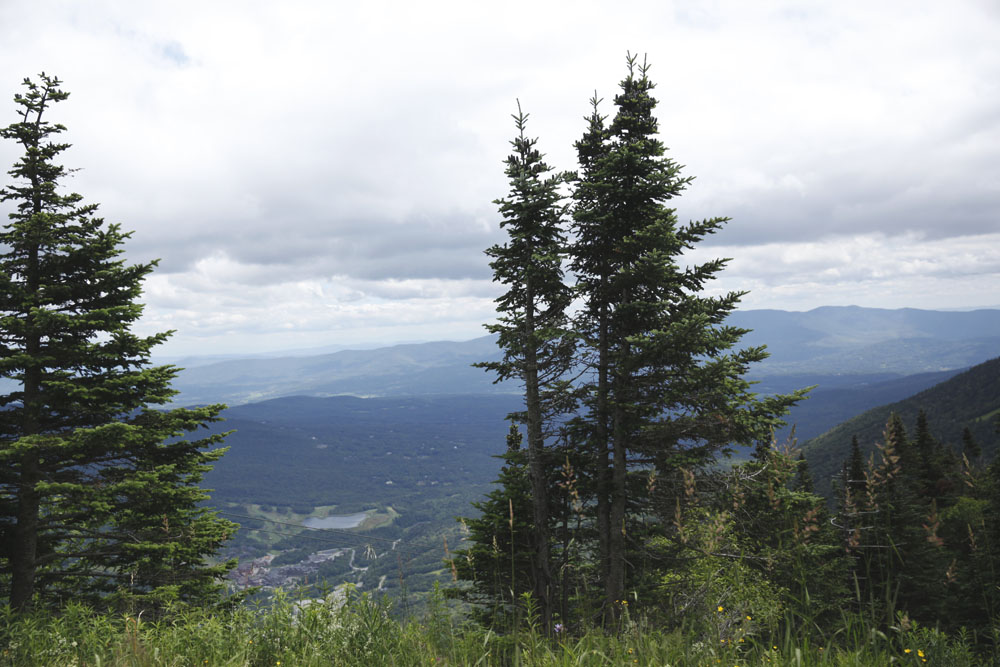 Stowe is Northeastern USA vacation at its best. Sit back and enjoy all that this mountain town has to offer. And there is so much. And with Stowe Mountain Lodge as the place to lay your head at the end of the day, well, it doesn't get much better than that. It's a smaller version of Vail Village in CO but only a 3 hour car-ride from Boston. Tomorrow, a bit more on the spa at the Lodge and a stunning nearby hike. Still, only scratching the surface. If you go, you'll return home like we did with a whole lot of relaxation running through your veins.
This post is in collaboration with Stowe Mountain Lodge. Thank you for reading!