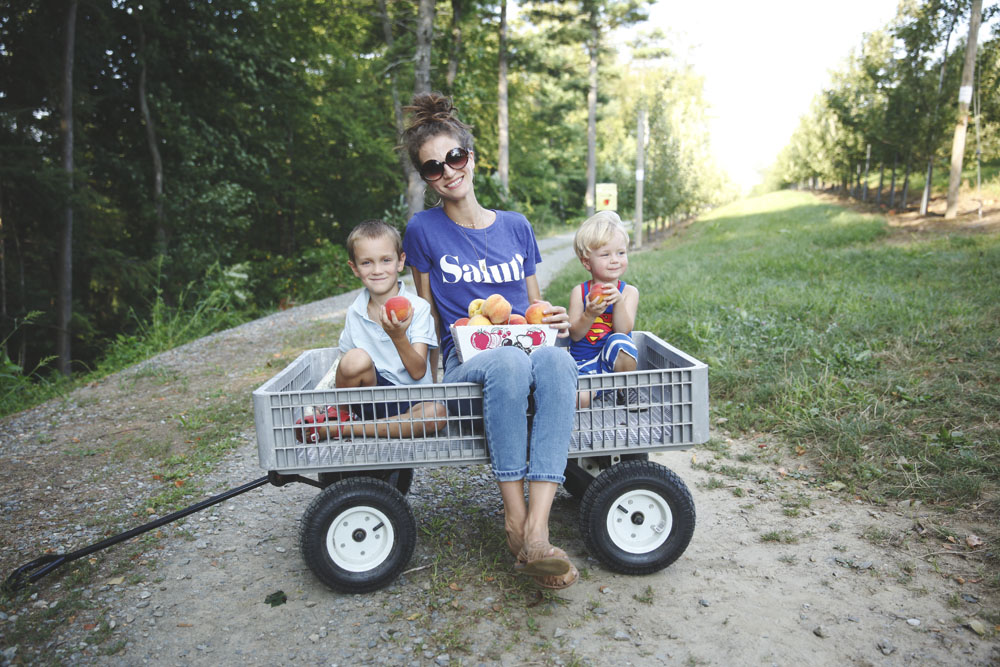 A new fruit, a new month, another visit to our favorite farm. My first (ever) for peaches. This time a little less satisfying then the slow, tedious blueberry bucket filling or strawberry basket. Peaches are picked quickly. That peck I'm holding took no more than ten minutes, and there's no eating as you go. They're just not ripe. But when they're ready, I daresay they beat all the other summer fruit. A good peach! Juice dripping down your wrist heading straight for your elbow? You must agree.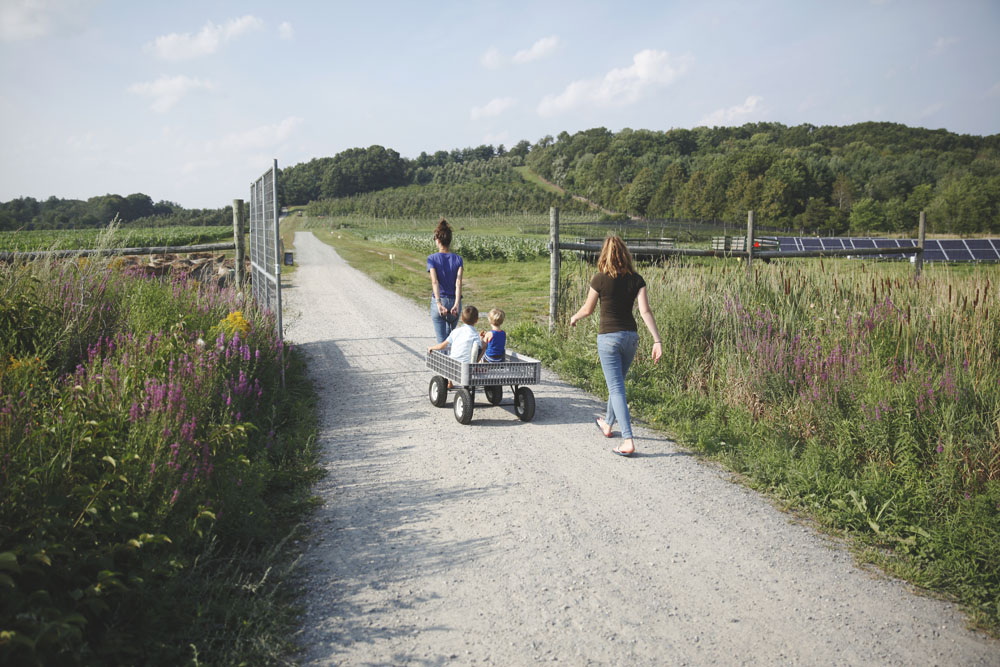 See how that trail keeps going until you can't really see it any longer? It bends. And still beyond that are the peaches. I've made the mistake of enabling my children at the farm such that now they expect and look forward to being pulled. So, I am the cattle, and they're the masters who usher me on to the picking. Sweet deal–for them.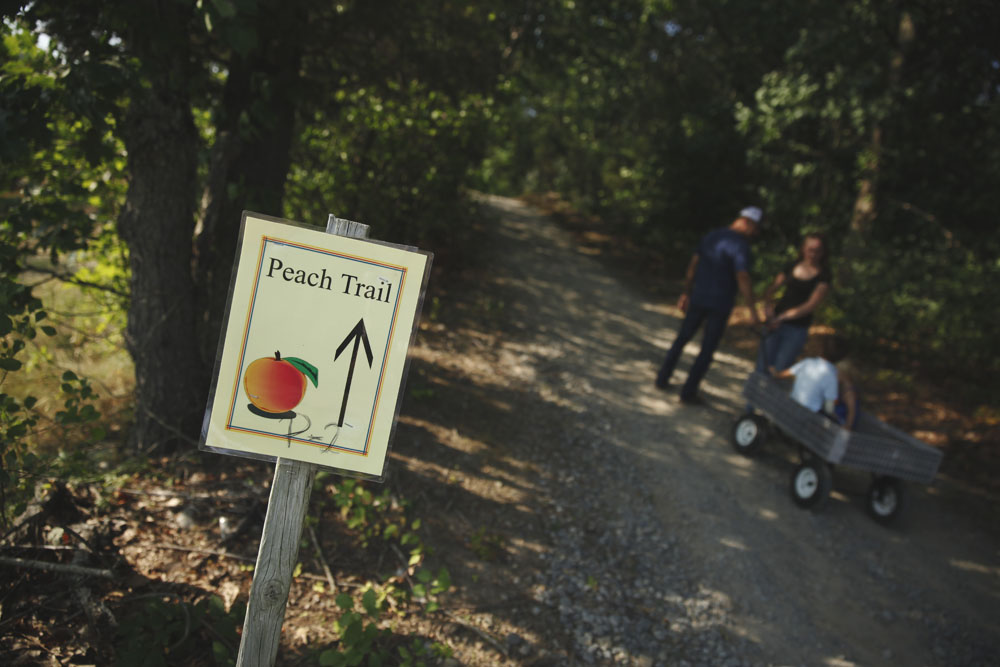 Still walking.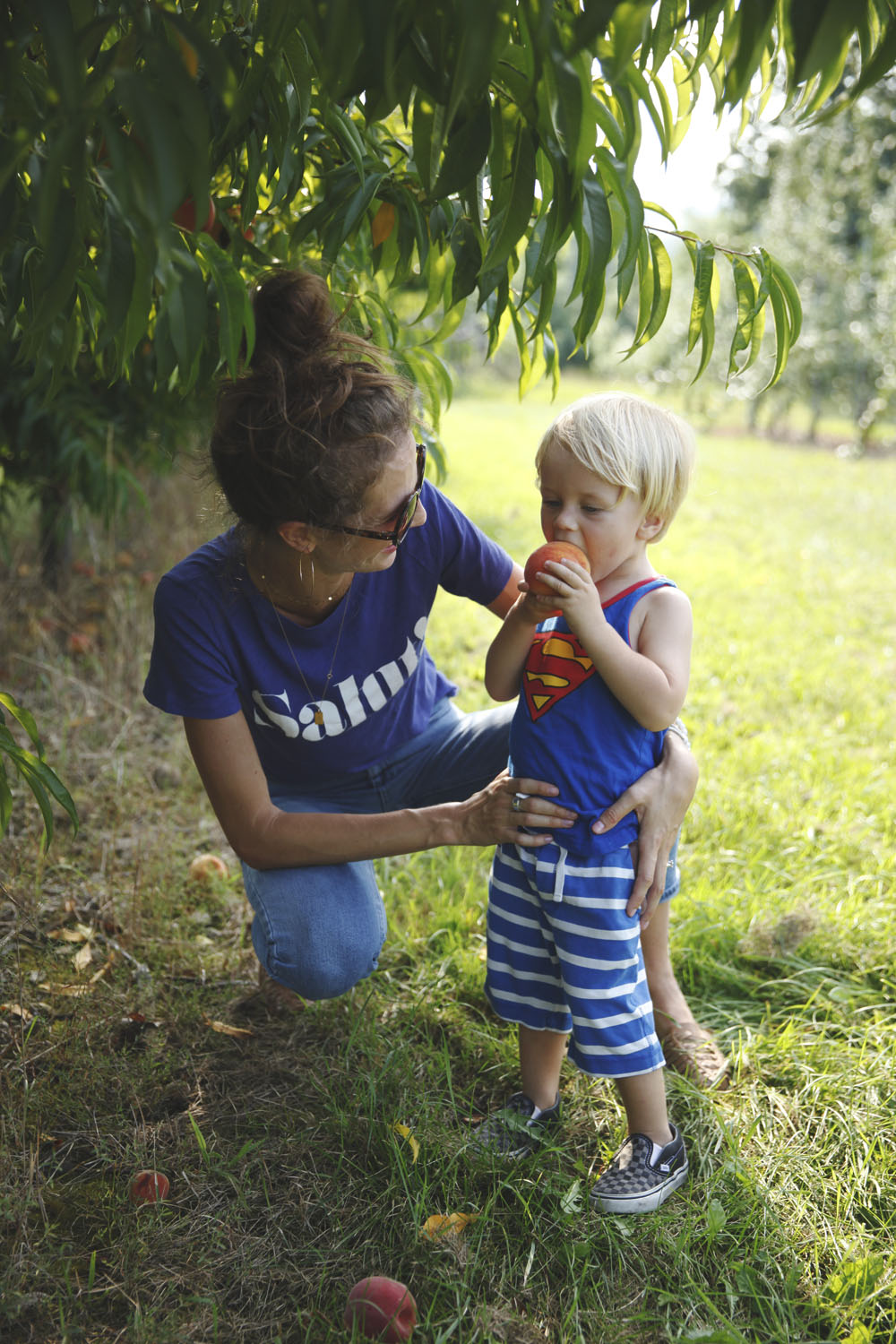 Peaches! I don't think Anders had more than a bite of that one. A few more days, little man.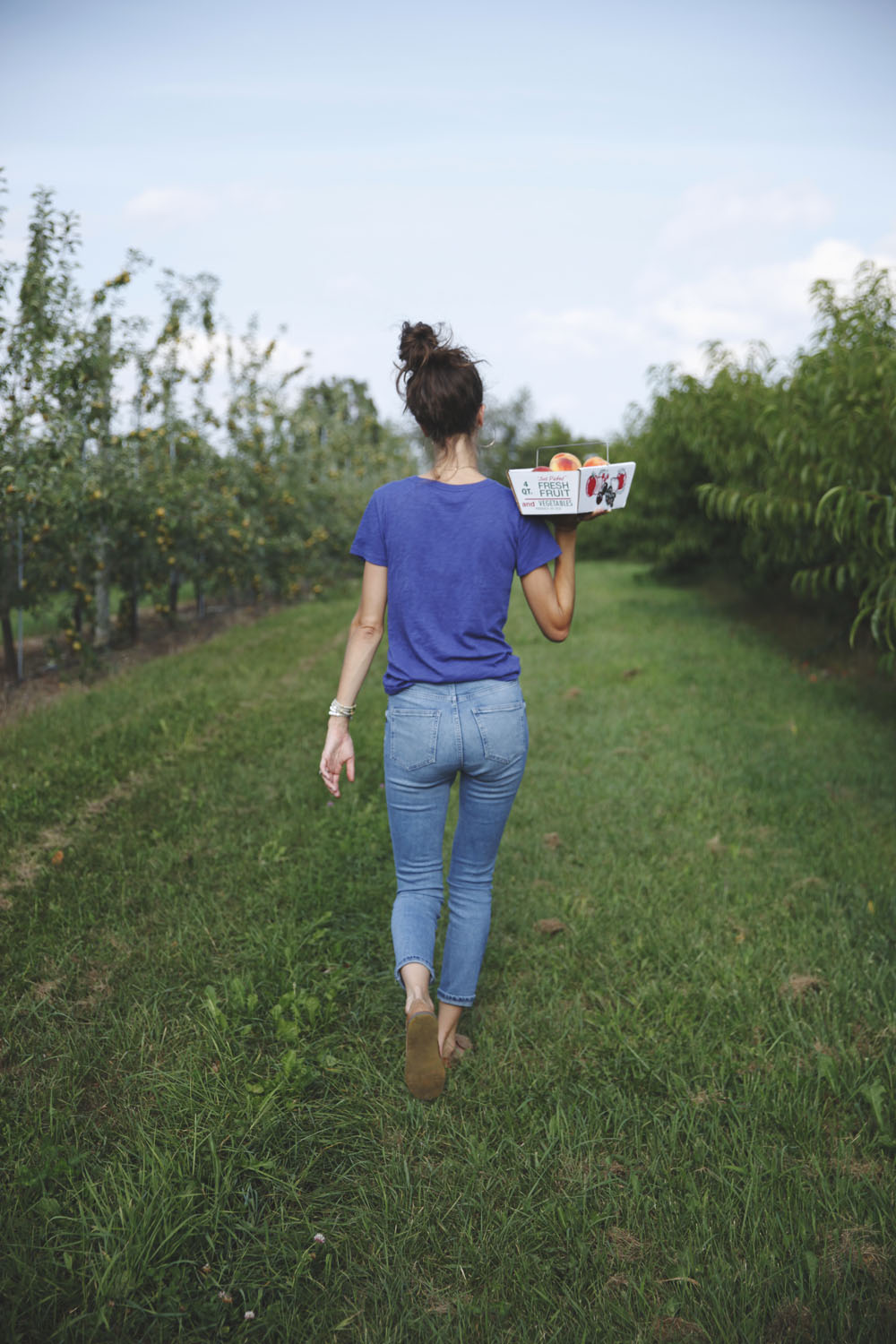 After that IG story a few weeks ago–asking your Mom jean opinions–I returned those and got this pair. They're better, maybe my favorite now. (Nod to Sydney who rocks the mom-jean.)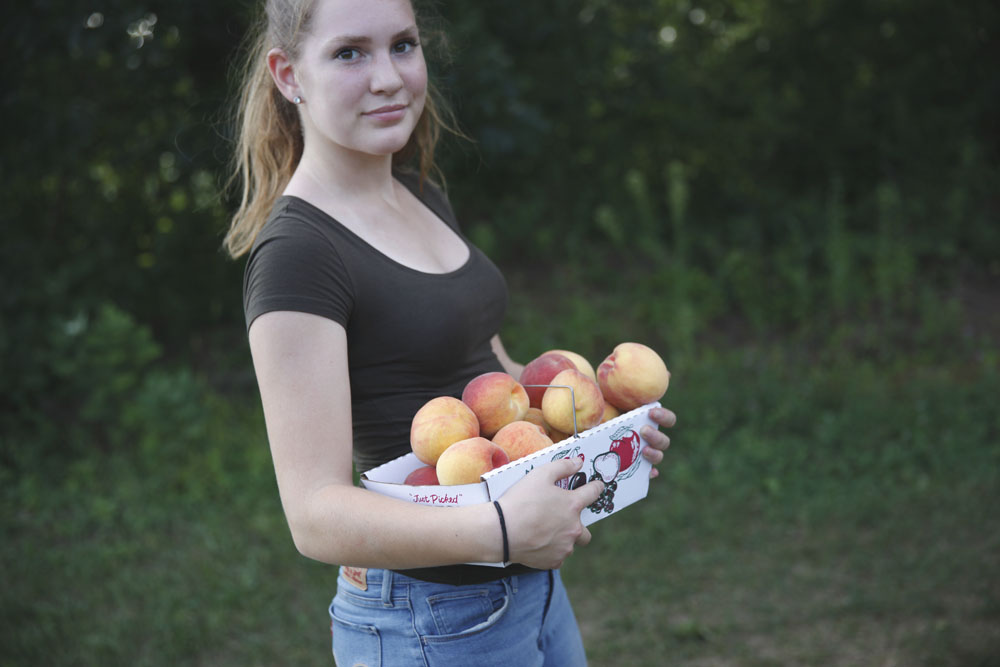 Basically a woman now, and it is crazy. A lovely one, at that.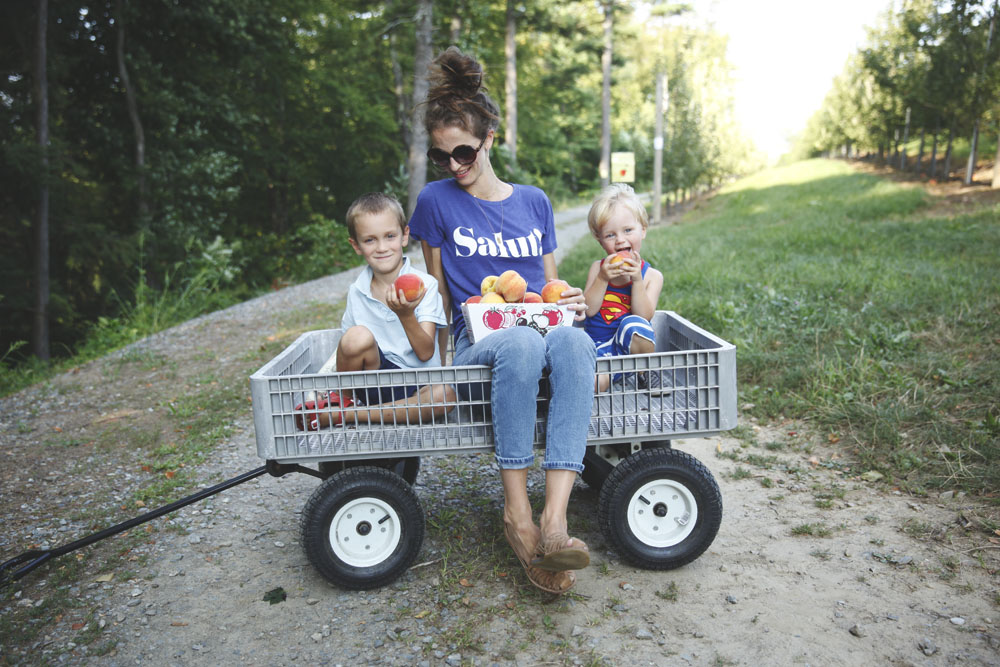 I feel like we need to squeeze every last bit of the next week, two weeks out that we can. Parker gets his waterproof cast tomorrow and I may drive straight to the beach? We're three weeks in and I know he hates it. I'm not sure if he knows he does. It's not explicit, but he has definitely been grumpier than usual, and I blame the cast.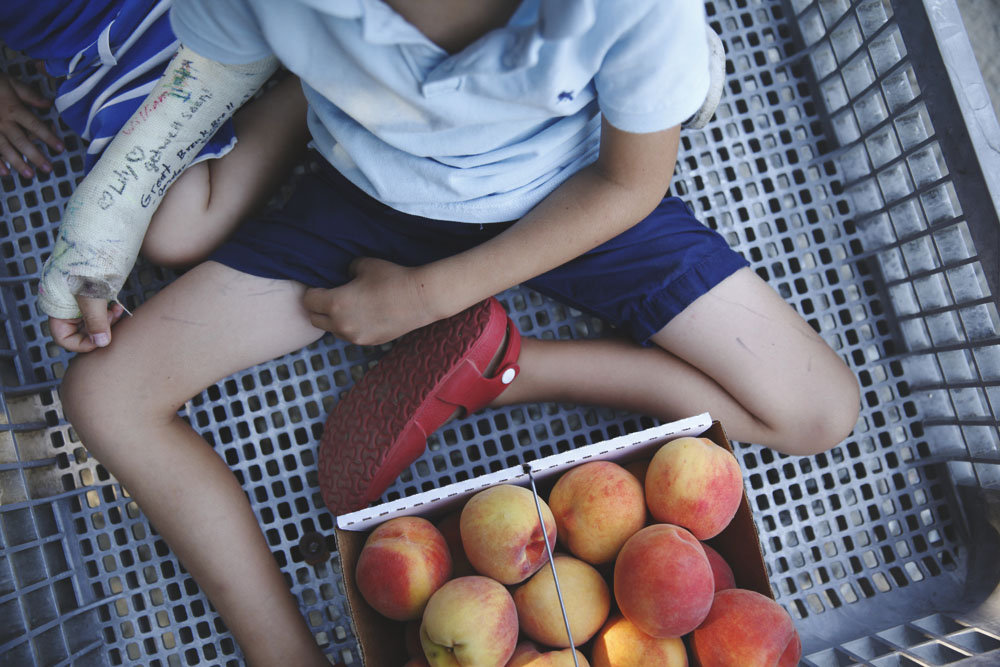 The markings on his legs are his own artwork. If left alone in his room with Anders, they will inevitably come down with pen on their appendages. They sneak up to Lindsey's room and grab her calligraphy pens. Parker was out of the room the other day, and I asked Anders incredulously, "Where are all these pens even coming from?!" Anders lifts Parker's pillow to reveal like a dozen pens stashed under it. I couldn't help but laugh. But I've also said in no uncertain terms to STOP DRAWING ON HIMSELF AND HIS BROTHER. Future tattoo artist?

Cider Hill has a bit of a food truck thing happening now too–sandwiches and ice cream blended with their own fruit. I love that. I haven't yet strayed from the cider donut though. It's my go-to, and satisfies my sweet tooth. Plus, plenty of cinnamon and sugar to lick off your lips. Anyway, they're our favorite farm for all of our summer and fall picking needs.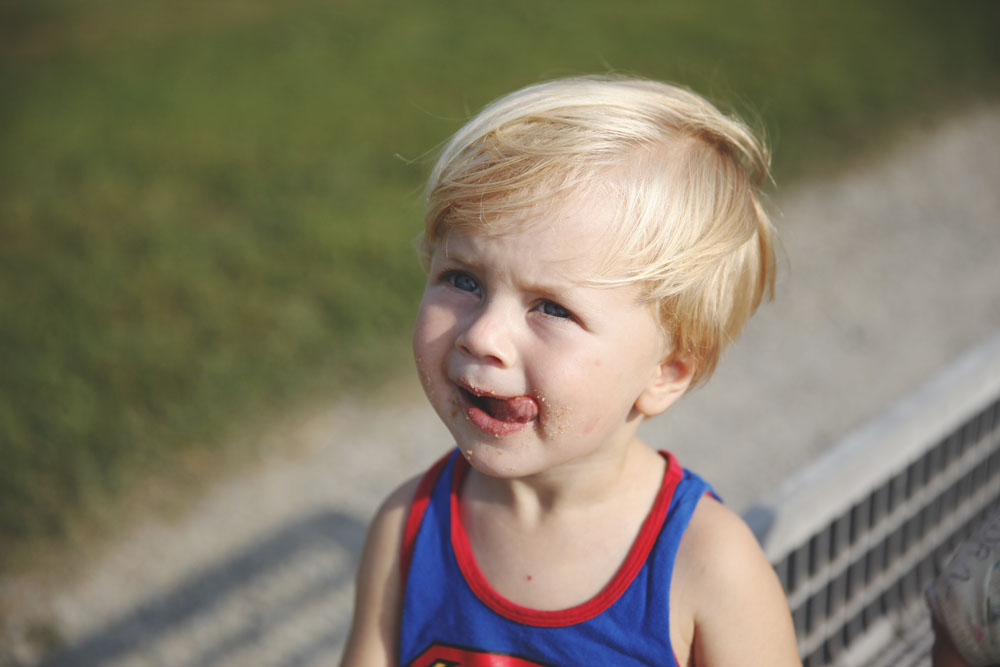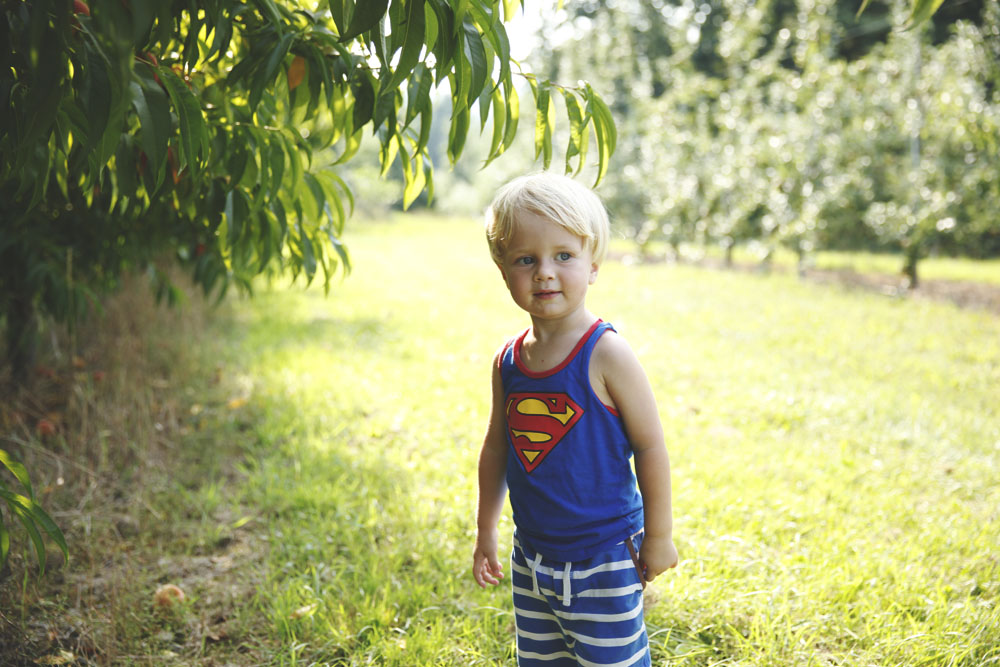 When these peaches ripen, I have a grand plan with them. It's probably one of the best desserts ever. Fresh, light, simple, and reminds me of Italy. Our friend Sylvia made it many times sitting around her terrace. Stay tuned. I think you guys will like it too.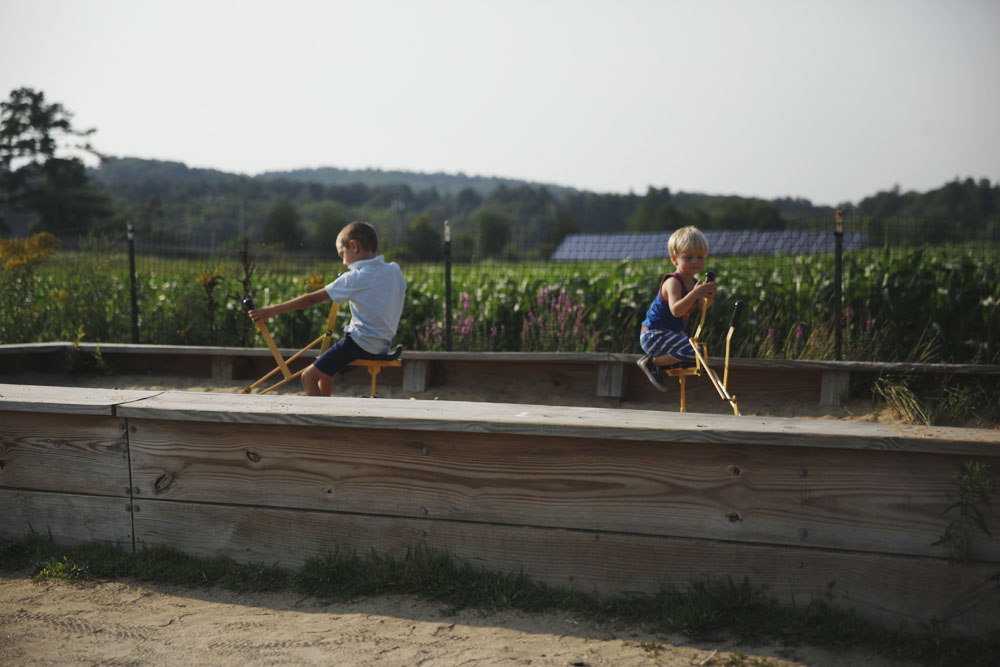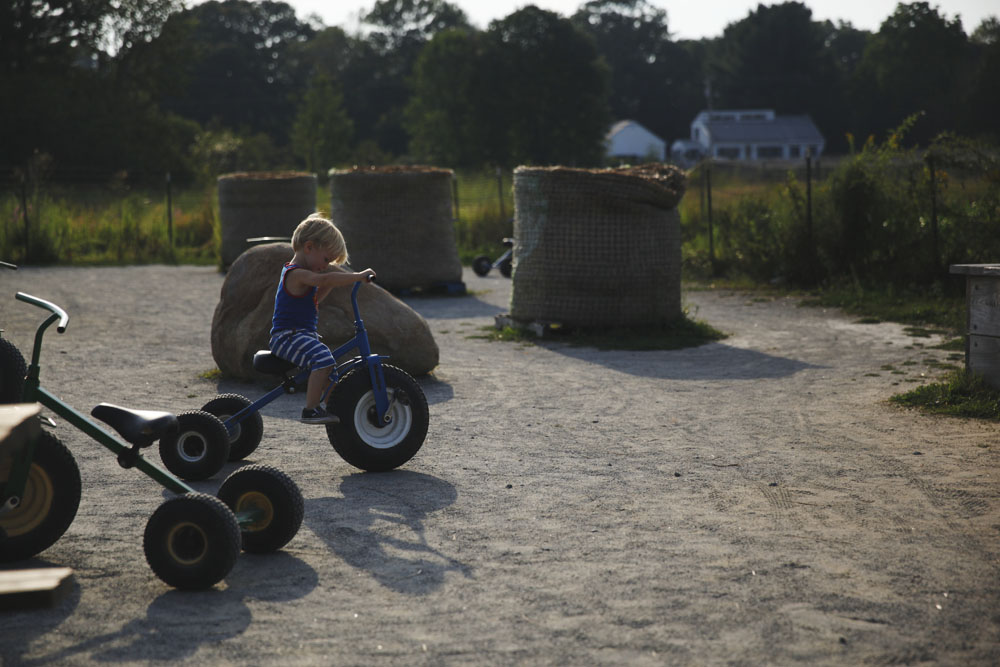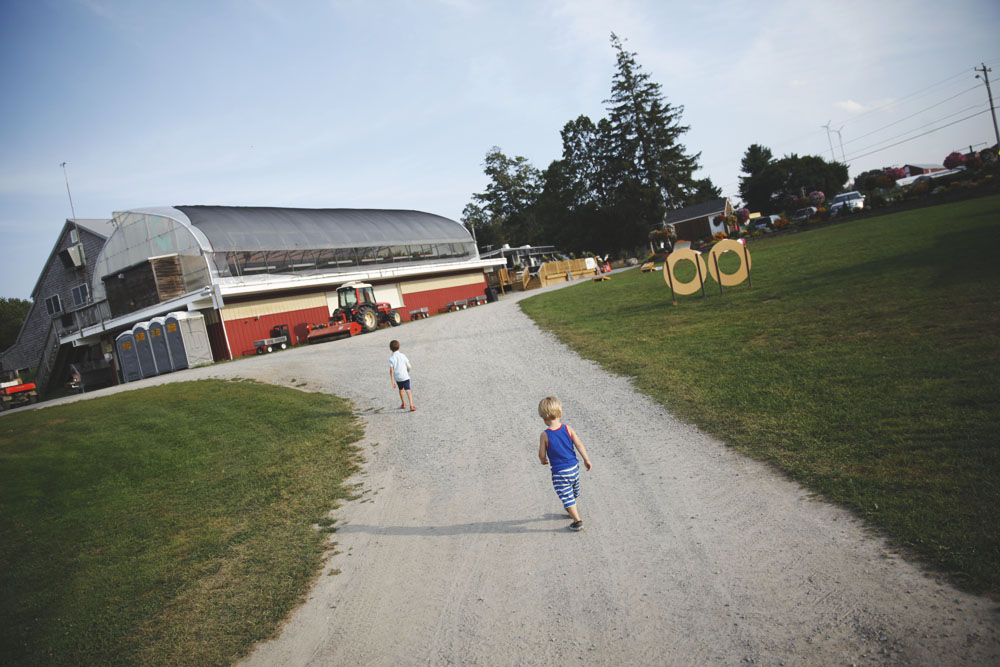 outfit details: shirt | jeans | shoes