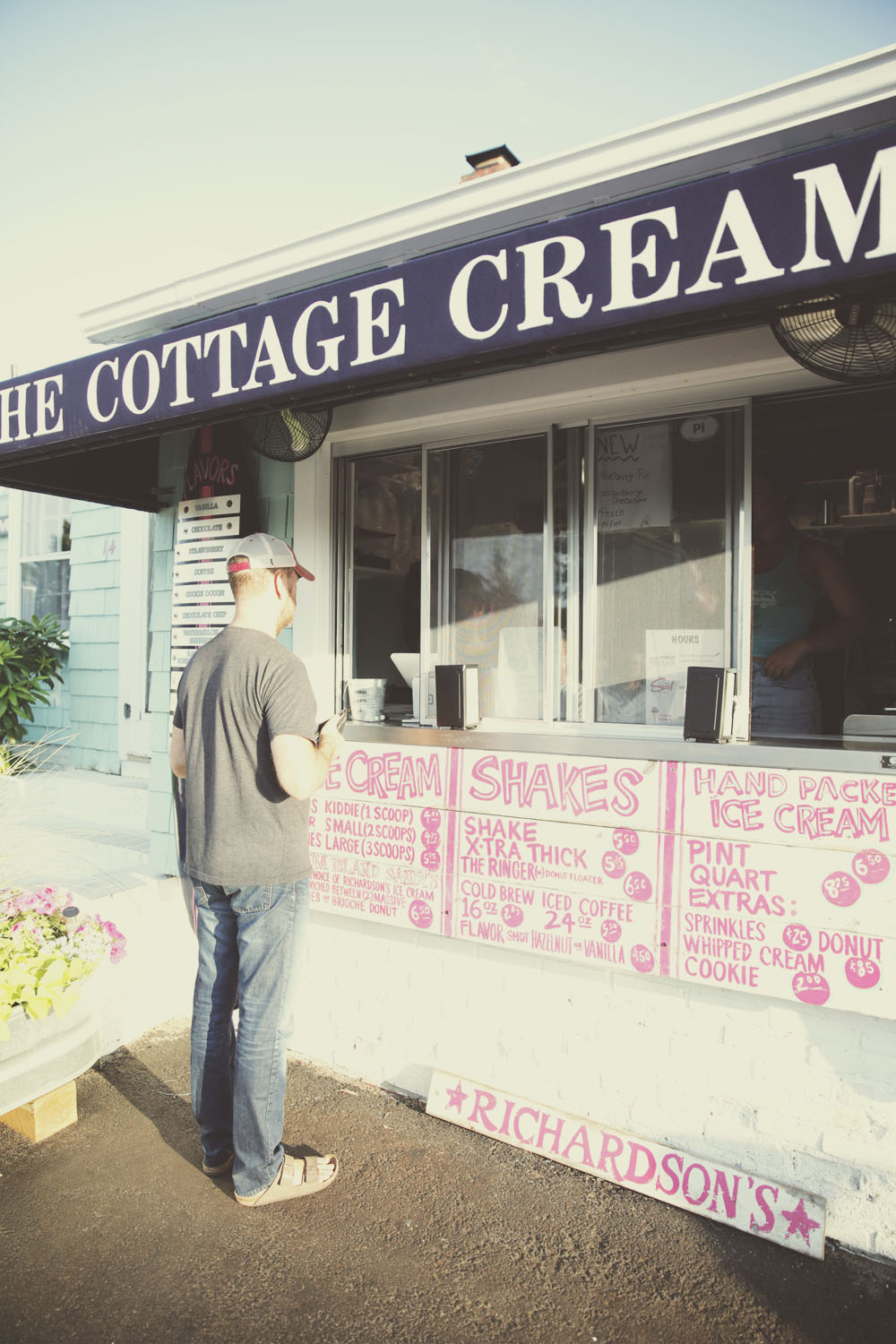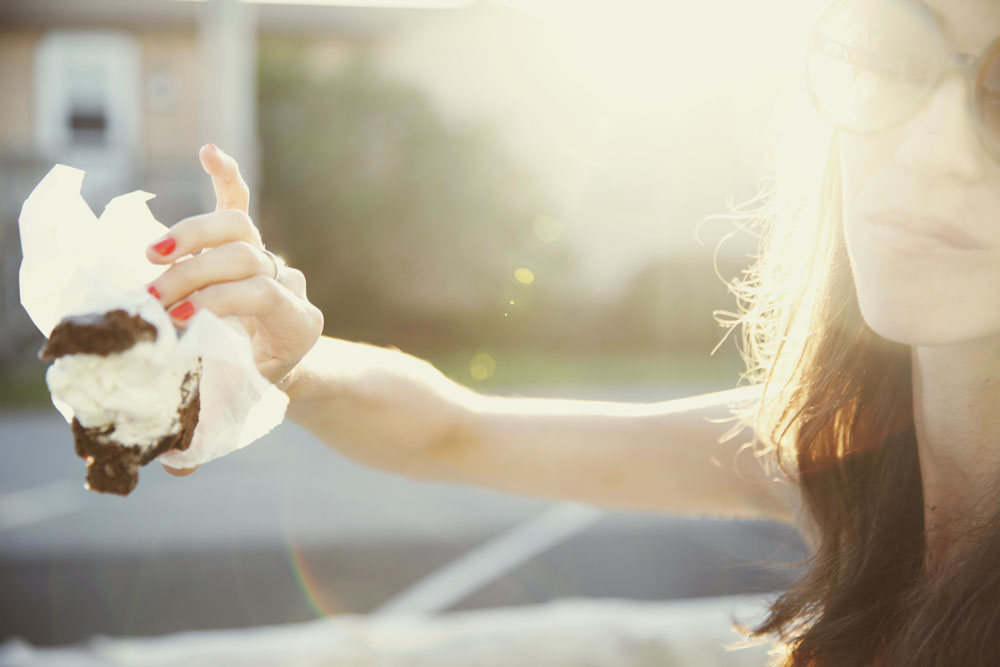 I made a list the other day on my phone. I've been lying in bed walking myself through our area, and particularly through the attractions that come awake entirely during New England's summer. Ice cream shops, go-kart racing, farms with fruit fresh for picking, pools and splash pads, mini golf, quarries, beaches, fried clams, summer concerts or drive-in movies. I realized it's already mid-July. Being away and losing the month of June in New England has made this summer feel especially quick. I never feel this way in February. So I made a list of things I want to try to accomplish before these warm days are behind us. Summer really makes New England shine. It's a shame it's as short as it is because New England has enough to offer in summer to last all year long. But the poor thing and its inhabitants have to frantically squeeze it all in in roughly two and a half months. An impossible task.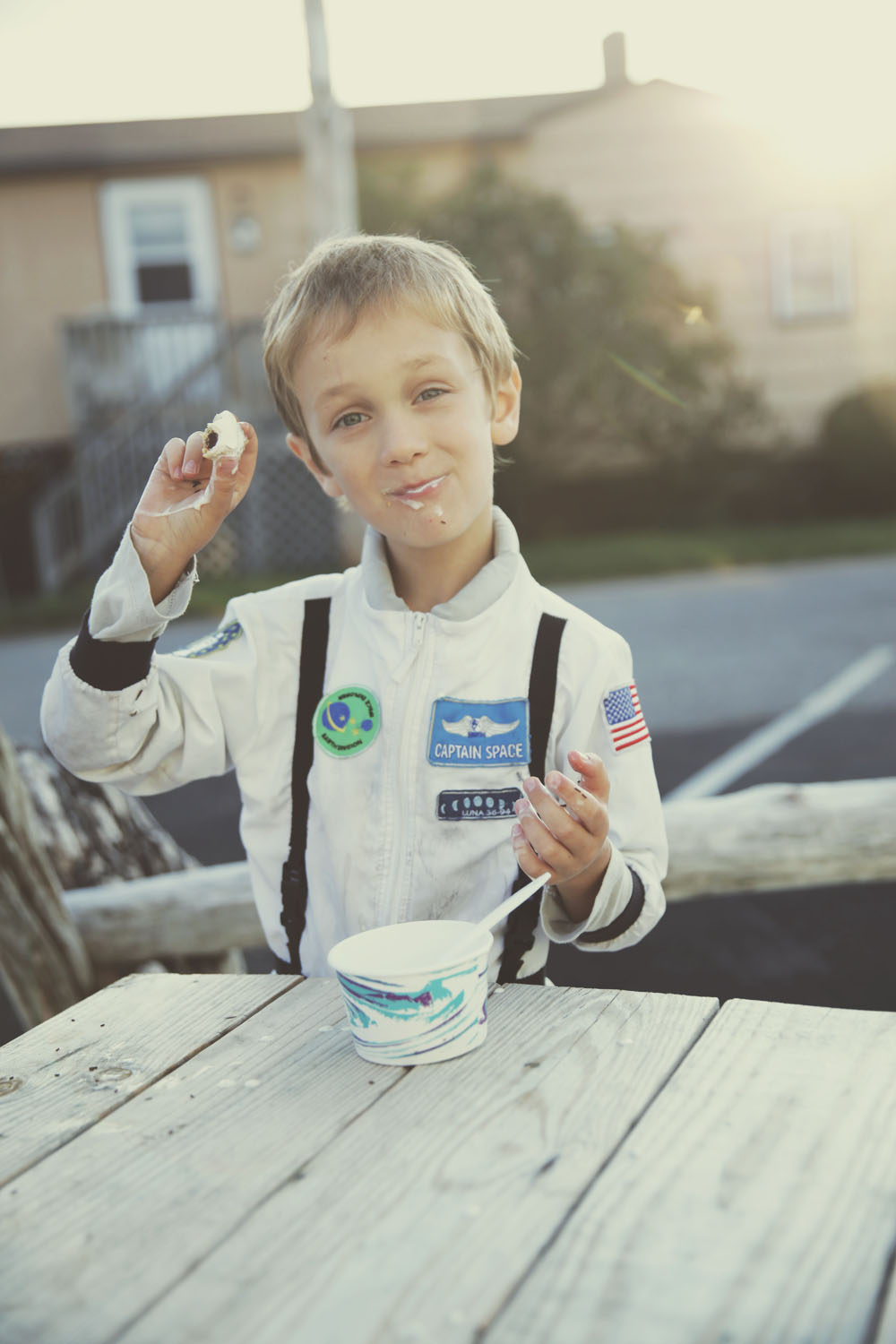 A new ice cream spot not too far from us was on the list. Plus, it's a short distance to the beach, so two birds, one stone. We tried their claim to fame: Plum Island Sandy's. Either a brioche donut with ice cream in between or two cookies. You can get them doused in a generous coating of sprinkles too. The boys got cookies, Steve and I got the donut. Two split in half was plenty for us. I definitely liked it, but did not finish it.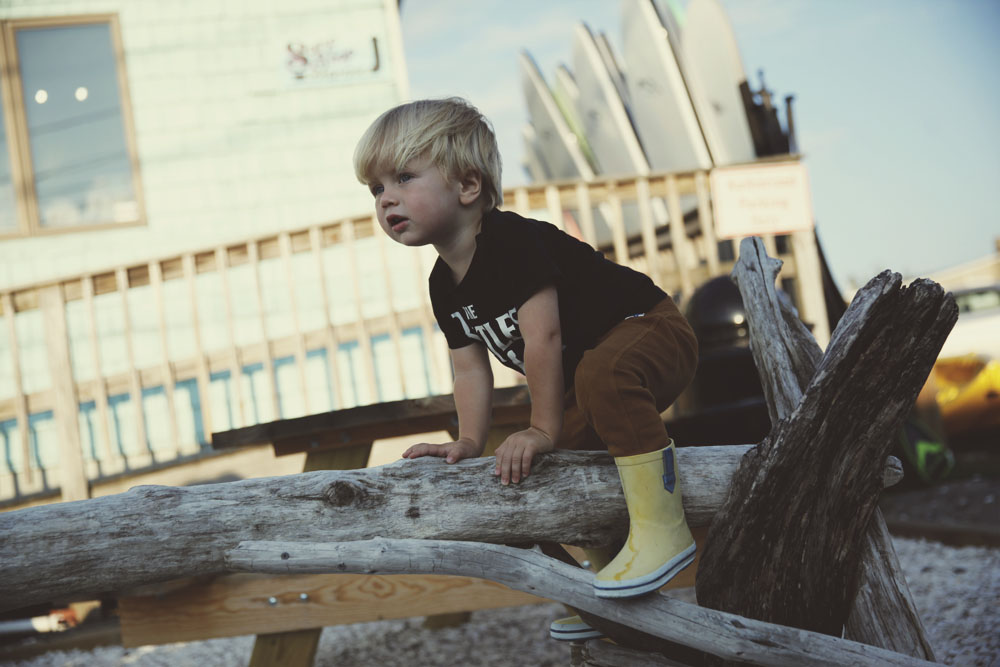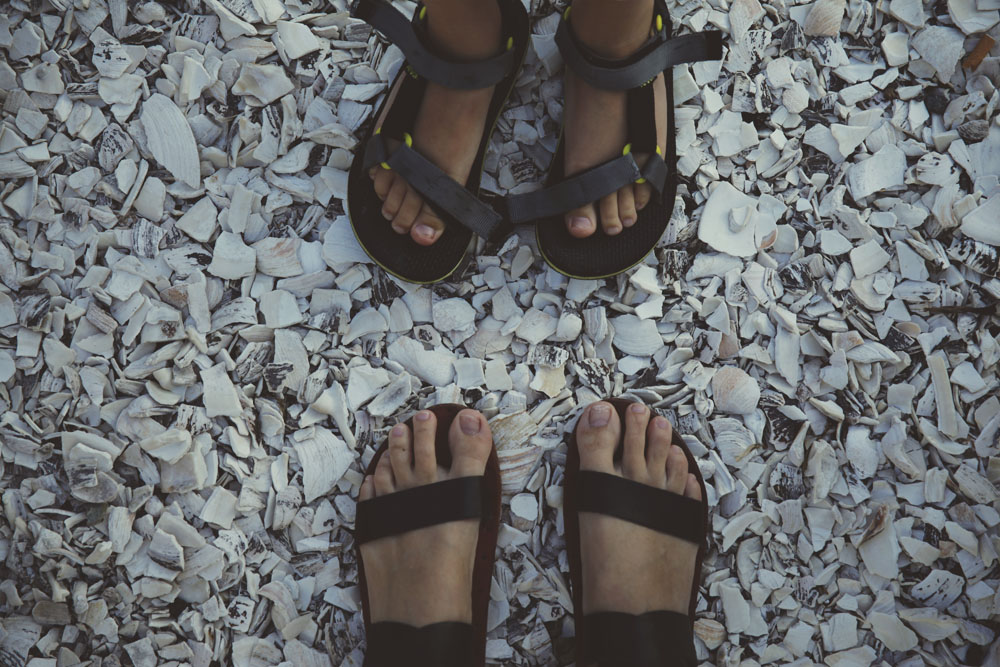 Crushed shells under the picnic tables is always a nice seaside touch.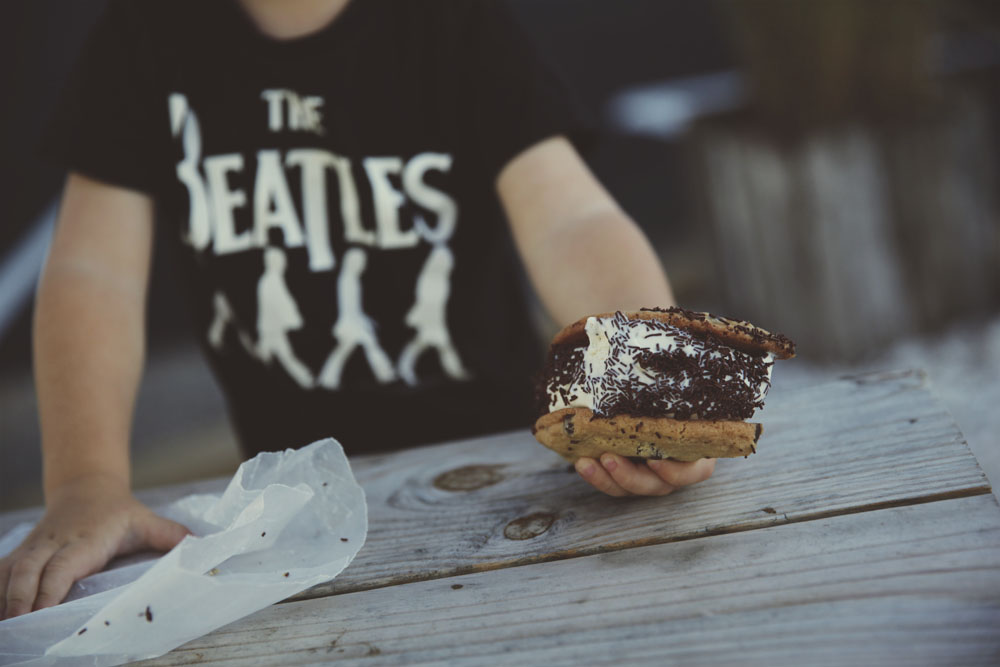 I somehow left the house without wipes so we had to clean the boys hands off with a warm forgotten water bottle in the car after the ice cream drips ran down hands and arms.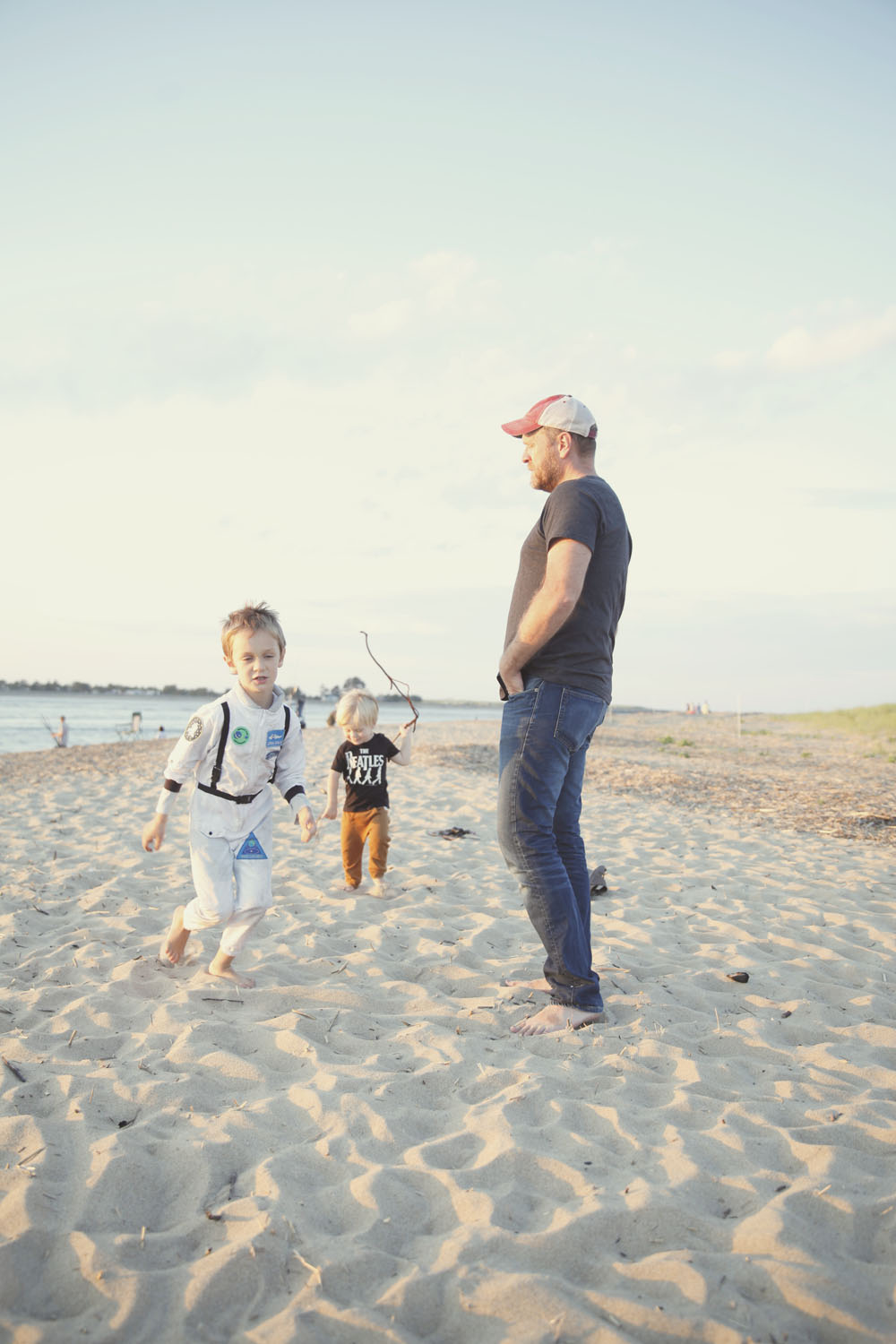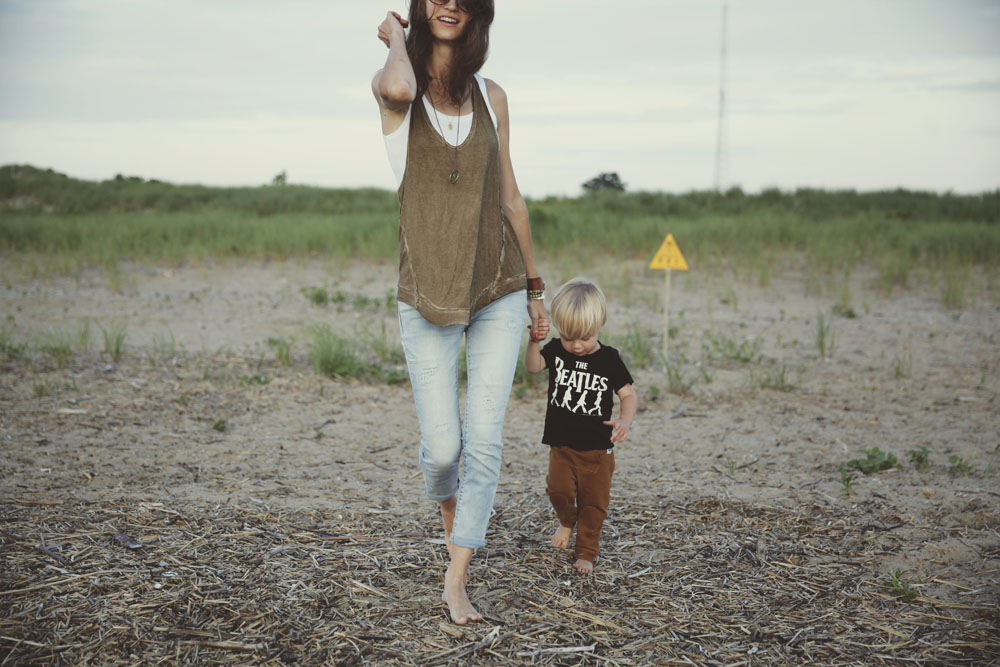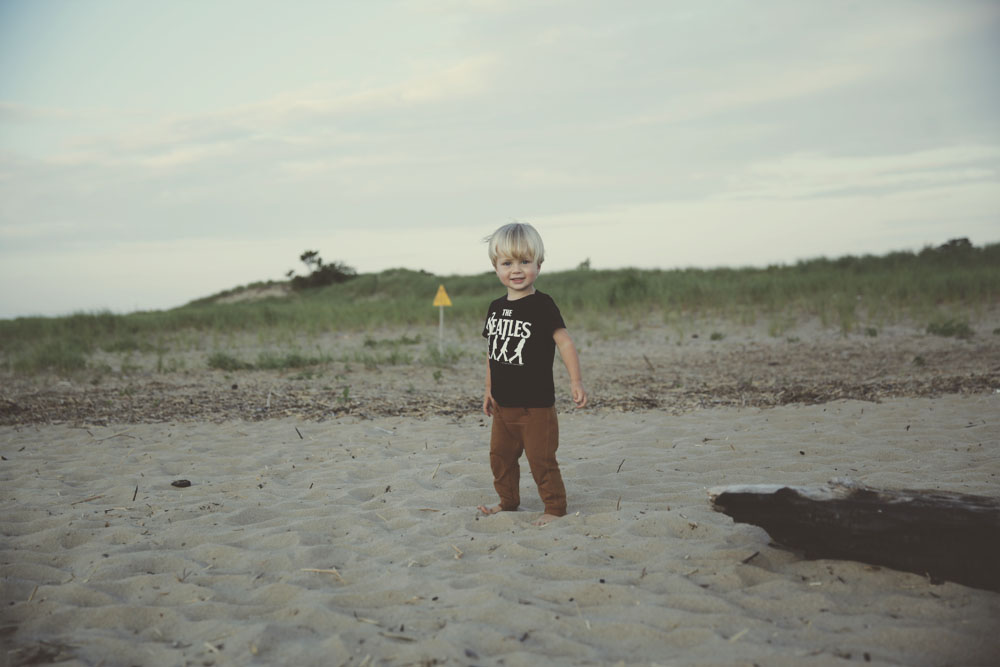 Off to the beach! It was nearly sunset, and we felt more leisurely than normal because Anders had had a late car nap. I've been trying to cut his naps out, because bedtime has been so gnarly with him lately–he'll toss and turn and be a total goof until like 9:30 pm and I end up frustrated and ready for bed myself by the time he finally falls asleep. But, no tired boy can fight the car nap at 3 pm (nor can any eager Mom), which was just fine because the extra hours on the backend are what really prompted me to do this after dinner anyhow.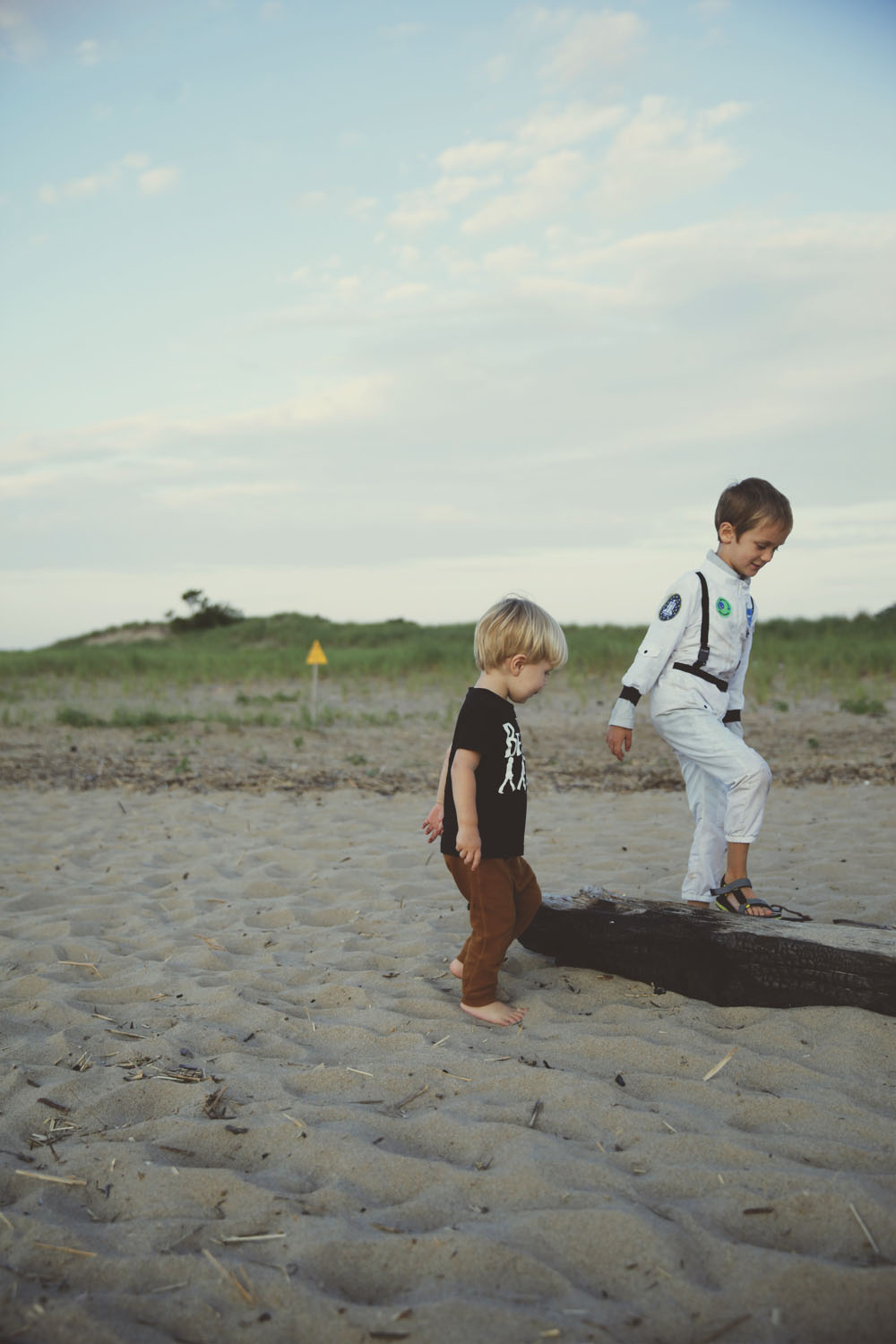 Give them a log to jump off of, play balance beam on, and they're happy campers.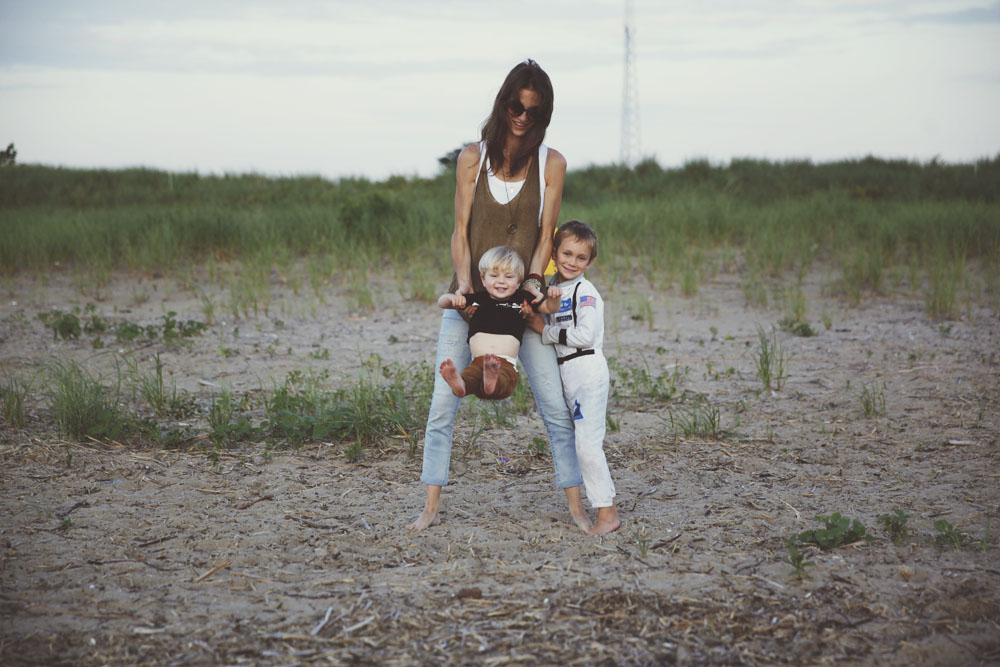 Love them. Also love how Parker hopped into the frame because he wants to be in the picture. I also love Parker's dedication to costumes. I know it will end sooner than I'm ready, so as long as he will, it's costumes any time, all the time. He just informed me the other day that this astronaut costume is finally too small. We bought this one at an H&M in Rome two years ago, so I guess it's time. Don't worry, his birthday is coming up and my Mom is replacing it with this one.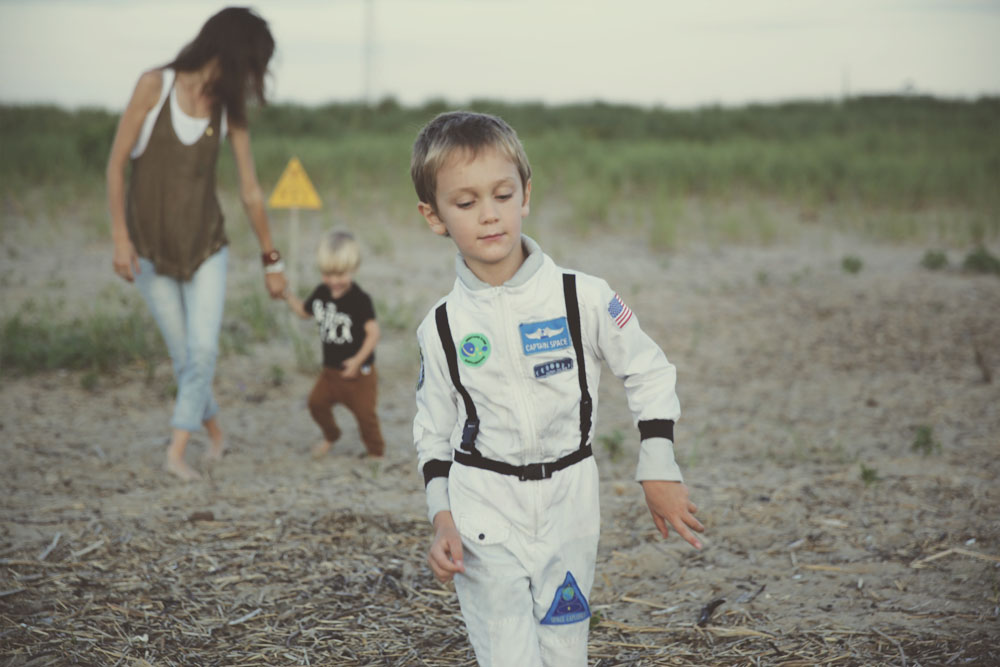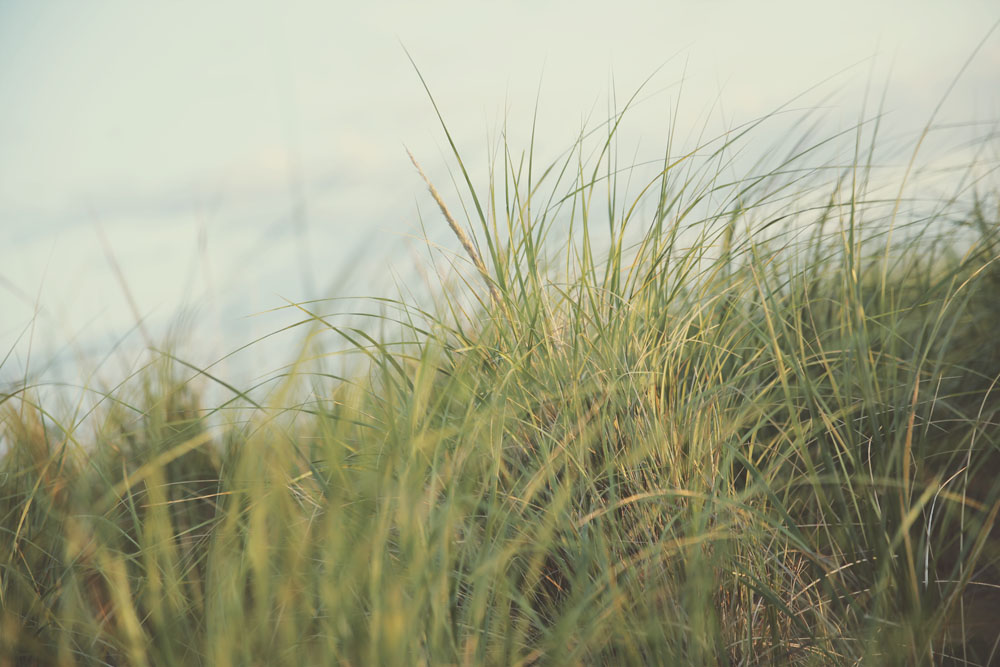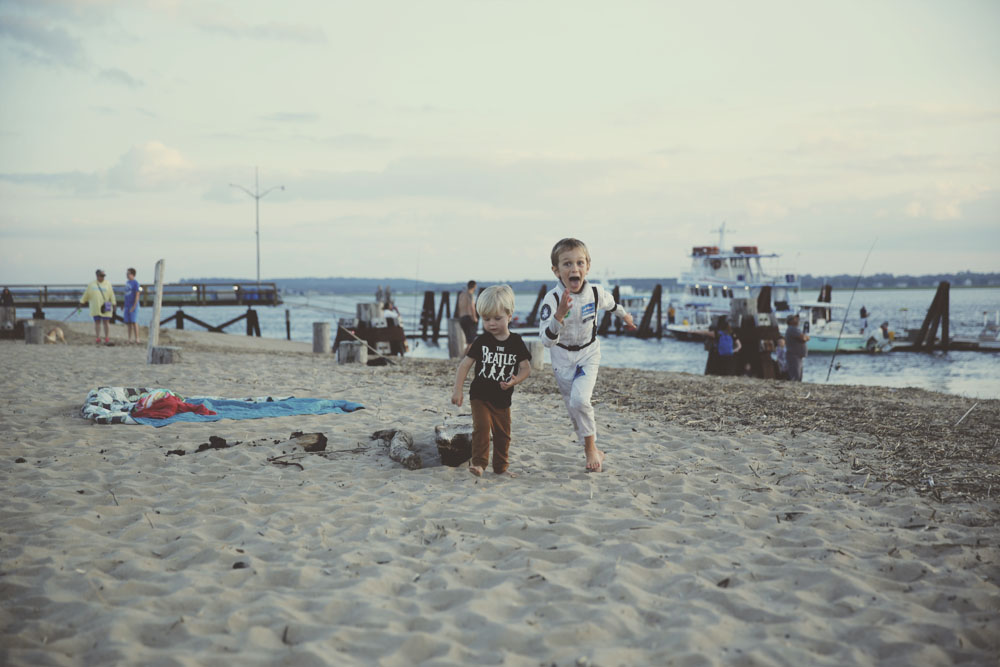 Oh sweet, sweet summer. Stay forever, we are glad you're here.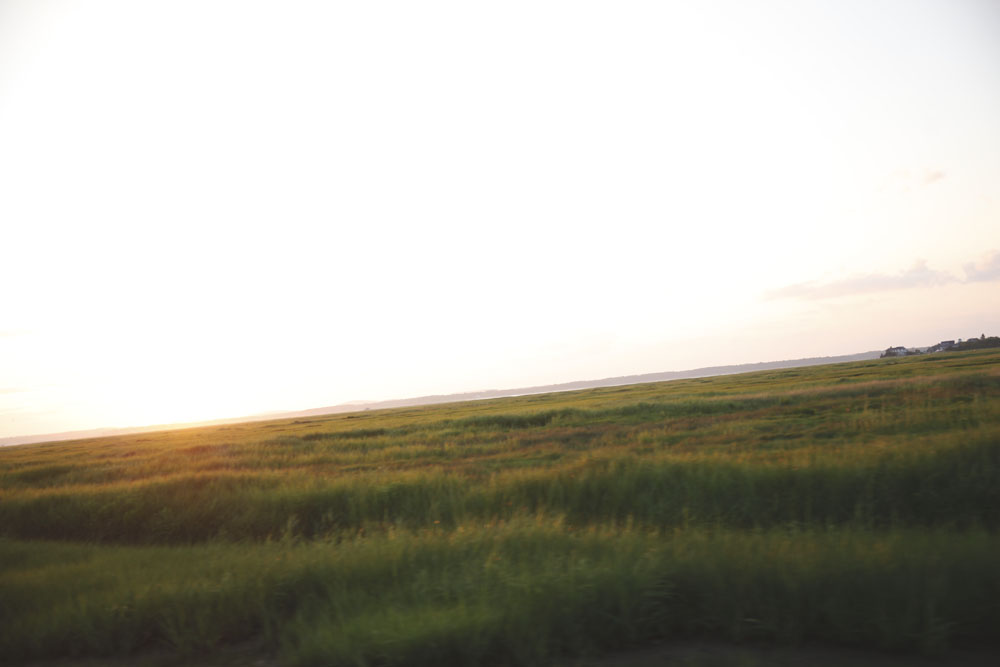 Outfit: I'm wearing this tank from FP, and an H&M tank underneath, and these jeans from Gap. Shoes are Beek Cardinals c/o. Leather bracelet is an old gift and beaded bracelets are Jones Market.