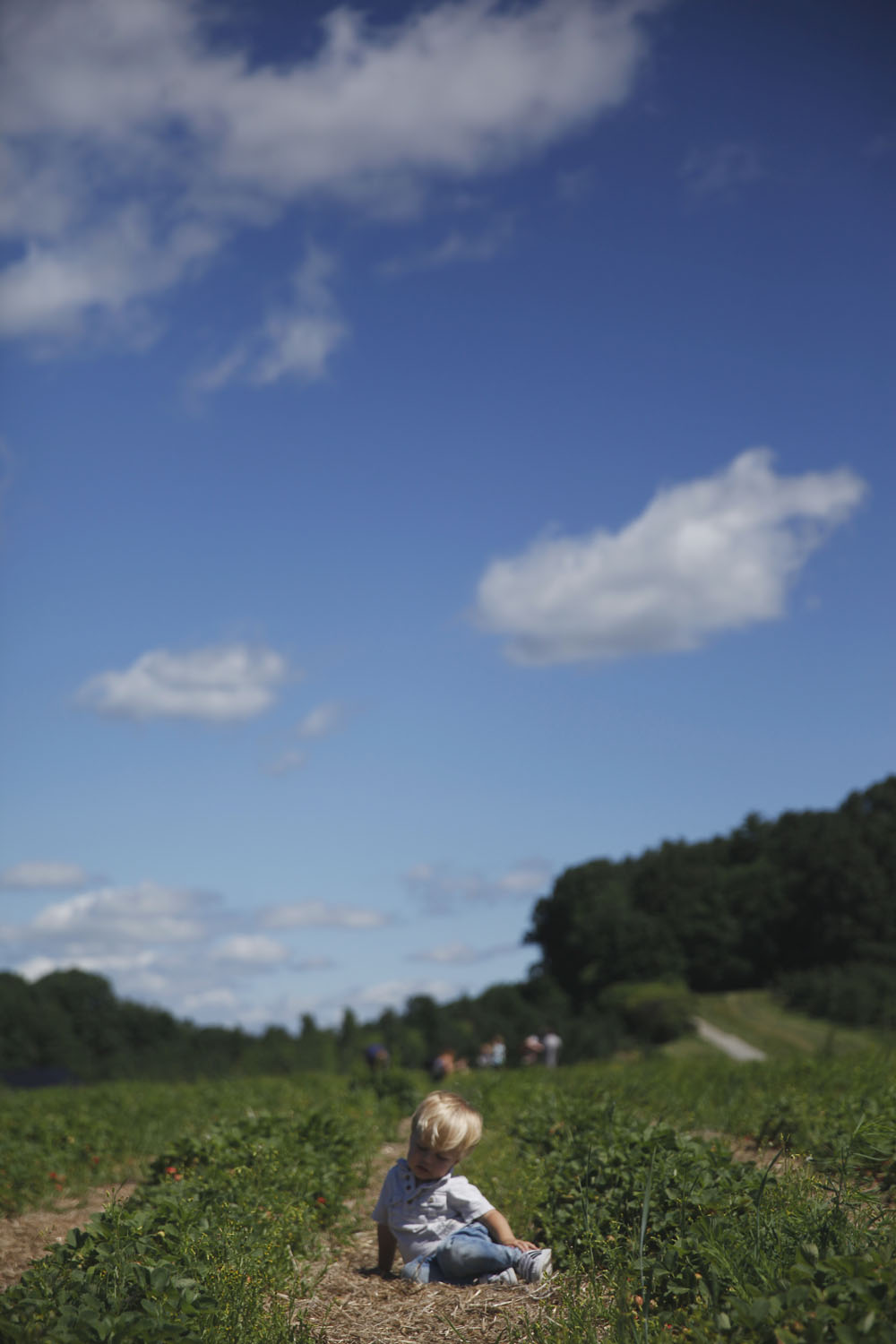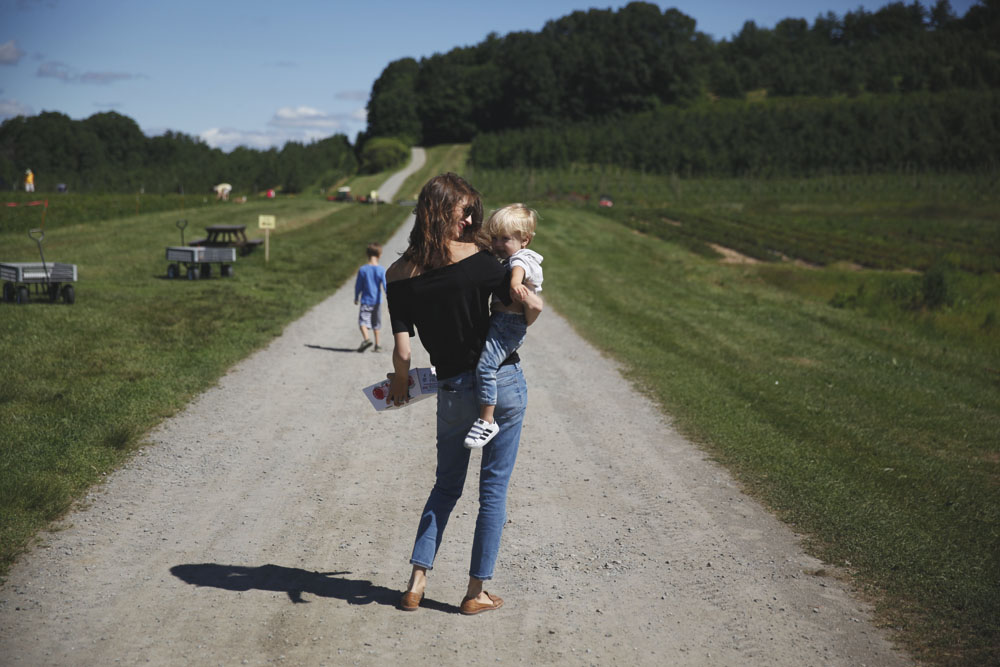 It's that time of year. Summer's here and so are the strawberries. I can tell time based on the fruit that's ripe for picking. Summer's here, ready to be devoured and so are the strawberries. I bring them home, and now know full well that nothing more will ever come of them. Just a good rinsing and then we eat 'em up. Jam? Pie? No. They're eaten raw in this house, and gone within a few hours of being picked. I get nervous when blueberries are out. That means summer's coming to a close. But then I'm usually embracing fall by the time the apples arrive. What's my option?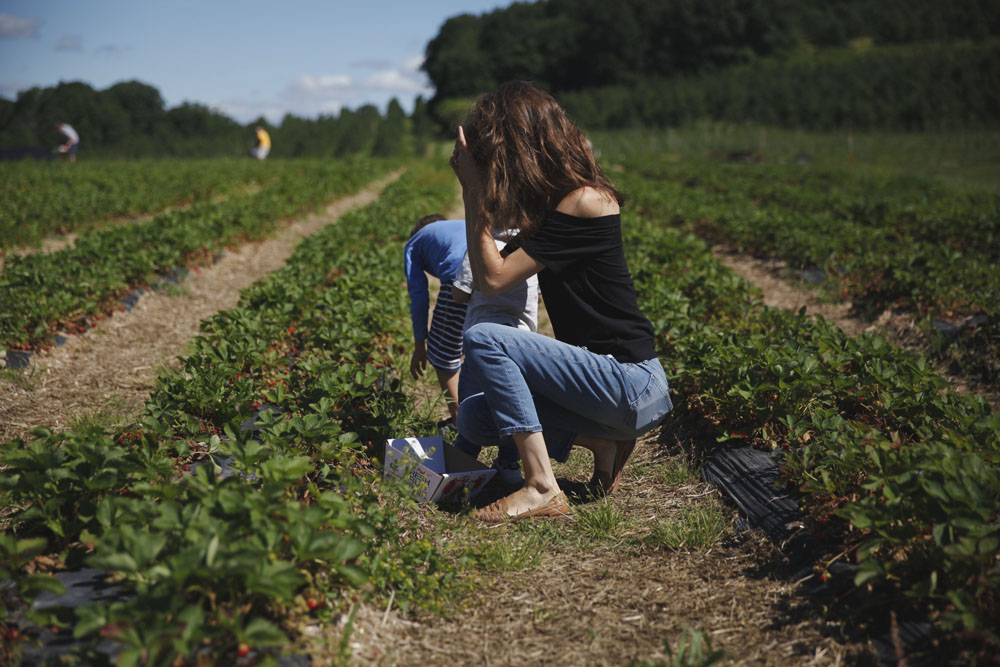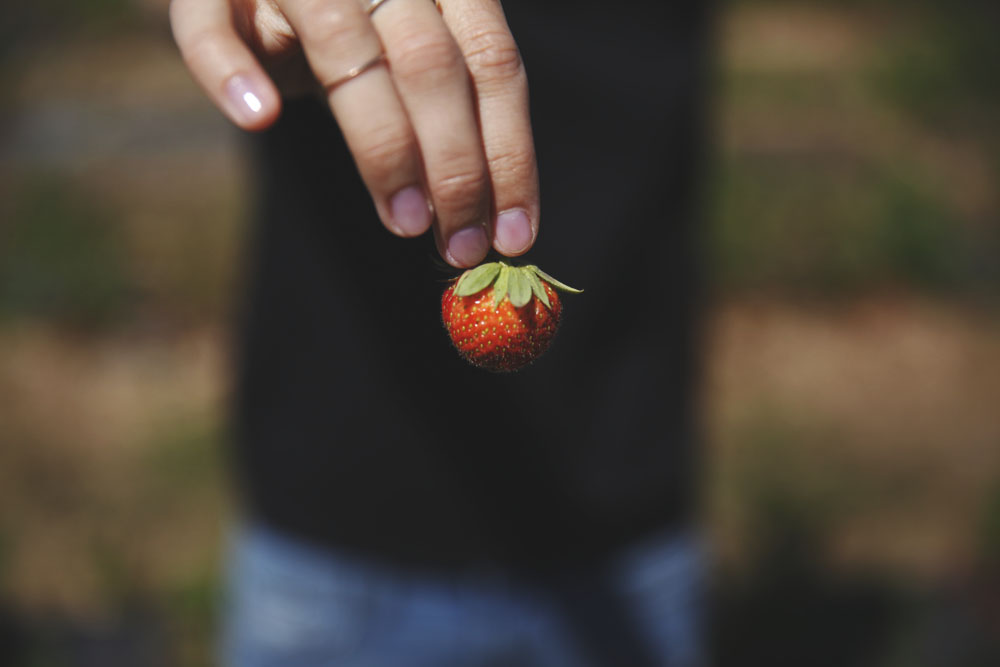 The weather was perfect. Certainly a summer day but not so hot or humid that the sunny fields were a problem. We picked for under an hour. Anders mostly ran around. Parker ate a few, put a few in our box.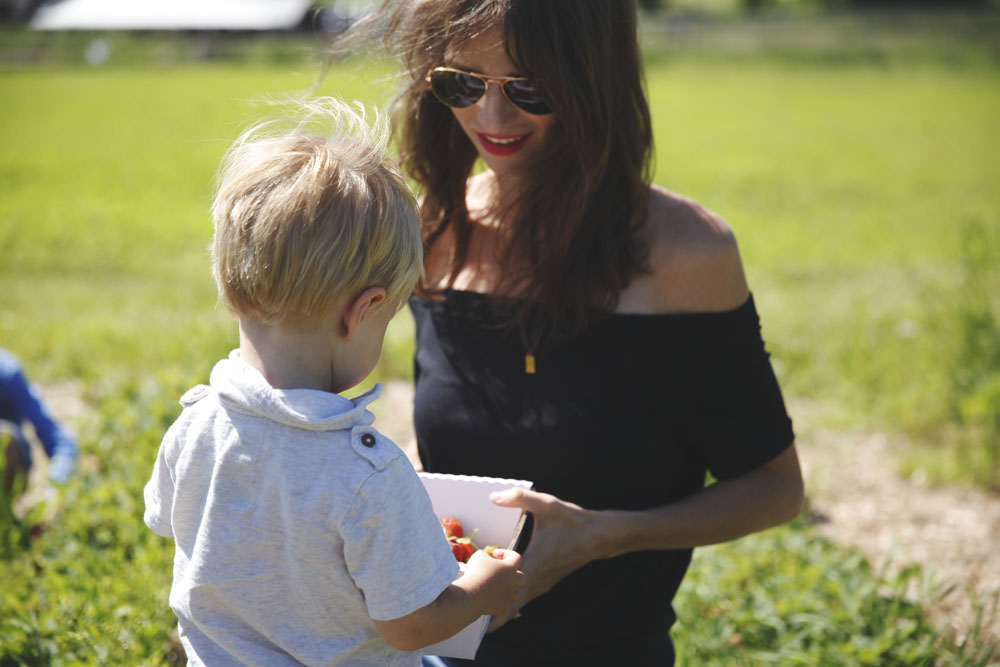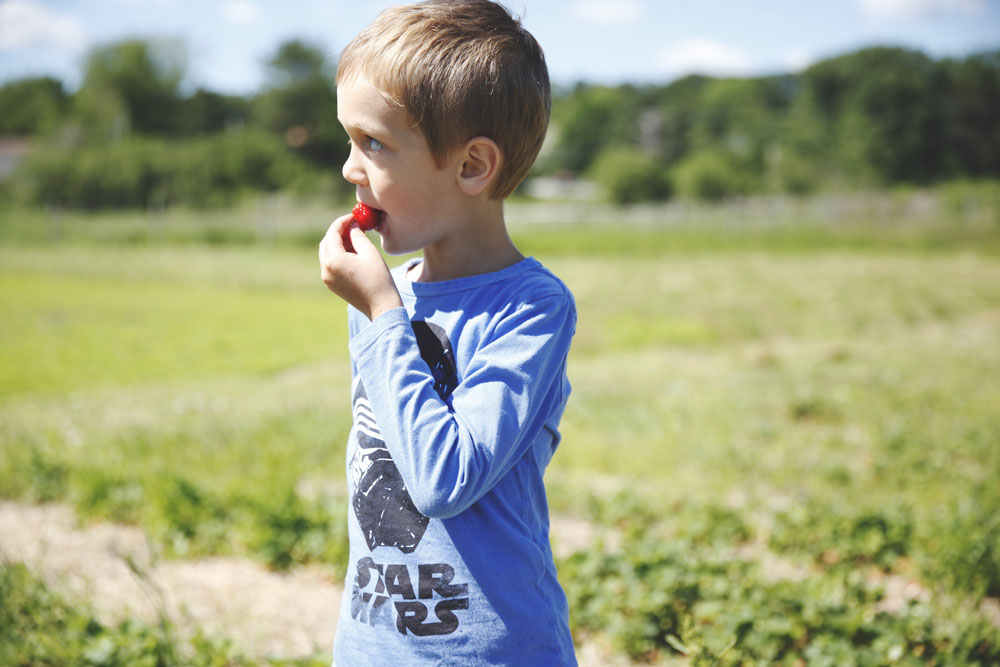 Always Star Wars, all the time. He still hasn't seen a bit of one of the actual movies, mind you. (When is too soon to show the first, original one? He's begging. And has been. For like six months.) As soon as I finish this post, I promised him a Kylo Ren face paint.
If you're thinking about the off-the-shoulder trend, might I suggest you start here? This one is sweatshirt material and is just so easy. Doesn't feel too fancy, or too casual. (And it comes in other colors.)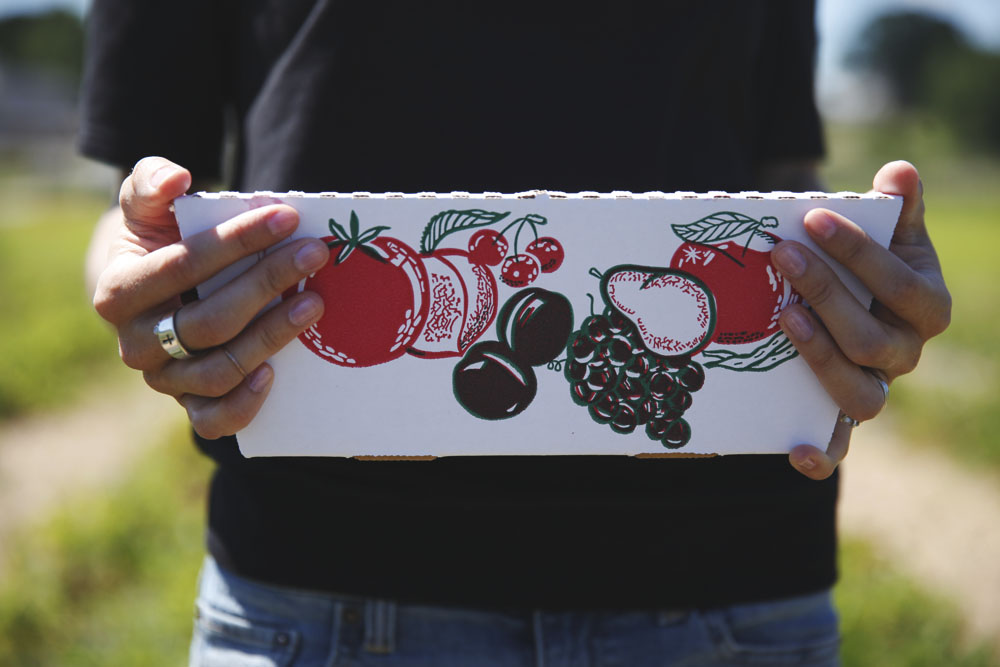 And, broken record, but this nail stuff remains one of my favorite products ever. Like ever. I took about two minutes doing this quickly at the kitchen table before we left, and it just looks so finished! It makes nails look so pretty. The slightest pink sheen and the whites are whiter. I have had the same bottle forever. It lasts. I don't use it sparingly either. Every time I do it I pretty much sing its praises to anyone who'll listen. (So, you guys. I'm sorry and you're welcome? Depends who I'm talking to…)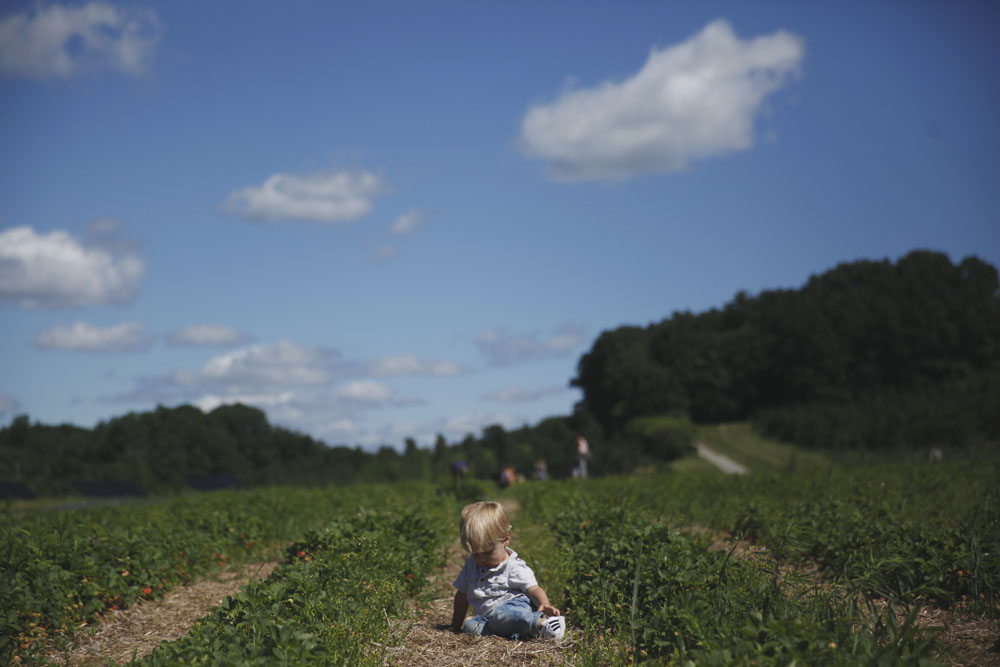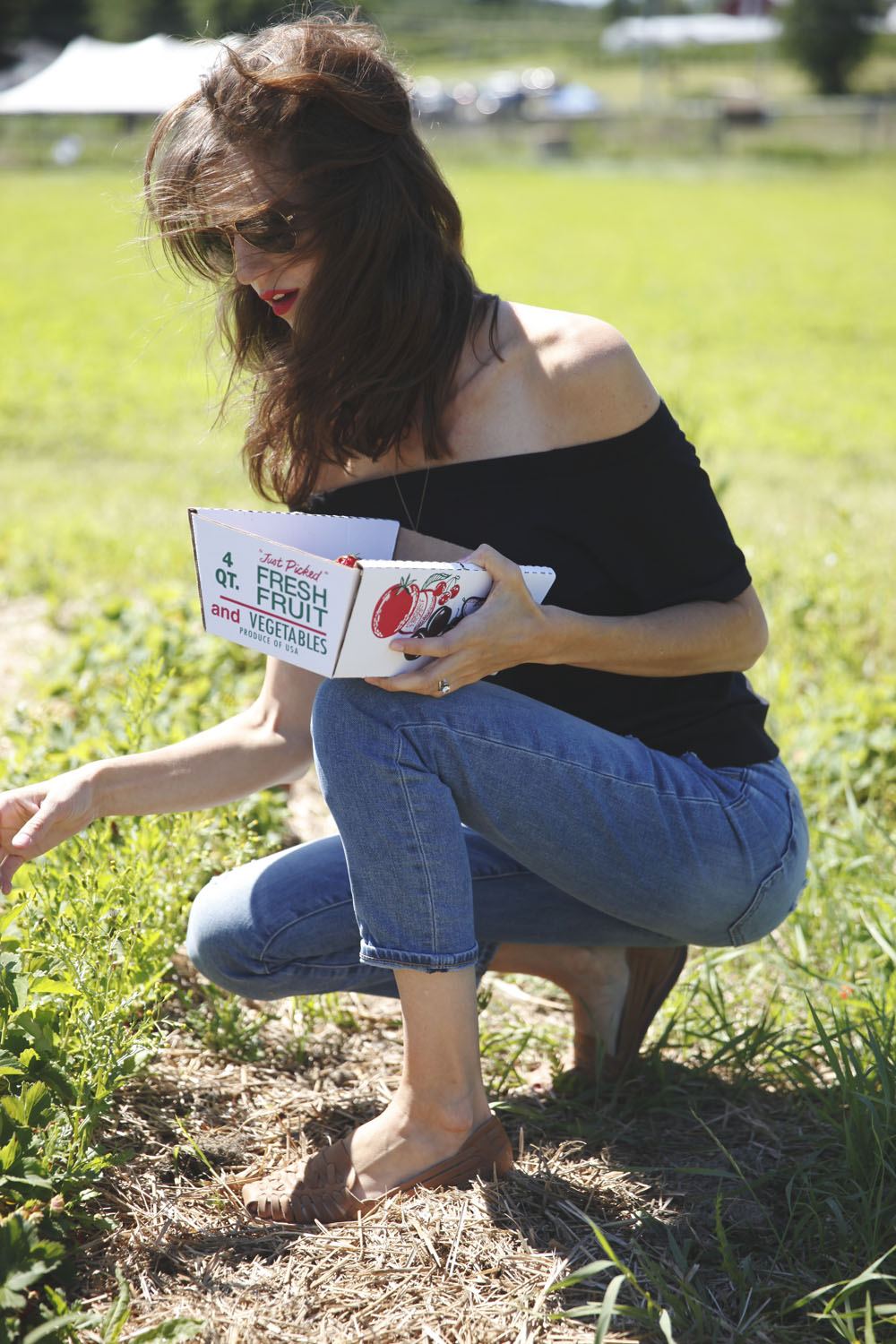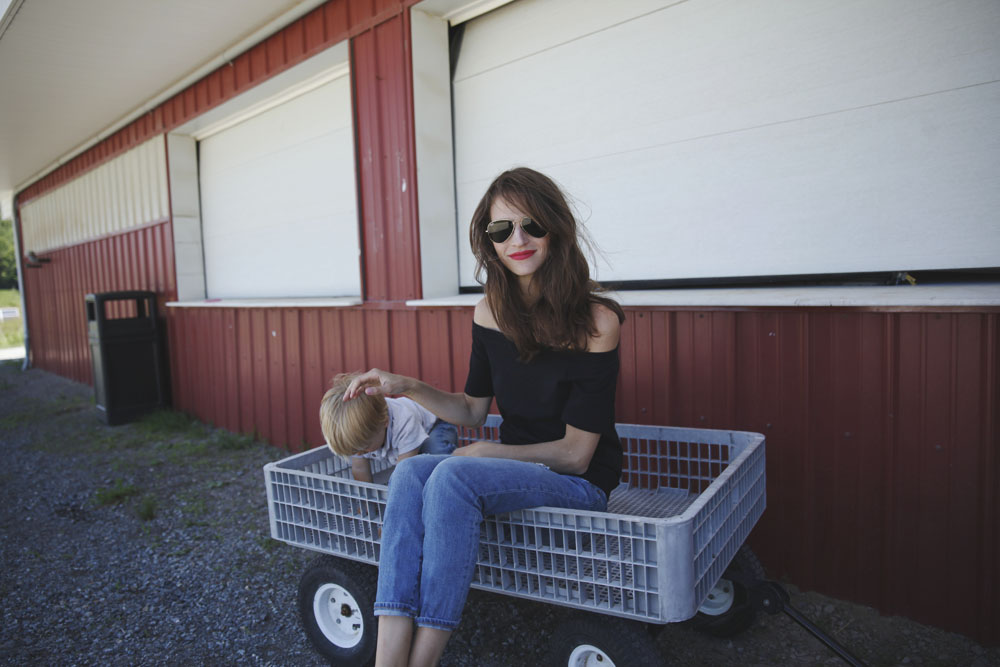 And finally. My lipstick! This is such an easy red if you're getting into reds slowly. It's a more coral-orange red and–best part–really easy to apply. I don't use lipliner, and never really have, which can be tricky for the more pigmented colors. This one is in pencil form, and is matte without being super drying. Highly suggest. I love it. (Famous Red is the color in case the link doesn't bring you to that one specifically.)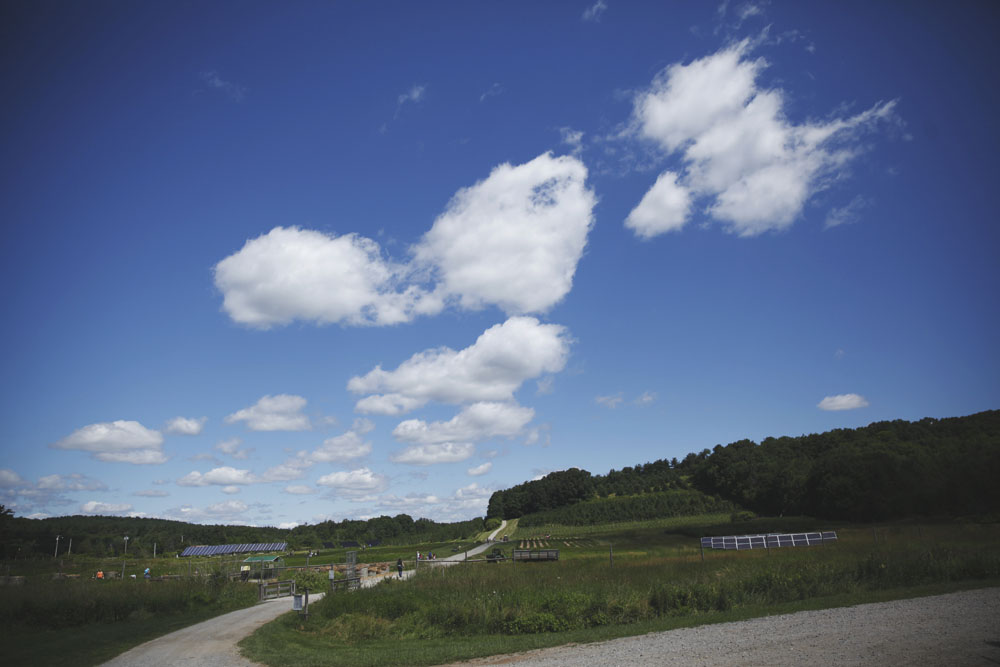 We're so happy you're here summer. Strawberries, and so much more.
This post is sponsored by Nordstrom. You know full well at this point that I love them. Free shipping and returns. And great products to choose from. I'm linking to some of my favorite easy off-the-shoulder tops–like this one for $25–and the beauty products I mentioned above. Thanks for reading!
[show_shopthepost_widget id="2719810″]