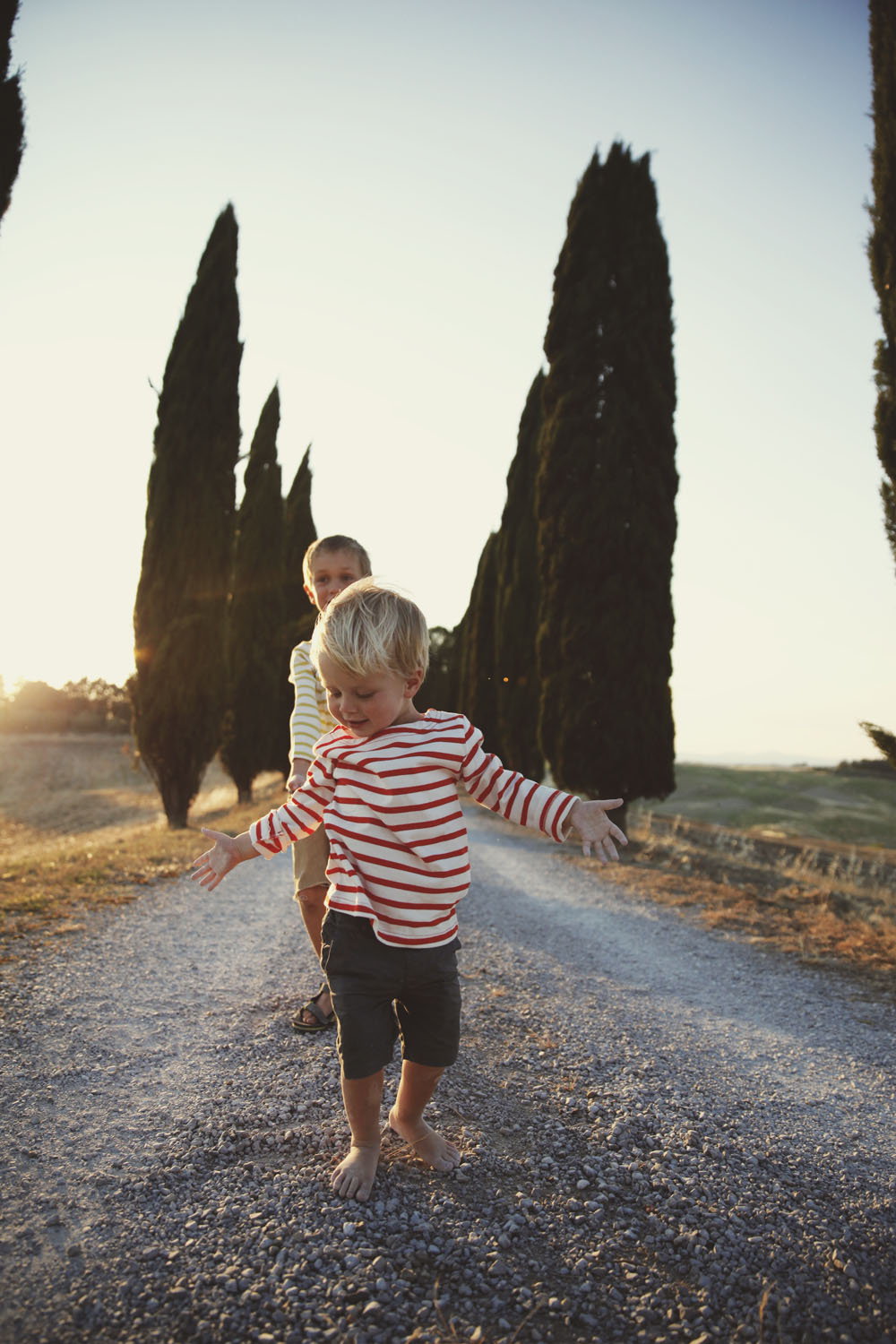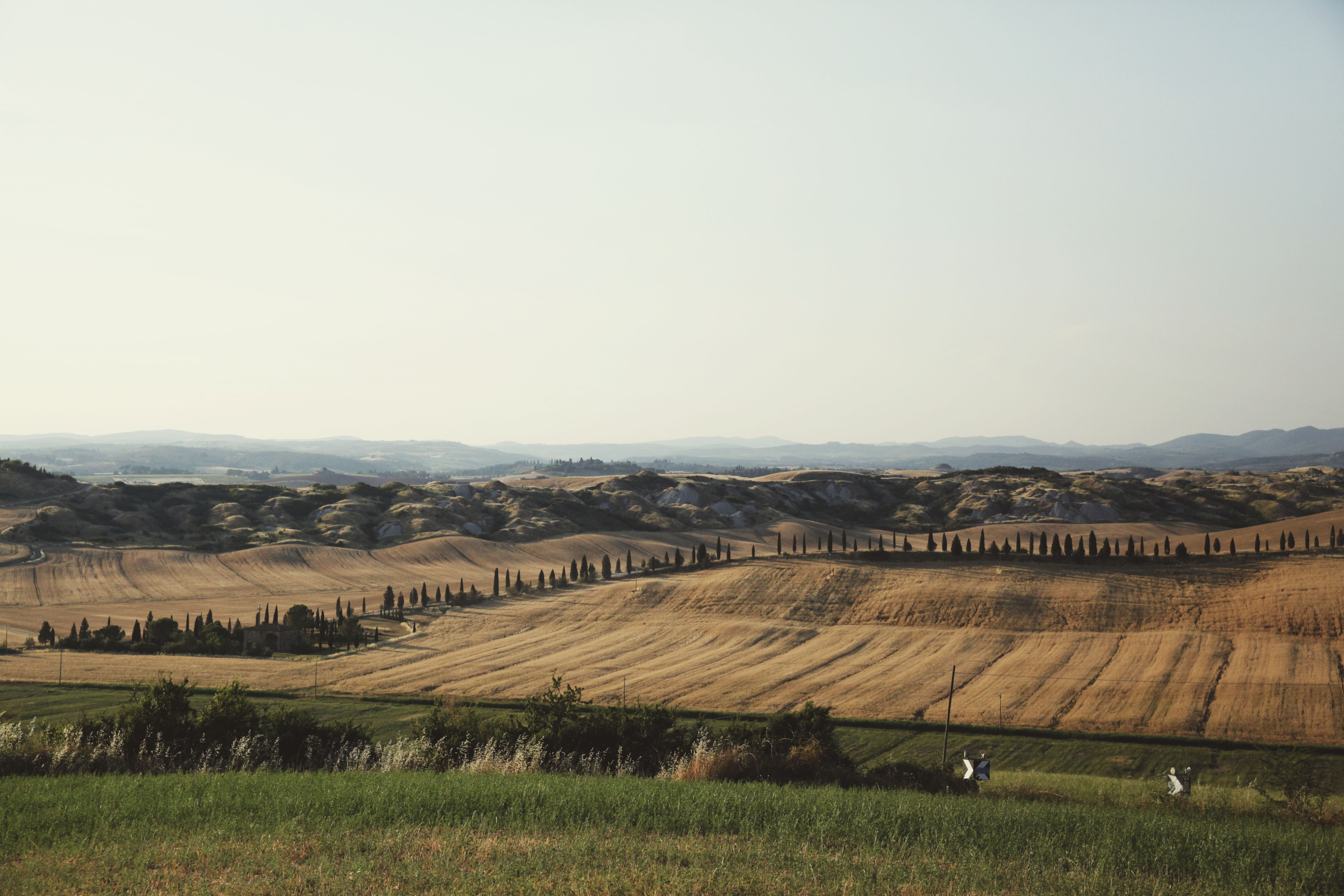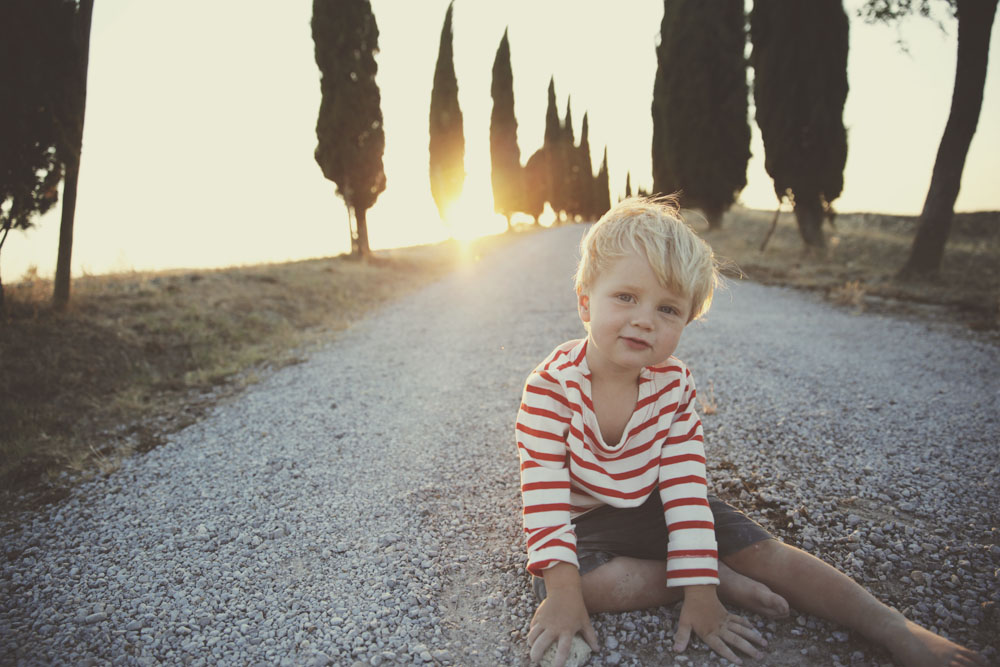 Yesterday on the way home from Siena, we took the long way to return to Orvieto. The sun was still on our side, the boys were in good spirits after a relaxing day in Siena, so we hoped that an extra hour in the car wouldn't be a big mistake, in order to drive through the Val D'Orcia area of Tuscany. This was my first time really seeing Tuscany. Though Florence is in Tuscany, it's a city, so you don't get that Tuscan rolling-hills-as-far-as-the-eye-can-see flavor that you imagine when you picture the place. (As a reader pointed out, it looks like that scene in the movie Gladiator–and upon further googling I discovered that indeed it is!).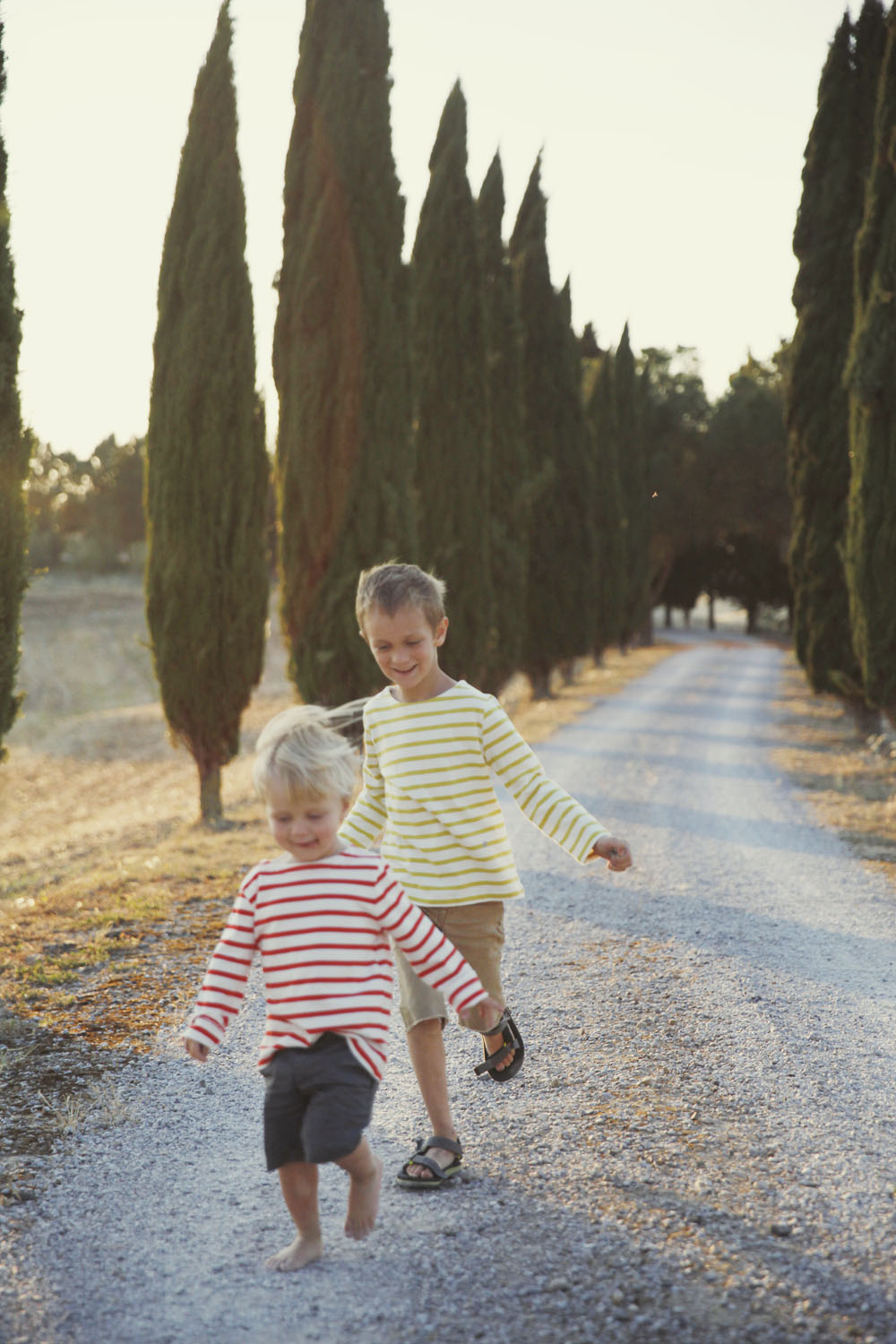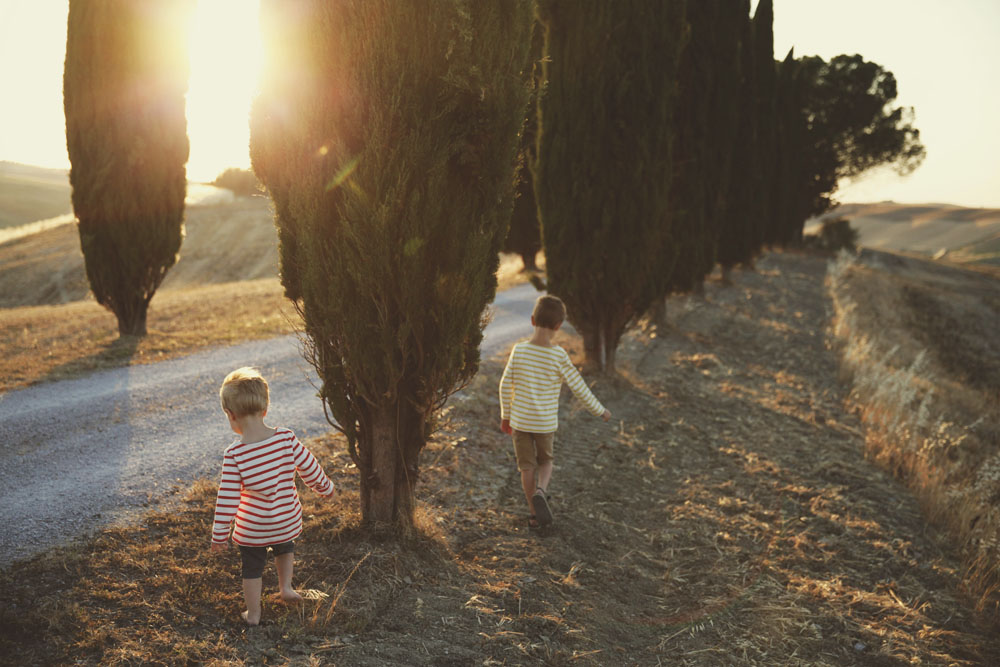 Driving through here and seeing the fields of gold (Steve started singing Sting while driving, of course.) with the silhouettes of villas scattered about (fewer than you'd think), the long pathways lined with cypress trees, and the complete serenity that it begs you to surrender to, I wondered if I could leave it all behind and move here. There are certain places that force that question. This was one of them. Utterly beautiful. Well worth a drive through, if you decide to rent a car in Italy. Have a picnic along, a blanket to spread, and a completely empty itinerary. I don't think you'll regret it.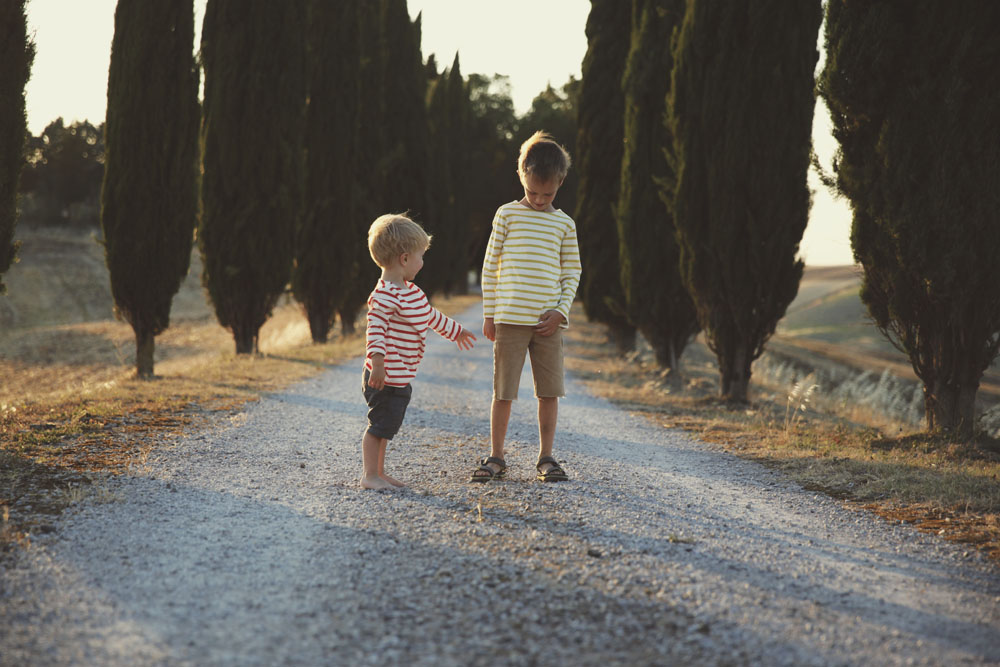 The boys appreciated the few stops we took. It was too beautiful to drive right through. We were there when the sun was setting and I would absolutely declare that the very best time to drive through. They ran up and down this long drive and, like little boys would, threw little rocks in the air over and over.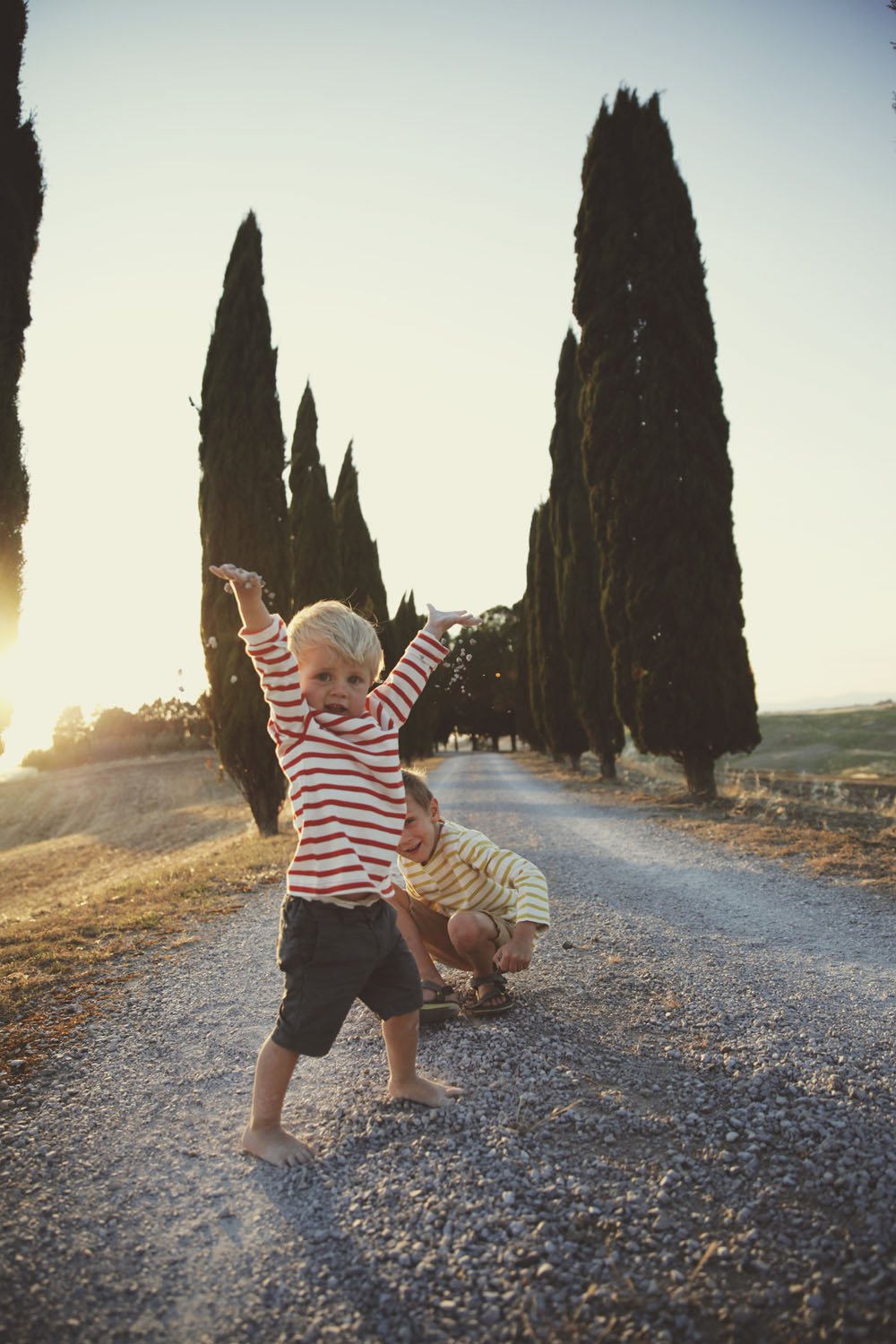 The boys are wearing my very favorite, Mini Boden Breton stripes from Nordstrom (this top is down to $10.20 right now! And would you look at how sweet this is.). They're thick, beautifully made, and will last long beyond these two growing out of them. That's probably my favorite part of Mini Boden. Their pieces are made to be handed down. And with Nordstrom free shipping and incredible return policy, it just sweetens the deal.
Here's some more of my Mini Boden favorites and a few other favorite kid pieces available at Nordstrom.
[show_shopthepost_widget id="2707821″]
This post is sponsored by Nordstrom. Thank you so much for reading!