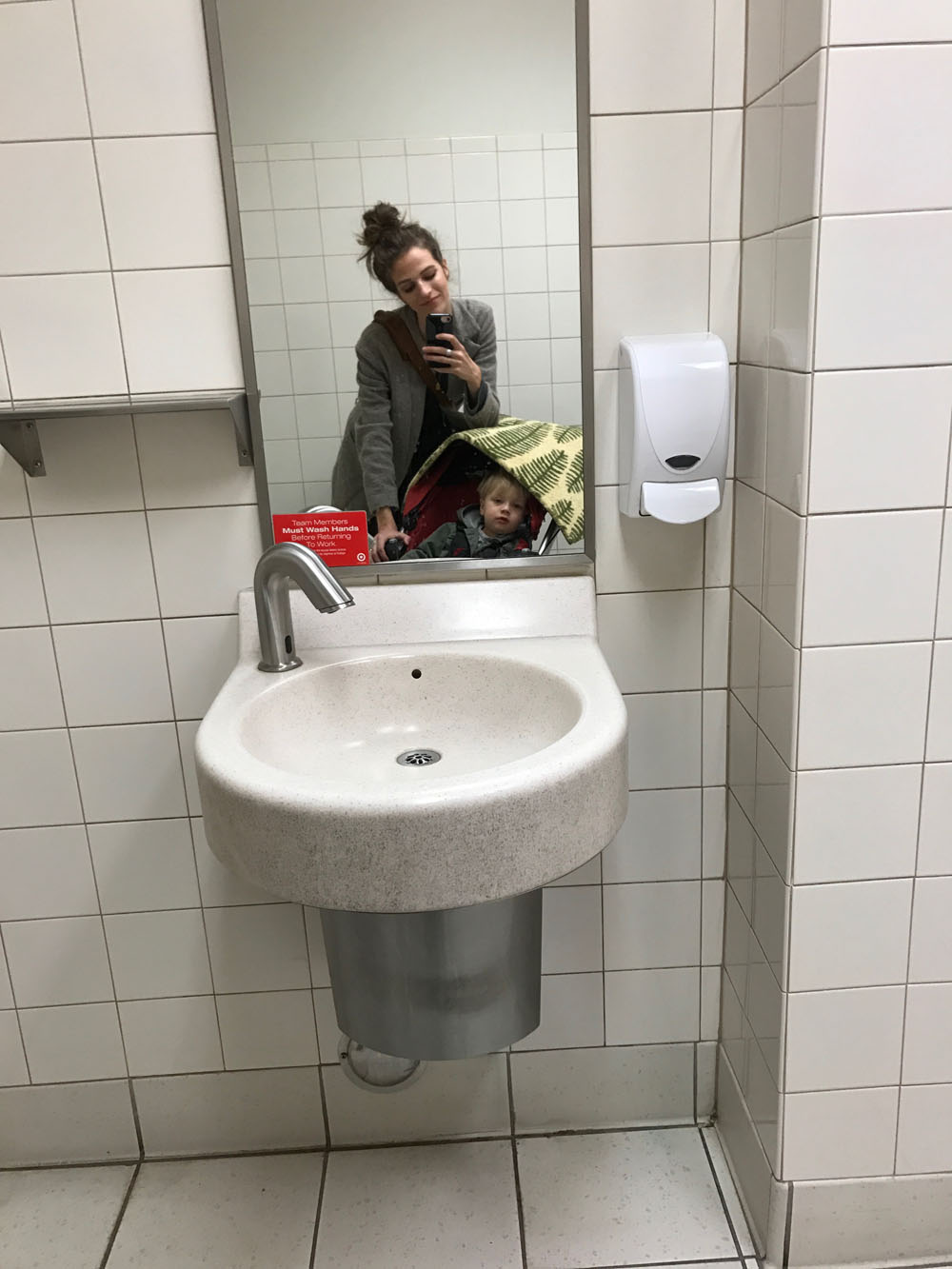 You'd think one of these days I could get a decent picture — perhaps one not in a Target family bathroom — for this post. Grab an employee and ask if he could get a picture of me with a mannequin or sitting on a Nate Berkus stool or something but alas, today is not that day. Here we are. Let us go forth and talk about how Target's trying to steal all our monies.
Throwback rack! Love those fun old school running shorts (4 colors). They remind me of Soffe shorts. Does anyone remember Soffe shorts? Wore them constantly in middle school/early high school–always rolled down to see the white waist. I love all the t-shirts in this section too. Although, is it just me, but I hate wearing these sorts of shirts and getting eye rolls from the older crowd. True story: I was on the beach last summer in a Pink Floyd shirt and an older family member was like, "Heh. Were you even old enough to listen to them?" And I wanted to be like, "Heh. Surprised your eyes are working well enough to read that." So, be ready with your defenses if you wear a Woodstock shirt and you're only 25. And to the ones ready to say something, get off your high horse and go drink your Miralax.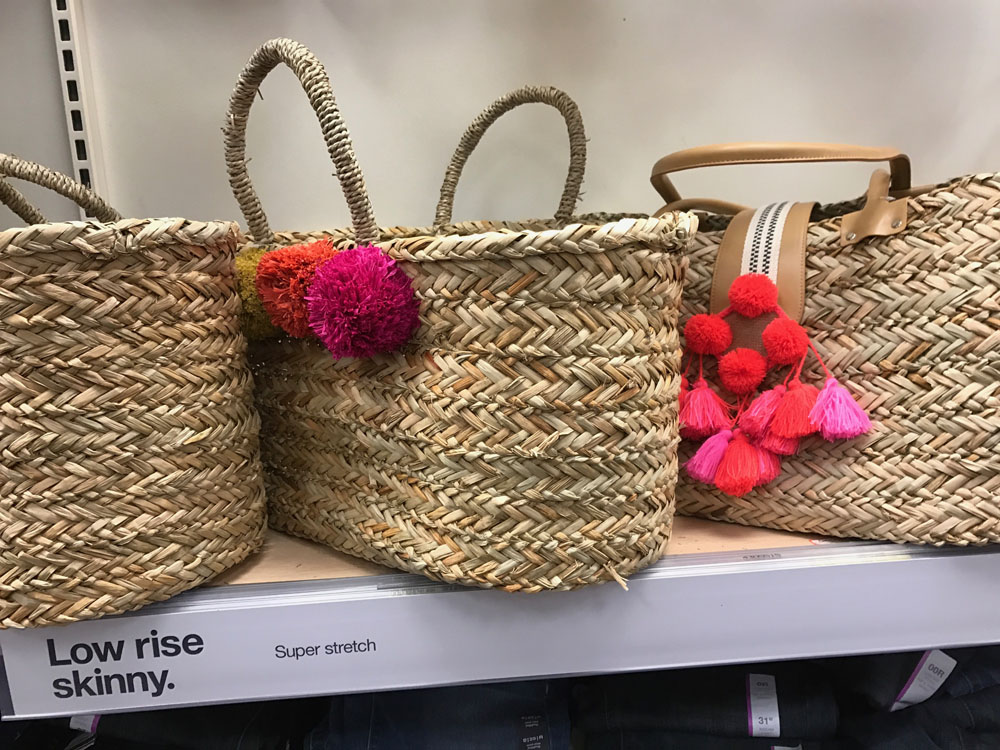 Cute basket purses. Is that what we call these? Basket bags? Market totes? What if you never take it to the market? Ah, I found the answer–straw tote. That makes more sense. If you find yourself in need of a straw tote, get on over to Target.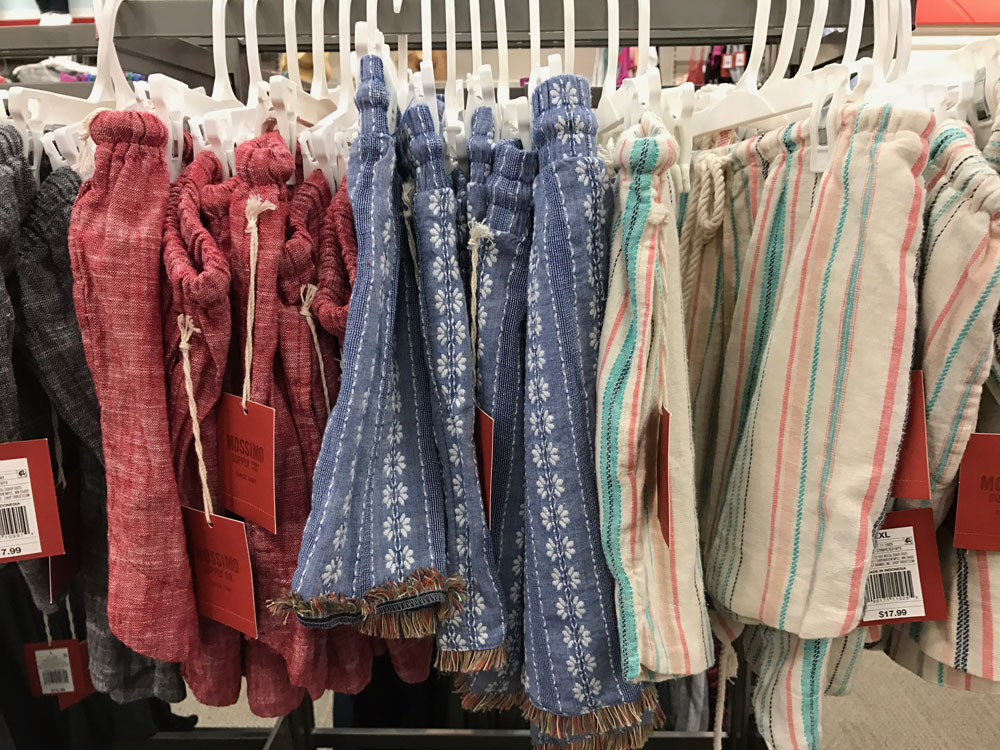 I loved these shorts. Saw them and was like, "You done good, Target." They reminded me a little of Lemlem which I love but come with a hefty price tag (really cool company, however and worth checking out for sustainable goods made in Ethiopia). I bought the pair on the far right. Gonna throw 'em on all summer long.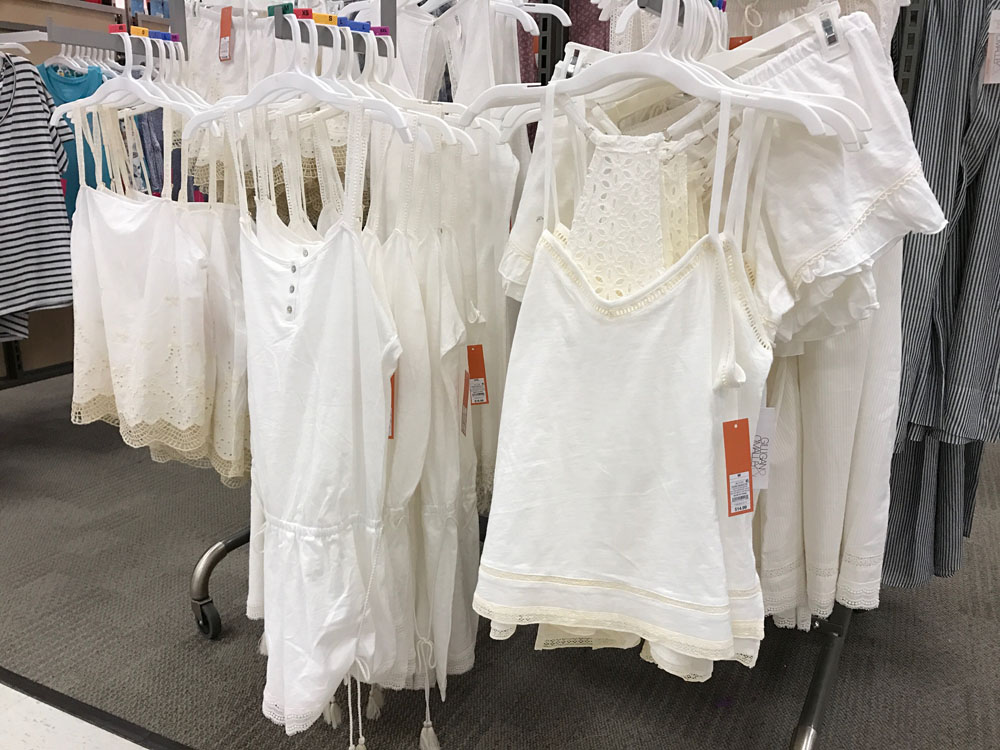 Do you do cute pajamas? I think there's two pretty solid and opposite camps – those who do cute pjs and those who do not. I'm in the do not. At least I am since nursing 4+ years. I just feel like I need a little more support up top for what has been left over (almost nothing). And these pretty loose tops just don't give me the support I'm after. It doesn't have to make sense. Anyway, if you like cute pajamas, go to Target.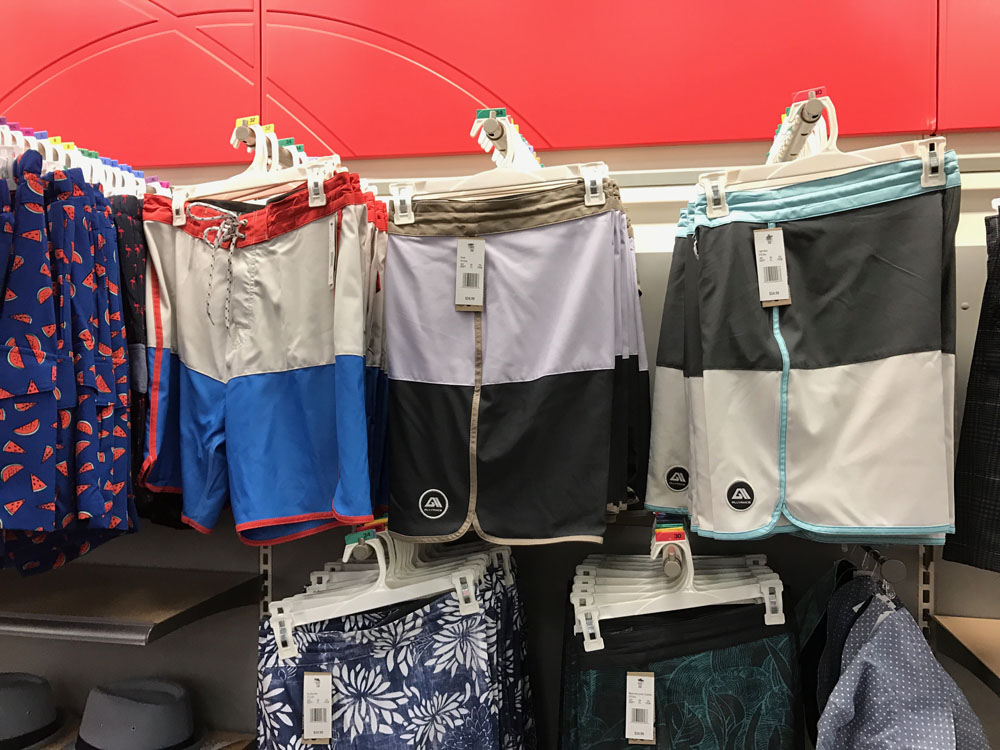 How awesome are these men's bathing suits? I love them.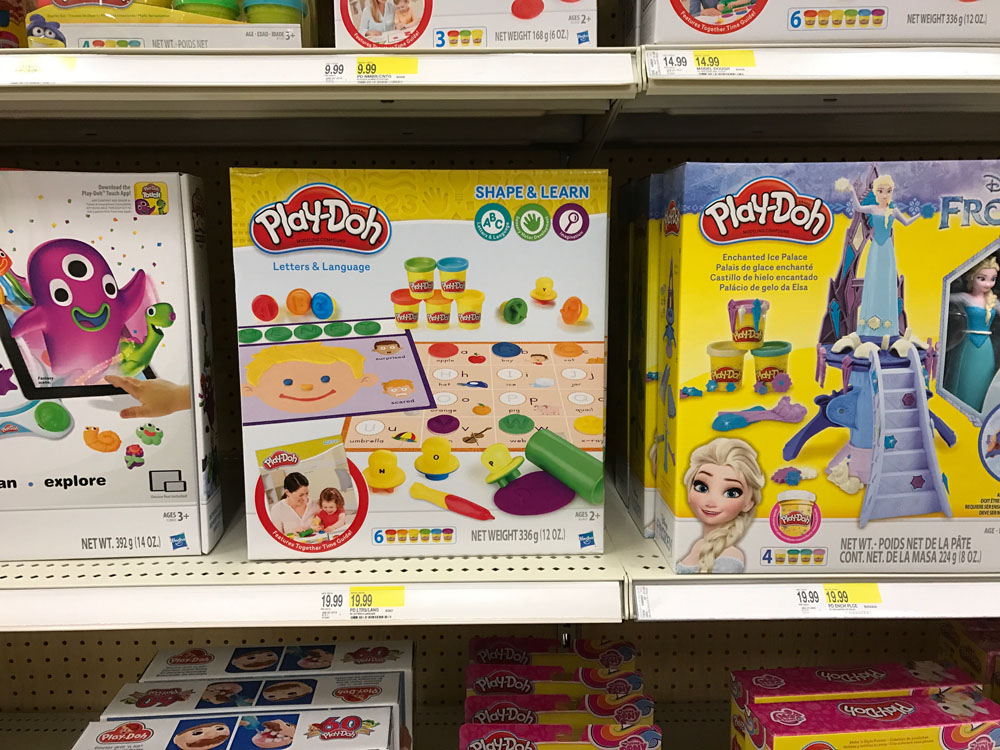 This shape and learn play doh set looked so cool. I actually strongly considered it and then decided to wait for a birthday or something. Also, who else has one-time use Play doh? Just the Hunts? (That was an exaggeration but, seriously, my boys have no respect for play-doh-putting-away.)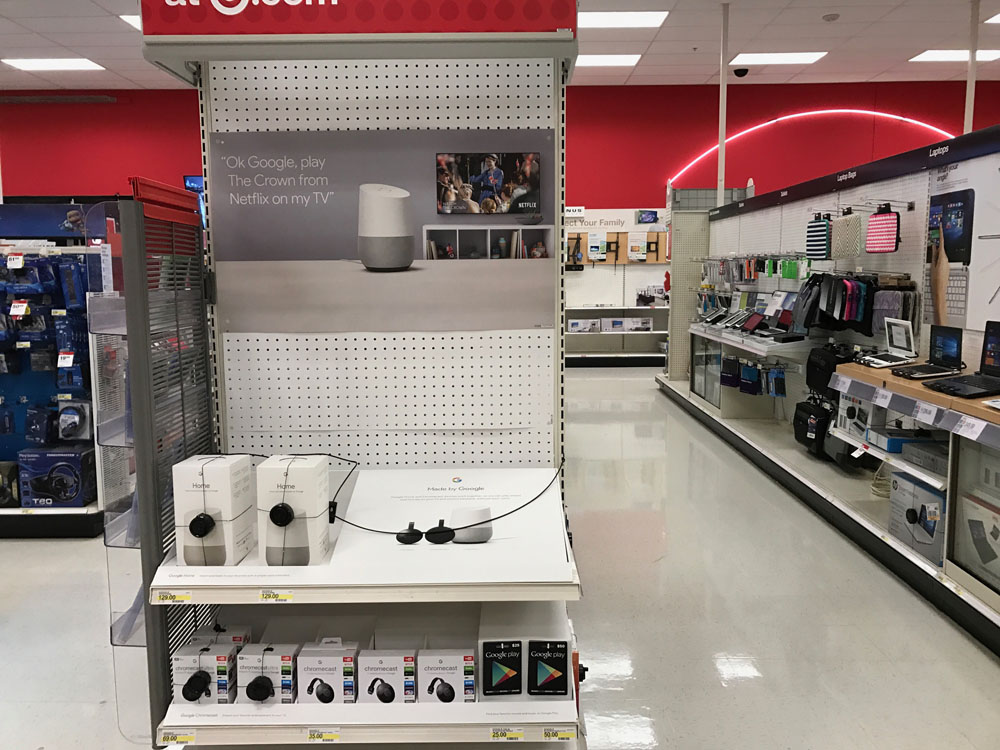 I just watched Snowden and now I'm pretty sure we can change the name of all of these devices to BIG BROTHER.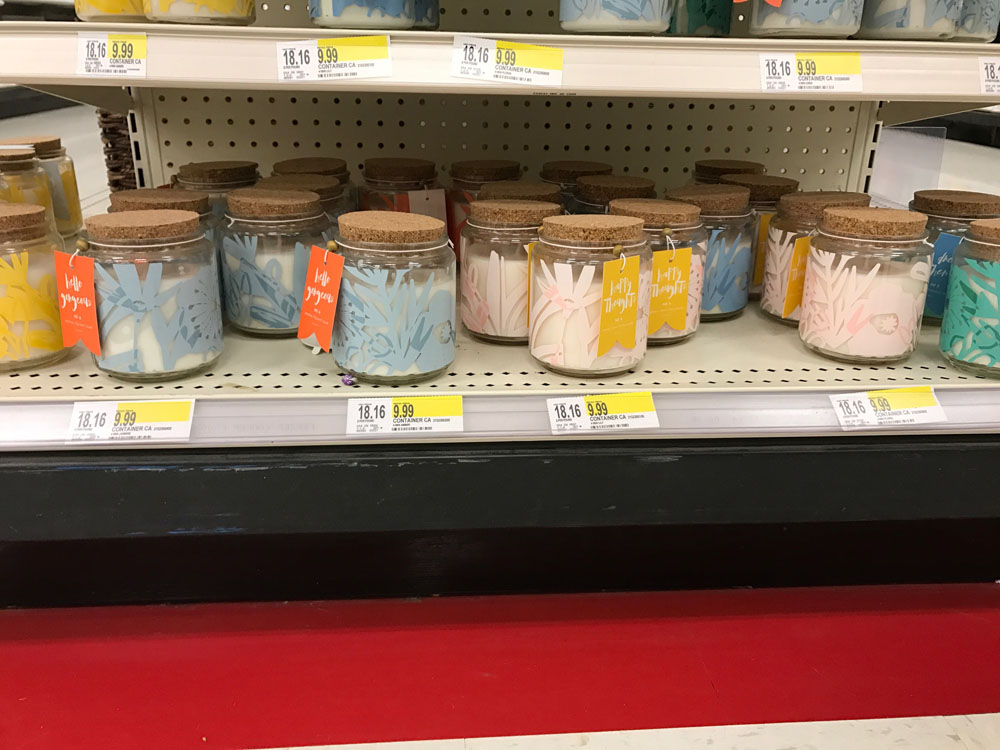 These candles are the perfect scent to wax ratio. You know how sometimes they are SO overly scented?! I have some like that that I simply don't light anymore because it's like spraying perfume all over the house. These are subtle. Buy them without fear.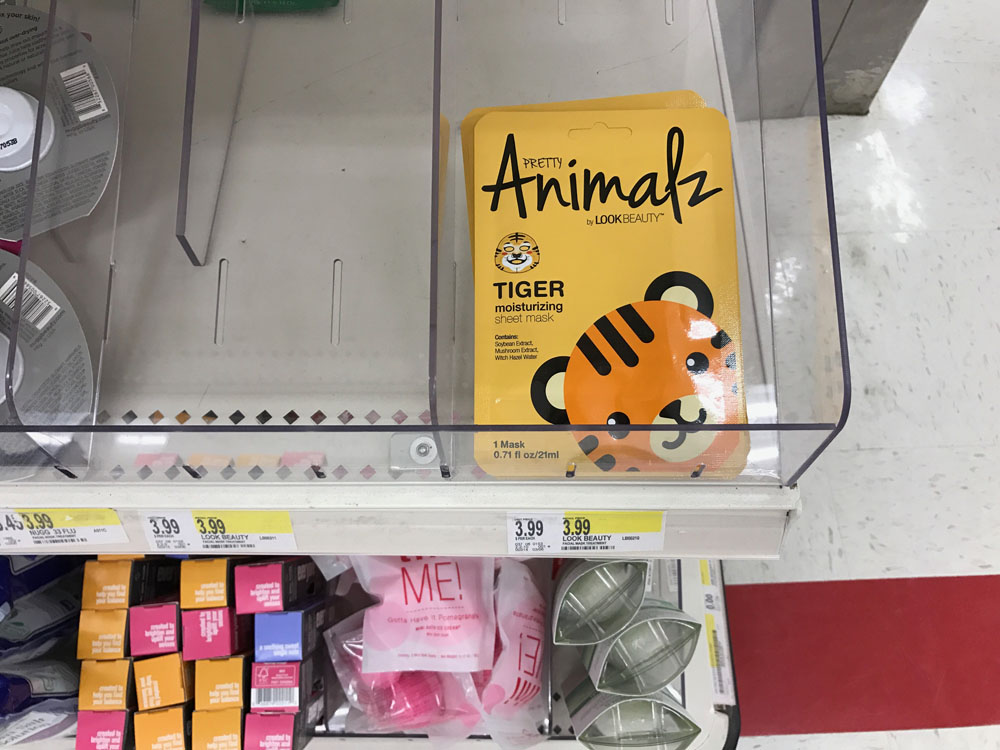 Do we really need to multi task our mask-wearing to both help our skin and actually look like an animal while we wait? Was there a market for this and I just wasn't aware?
Until next time, Target…