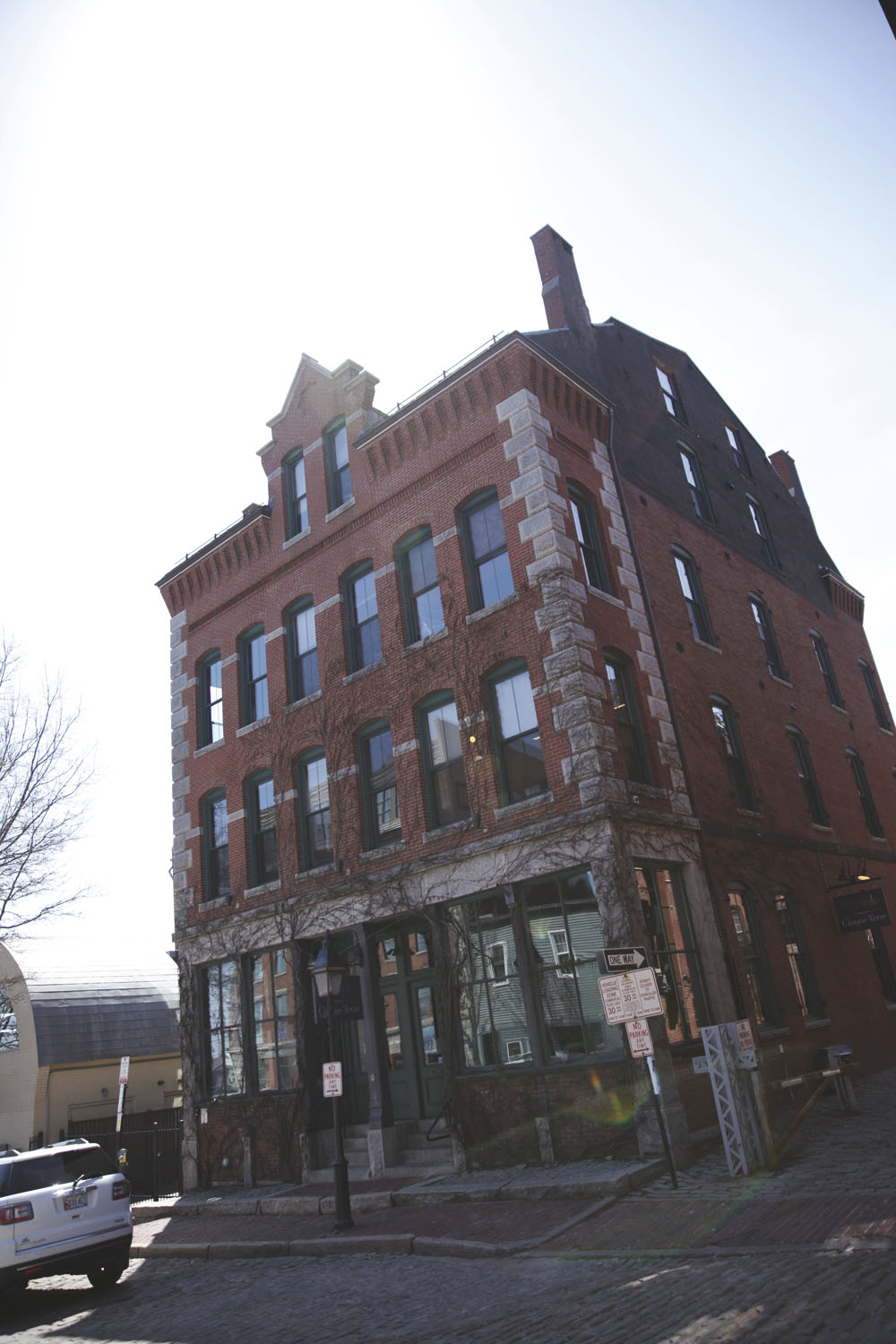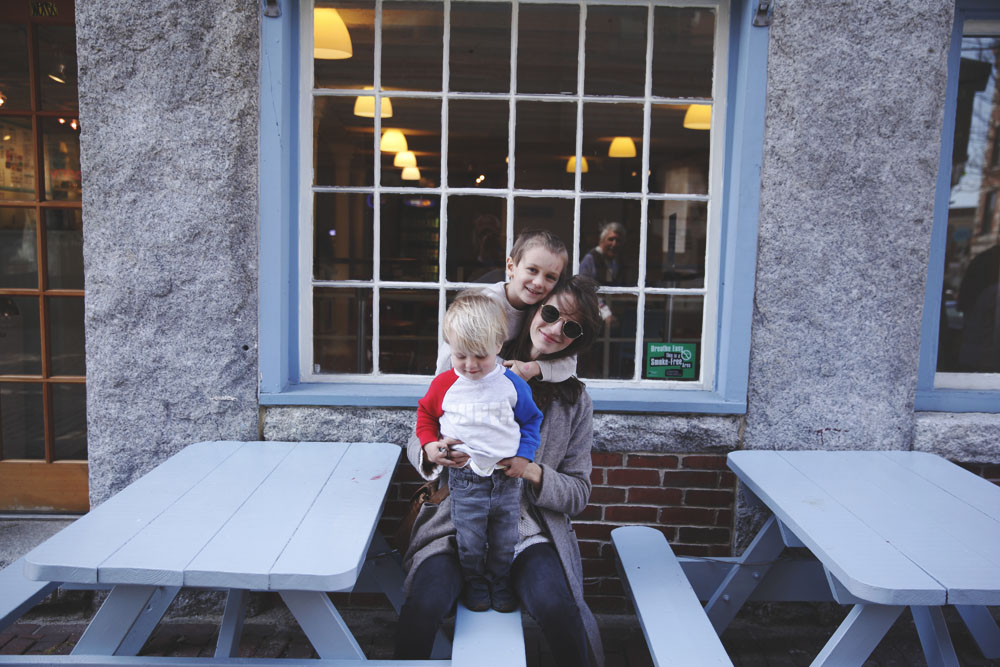 If you've been following along on Instagram, you know that this week has been rough. Too much work, too much stress, too much arguing, too much crap. Steve has been working long hours, I've been trying to fit in my own stuff where I can, kids are on spring break (minus the fun! spring! break! part of that), I've had a cold, parenting woes, and there I am having alone time in a dark part of our basement nearly in tears. Been there? Done that? I don't find myself in that desperate a place too often, but when I do, it really sucks. So, here I am throwing it back to a sunnier, happier day in Portland the day before Easter. We love Portland for a day trip. It's not so close that we go often, but not so far that we can't. Nevertheless, we're averaging a Portland trip less than once a year. Next time, as I told Steve, we should plan an overnight! So many places to check out in that sweet little city.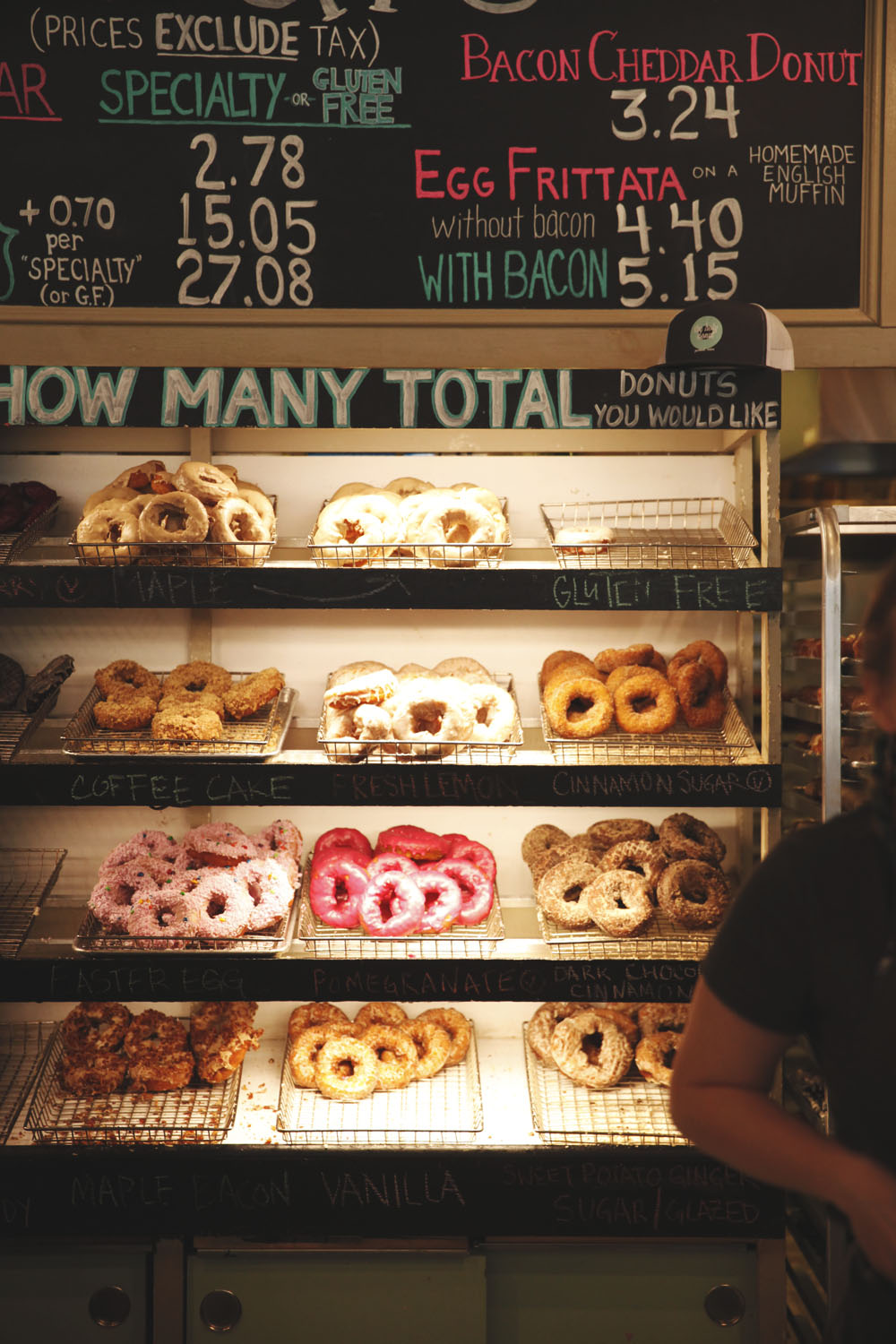 Our first stop was The Holy Donut. While the donut craze has hit America hard, it hasn't really hit north of Boston specifically that hard. There isn't an awesome donut place within… at least 30 minutes of us? What the heck! So, Holy Donut it is. (In fact, if someone from Holy Donut happens upon this post, I see you're opening new locations… let's talk.)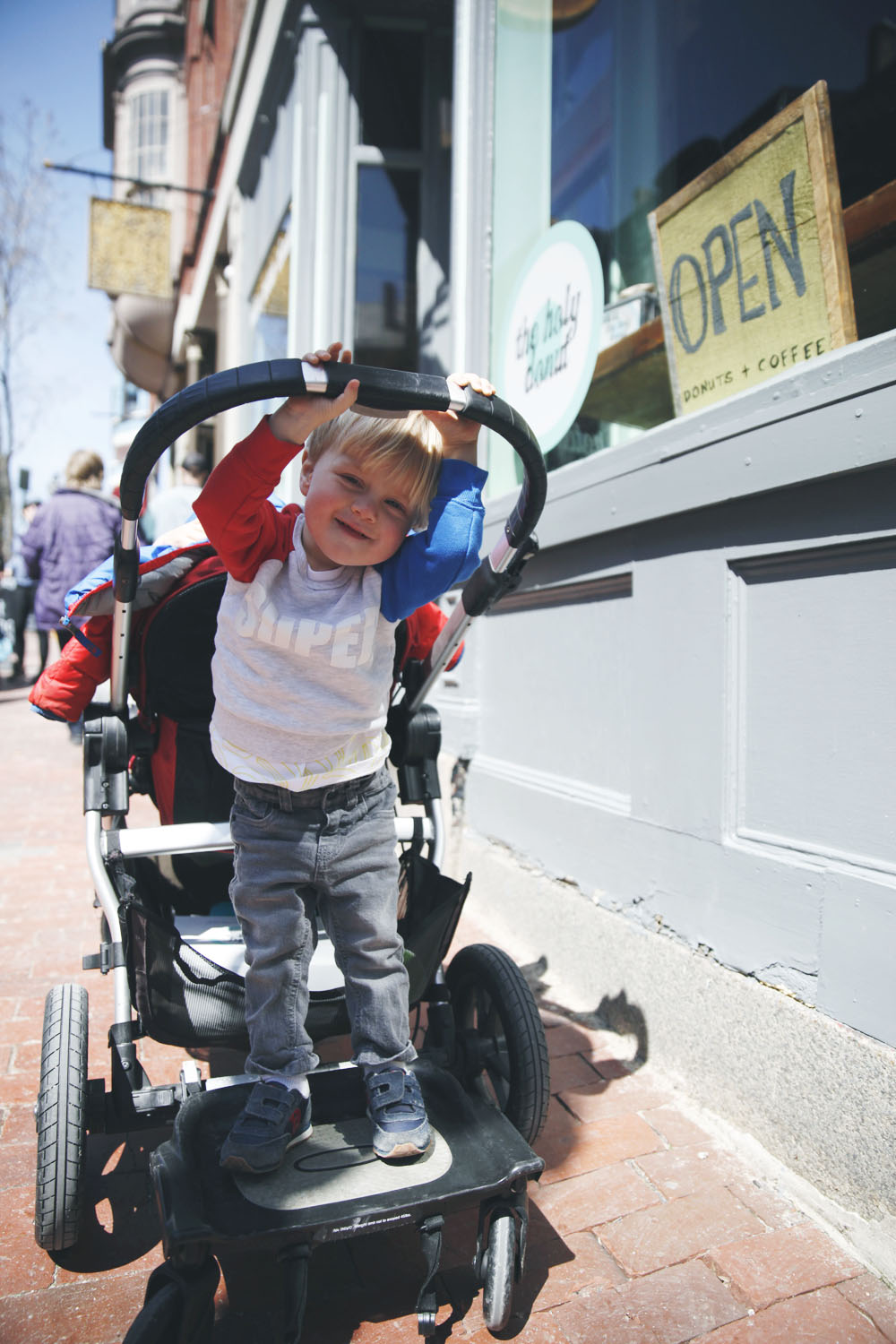 Suddenly a lanky little boy. Pretty sure I gave birth to him a few days ago. This makes no sense.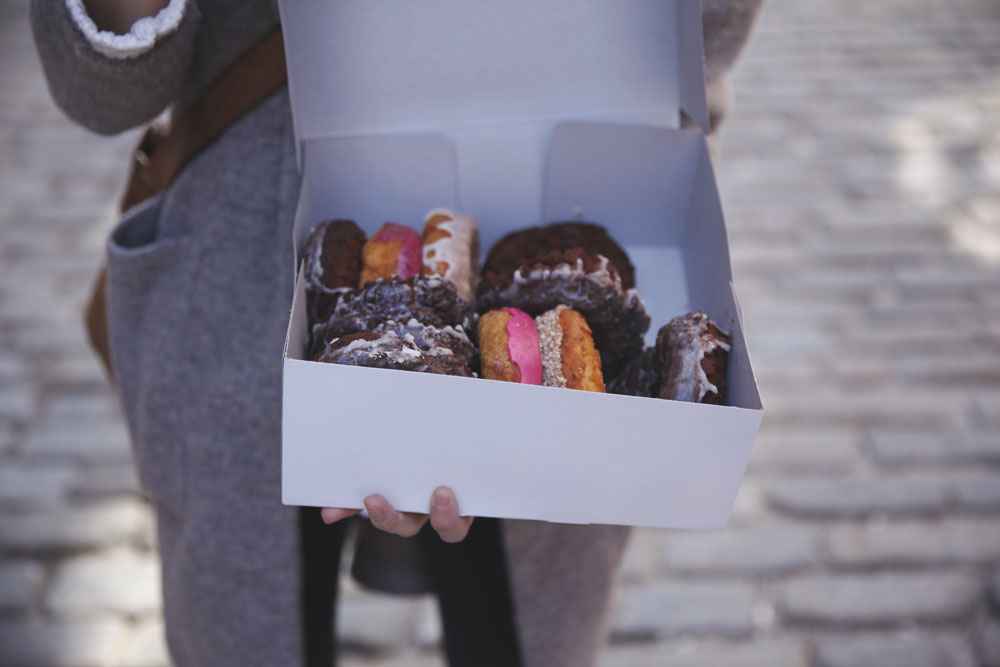 Get this, there is real MASHED POTATO in the batter and somehow it totally works. They're delicious. More of a cake-like donut than a real fluffy one and I loved them. I had the chocolate sea salt and a little bit of the original that Steve got. I regret not trying all of them. We mostly bought them for friends of ours. (I suspected a cold was coming, and when I'm in that place, I'm pretty psycho anti-sugar.). Now I'm looking at the above picture and wishing for a bite of the lemon and the vanilla.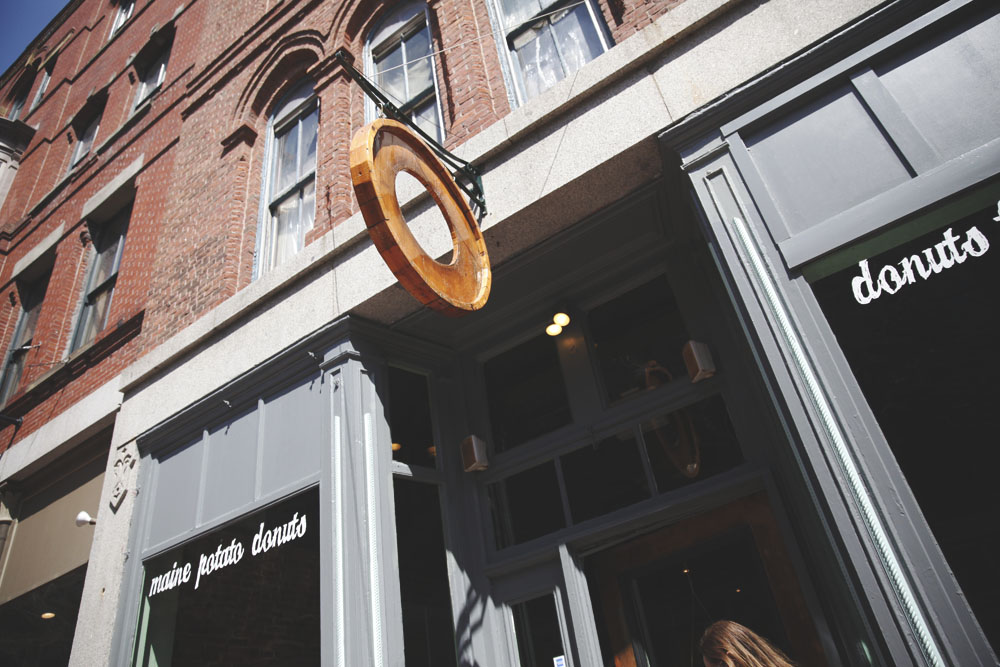 There are two locations in Portland lest you find yourself in too long a line at one. Go to the other!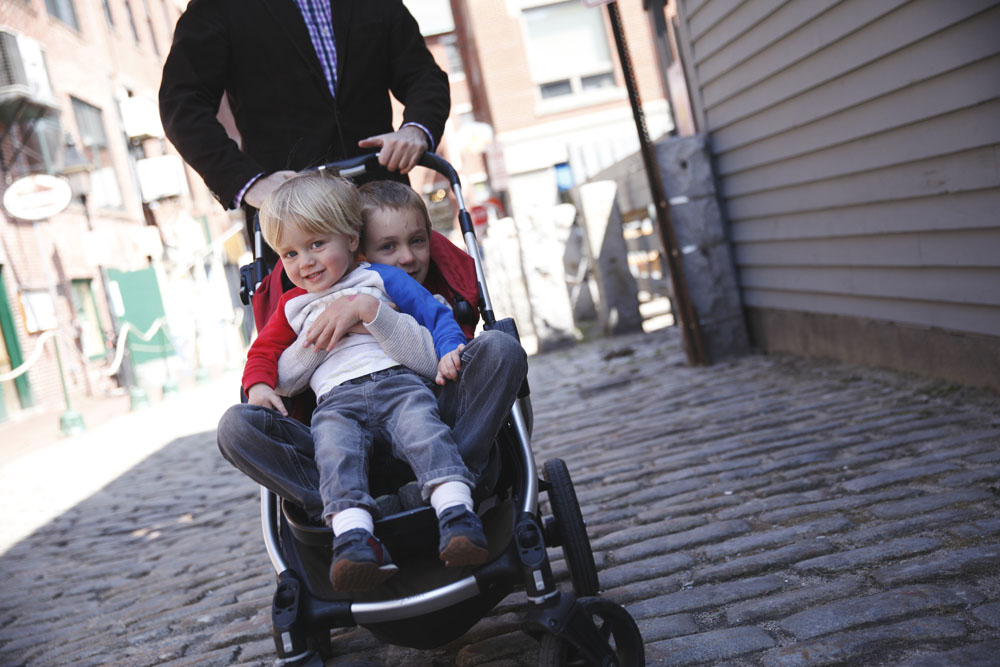 Parker is so, so, so much more ready for a long, sustained cuddle with Anders than Anders is with him. Anders is just a mover and a shaker and, at the energetic age of 2+, he cannot sit still with Parker the way Parker wants him to. It is both adorable and heartbreaking. "Anders! Come sit on my lap on the stroller!" He would've proudly pushed all over Portland that way. Anders allowed it for about 4 seconds.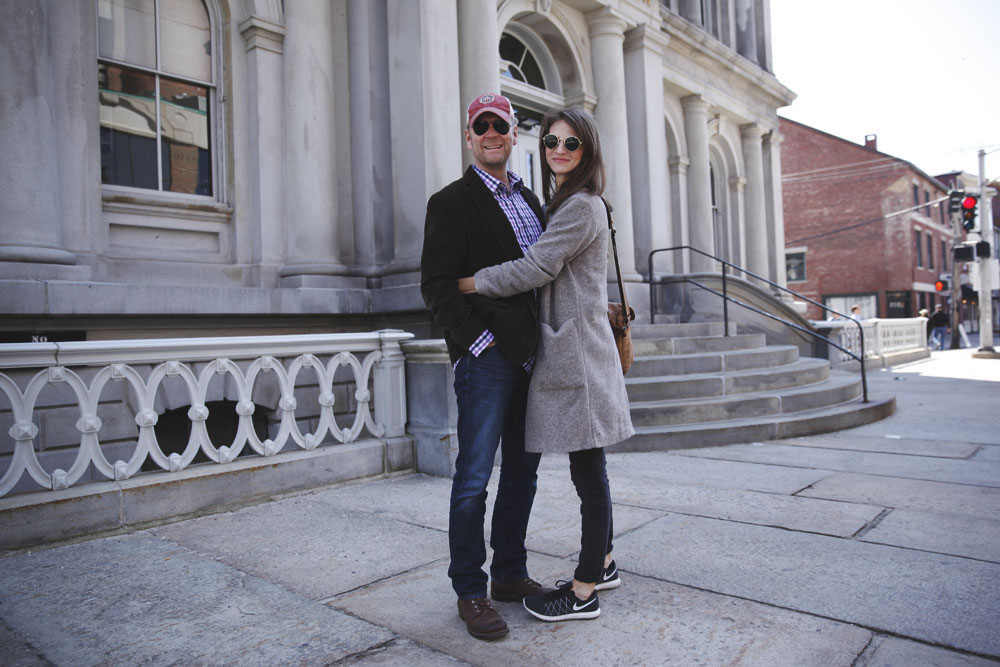 Photo credit to Parker on this one!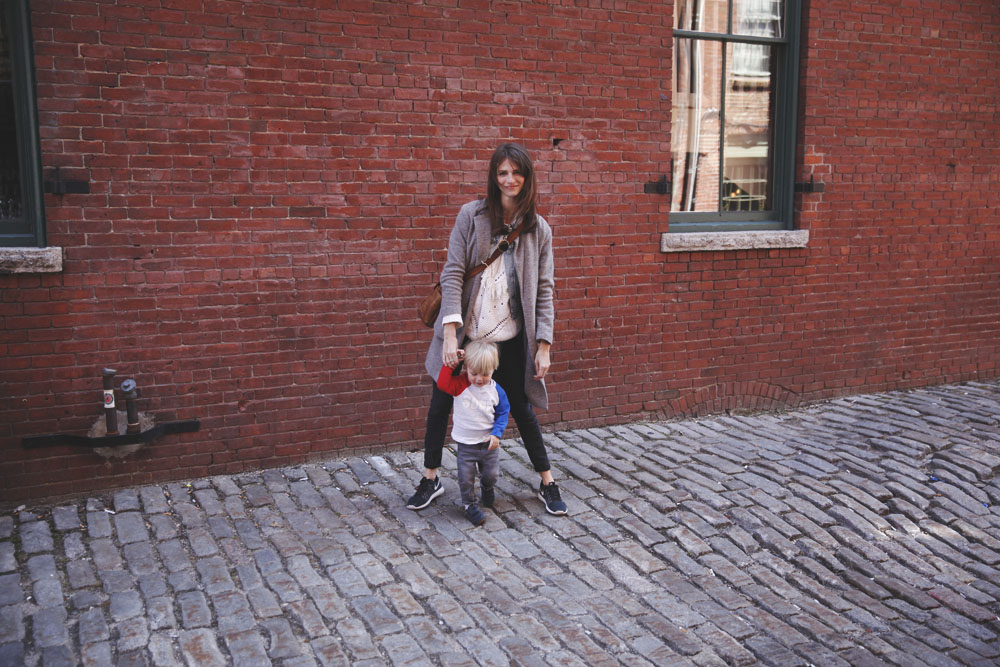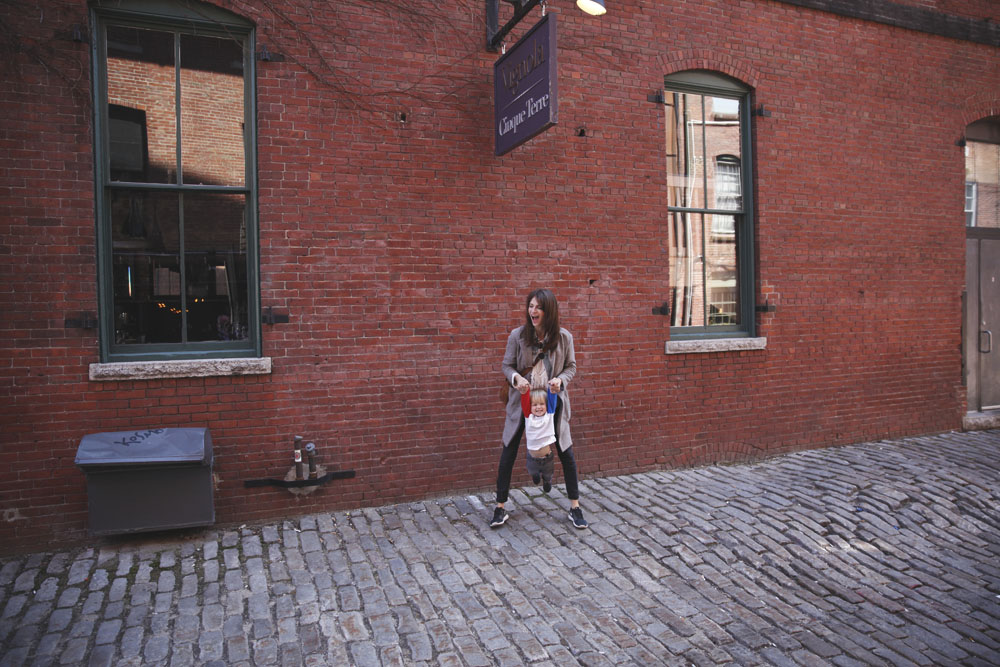 Portland has this sweet little alleyway that runs parallel to the water, and it's all brick and beautiful. And in this alleyway, I found my next restaurant wishlist: Central Provisions.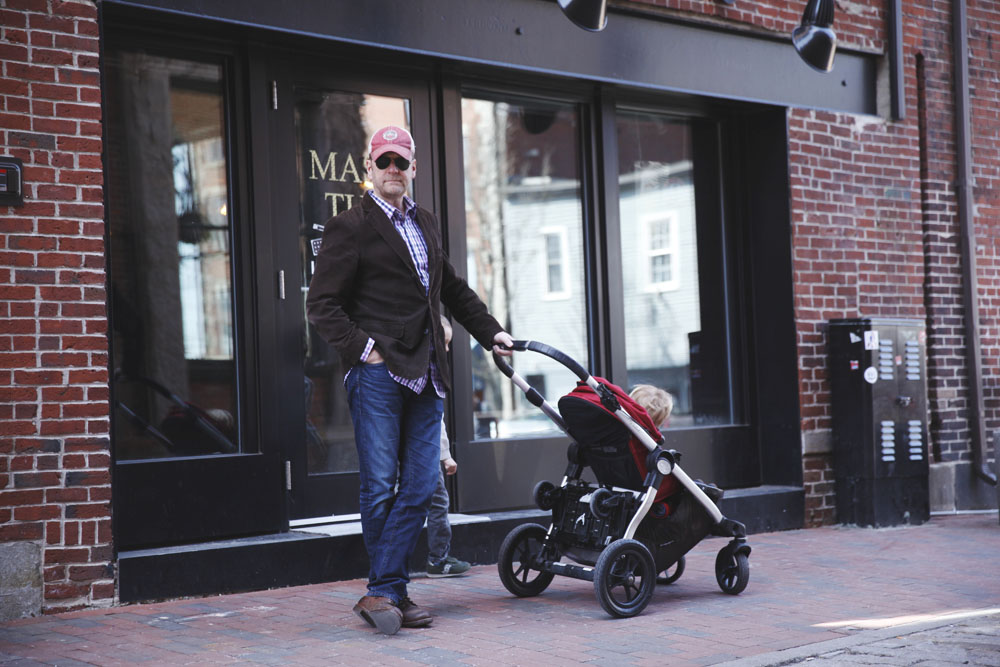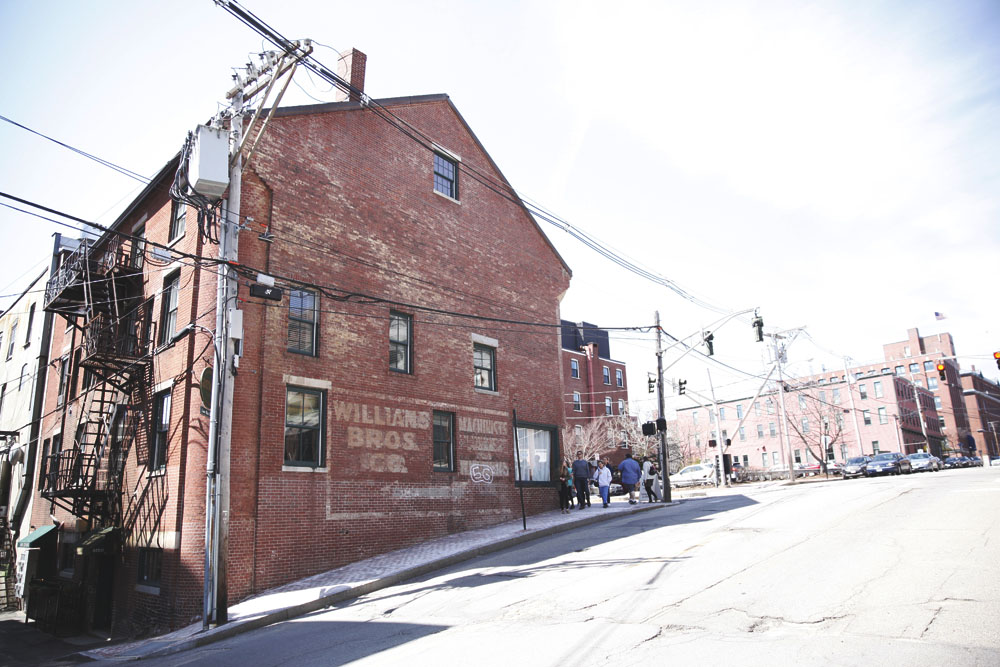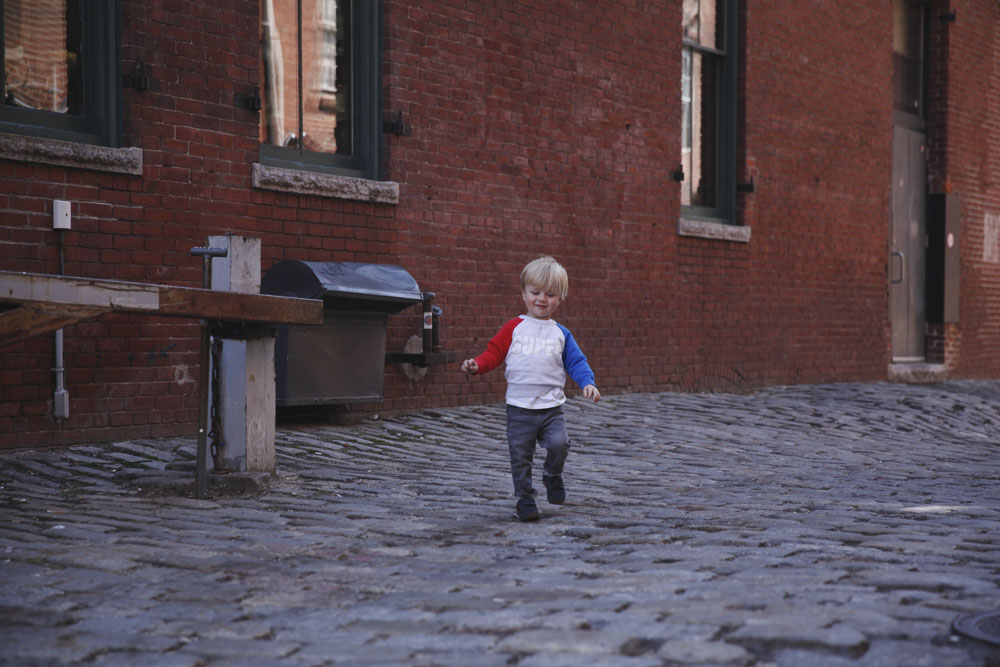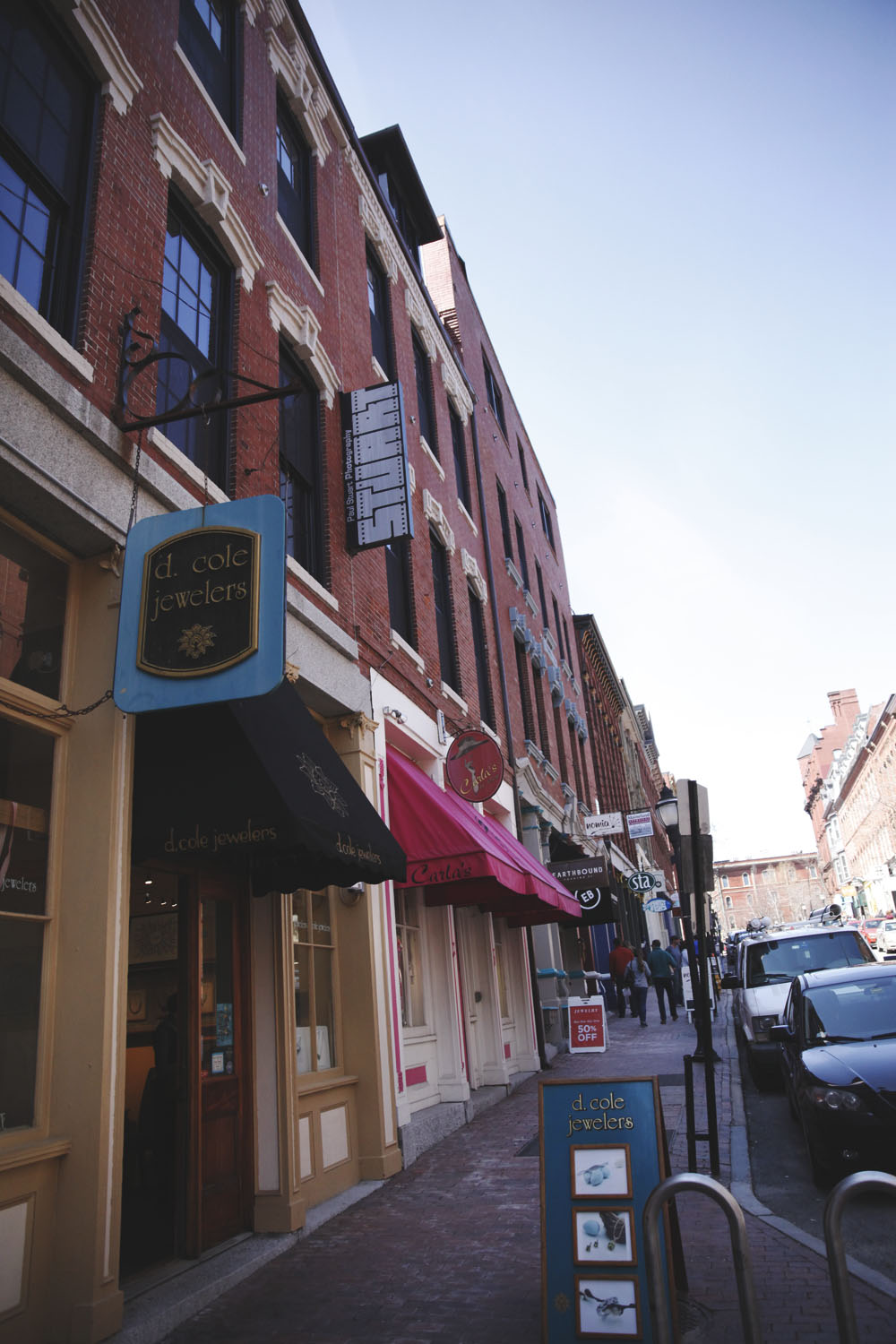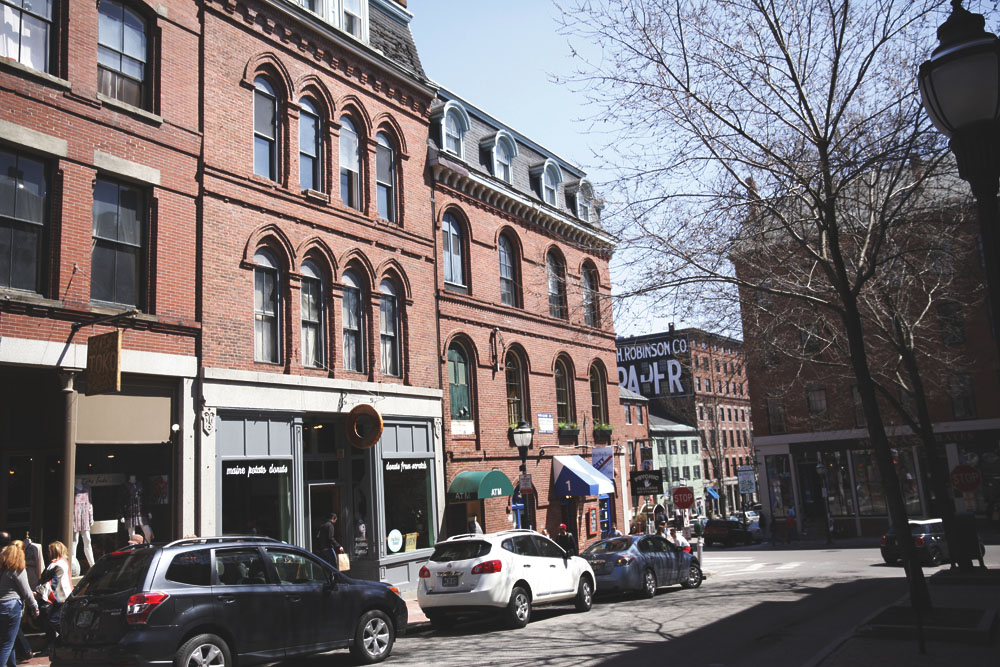 It's pretty typical for the driving force behind a day trip to be a restaurant I want to visit. In this case, it was Duckfat. The fries, the sandwiches. I don't remember where I first heard about it, but it's been on my mind. It was about an hour wait, and we were not going home without it. (We'd just had our donuts so the hour wait, on a sunny day, was sort of lovely.) It gave Parker time to practice his photography too. He took so many pictures. Mostly of our restaurant buzzer which he was in charge of.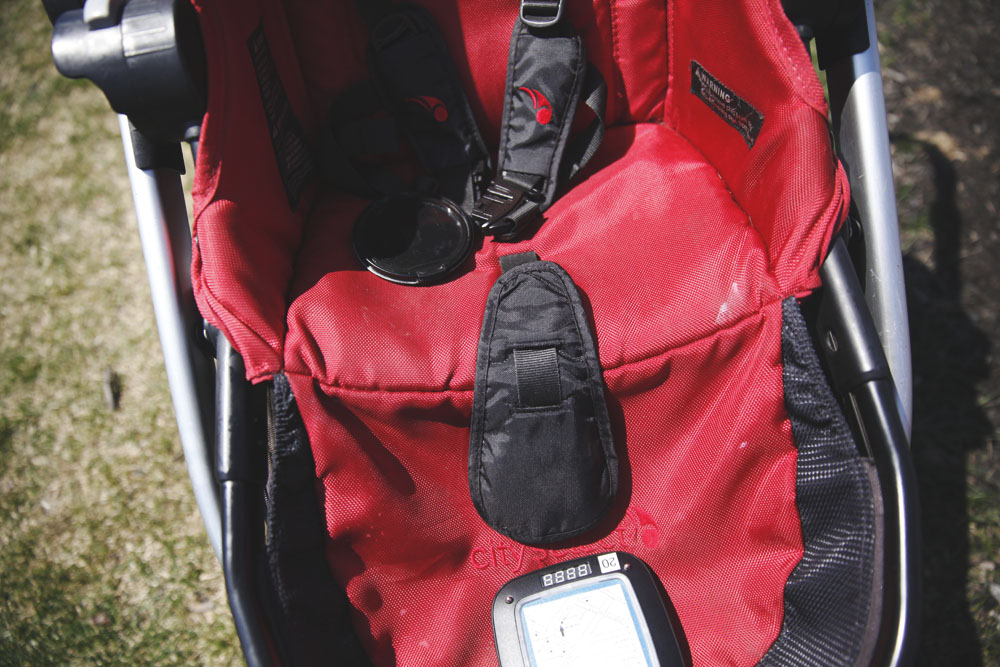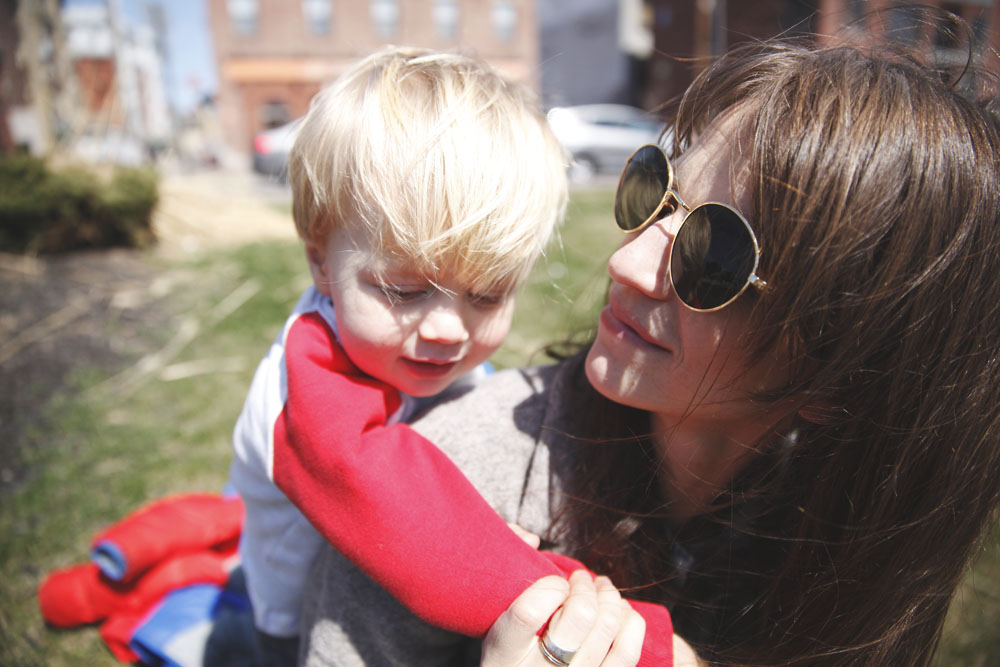 The below was a brussels sprouts appetizer and they were out of this world. The greatest brussels sprouts I've ever had. A mustard vinaigrette, bacon, croutons, fried in a little bit of duck fat. They were delicious. I could've eaten a vat of them.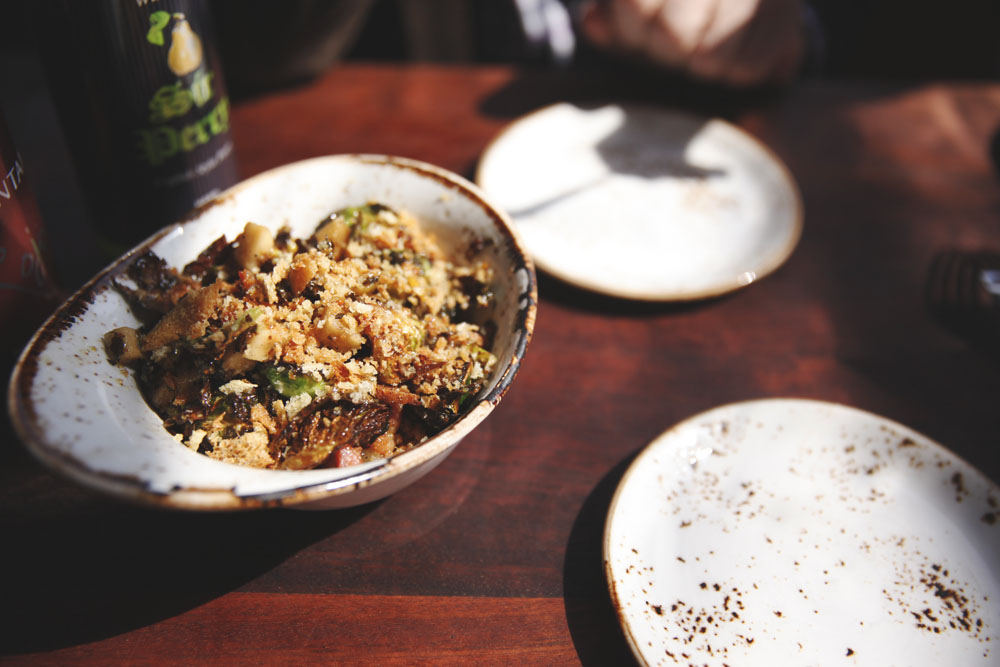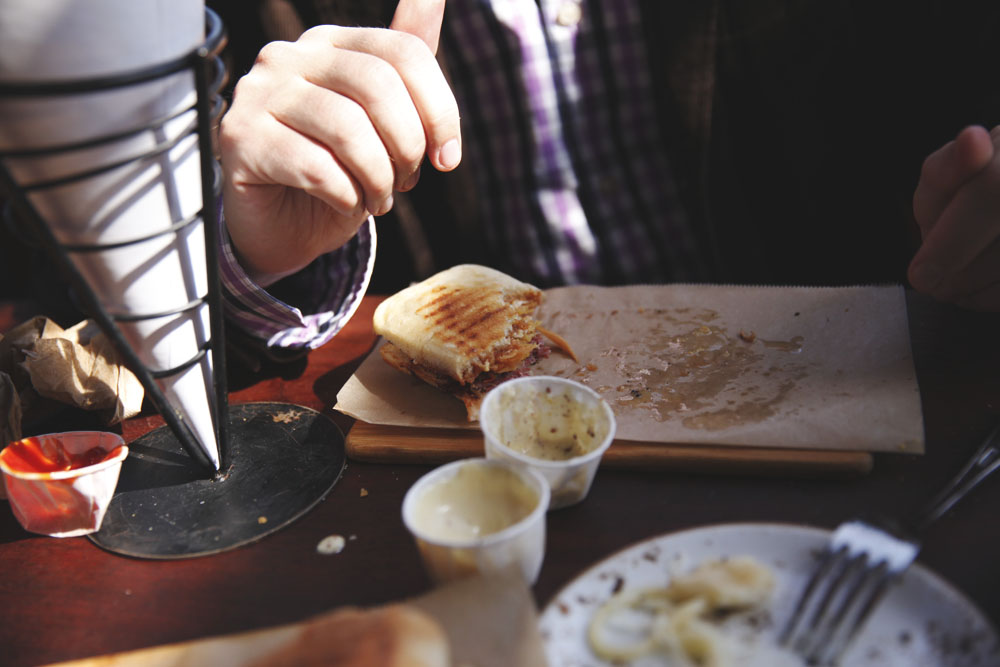 Then we got fries with garlic mayo, horseradish mayo, a pork cubano sandwich, and a brisket sandwich. The sandwiches were really delicious too, but the apps stole the show for me.
Locals, any other Portland favorites? I'm hoping to get up there again for a ferry ride to Peak's Island this summer. We did that a few years back and I loved it!