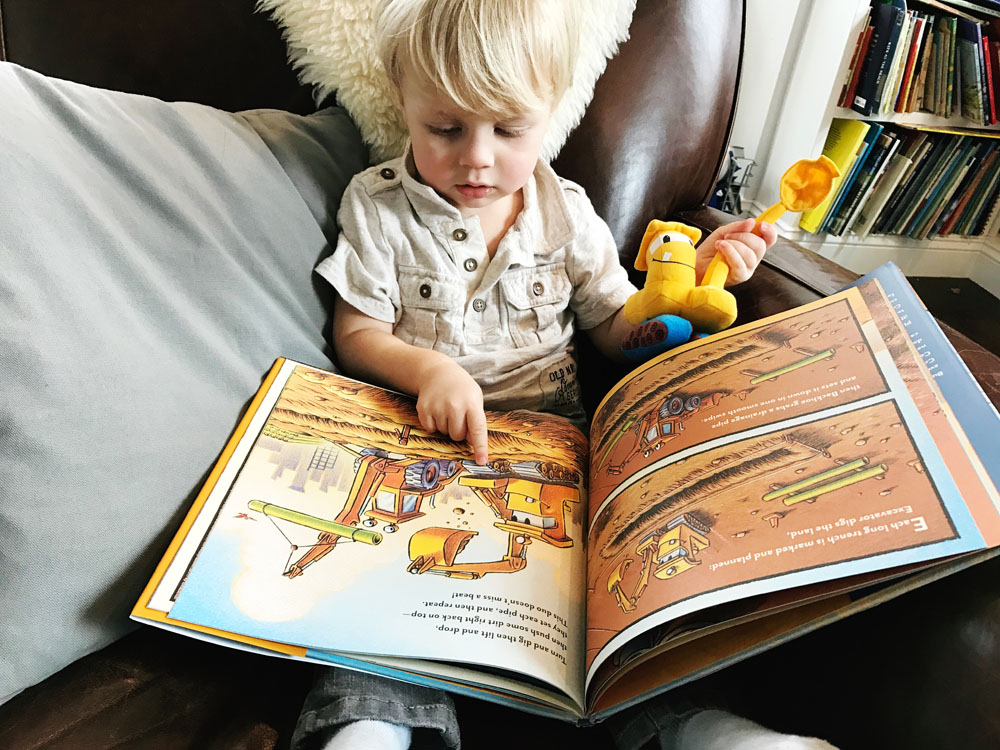 Anders enjoying Mighty Mighty Construction Site (We love this series!) that Chronicle Books sent us – with an excavator toy. This boy lives for construction vehicles. He's flipped through the pages so many times already. This weekend, I have a girls' night and William goes to PROM! (Can you believe that?) I'm so excited to see him off with his prom date.
Some weekend reading…
Madewell does intimates. So pretty. Especially this one.
For $85 million, you can live in the Gatsby mansion.
What the heck is micellar water anyway? (Any users?)
Love these.
Useless information that made me laugh.
Just discovered this brand of sustainable clothing and now I'd like everything.
Sydney's 10-step nighttime routine had me fascinated and overwhelmed. Does anyone else do this?
Have a good weekend!