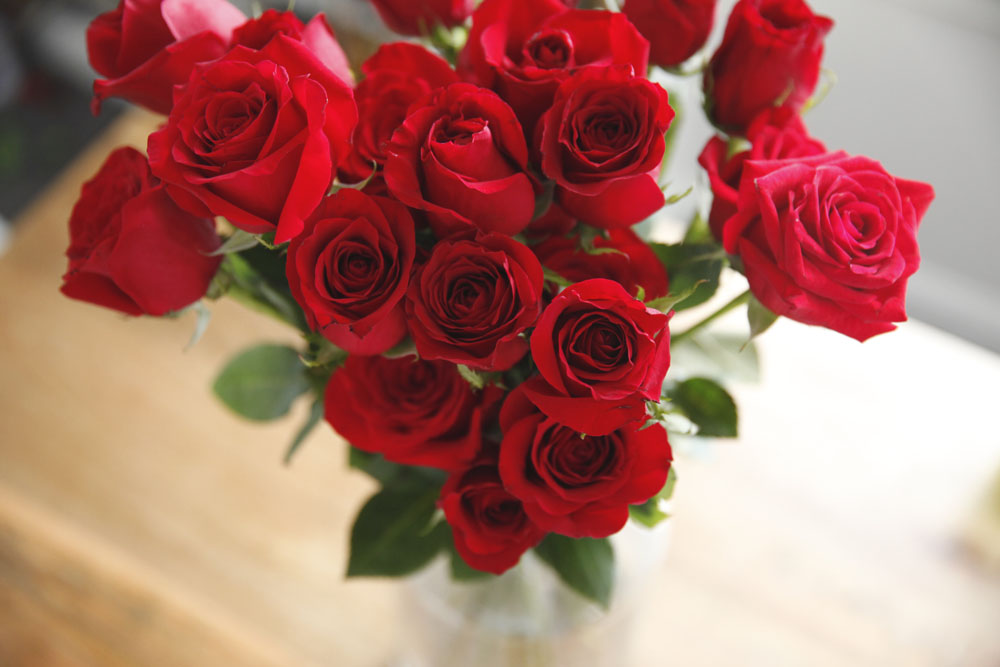 Valentine's Day, these gorgeous roses showed up at the door from Steve. You should know, he is not a flowers guy so this was a huge surprise. They're gorgeous and brightening up our first floor quite nicely. Steve, you stud you.
Now some weekend reading?
The return of the wooly mammoth? I'm not sure if this is good or bad, but it is remarkable.
Loved this video about putting our phones down and being together more.
Is it too soon for sandal-shopping because these are real cute.
Anyone make any at-home masks? The avocado honey one here is interesting (dry skin is one of my problems).
Conspiracy theory about Corinne from the Bachelor.
Named Airbnb's most wished for listing, I can see why.
A Botox facial without any needles? Does this really work?
A doughnut grilled cheese. I can get behind that.
Have a good weekend!