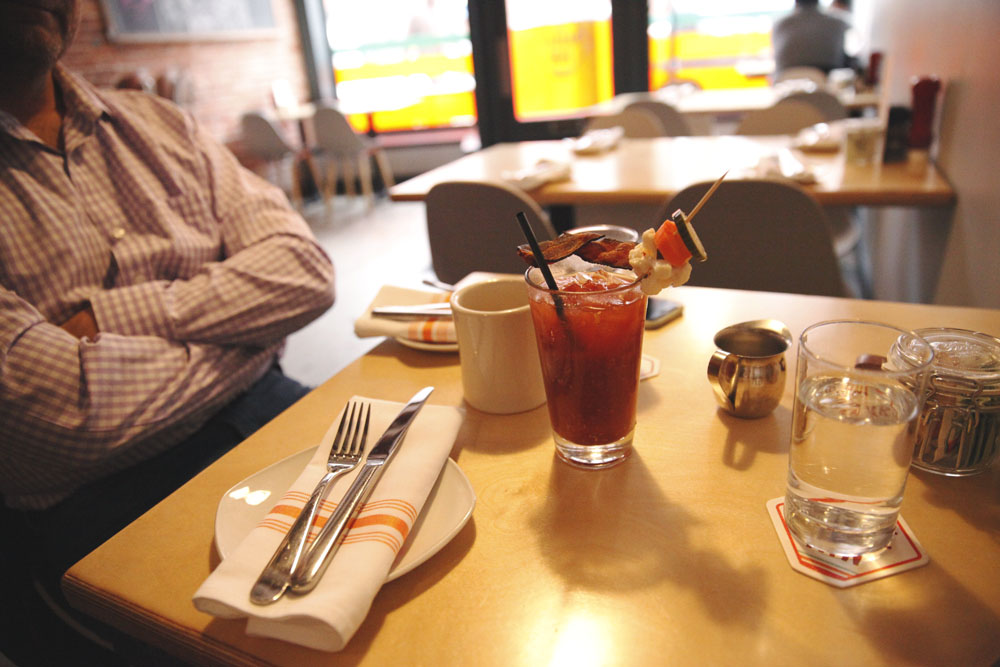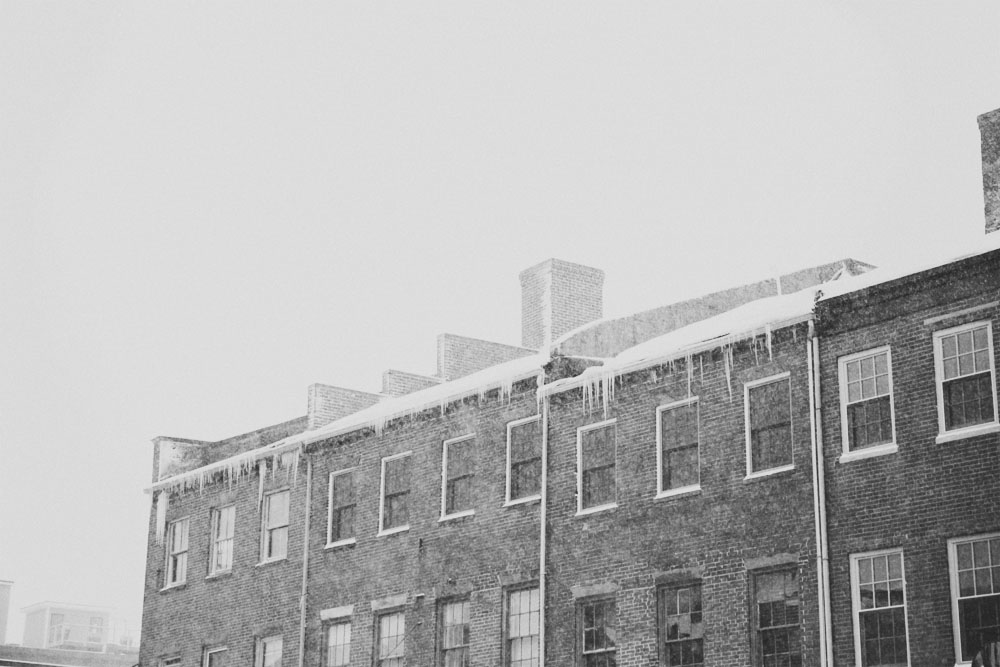 Snow and slush and basketball games and meetings and sleep. Tonight? Tomorrow night? Sunday afternoon? Trying to shuffle through and find a time to sit at a table, just Steve and I, and have a little date before Valentine's Day has come and gone. We managed, Sunday at 1, when the snow was picking up and adding to the six inches we already had on the ground. The brick with the icicles, the way the snow hushes everything, makes it look storybook, the quick open-close of restaurant doors so you don't let the cold in. The tiny restaurant we chose felt extra cozy for those few hours, the heater that was right under our table kept us both warm, as did the Bloody Mary (my first) and hot coffee.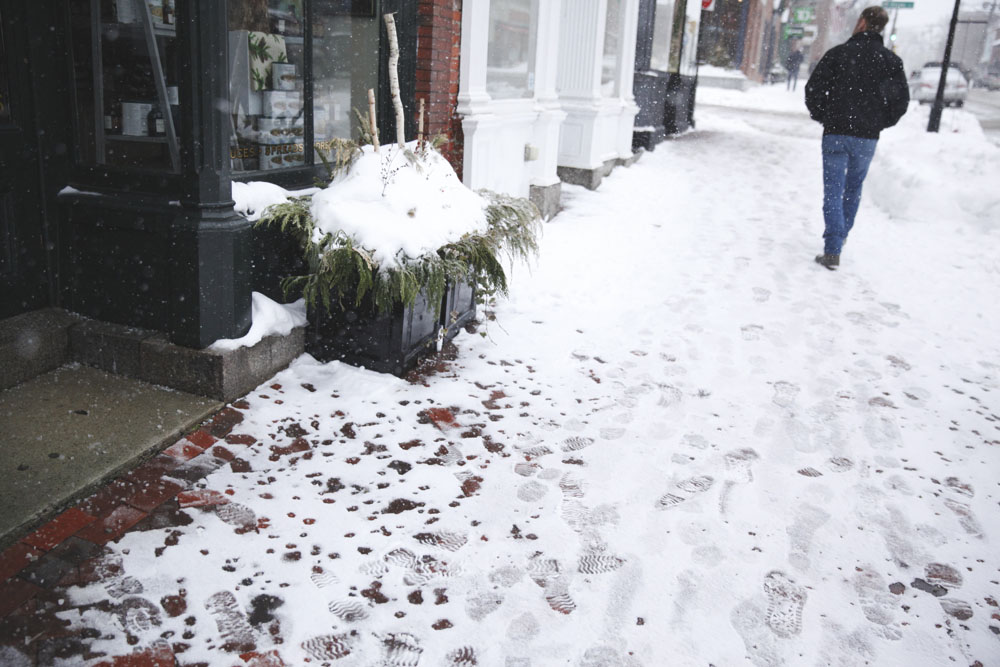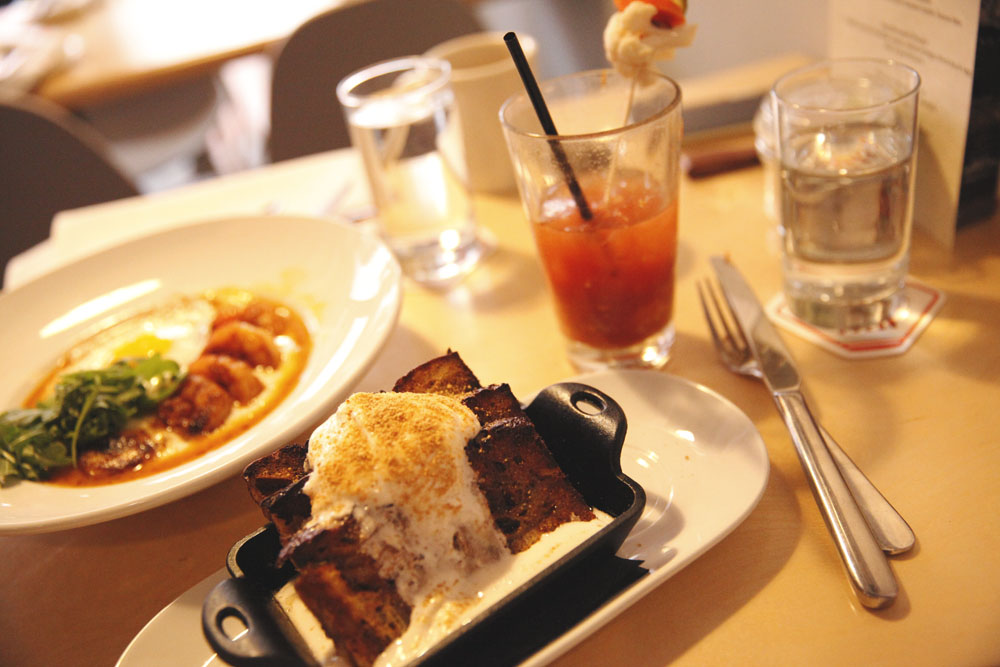 We talked about a lot of things and nothing. Travel hopes (a one-day camping/hiking trip in Alberta remains very high on my list), our kids and how wonderful and difficult parenting is, work, life. We had a lovely waitress who surprised us with these toffee donut holes with crushed almonds before our entrees came. We decided on a sweet and a savory–I ordered baked french toast and he ordered shrimp and grits with an egg on top and we shared. Someone explain grits to me. They were delicious, but I had no idea what I was eating. (Waitress' description: "the love child between rice and potatoes")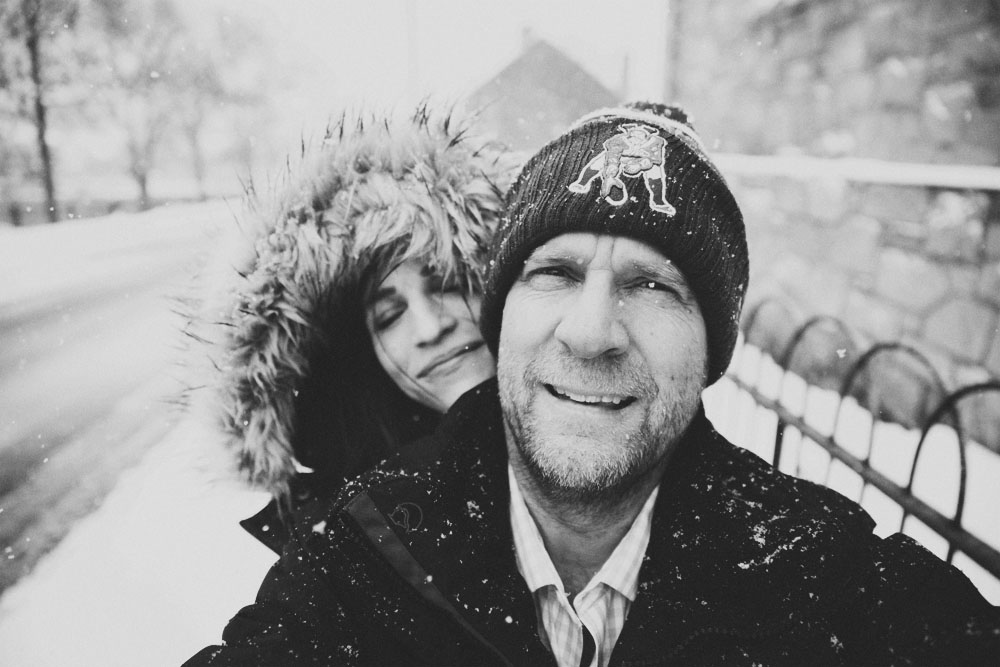 Hey Steve. I'm glad you're still the guy I get to go on a date with. I love you.