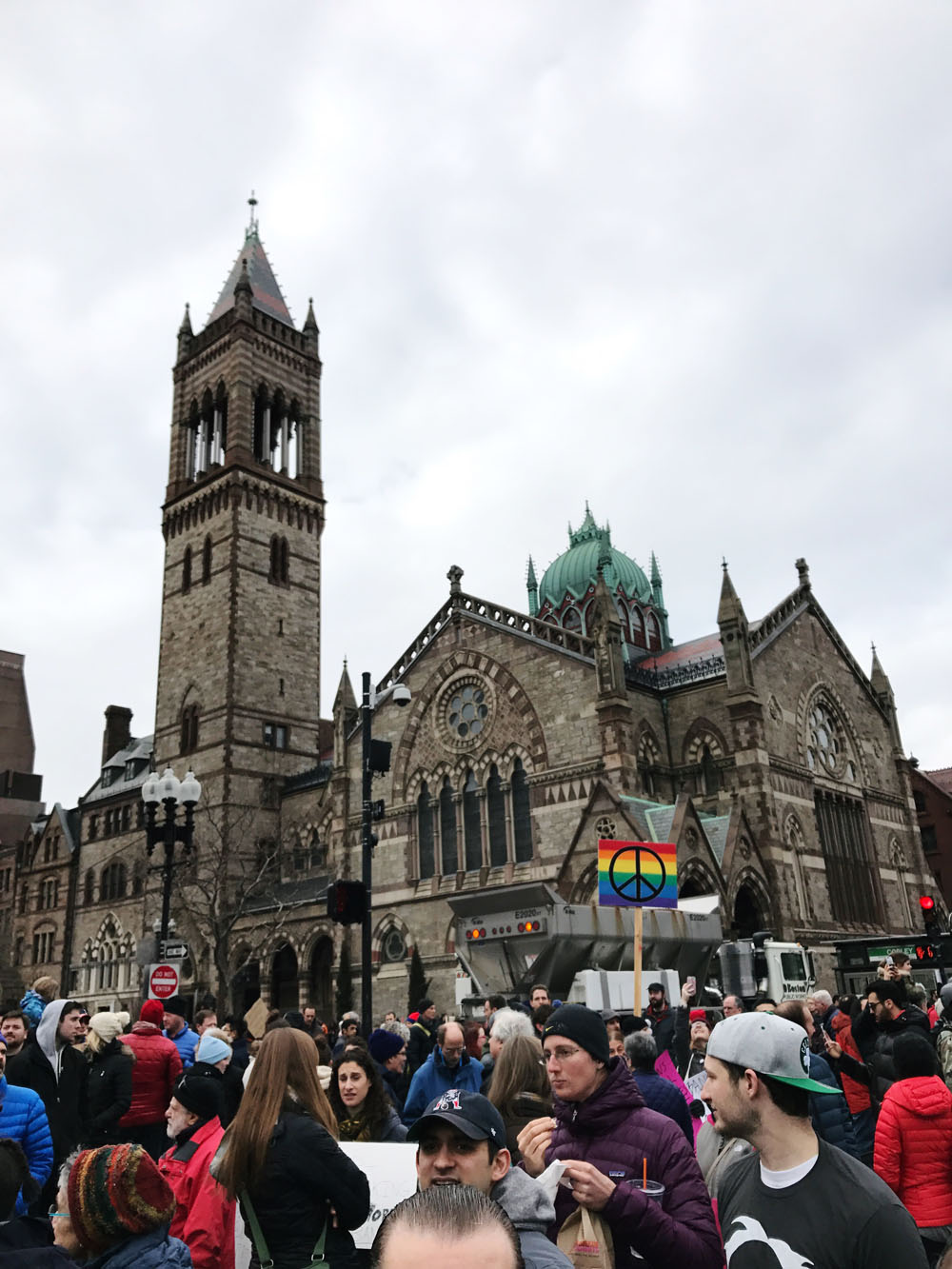 This is a big departure from my typical posts. But the last few days have been a big departure from normal life, you could say. Everything's a little helter-skelter, Bridget's throwing herself from the sidelines into the political arena, who knows what's next to come (literally).
Here we go.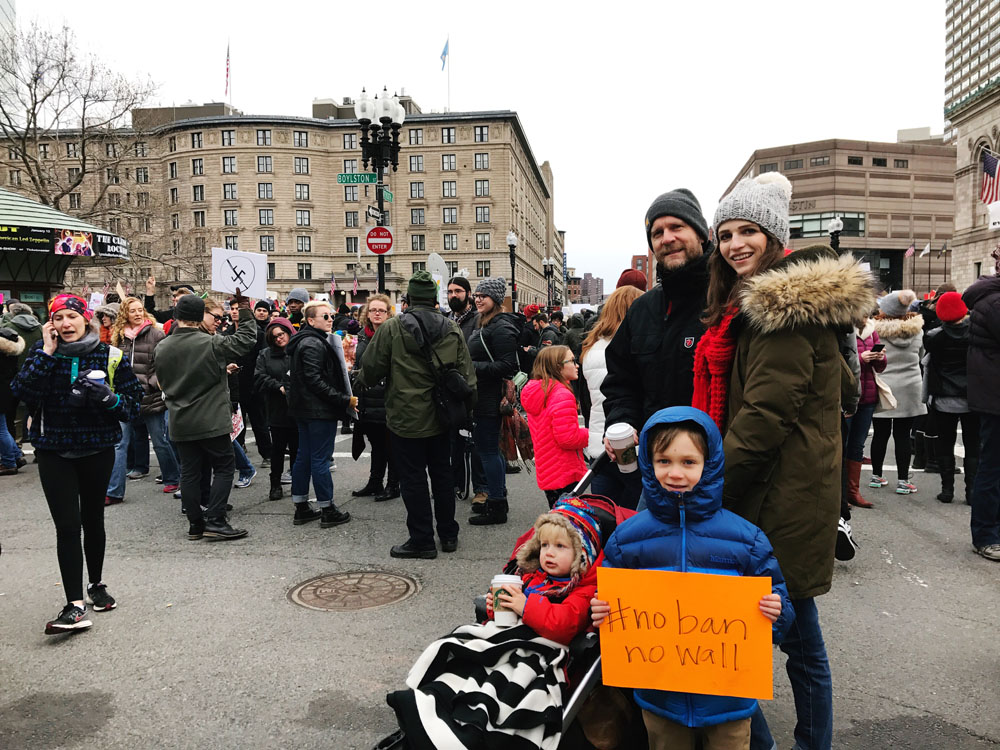 After a week of hand-wringing, reading, talking, stressing, we heard there was a march happening in Boston to protest the refugee ban. I'm not a march kind of gal, Steve's not a march kind of guy. The last time I was amongst those sorts of crowds was when the Red Sox won the World Series in 2004. Very different circumstances, obviously. After hours spent reading everything I could get my hands on (Parker and Anders will tell you; they had to fend for themselves most days!), dialoguing on Facebook (yes! I was one of those.), reading a question phrased "why do you bleeding-hearts…" as though it were a dirty word (better question: why aren't you one?), I was eager to put it all to action.
I don't get really vocal about politics because, if I'm being honest, a) I usually don't pay enough attention to it, b) I don't trust my own intuition/sources/opinion, c) I fear I'm in an echo chamber of like-minded people reading like-minded things regurgitating like-minded information, d) I recognize that there's an enormous population of thoughtful human beings who feel quite differently than I do and probably for their own very good reasons, and so on and so forth.
Then came the refugee ban executive order.
I have a hard time with a lot of what is happening be it women's rights, climate change, etc. but this particular ban is where I think we should all–and I mean all–take a good, long pause, and ask ourselves what is going on. I think there is one right side of this, and I wish we were all on it. I know not everyone agrees with me–clearly! but if I'm completely honest, I'm seriously having trouble this time understanding why. Let me be clear: I'm not suggesting we get rid of our vetting process, throw open the borders, and let anyone who knocks at the door in. I love my family just like you do and would not want to put them in harm's way–ever. I'm just suggesting that if there is a fire–and Syria is clearly on fire–let's not be the ones responsible for blocking the fire exits.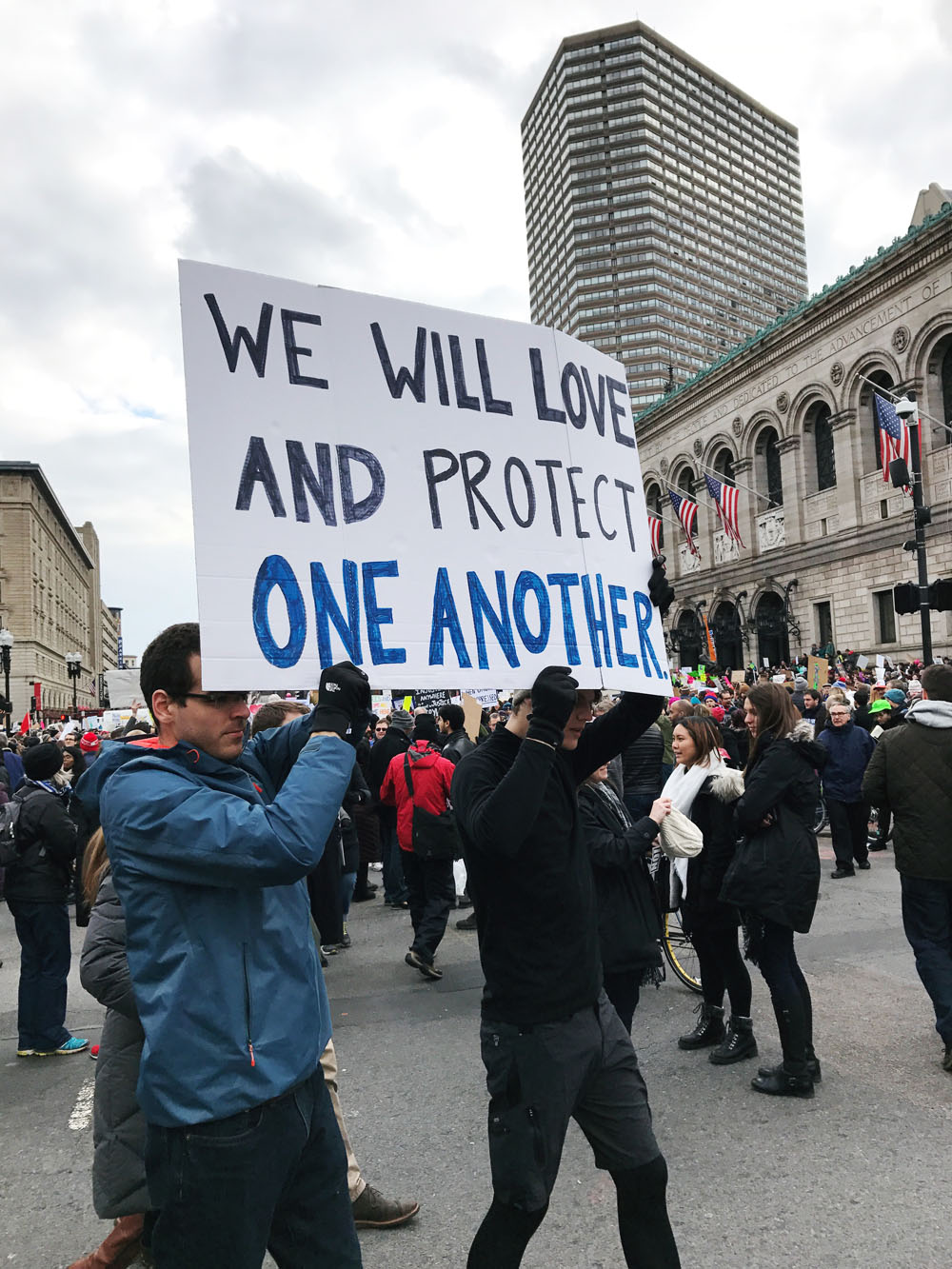 Vetting and compassion are not mutually exclusive.
If you've been reading long enough, you've seen me mention Syria. I know everyone has different things that grab hold of them, demanding that they pay attention (and thank God for that; we need to diversify!). One of these things for me has been Syria. I'm regularly ripped apart by the pictures and stories that are coming out of Aleppo and Wadi Barada. I still think about Alan Kurdi, the three year old boy who drowned in 2015 when his father was trying to flee. The faces of the parents there, utter anguish, as they hold their injured (or worse) child. That face could be mine or yours. The idea that they are there, I am here, and there is so much legal red tape (and a great big ocean) keeping me from hosting them in my (safe and warm) home and around my table is enough to make me want to scream. Lord have mercy!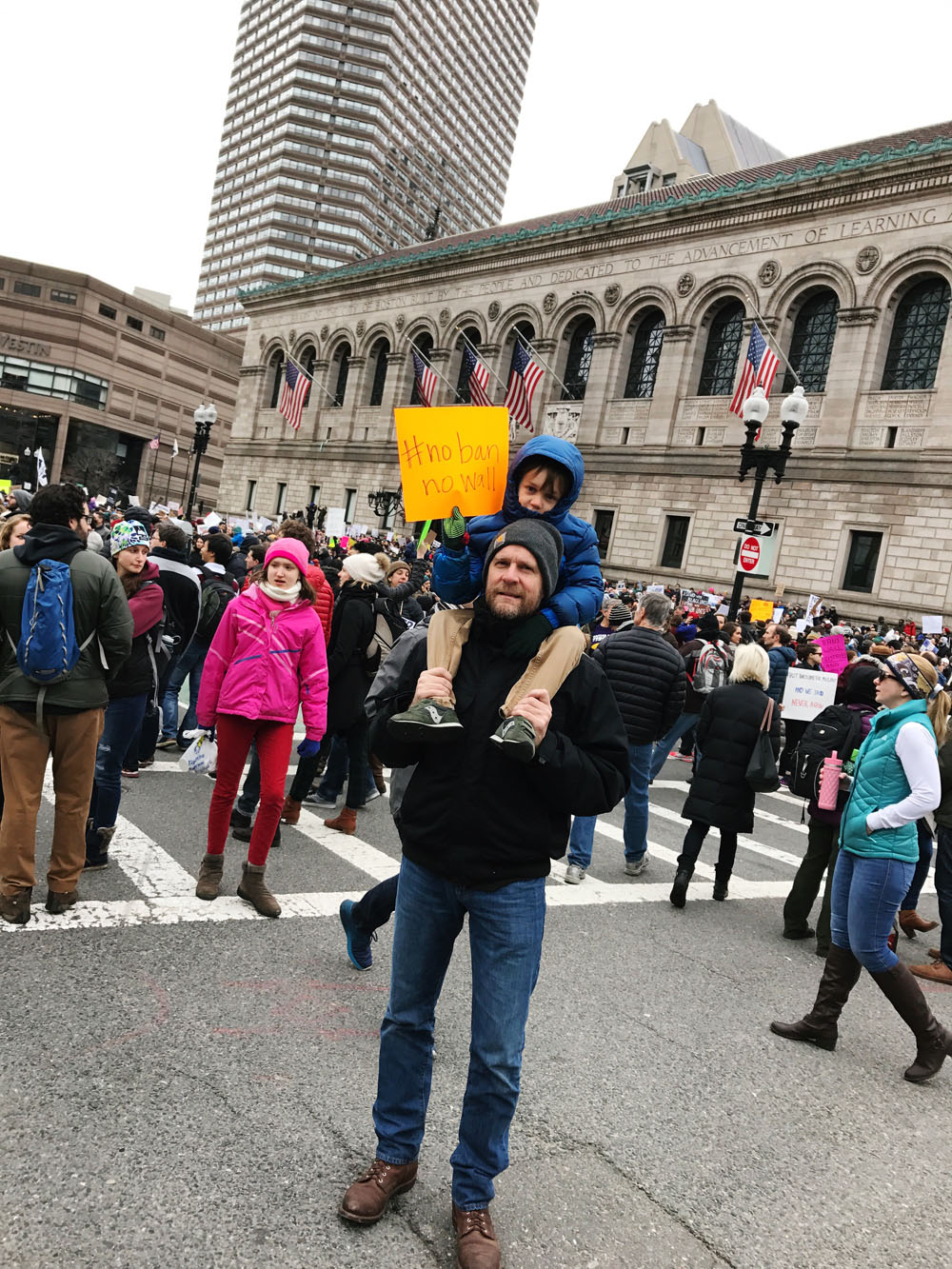 I understand that a president has to make choices, sometimes fast ones, sometimes because of a threat. He's privy to information we don't have, and, at the end of the day, he's the one in the Oval Office. But when a particular president's campaign and short time in office thus far is filled with so much strident nationalism (America first!), fear-based politics (they're killing Christians!), xenophobic rhetoric (Muslims!! Mexico!! China!!), and seemingly impulsive decisions that throw things into total chaos with cruel results (five year old detained without his parents for ten hours; a Syrian family arriving legally (one of whom has been working on obtaining legal immigration since 2003) only to be detained at the Philadelphia airport and sent back on a Qatar flight three hours later), it does cause one to wonder: is all this really about making us safe or is there something more malicious at work here? Is he thinking through the ramifications of these policies? Who's counseling him, if anyone, on these actions? Is he listening to their counsel? What am I missing? How am I mis-reading this? And does he even care?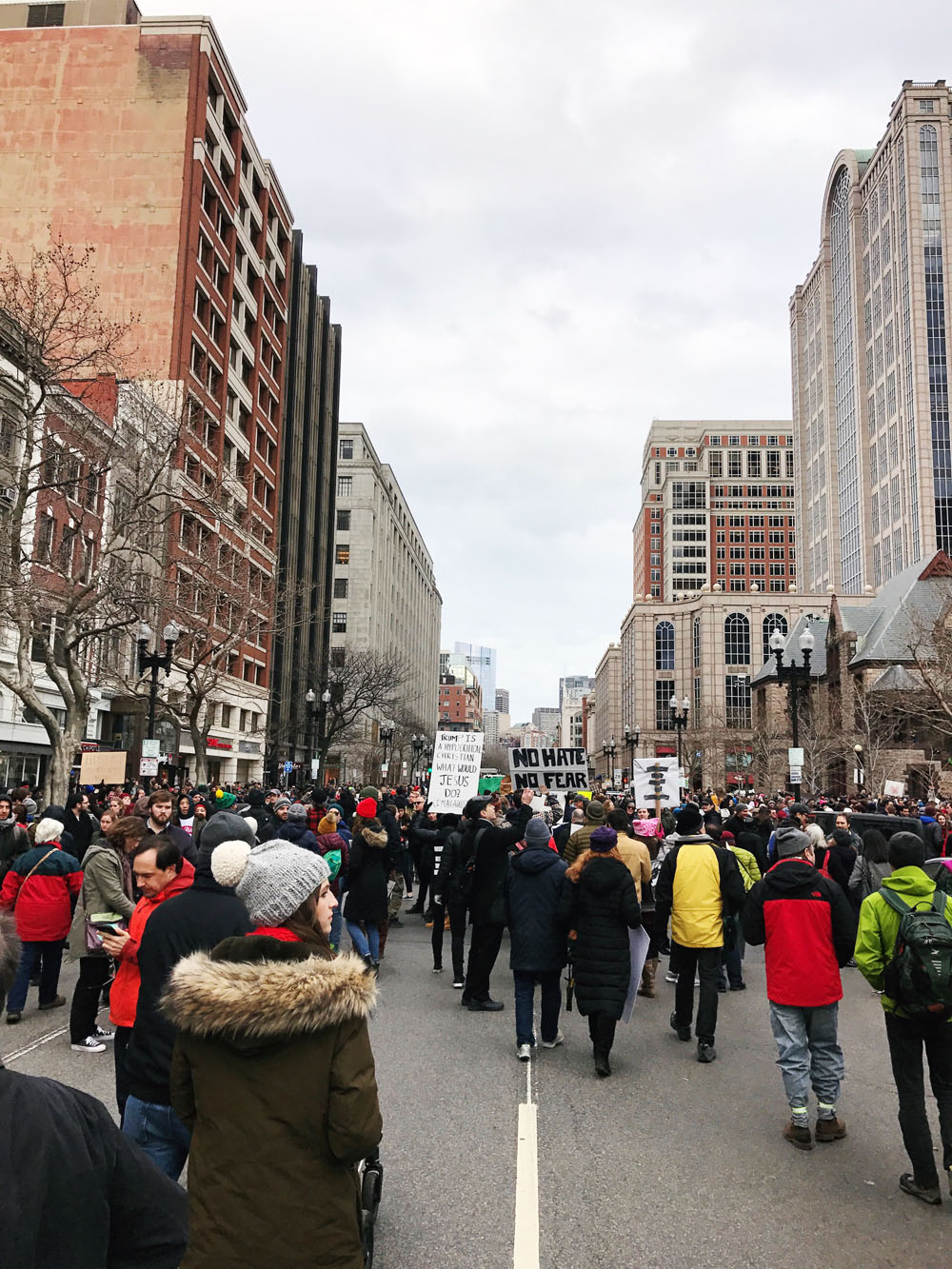 I am happy to dialogue here. Please keep all comments respectful. (I don't think I even need to say that. You guys always do.) And fear not, this blog is not going political though I'm not even sure this qualifies. This is a humanitarian crisis. Let's talk about it, whether or not politics are your thing.
We must always take sides. Neutrality helps the oppressor, never the victim. Silence encourages the tormentor, never the tormented. Elie Wiesel, Holocaust survivor
Some good reads this week on this issue: this piece on what the ban means and how you can help, and this on what the vetting process in place prior to this already looked like, and this heartbreaking poem by Warsan Shire.