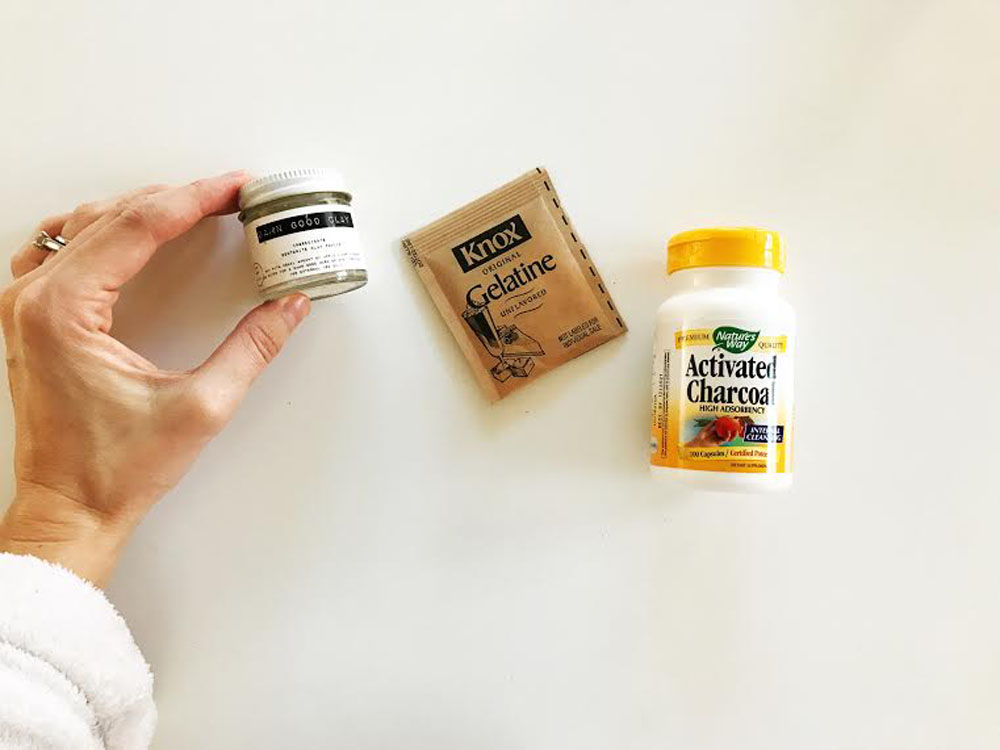 Almost daily, I get really close to the mirror, stare at my forehead, and then get to pick-pick-picking. It's so satisfying but achieves nothing besides, probably, pushing dirt further down the pores that aren't currently showing themselves as a blackhead. Right? I mean "they" always say not to pick, but does anyone actually listen to that? (I have gotten way better at simply putting some clay on zits that haven't really surfaced yet and IT IS MAGIC.) So, while I'm not saying I have problem skin, I definitely have tiny blackheads, particularly in sort of the center of my forehead, and I really don't love them? That's not a question. I don't love them.
I of course took this to my skincare-guru sister who looked up a mask, tried it on herself, and reported the findings. I was curious enough to try it on myself too. So, let's go. If you want to skip the homemade mask, this one had me very curious. So did this one–double hitter: blackhead removal and giving your family nightmares. Anyone tried either?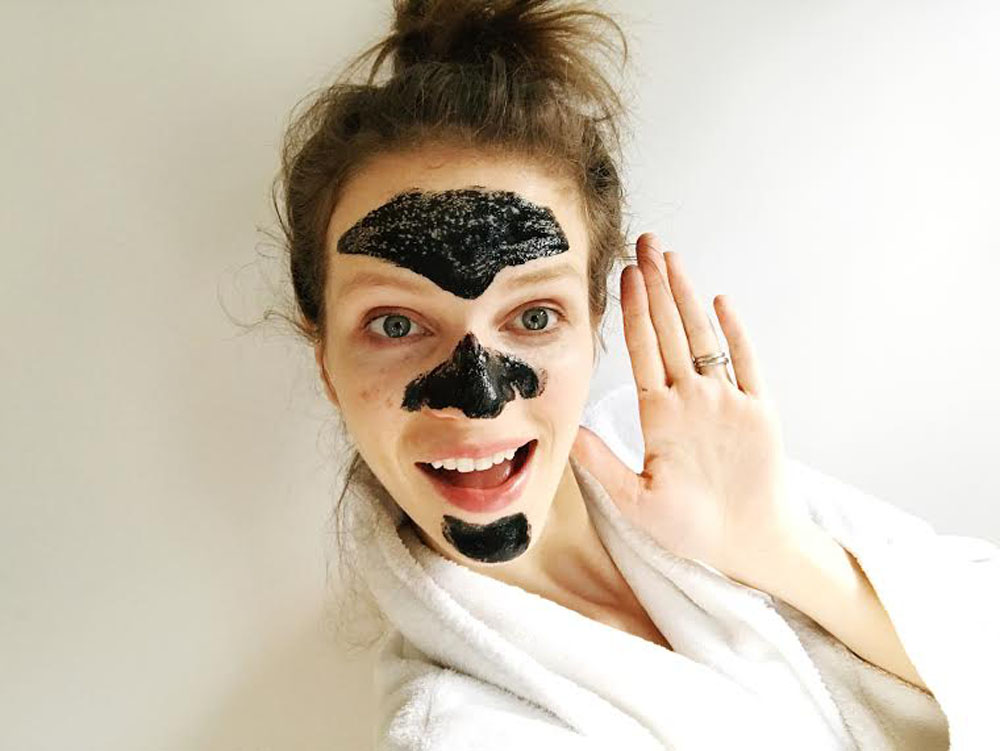 Well that's attractive.
(I didn't put mine all over my face because my T-zone is more my problem area than anywhere else.)
The mask's ingredients are as follows:
1 T unflavored gelatin (one pkg. as shown above)
1 t activated charcoal (I got this one.)
1/2 t bentonite clay
2 T water
Mix gelatin and water in ceramic bowl. Add charcoal and clay. Mix well (don't use metal utensils or bowl; bentonite clay is made less effective when in contact with metal). It may be clumpy. Use double broiler to get it to a liquid consistency, and make sure it's all incorporated. This only took a few minutes. Then remove from heat, and put it in the fridge for a minute or two until it thickens just a bit to a honey-like consistency. Once that's complete, spread it on your face being careful to avoid eyebrows. I did this over the sink in case of drips. You can put another layer on if that doesn't seem thick enough. Let dry completely, 10-15 minutes, and then–the best part!!–peel. If the peeling is too painful (it wasn't for me), then wet it down and remove it with a damp washcloth (it is water soluble, so you don't have to peel it. However, the peeling part is where the removal of whiteheads/blackheads comes in.).
Then look and see what you got. I was a little disappointed. If whiteheads were my problem, I think this would be the ticket in removing them. However, I don't feel like it did anything for my blackheads. Which brings me to my next question… WHAT DOES.
{mask recipe from here}