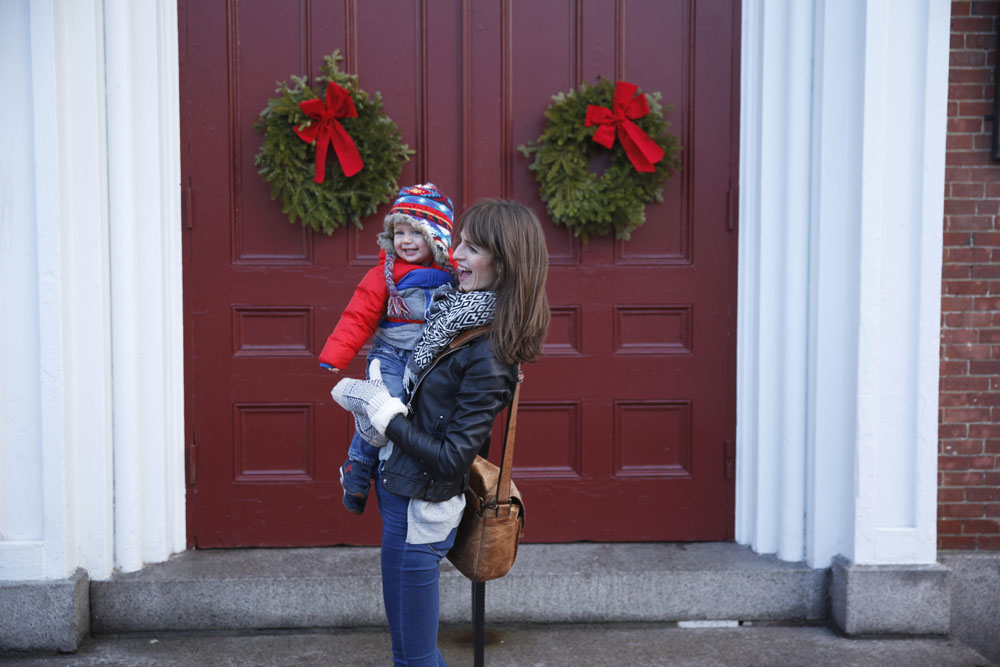 Too many housebound days over break made for a desperate woman (me). You know, the winter doldrums, the colds that are passed around, an unwelcome gift, the hacking coughs that make for bleary-eyed parents come the morning light (bless Steve, he handled all of Parker's middle-of-the-night coughing while I slept blissfully unaware next to a quiet Anders). And so, we decided to go for a quick trip to one of our favorite seaside towns.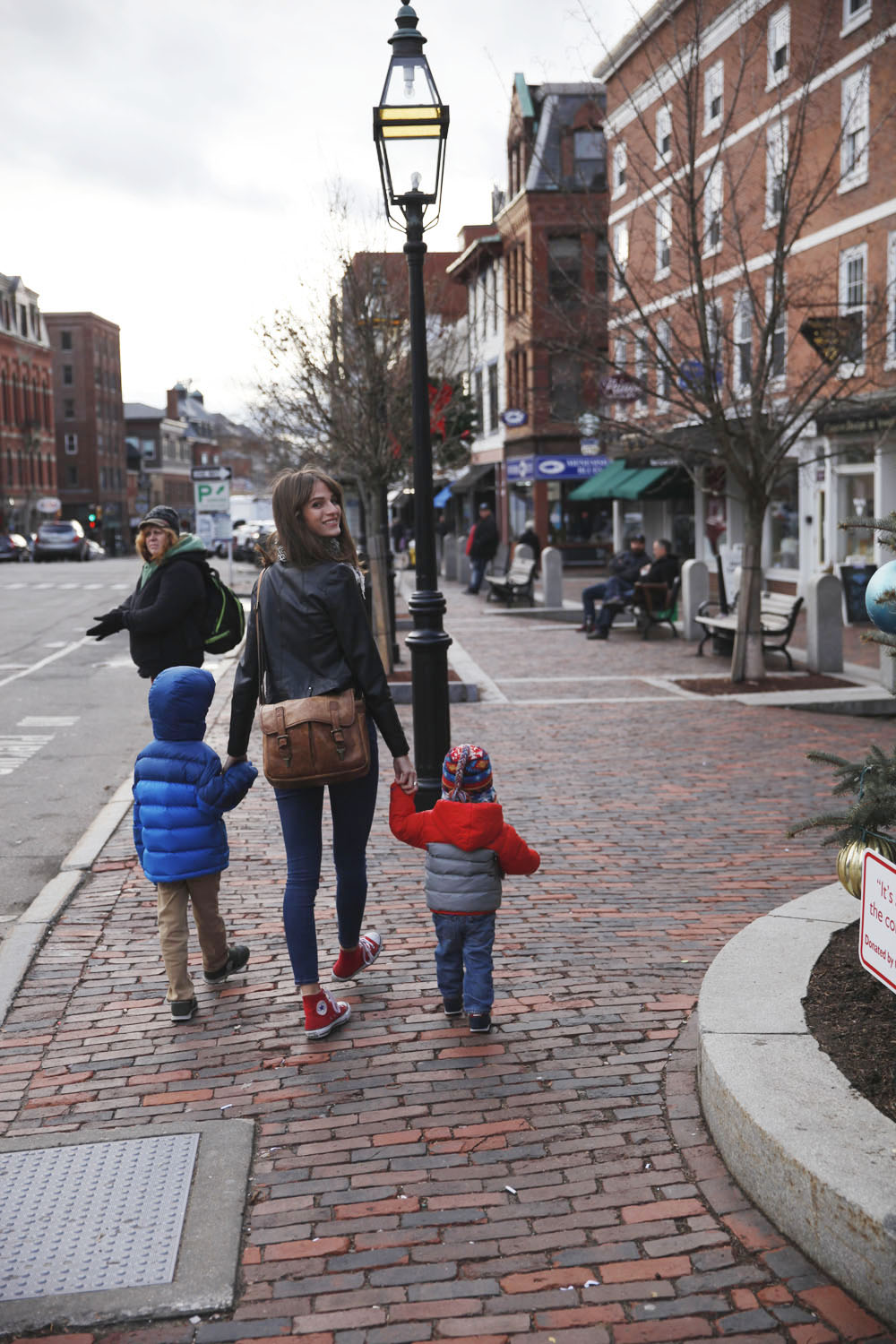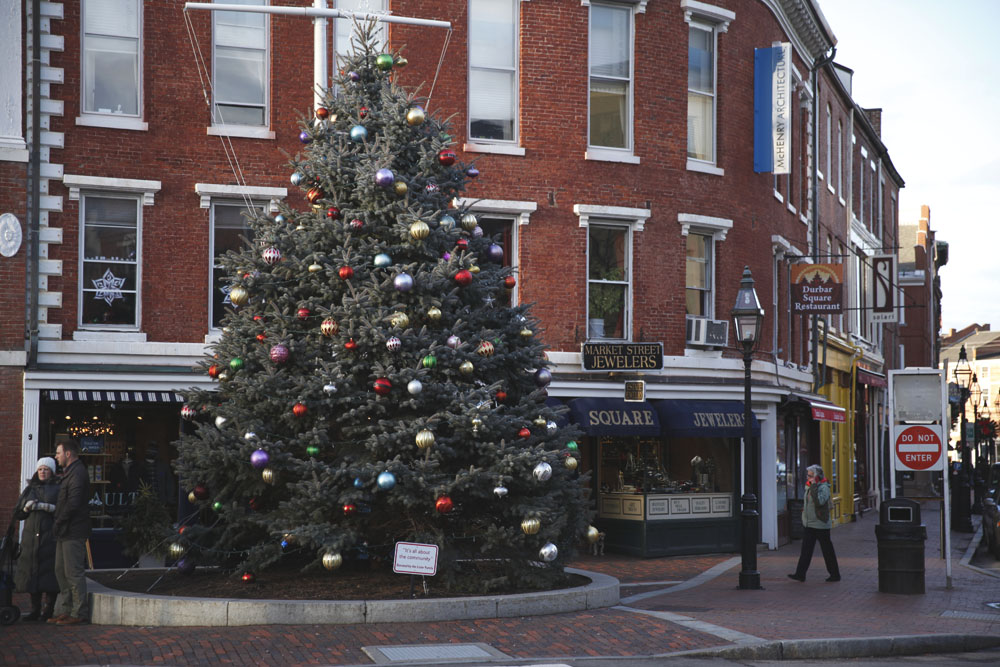 Portsmouth, if you've never been, is all brick and charm. Meandering walkways, window shopping, steeples, and churches full of history. Restaurants and coffee shops to duck into during the winter months. We found a parking spot right away and turned the corner to see their sweet Christmas tree. The big ornaments! A nice (and unique) touch for a town Christmas tree.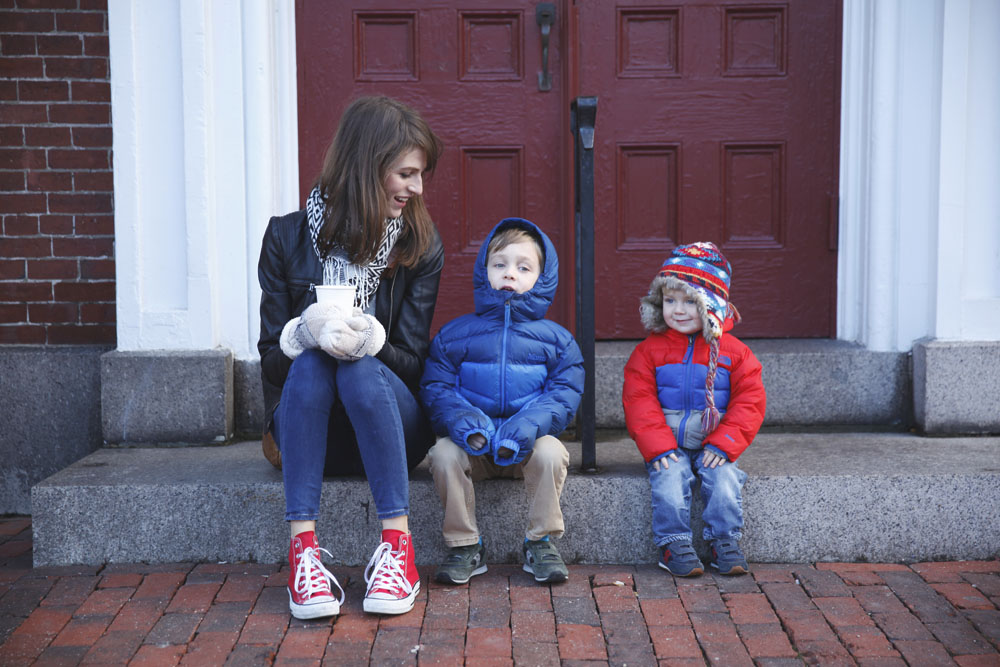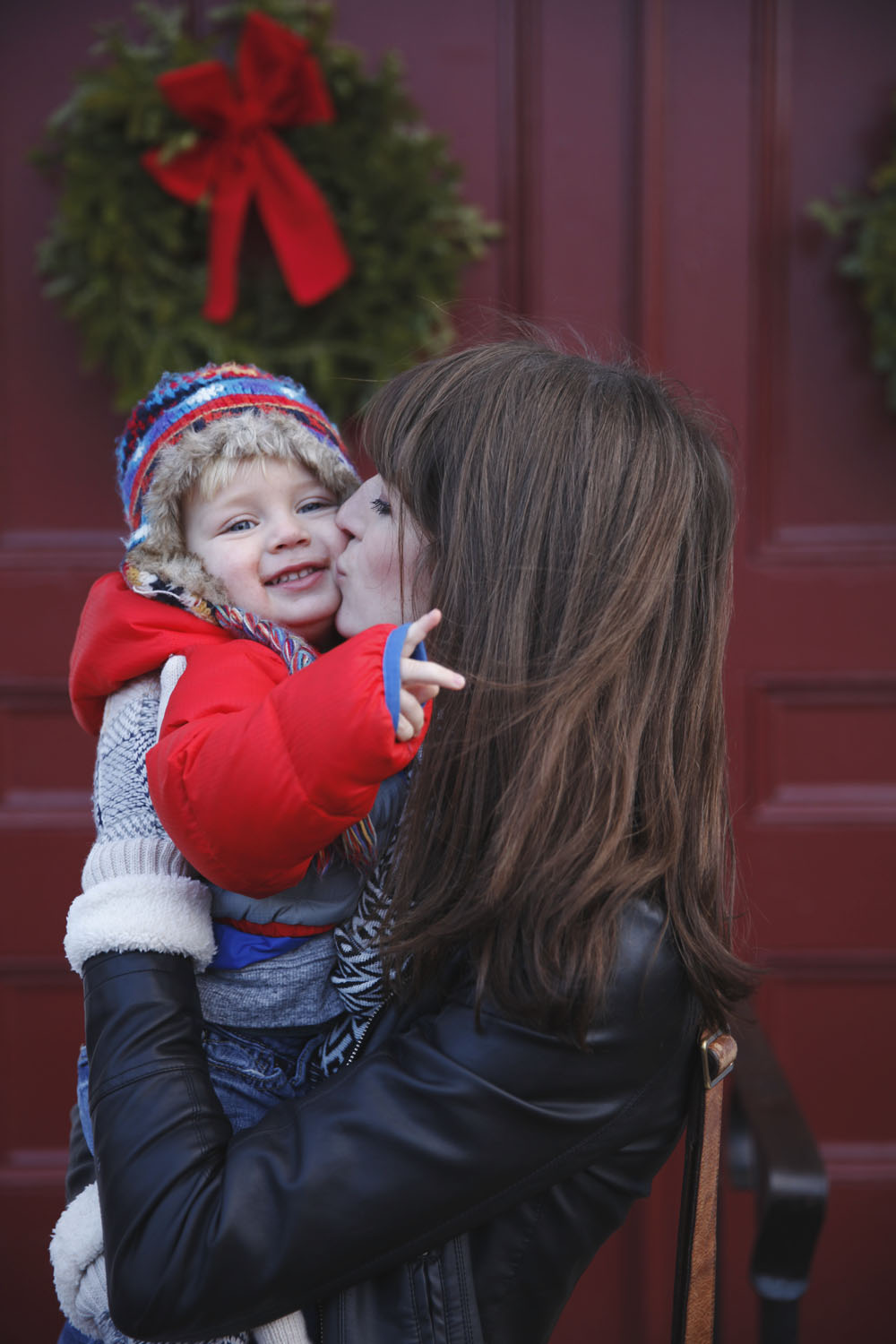 Parker, a few times, declared it "sooooo cold!" and "the worst day!!" He wasn't pleased about my sudden need for adventure. Oh the irony! His cold keeping me housebound for much of the week! And now, a healthy Parker, wanting to stay home to play with his toys, I suppose. Parker is such a funny dude. He's such a homebody at heart, his natural state is cuddled up next to Steve on the leather chair, an episode of Masha and the Bear in his future, some apples and peanut butter, pajamas all day, cars or a costume within reach. He always ends up loving whatever sort of adventure (I'm using the term loosely, I hope you know.) I cook up, but getting him to actually leave the house can be a bit hairy.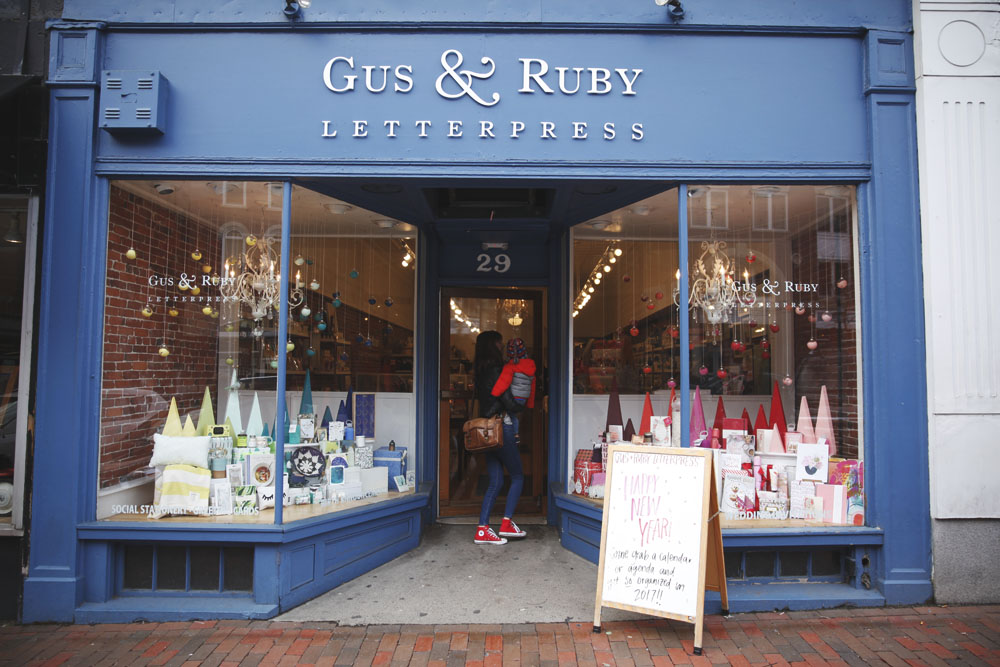 If you've been to Portsmouth, no doubt you've already discovered the nirvana that quite literally smacks you in the face as soon as you pass the threshold of Gus and Ruby. Word to the wise: leave your pocketbooks home for this one, ladies. You'll want everything.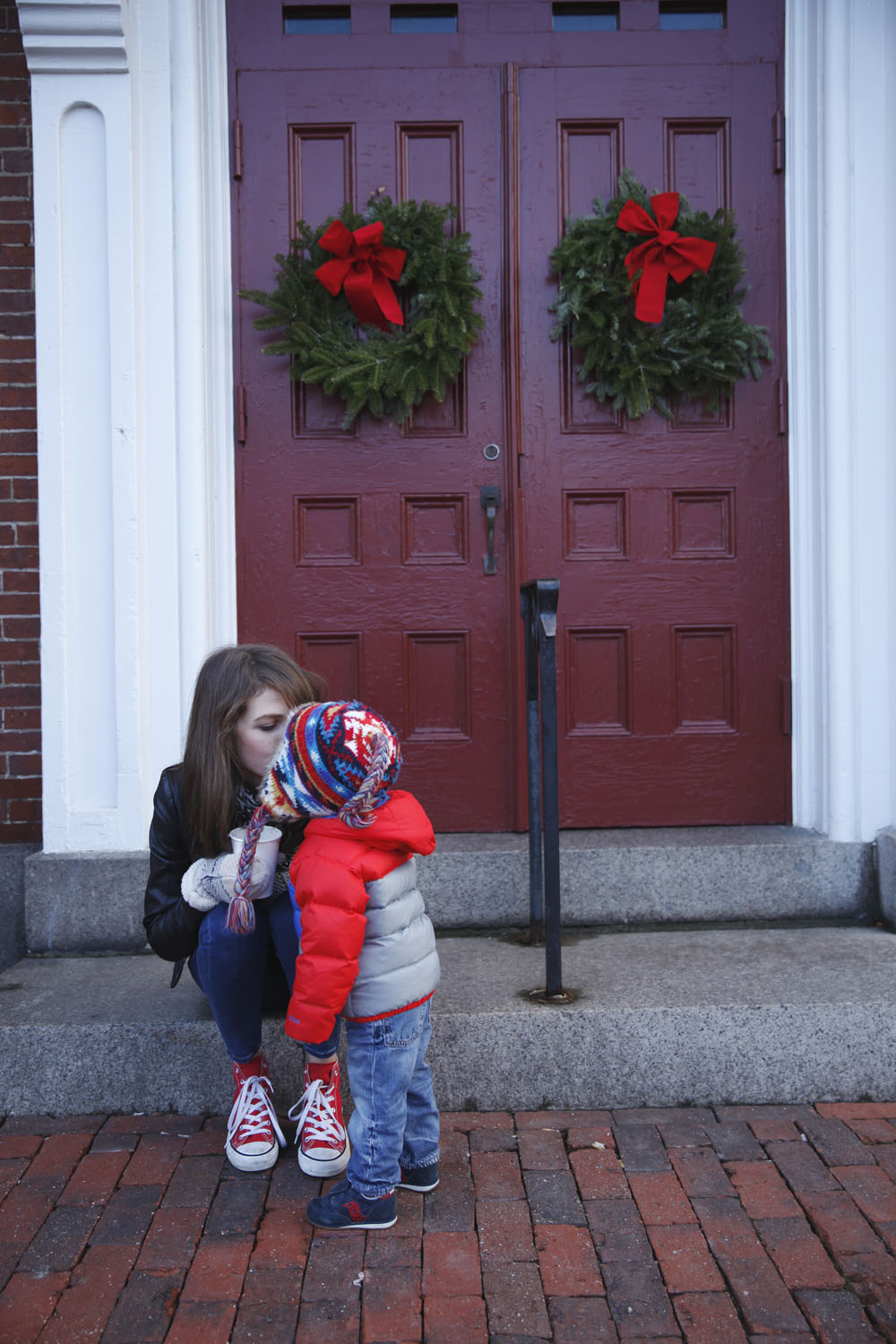 Kisses on church steps work for me, Anders Hunt.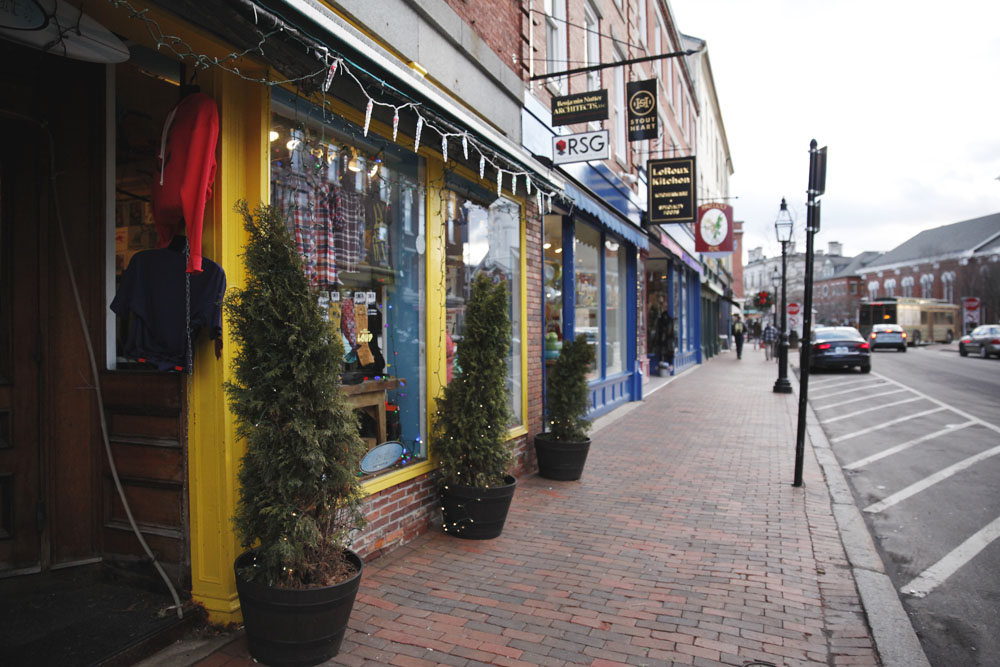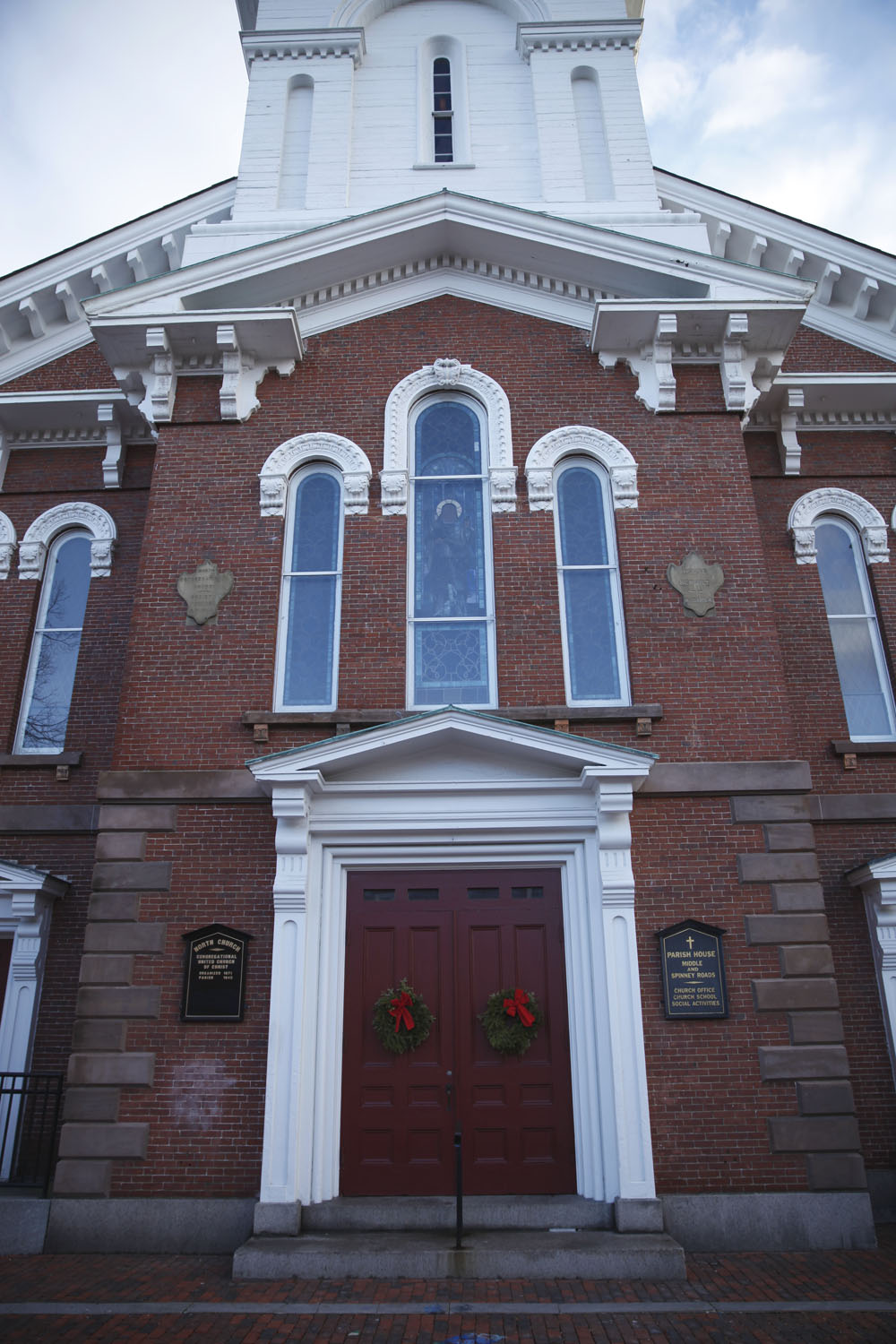 I know this church has a pretty significant history of some sort which Steve would be able to rattle off to you without blinking. I, on the other hand, can tell you everything I want from Gus and Ruby.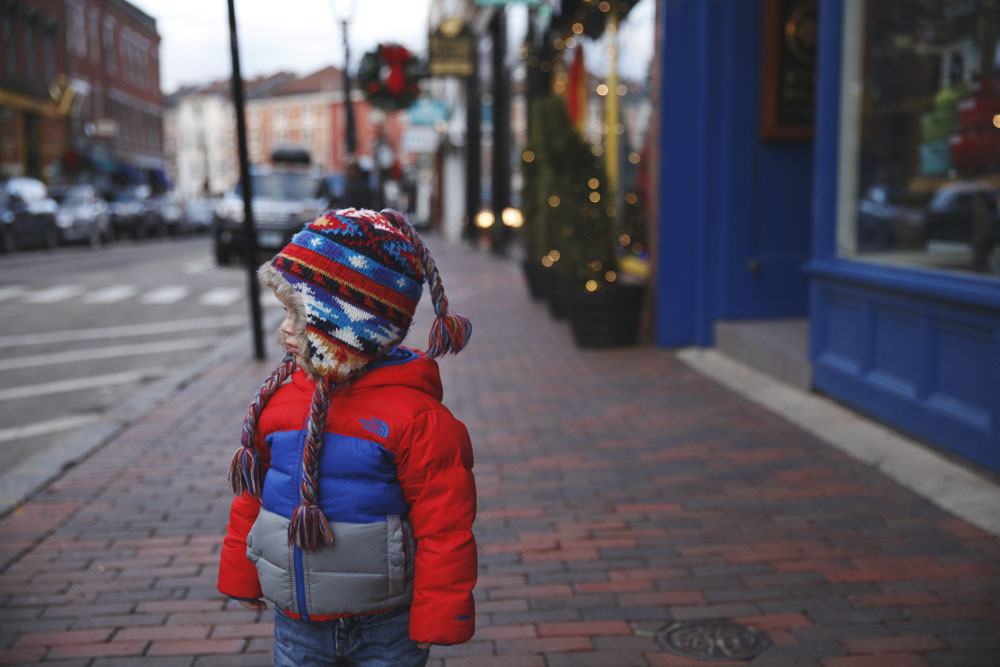 We stopped into Popovers where I had, you guessed it, a popover. It had chicken stew in it and was delicious. Are popovers easily recreated at home? I'd venture a guess they're not. But it was good enough that I'd like to explore that a little further.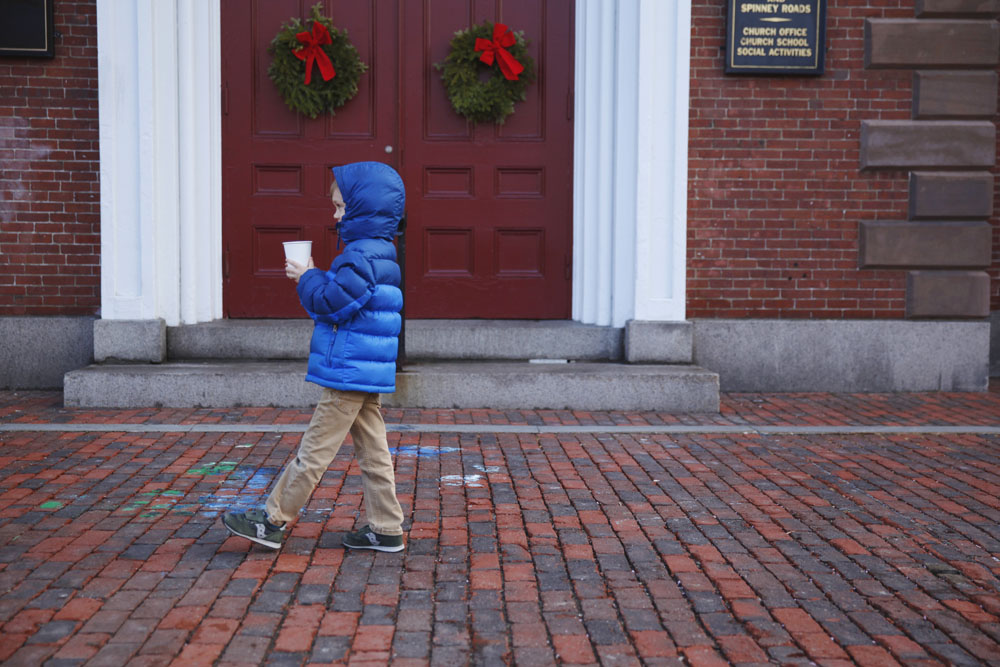 "Parker, just walk by." (What a good Instagram son he is!)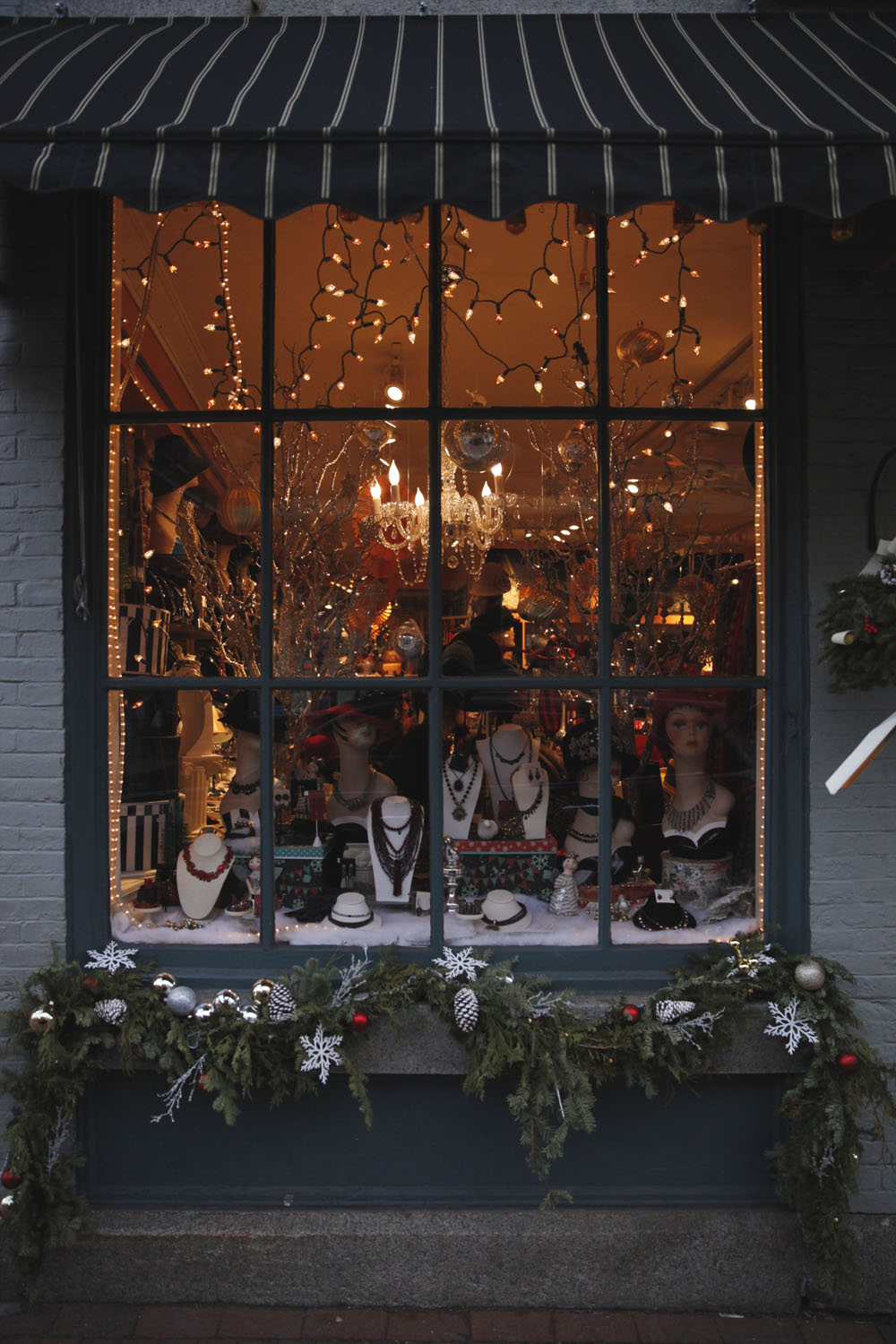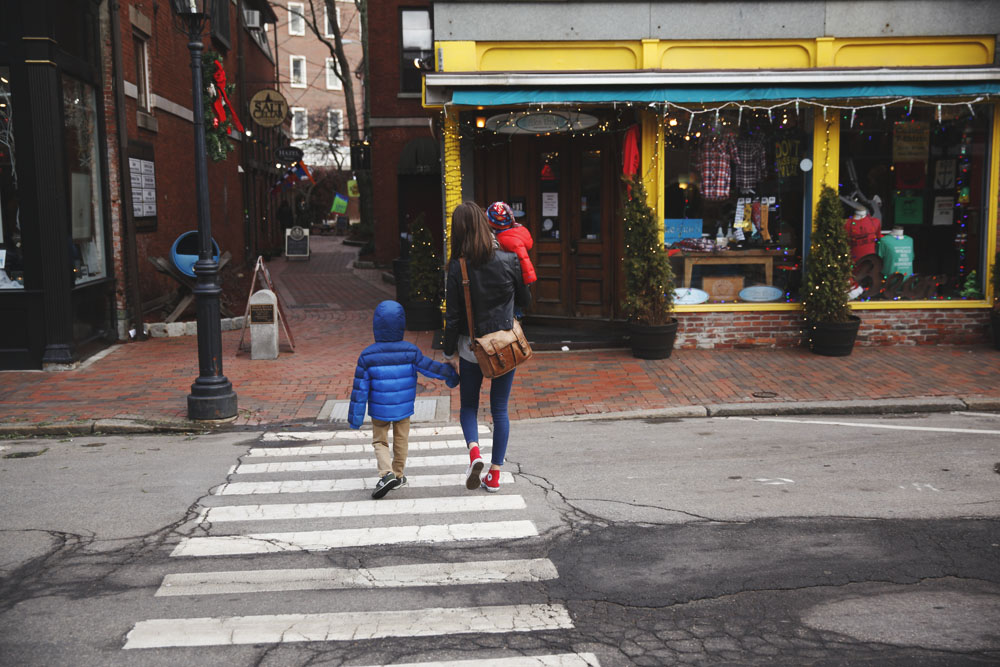 And just like that, we were home again for burgers, and a riveting game of Chutes and Ladders. It was Parker's first time and he very legitimately won, but only after Steve, who was in the lead, hit that big chute. You know the one. That takes you from the second to last row all the way back to the beginning. Oh the excitement and anguish of that childhood game. We laughed a lot. It's going to be in the rotation for sure.