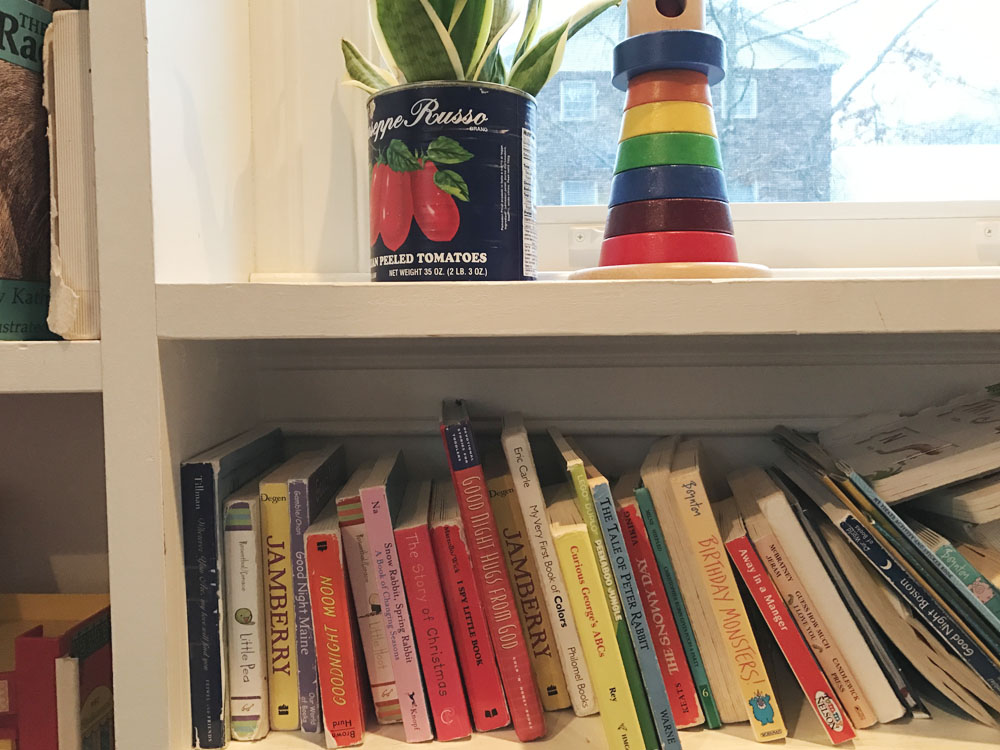 That before dinner hour time when energy is low, kids are "staaaaaarvingggggg" but food isn't ready yet, and all creativity has been used up so you're just hanging on by the skin of your teeth till bedtime. You have that at your house too? The other day I poured myself a glass of wine, and said, "To the book nook!"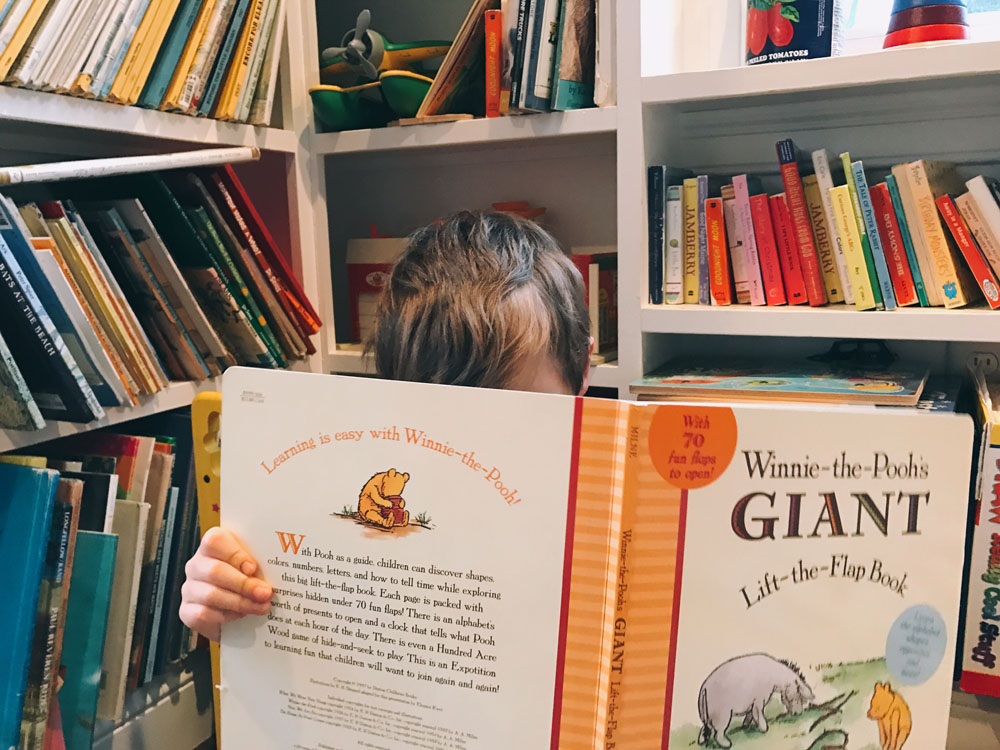 It's the place next to our couch where the shelves are filled with children's books, puzzles, and some toys. I kicked the heat up one degree to up the cozy-factor, and the boys sat by the vent with their cold feet touching it. I got on the floor and read all the books being handed (thrown) my way. Winnie the Pooh, The Little Boy Who Lost His Name, a sea creature puzzle. Anders gets my attention to point something out and have me tell him what it is. His current noise is sort of this L-heavy yodel type sound, which is a terrible description but the only one I can come up with. He's also begun using his entire upper body to nod yes. "Anders, you want a banana?" From the waist up, not simply the head, he nods yes. Suffice it to say, it's the best and I try to get him to do it as often as I (he) can.
(all of his smiles now include showing off the missing tooth)
It's been raining for days (two) and the sun hasn't peeked out a bit. Windy too. Between that and my arm, we've been housebound. I'd say it's terrible but it's not completely terrible. I keep my expectations low, diffuse my oils, and put the TV on when things are getting really hairy. More TV than I'd like, but I'm giving myself a pass until the arm's better. Two days ago we watched Cars and yesterday we watched Toy Story. Parker and I also finished this book in two days, and I'd highly suggest it. We just reserved the others at the library.
Sunny days to come, my friends. At least I keep hoping!