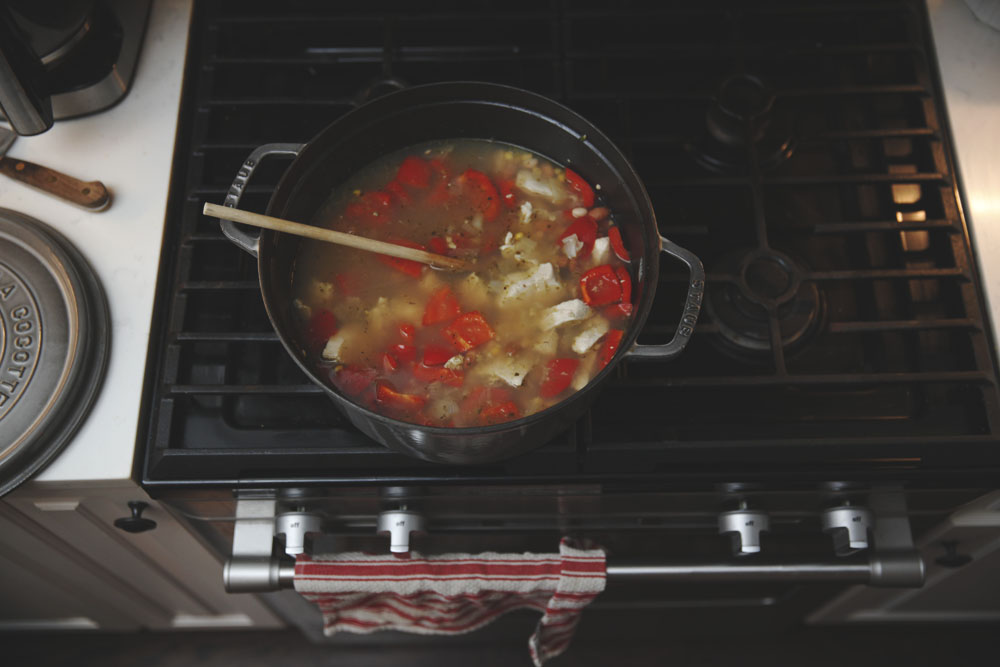 I'm not one for New Year's resolutions and never really have been (related, perhaps: I've never given anything up for Lent either. Maybe I'm just selfish? Unmotivated?). I was with friends the other day–a New Year's Day lunch which I hope might become a tradition because it was such a lovely way to begin a New Year as opposed to waking up hung over and regretting decisions made the night before–having soup and cheese and crackers and homemade bread and wine. One of my friend's posed the question: any New Year's resolutions? I tried my best to stay deadpan as I said, "No. [pause] I'm really my best self right now."I'm not, of course, but I do feel like my 30s have brought with it a new, oh, self awareness that I lacked in my 20s. For one, I recognize that human suffering is, in large part, man-made. As my counselor once said, "We're the only species on earth who's mind can cause so much suffering." (Is that true? I feel as though elephants' minds might also be able to cause them suffering related to missing a loved one.). It's a pretty fantastic realization.
For another, I'm realizing, more all the time, that people are complicated. Life is complicated. Marriage is complicated. Parenting is complicated. What's less complicated, I think, is what we all really desire: to love and be loved. I'm trying harder this year to listen, to validate, and to love. Especially when it's hard.
I just read a status on Facebook the other day and it was brilliant. The essence was this: blogging is like lifestyle porn. And, I think, for some can gnaw away at self-esteem. Viewing these seemingly perfect squares day after day can leave one feeling empty, ugly, sad, poor, not enough. I've had these thoughts before but referring to it as lifestyle porn was so spot-on. So what are we to do with this? I'm a part of this culture! It's something to think about. Just as we're aware of the food we're ingesting, we should do the same with the media we're ingesting. If it's making you feel badly, cut it out. Cut it out right now! (And, most importantly, remember that these squares are such a small part of a very large, and perhaps very messy, puzzle.) We need to be responsible in both our blogging and our reading. This is a good conversation. And so 21st century of us, eh?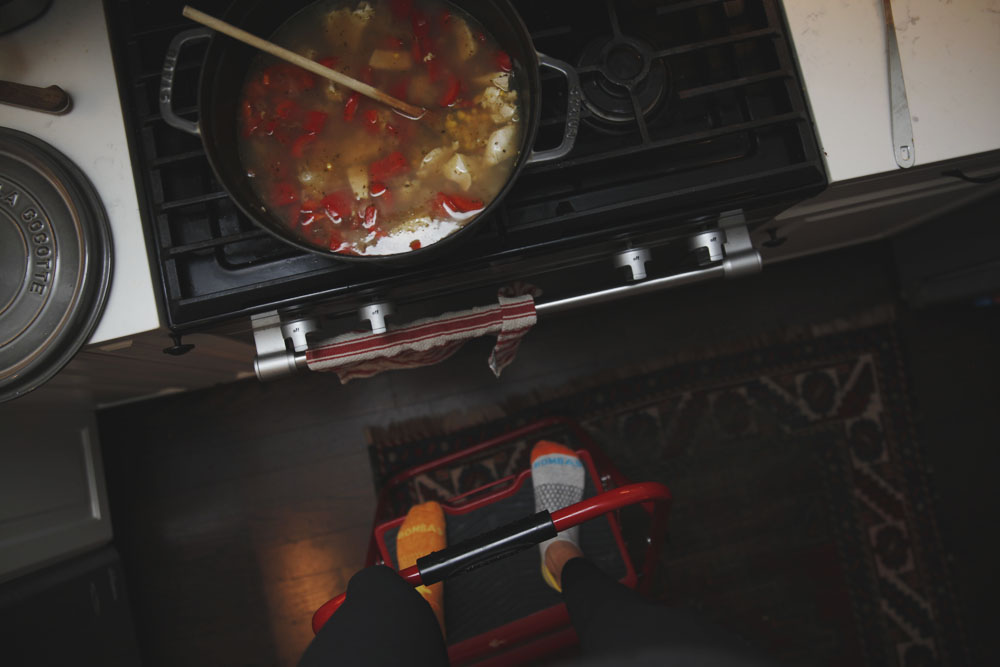 Oh, and here's a chili. This chili is one of my favorites. Sometimes it surpasses beef chili for me. You're going to laugh at (and/or be frustrated with) my recipe because it's really not a recipe at all but I think that's the point of chili. It's not a soufflé that's going to sink if you stir too much. It's chili! Forgiving! Too much salt? Add some sour cream at the end.
White Chicken Chili
serves 4-6
chicken, 2-4 breasts, cubed or pulled
3 cans beans – a mix of pinto, cannellini, navy, any combo (it just wont' be "white" if you use black beans, obviously; as far as taste goes, it makes no difference)
red/orange/yellow peppers, cubed – I used three this time.
1-2 onions, diced
6 cups (or more, depending on how brothy you like it) chicken broth
1 t (or more, if you're a fan; I am!) cumin
1/2 t oregano
1 T salt
Sauté onions in a little bit of olive oil. When they soften, add cumin, oregano, and salt. Then cook your chicken (if you've already cooked your chicken ahead of time, add it with the broth; if you don't feel like cutting it up, you can do what I sometimes do–the lazy woman's way!–and cook it in the broth. Broth must come to a boil if you do it this way!). After chicken is cooked, add beans, and peppers. I add the peppers last and then keep it at a simmer once they're in so they don't get too soft.
Enjoy with sour cream, cheese, and chips if you like!