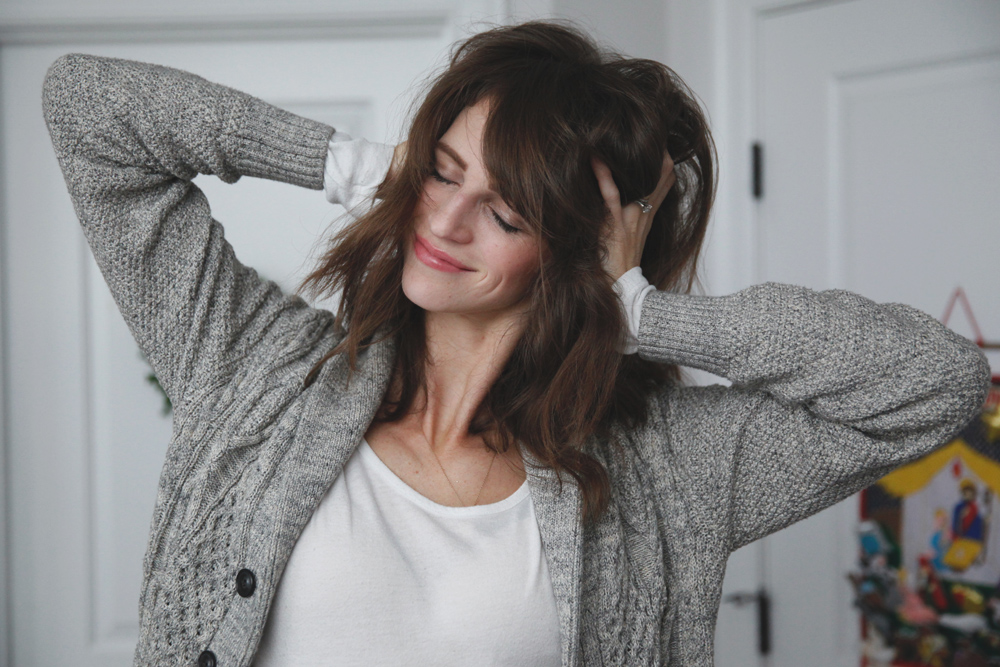 Remember the days when flat irons were all the rage and we would try to remove every bit of body and volume in our hair with one??? Now, it seems I'm the exact opposite and I want BIG HAIR DON'T CARE. Give me volume and body and bed head and I'm a happy girl. But nevertheless, I'm a determined woman and I've been on a quest for big, voluminous hair and while I don't quite have it down (at least getting it to stay that way all day long), I'm getting there. I was at a Christmas party recently and a friend came up to me and was like, "Your hair. It's bigger. Are you using extensions?" And I was like, "You just paid me the highest compliment." (I'm not using extensions but is that really the next thing after eyelash extensions that everyone's gonna be doing?! Stop this train! I can't keep up!)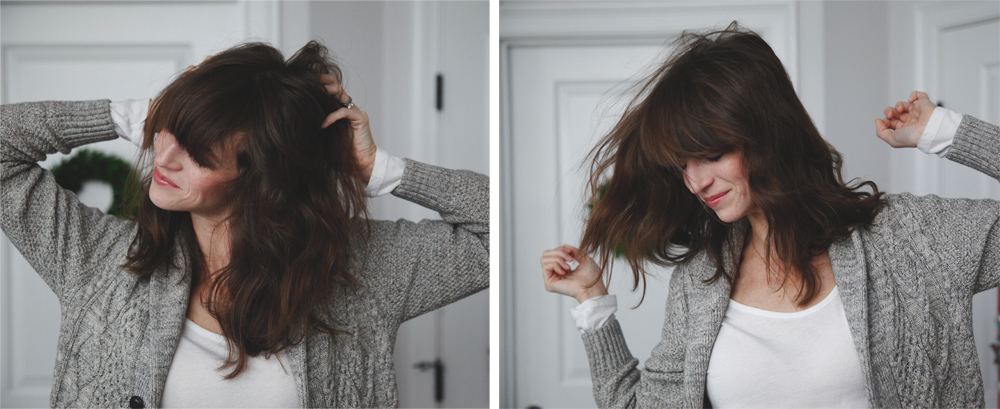 So, I've tried a few products recently (at least one of which I read in the comments on my blog, so thank you, reader!). They all do something a bit different and I like them all for different reasons. Let's dive in:
BLOW OUT SHAMPOO // I never use a clarifying shampoo (do you? Is this something everyone does but no one really told me about?), but my hair stylist suggested it, and then I did and I swear my next blow out was different. My hair was lighter and immediately bigger. Lightbulb moment. Now I'm using this one at least once a week (smells great too). It just got rid of any old product that was weighing down my hair. Ta-da!
BLOW DRYER // I've had this same blow dryer since probably before I married Steve (I think I got it while we were dating??? I remember thinking it was so much for a blow dryer–and it was like $7o less at the time!). Anyway, it cut my drying time way down and just gives such a nice blow out too. I think a good blow dryer is well worth it. When I'm going for a big look (so, all the time), I will blow the hair shaft opposite the way the hair naturally falls and really focus the heat on the root. That's probably a duh to most of you.
HAIR RESORT SPRAY // This when sprayed into wet hair a) smells great and b) gives it texture. Like a slightly you've-been-in-saltwater-all-day feel minus the crunch. So, yeah, we use the shampoo to get our hair super clean and then we use this to get our hair to feel a little dirty. It doesn't make any sense so don't ask questions.
POWDER PUFF VOLUMISING POWDER // This is one that a reader told me about and when I read her comment (about her hair stylist putting it in her hair and her hair just growing (up) instantaneously I was like "in the cart, done." More than most post-blowout products this has serious staying power. It goes on like a powder and then you work it into your scalp with your fingers and it like magically becomes almost sticky? And then volume and thickness (or the illusion of, I should say. Which is really what this is all about.)! It really does what it should. I'll even use a bit at the base of my bangs. Apparently it can also be used on damp hair, but I've only ever used it to my hair once it's dry. I'll take a big chunk and lift it, put a bit of the powder at the base of the chunk of hair, and then part my hair like normal and work it in with my fingertips. I also think it can almost be "reactivated" by playing with your hair a bit where you put the product in throughout the day.
DRY SHAMPOO // I am still using the same amazing smelling dry shampoo and while I don't think it gives me unbelievable volume, it does do wonders for those second or third days after a hair washing. I'll also sometimes add it, with one of the above, for extra volume. Another of those dirtying-the-hair after cleaning-it-well that doesn't make any sense.
And there you have it. If you've achieved big hair, please tell me your secrets. I still want mine bigger. This is the end goal.