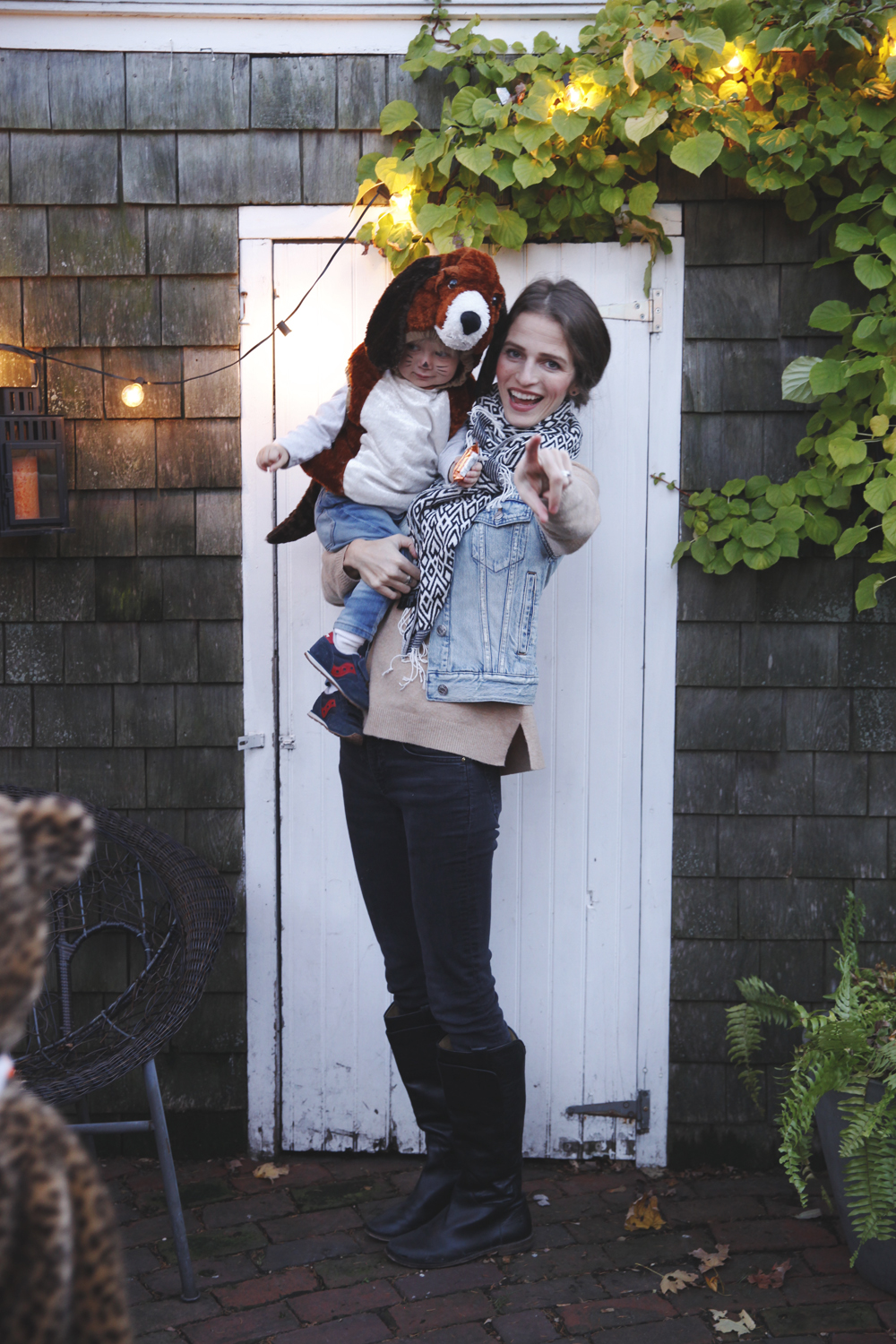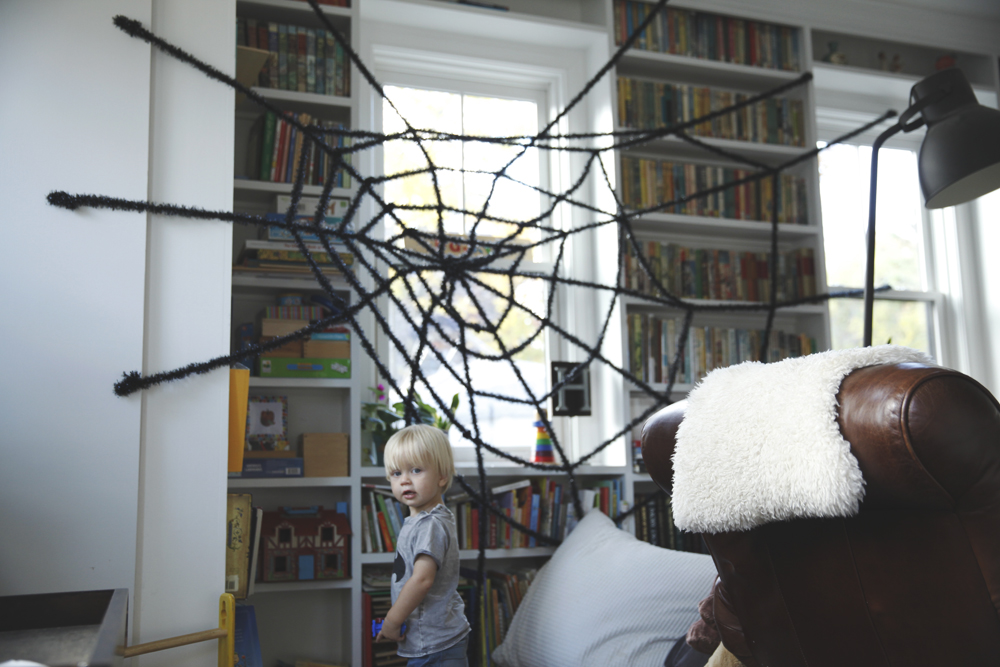 We've been celebrating Halloween since Wednesday, really, when Parker went to school as Spiderman for their Halloween party. Then, he got to be a bear for another party, and Anders a dog, and then came a birthday party (Spiderman, again), and then the day — the one he's been asking me to point out on the calendar all month long, the very last day in an extra long month (painful for a five year old), where he finally choose a cheetah costume. We didn't celebrate Halloween last year (we were abroad, and there wasn't much Halloween-happenings in London), so I'm not sure he totally remembered the concept. You just knock on people's doors, say trick-or-treat, and they give you candy? I explain things to him, casually, not always considering how eagerly he is listening, how excited he is becoming, as I describe the concept to him.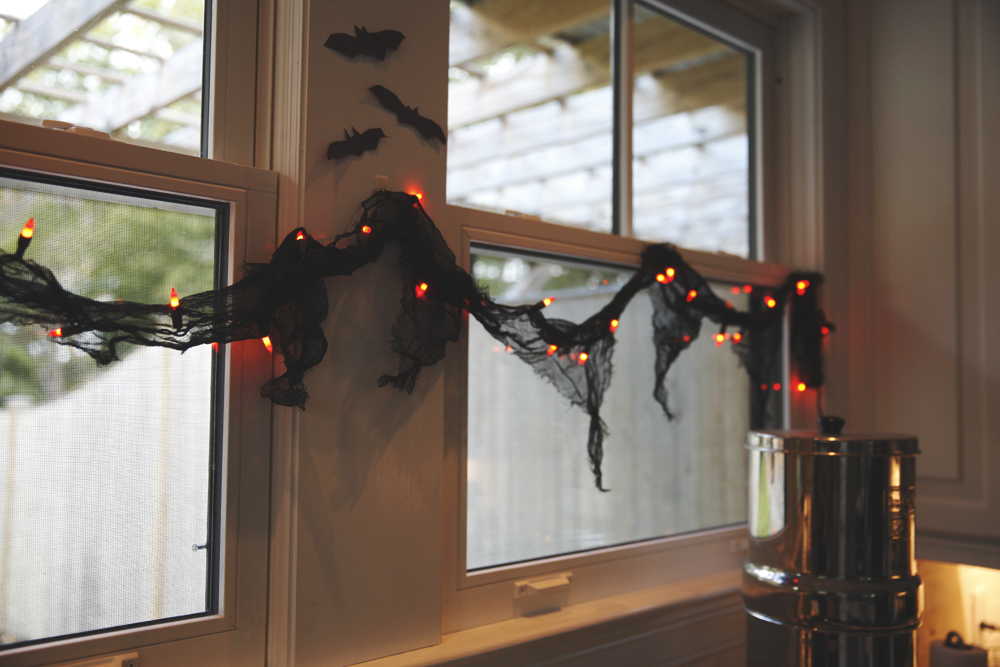 Decorations we picked up at Target a few weeks ago. "Spooooooky!" Parker always smiles when I say that in my creepiest voice. Parker cut out the bats all by himself.
We gave our pumpkin a face finally–after the squirrels had been gnawing away at him for the last few weeks. (They also stole one of my smallest pumpkins–or maybe raccoons, wouldn't that have been funny to witness?– and completely ruined another!). Parker requested star eyes, a triangle nose, and a zig zag mouth.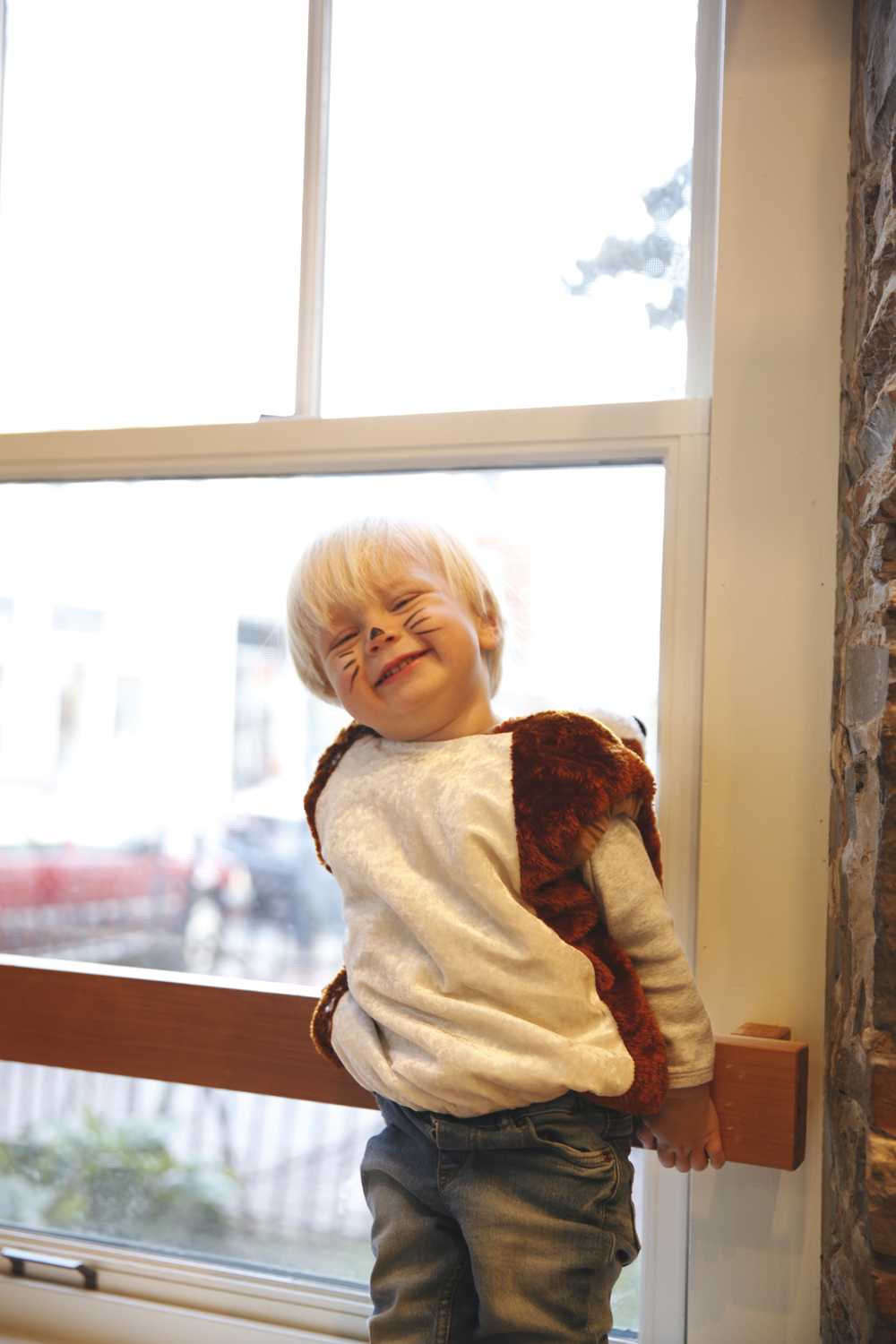 I didn't manage dinner in time for 5:30 trick-or-treating so Lindsey, Parker, Anders, and I went to get burritos and quesadillas. Anders was not happy at all about being in costume for the first 15 minutes or so. By the looks of this picture, he got over it.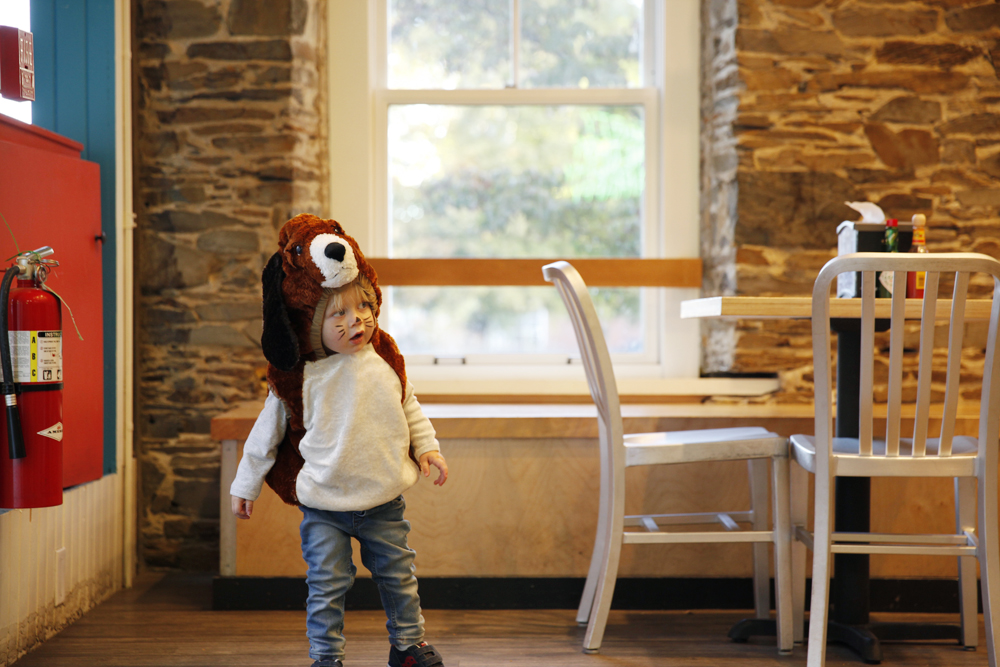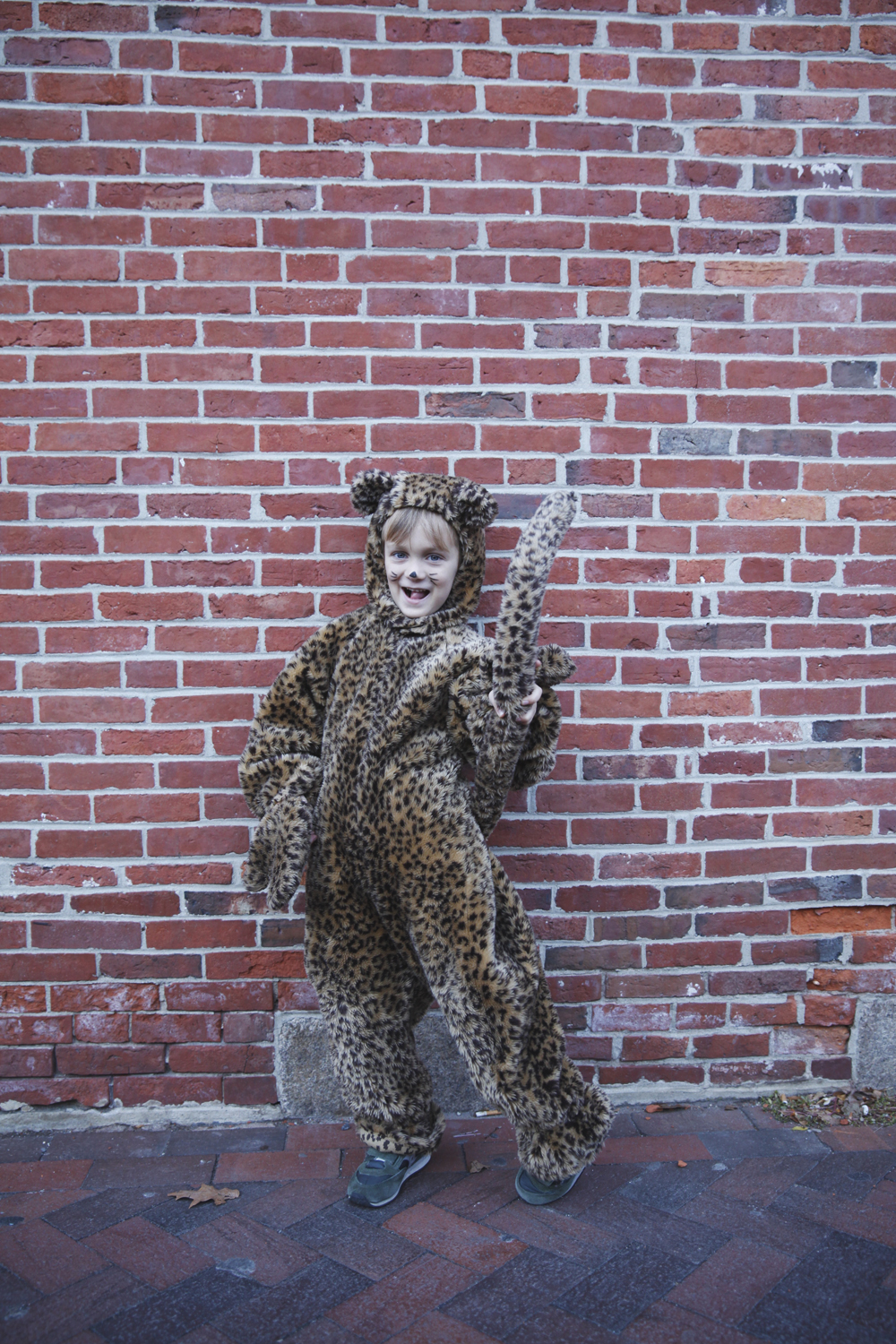 Lindsey wore this cheetah costume a few years back. It's fun seeing it again on a Hunt kid 🙂 Plus, it's warm! Once we started trick or treating, Parker actually put his puffy winter jacket on under it and still had some room.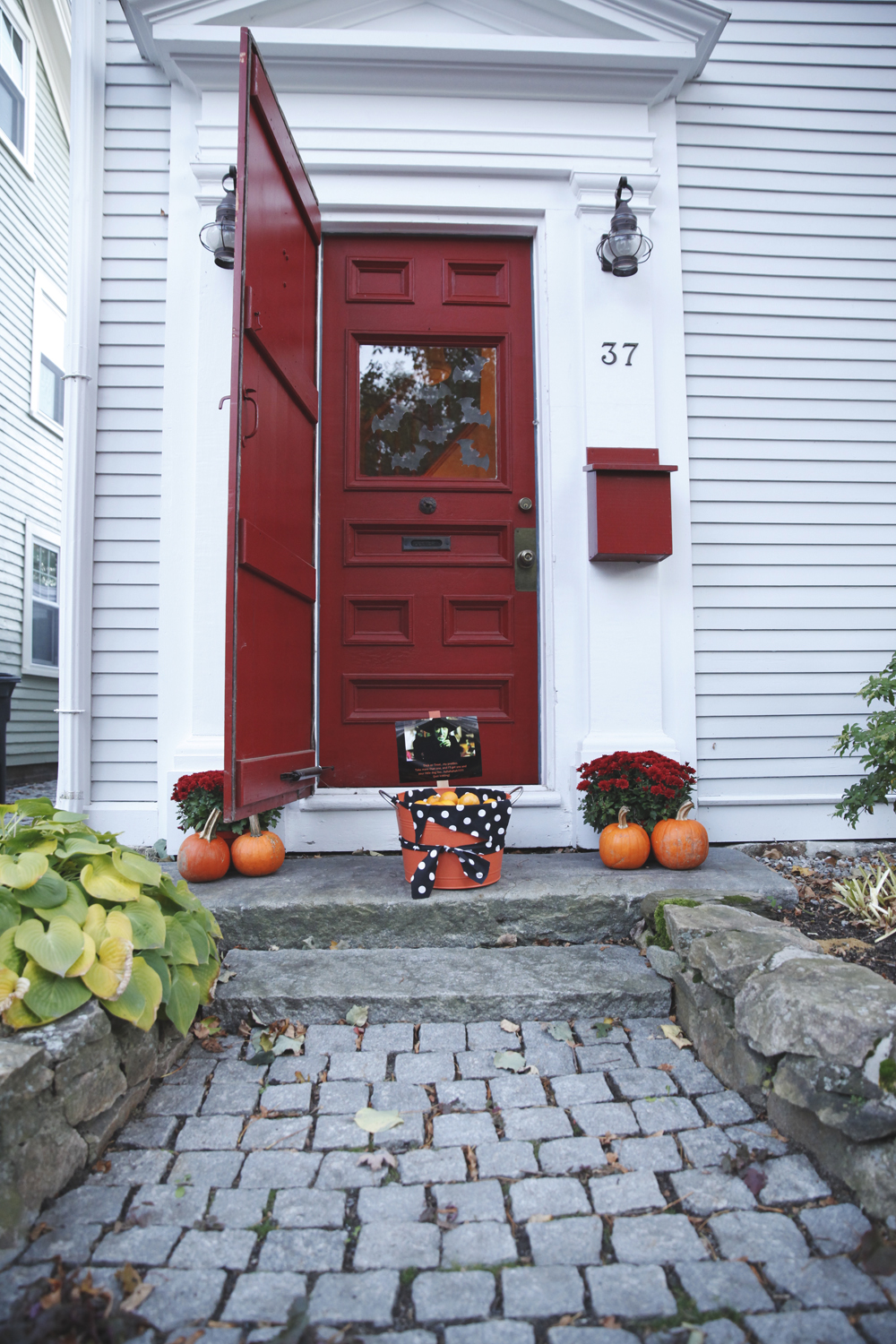 I love this stoop. And that they had clementines out 🙂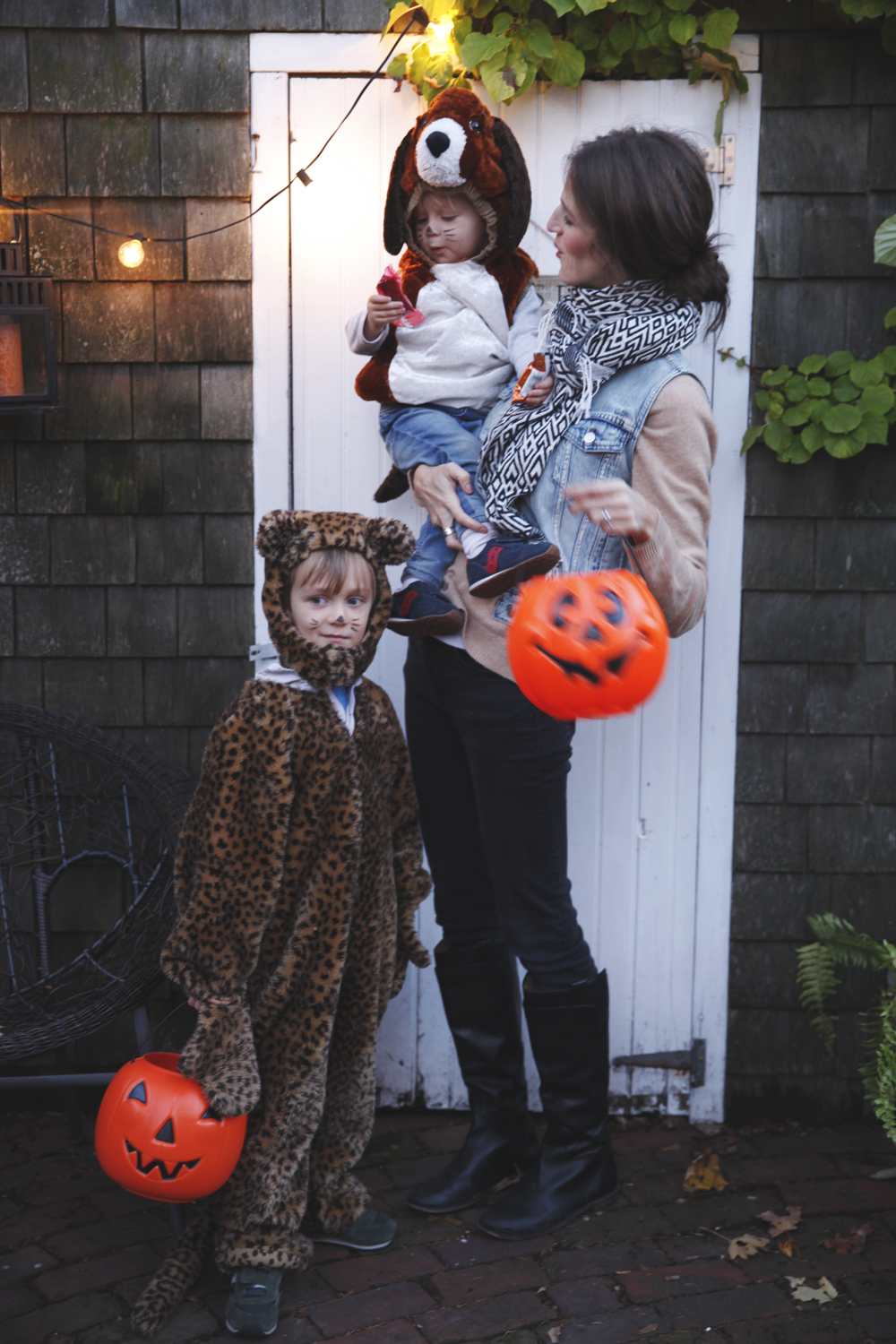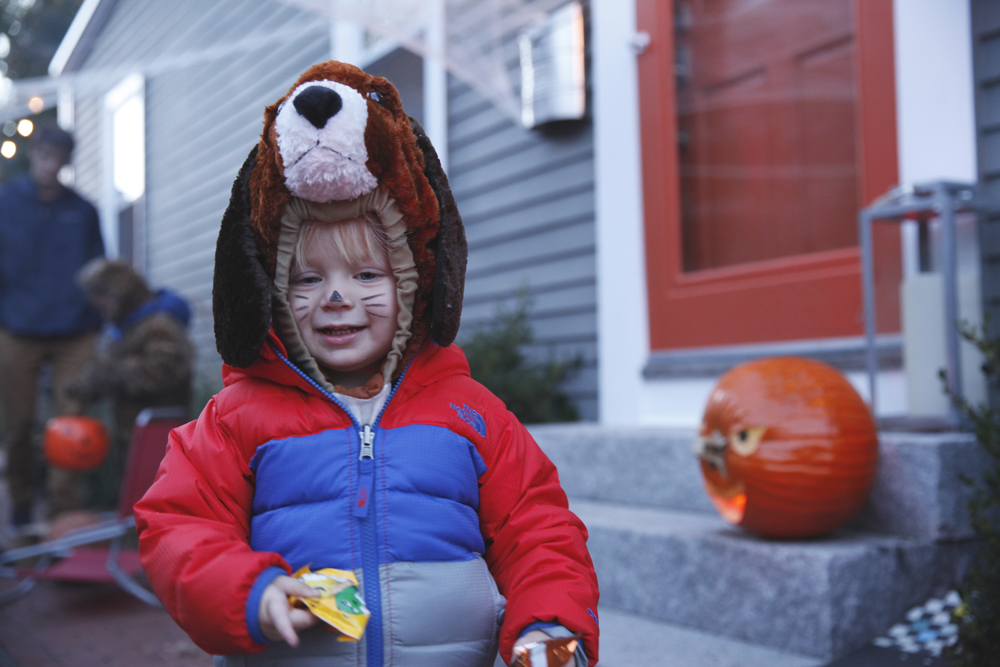 Anders couldn't get the hang of putting the candy in his pumpkin. He wanted to hold it all in his hands. When he realized he was getting candy at every single house, he finally decided to put it in his pumpkin.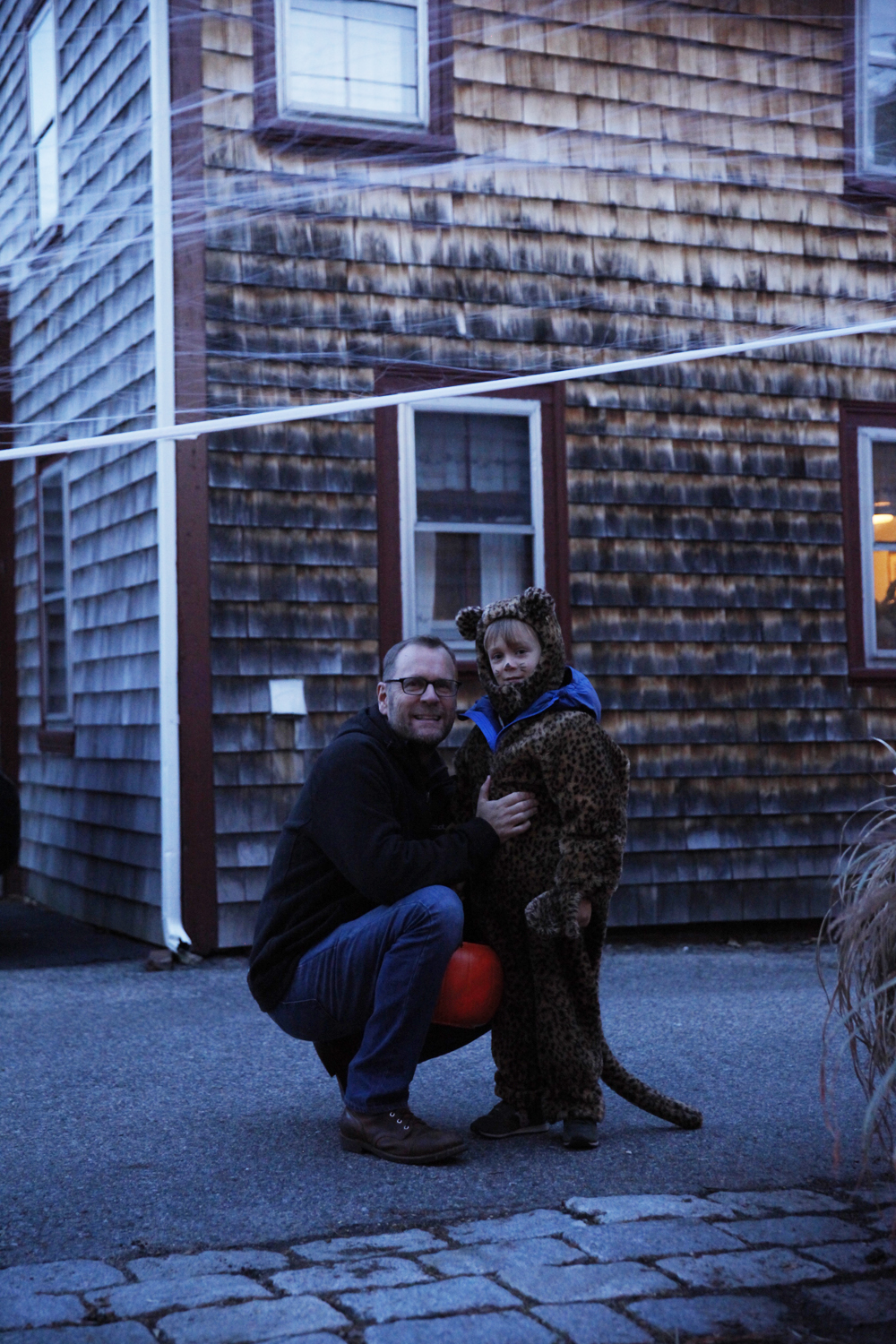 Happy Halloween! Happy November!
p.s. my boots are on sale! (though still $$$!)