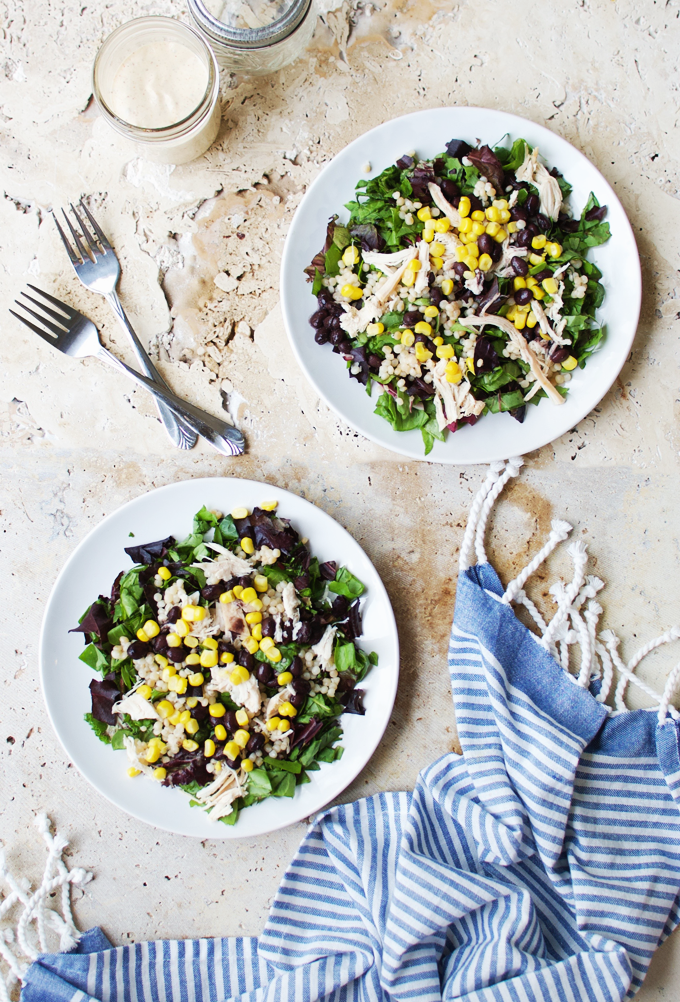 I've got Abbey from The Butter Half here again to share a yummy summer salad. If you're like me, salad can get… boring. I'm always looking for new toppings, dressings, and ways to spice it up in general. If I could have the options of a Sweetgreen assembly line in my fridge at all times, I would be the happiest. Anyway, here's a salad that packs a punch–in both flavor and protein. Thanks Abbey!
Spicy Couscous Chicken Salad
Prep time: 5 minutes
Yields: 2 servings
Ingredients:
1/2 cup mayonnaise
1/2 cup milk
1 1/2 tablespoons dry ranch dressing mix
1 1/4 teaspoon chili powder
1/2 teaspoon cayenne pepper
1/4 teaspoon cumin
2 cups fresh greens
1 cup shredded chicken
1/2 cup couscous, cooked
1/2 cup corn
1/2 cup black beans
tortilla chips (optional)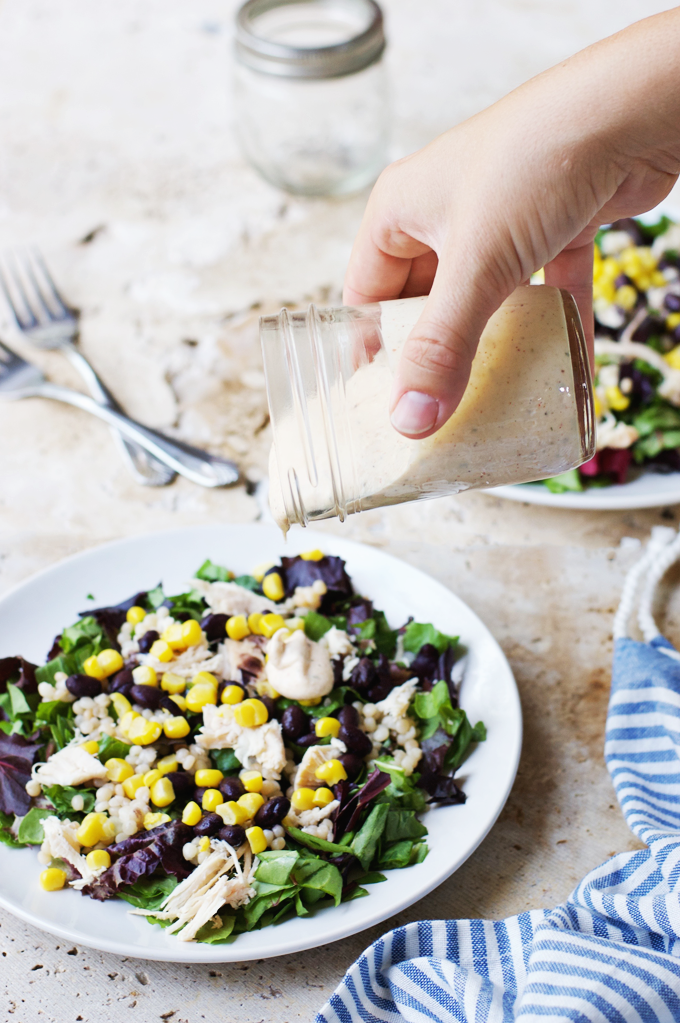 Instructions:
1. Mix together the mayonnaise, milk, and dry ranch dressing in a bowl. Add in the chili powder, cayenne pepper, and cumin and mix well. Set aside.
2. Chop up greens, and add them to a large bowl. Add in the chicken, couscous, corn, black beans, and crushed tortilla chips if you want a little crunch. Pour 1/4-1/2 cup of the dressing on the salad and mix well. Serve immediately.
Follow Abbey's goings-on here: Blog / Instagram / Facebook / Pinterest / Twitter
P.S. Check out her classic spaghetti and meatballs. I'm making it this winter.