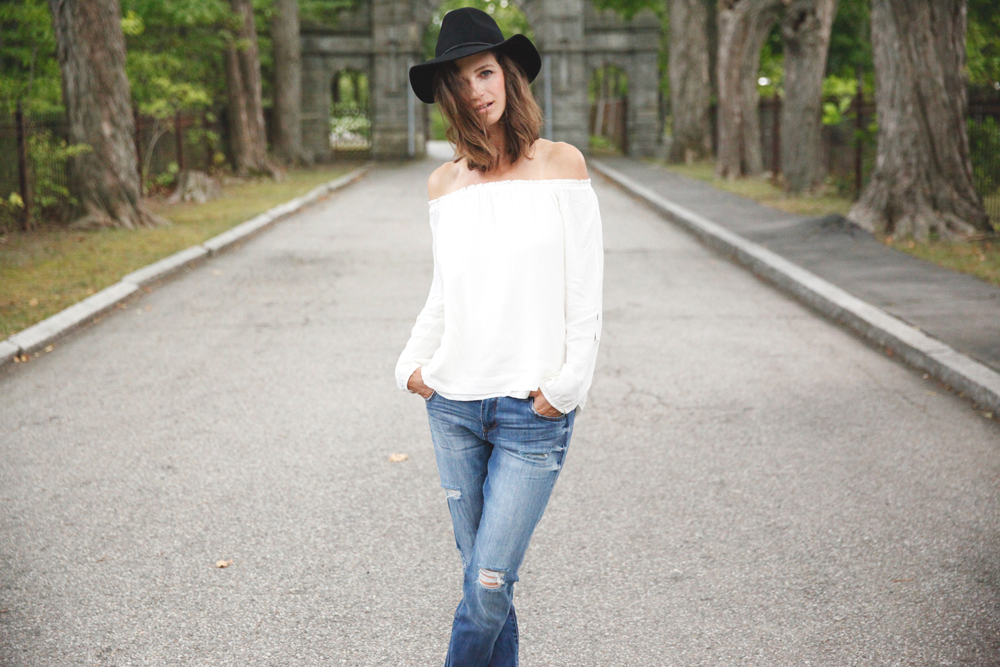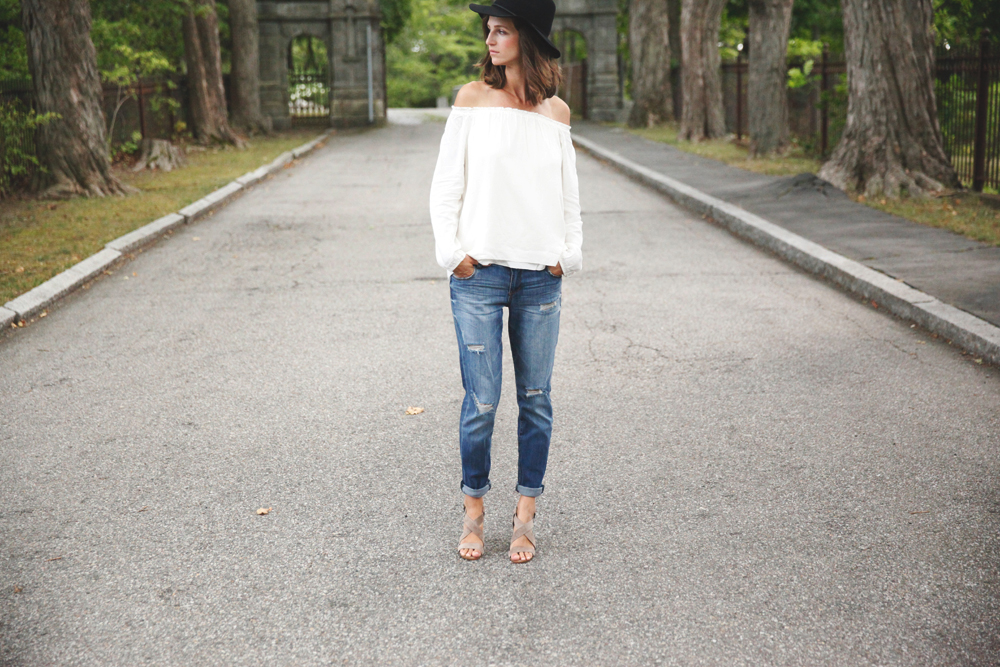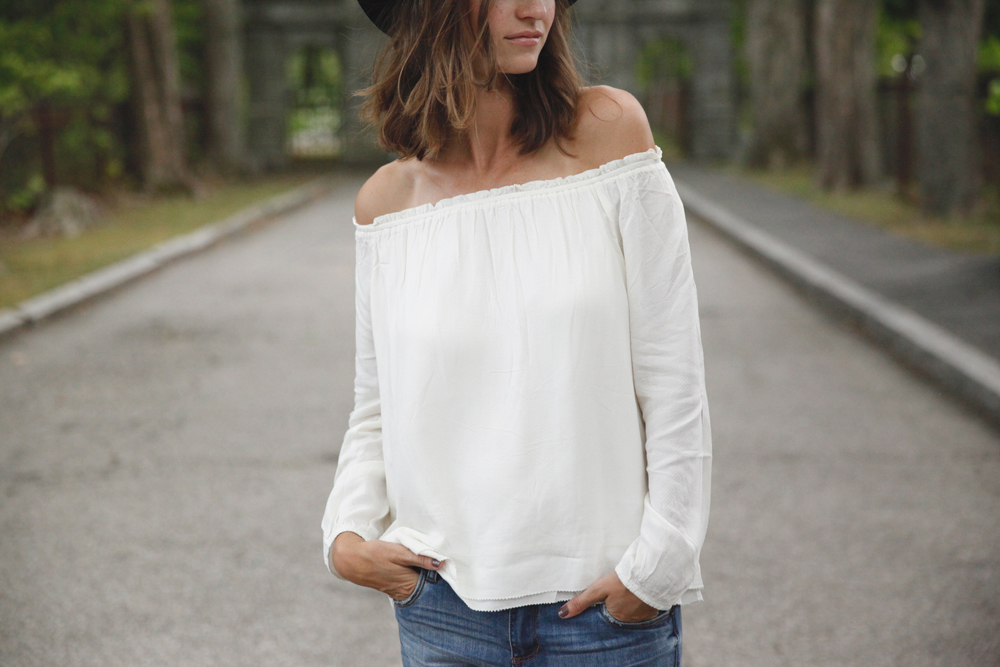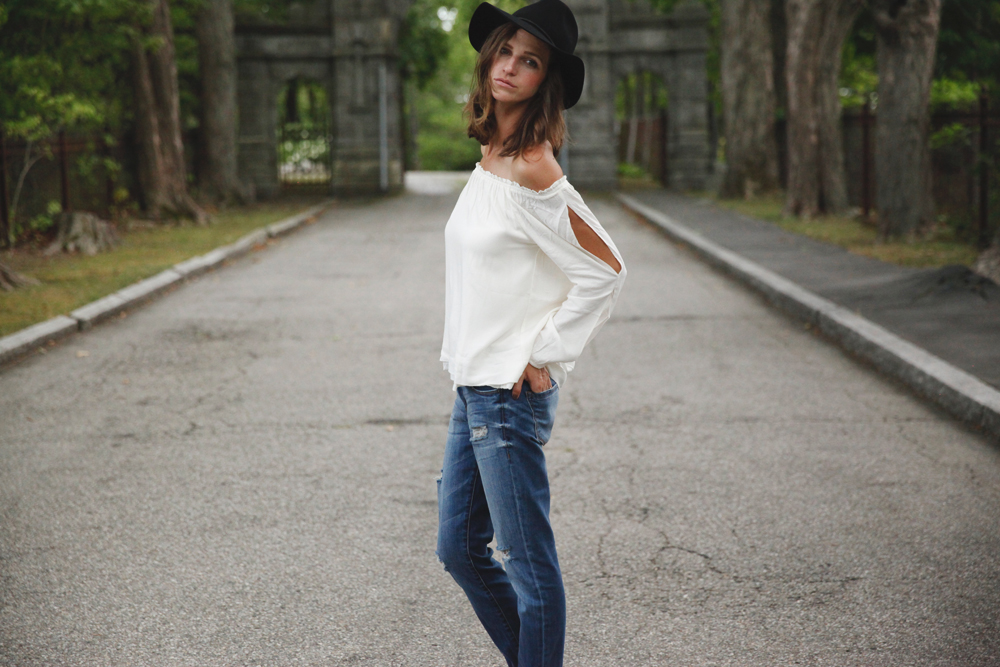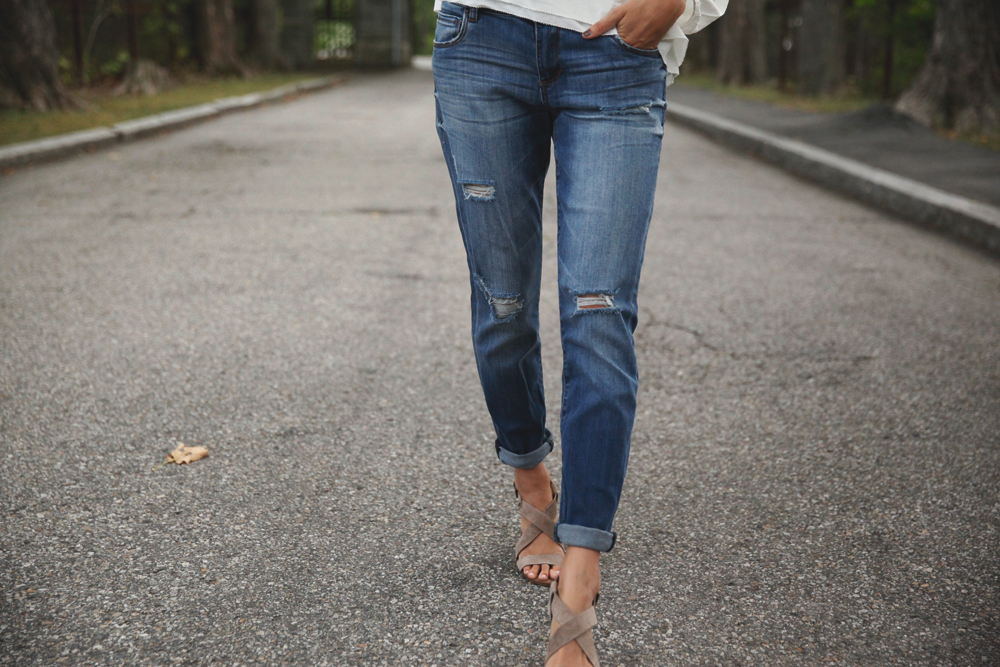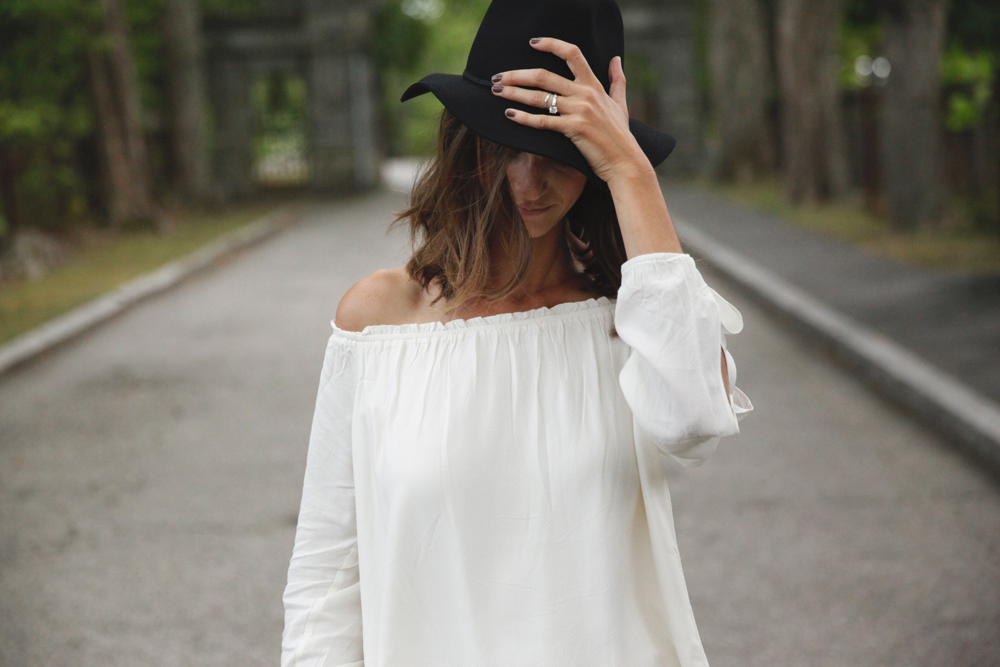 {hat: nordstrom / top: nordstrom / jeans: nordstrom / shoes: nordstrom}
one. i've heard many of us women bemoan the loss of daniel tiger on netflix. fear not! (better worded, "fear not, ipad owners!) there is a pbs app for the ipad (or iphone). it has all of the pbs shows on it from daniel tiger to wild kratts and you can watch multiple episodes. the boys love it. when i give parker the ipad for other purposes, i have to be specific: "no videos! just learning!"
two. the sunsets. if there's one thing fall is good for (and there's many more things than just one, yes. i will soon be excited for the coming of all things spicy pumpkin and apple picking and leaves changing. just not yet.) it's the sunsets.
three. bachelor in paradise. i am sometimes completely stupefied as to how low ABC has sunk with the level of trash on that show and yet i can't look away. i binge watched it while editing photos the other night and was thoroughly entertained. what does this say about me? do i want you to answer that?
four. these boyfriend jeans. i have talked about boyfriend jeans before and this might be one of the better pairs i've tried on. they don't make me feel like a boy, don't give me total sag-butt, and can look a little polished while still being casual. that was a lot of attributes i gave to one pair of jeans, but i think they're all accurate.
five. lunch meat roll-ups. they're just so good. my favorite is applegate ham, rolled up with some cheese inside and a squirt of mustard. such a quick snack (and low carb if that's your thing).
[show_shopthepost_widget id="1870908″]
This post is sponsored by Nordstrom. Their free shipping and free return policy make them one of my favorite places to shop online. In addition to that, they price-match and if the item you bought goes on sale after you purchased, they'll refund you the difference within a certain timeframe. I really like that.