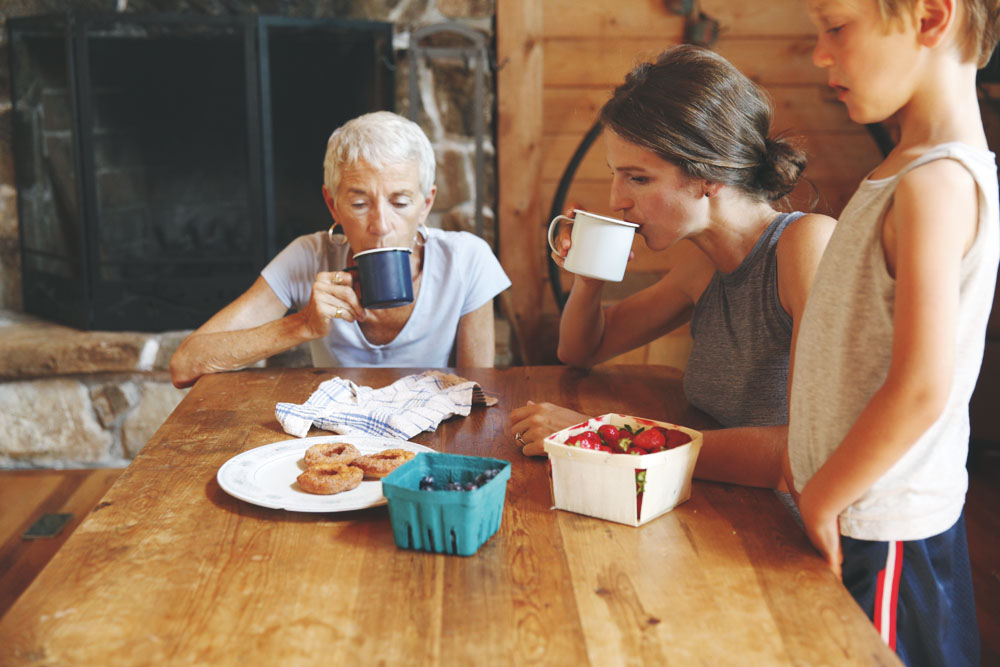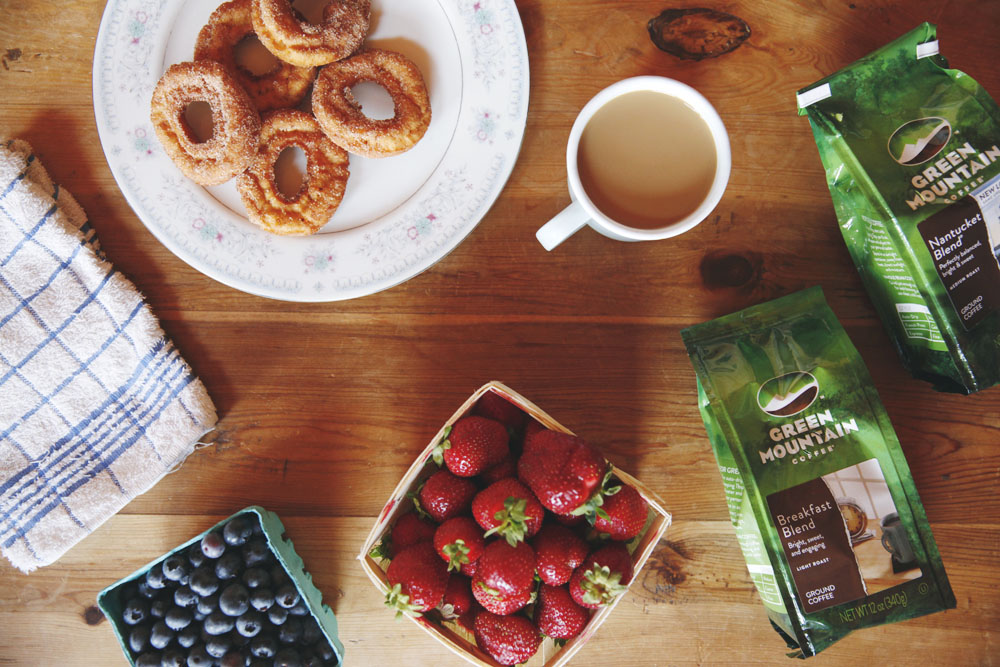 At home, with Anders as my alarm clock, I'm almost always the first to wake up. We creep downstairs and, depending on how early I went to bed the night before (and how well he slept next to me), I either put a Daniel Tiger on–for those particularly low-energy mornings–or we play a bit together before the rest of the house wakes up. The energy is always calm when it's just the two of us, and before Parker wakes up. They've begun a game of creeping around, like tigers, and growling at the rest of us from corners of the first floor. It's hilarious and fun, but it's not particularly quiet.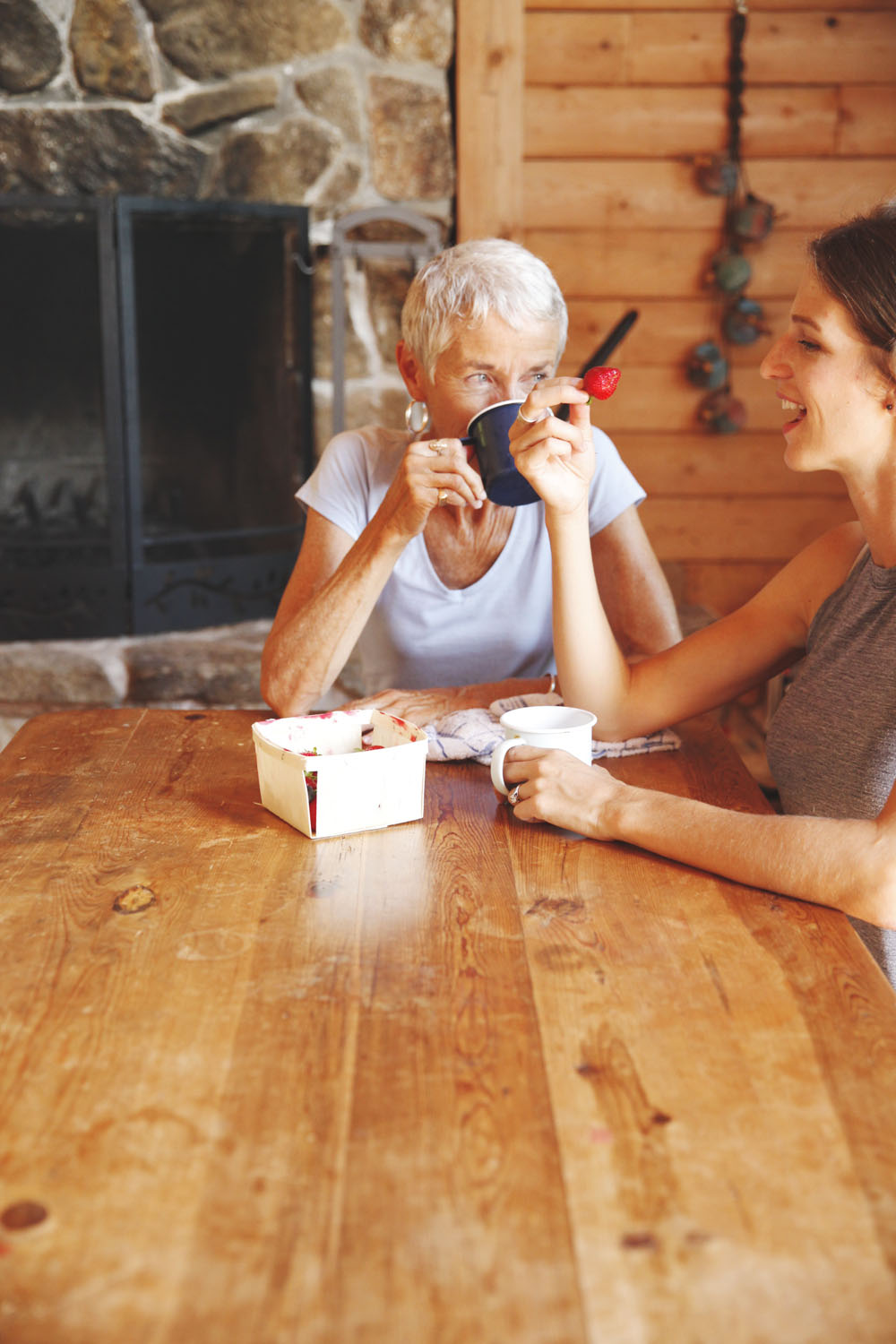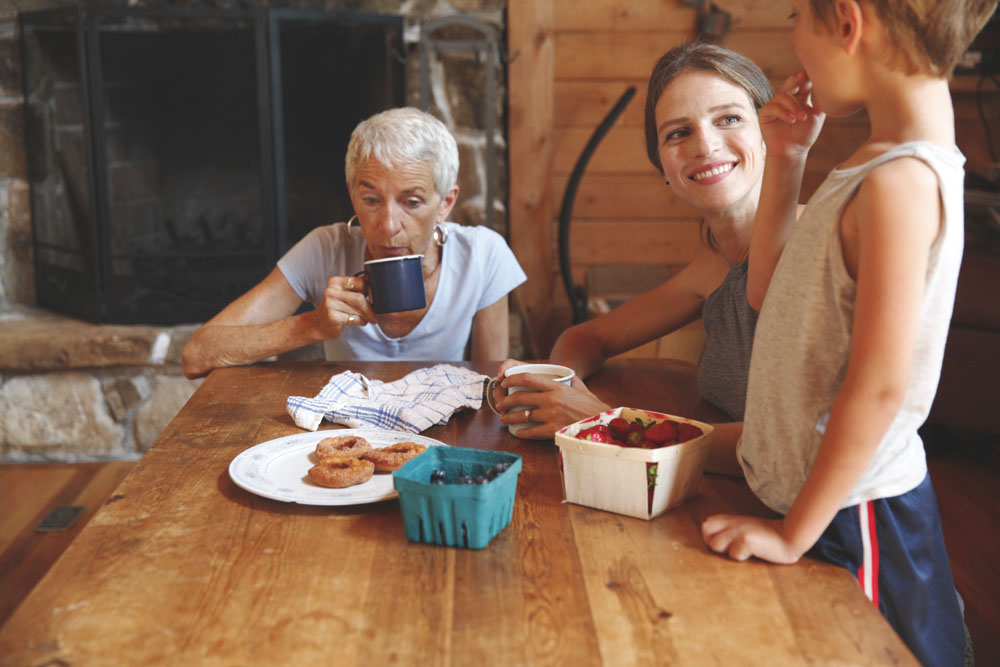 This week, we're on the lake and the house we're renting is up above it in the mountains. It's got a beautiful view and–if it's a clear day–you'd see an amazing sunrise come up over the mountains beyond the lake. I haven't gotten up in time for a sunrise in I don't know how many years. Actually, that's not true. I've been up at that hour but with the purpose being a sunrise? It's been a long time. Will I do it this trip? I'm not making any promises. Add to that, it is so quiet you can hear every leaf as it blows in the wind, every bird chirp. Yesterday I saw a hummingbird! I haven't seen one of them in years.
When my Mom and Dad are in town, getting up early (and sometimes earlier–emphasis on "er"—as is the case with little ones when on vacation and out of the beds they're used to) isn't nearly as painful as it is otherwise. You know that no matter what time you're waking up, someone's already up! Someone being my poor mother who can't sleep in no matter how hard she tries. But with that comes coffee already made. My Mom and Dad, bless them, take their morning coffee seriously.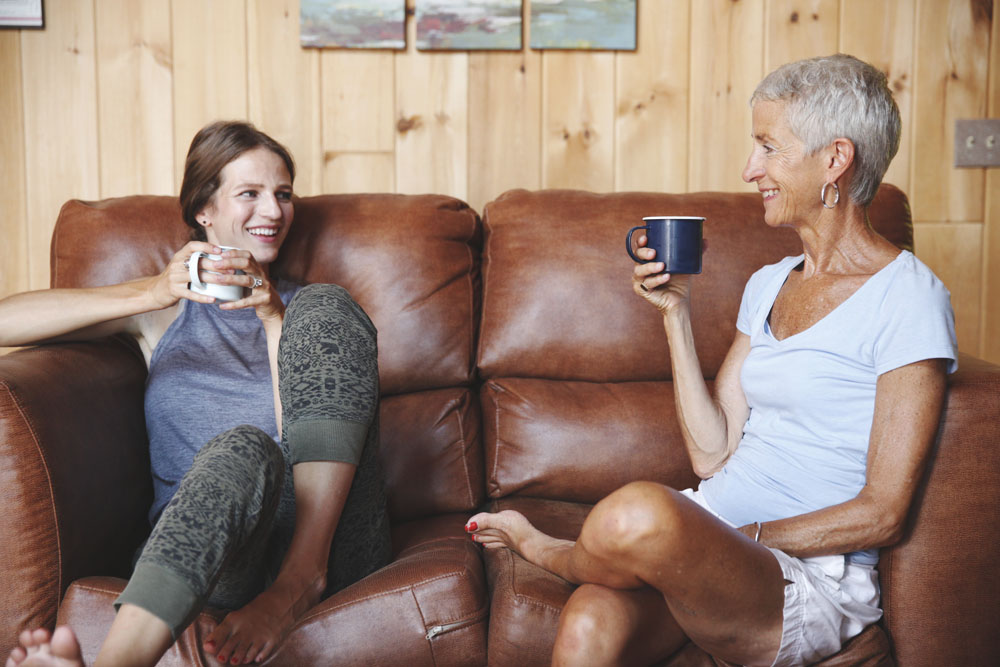 This particular morning, we stopped by the Beans and Greens Farm Stand (the most fabulous farm stand if you're in the lakes region of NH!) for some berries (not pictured–the peaches that are on the windowsill ripening!), and cider donuts to go alongside our morning cup. Now, Steve and I brought two bags of Green Mountain Coffee® (they've also got K-cup pods!) with us for this trip–their Breakfast Blend and their Nantucket Blend. This is actually one of the coffees we buy from the store the most, so when they reached out for a sponsorship it was only natural to say (scream!) yes. We love Green Mountain Coffee®. One of the biggest selling points for us is that it's Fair Trade Certified ™ (Steve has always bought fair-trade coffee exclusively; and several years ago I really figured out why it was so important!). And, something I just learned through this partnership, is that they source only the top 10% of coffee beans in the world for their more than 50 (!!) varieties of coffee. Check this video out to learn more on their many varieties of coffee. Aside from all of those things, give me my generous splash of half-and-half, and it's just good coffee.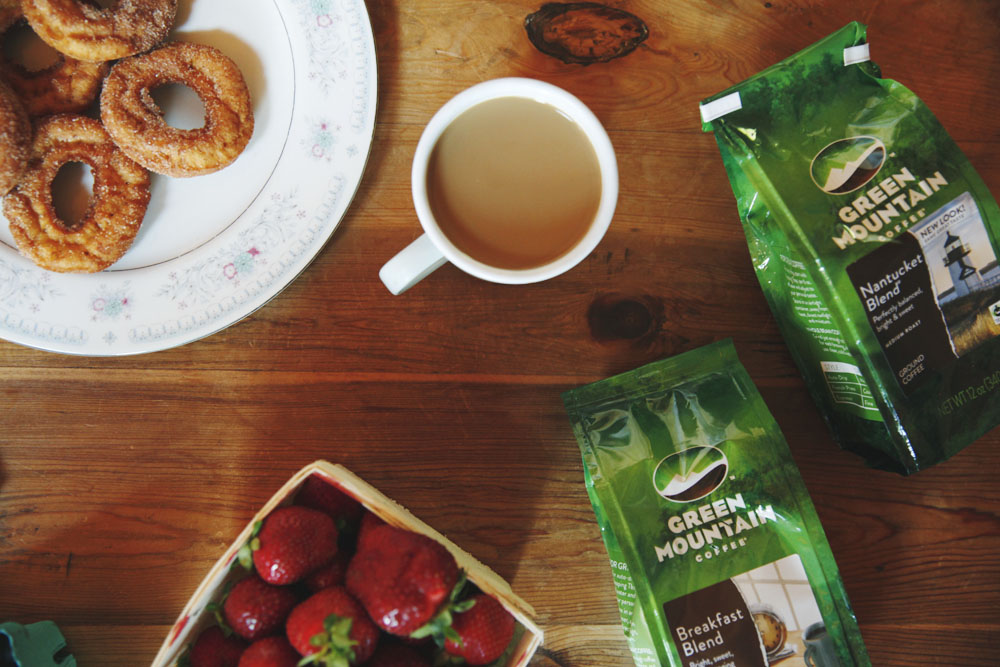 Thanks so much to Green Mountain Coffee® for sponsoring this post, and to you for reading it!