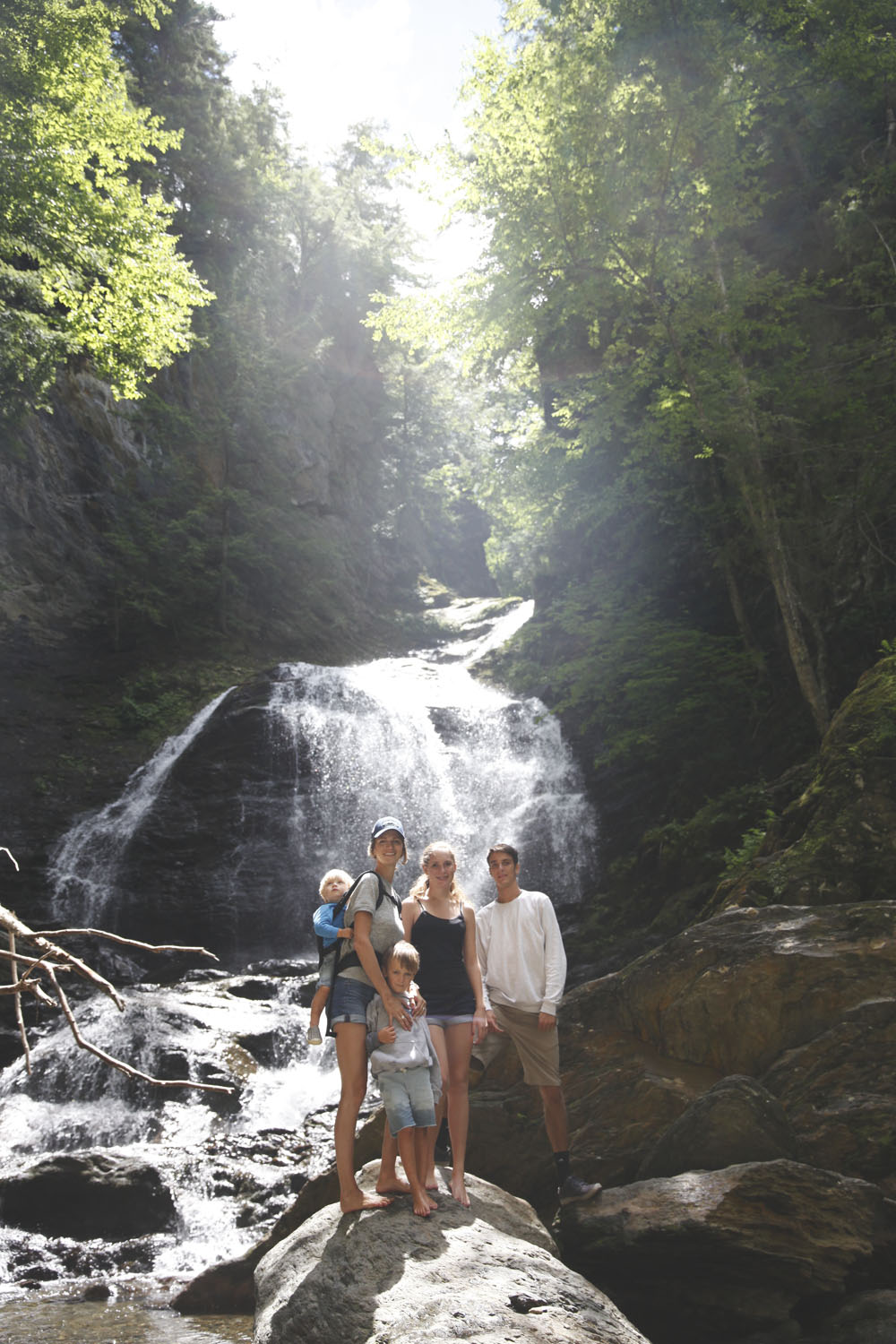 When we were in Stowe last week, we visited Moss Glens Falls. I'm always googling and reading reviews before we head to a new place–Trip Advisor, Yelp, Instagram (looking at places using geo-tag on IG is one of my favorite ways to scout out new places; if you're not already doing that, do it! Where else are you going to get beautiful overhead shots of someone's favorite breakfast dish and then have a good idea as to whether that particular restaurant is the one?! Instagram!). I found Moss Glen Falls and read the reviews: easy, kid friendly, beautiful waterfall at the end, one mile. Done.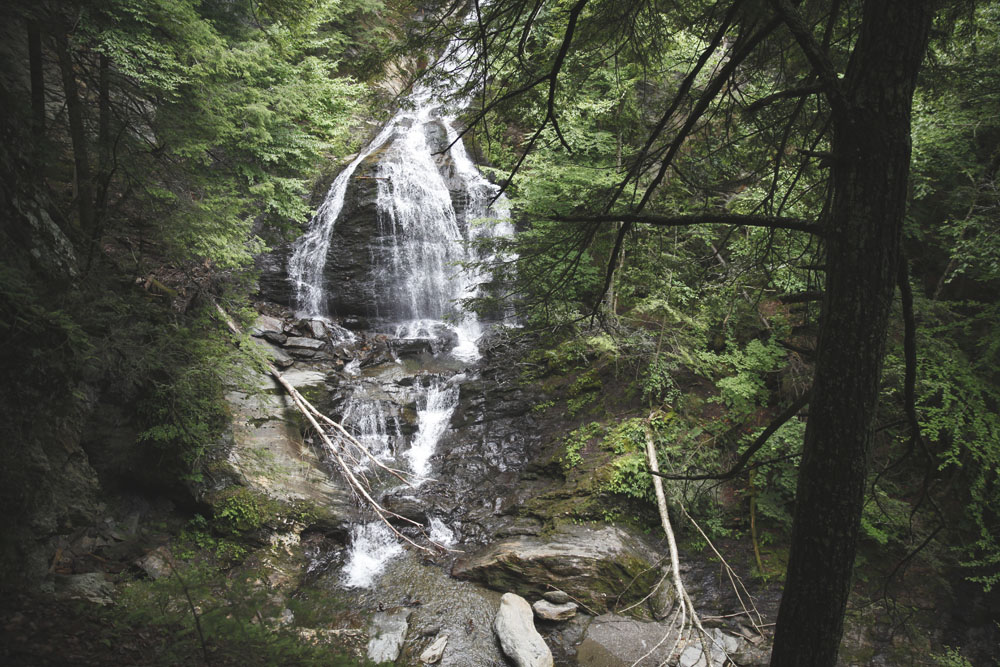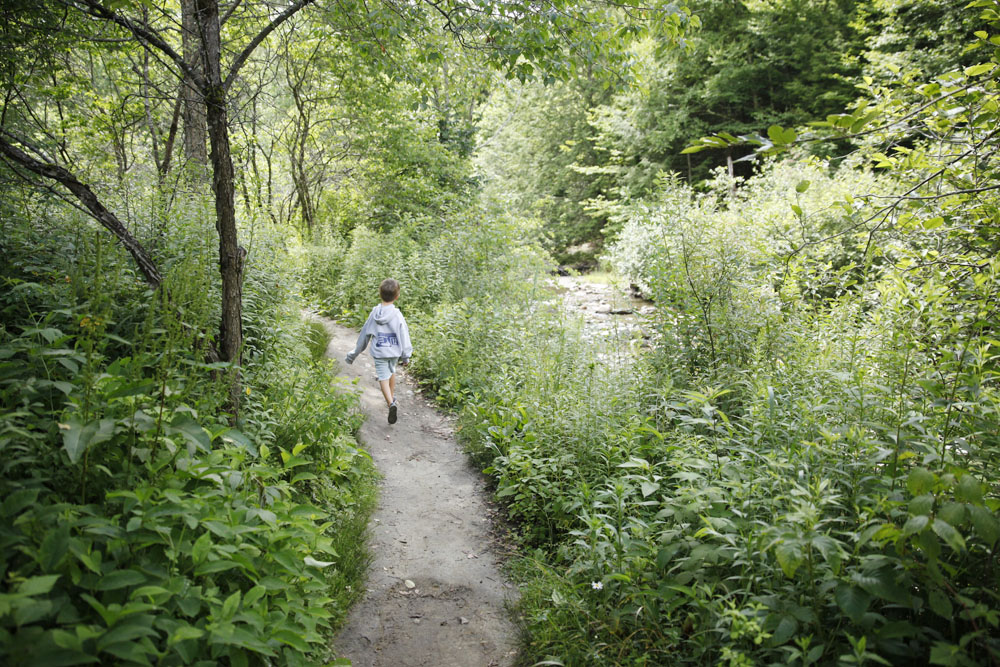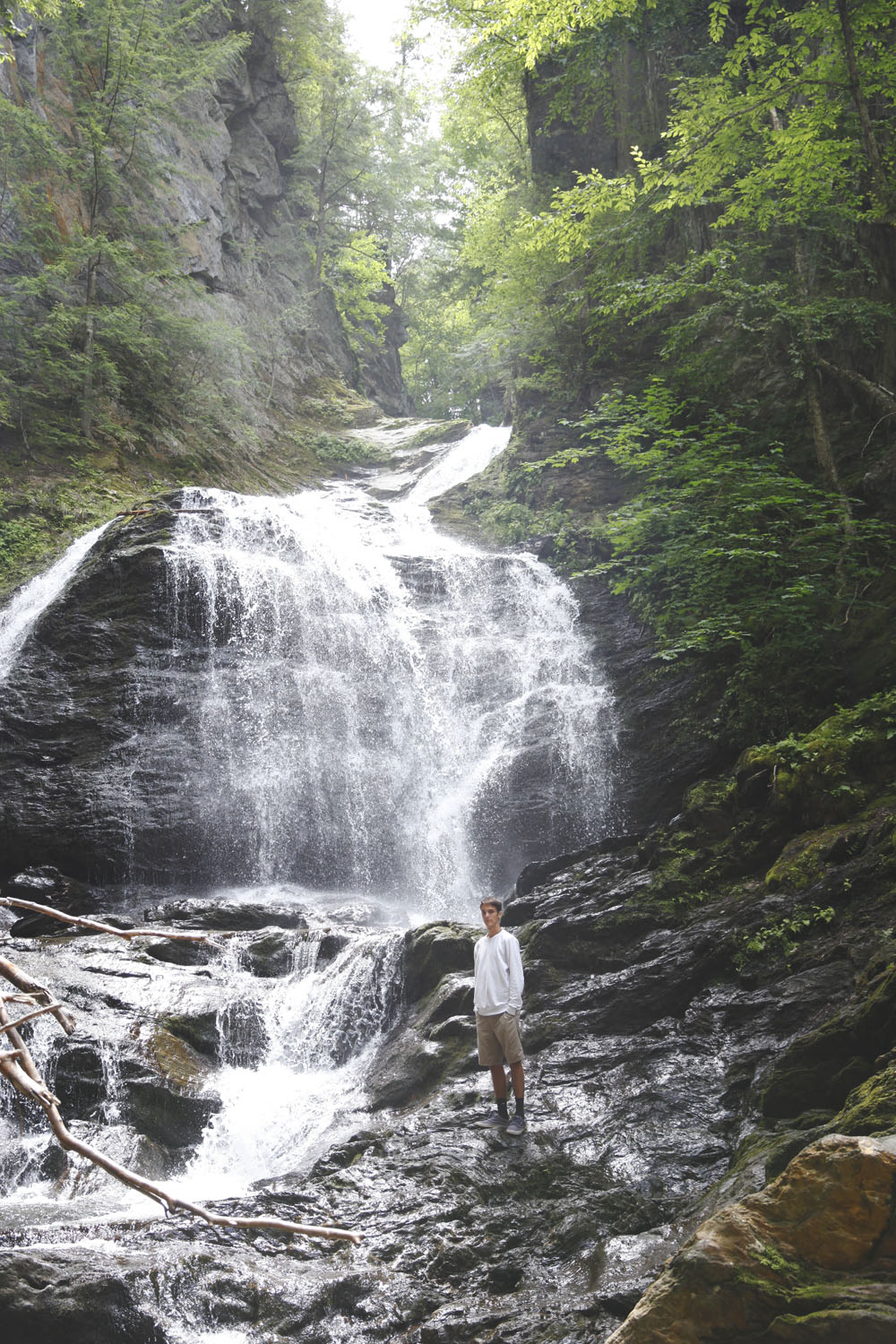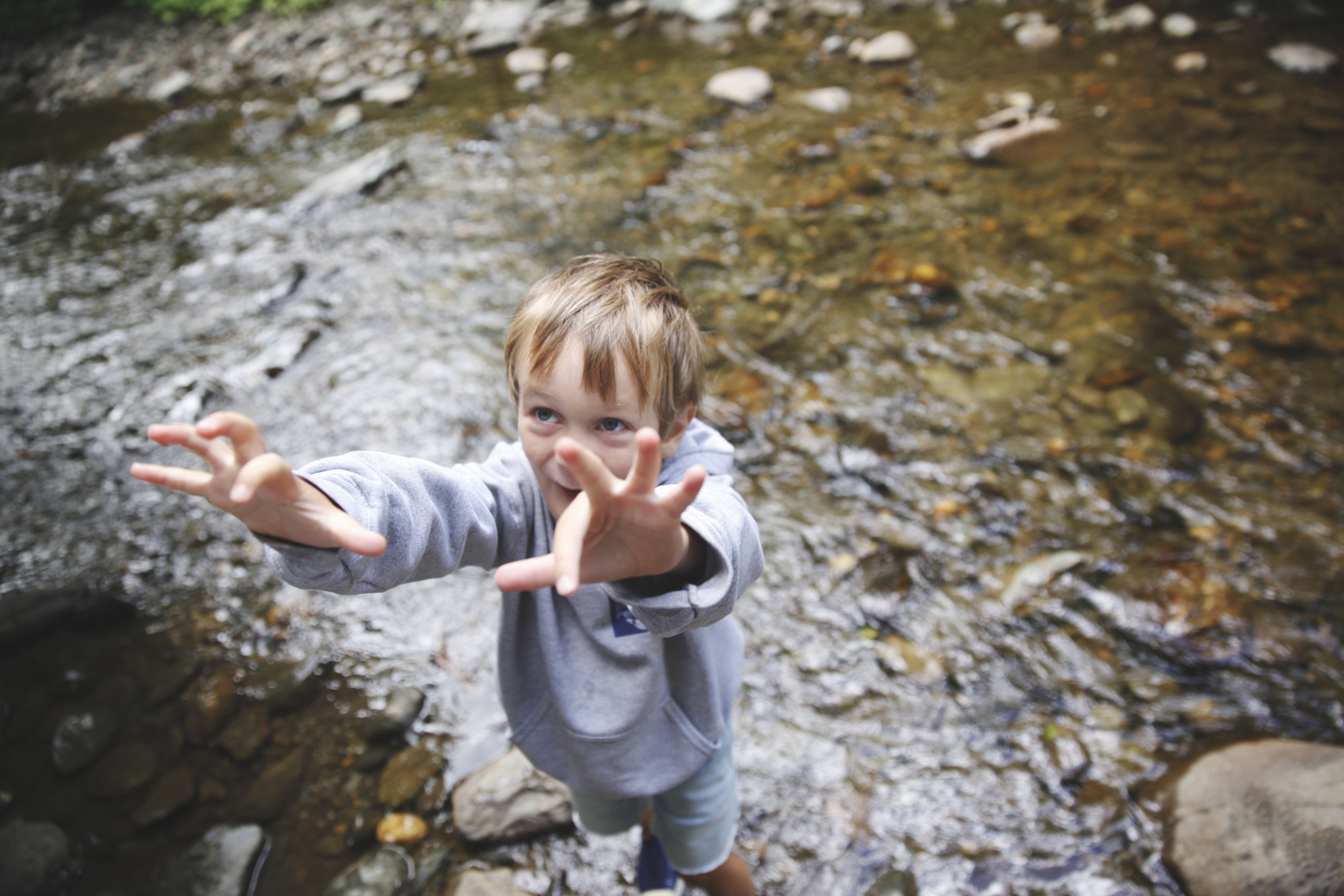 Parker's in this tricky spot where he's too big for us to wear him on a hike, but you're also not certain of how much he'll be able to do, and when he'll sit down, throw his arms up, and say he's done. This was the perfect hike (in fact, it could've been longer) for him to do while still thinking it was a grand old time. It goes along a stream the whole time, with little trails towards the stream if you want to stop and dip your toes in the water, climb on some rocks.  Here he is doing his best bear impression. We had bears on the brain because I kept singing, "We're going on a bear hunt! We're gonna catch a big one…"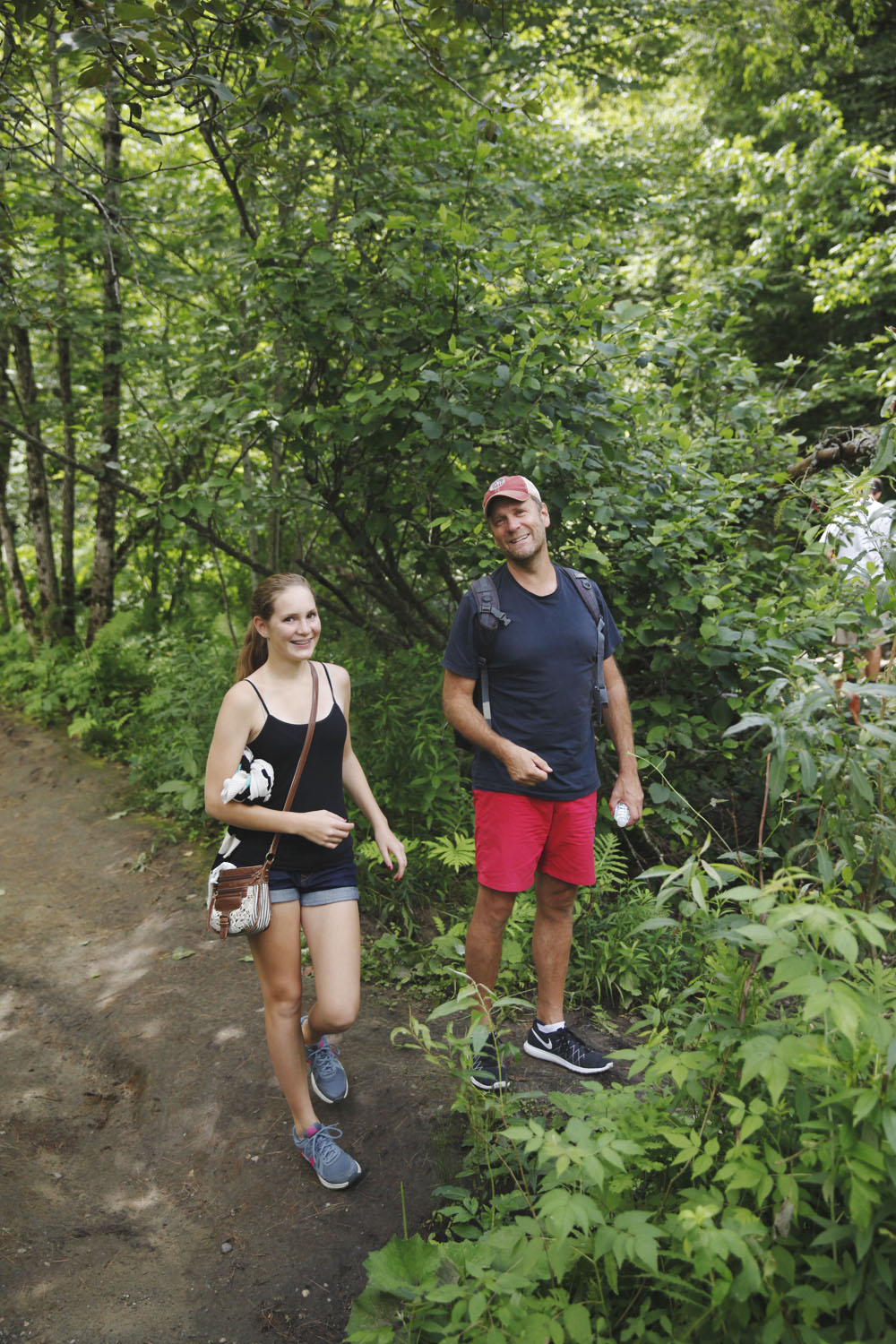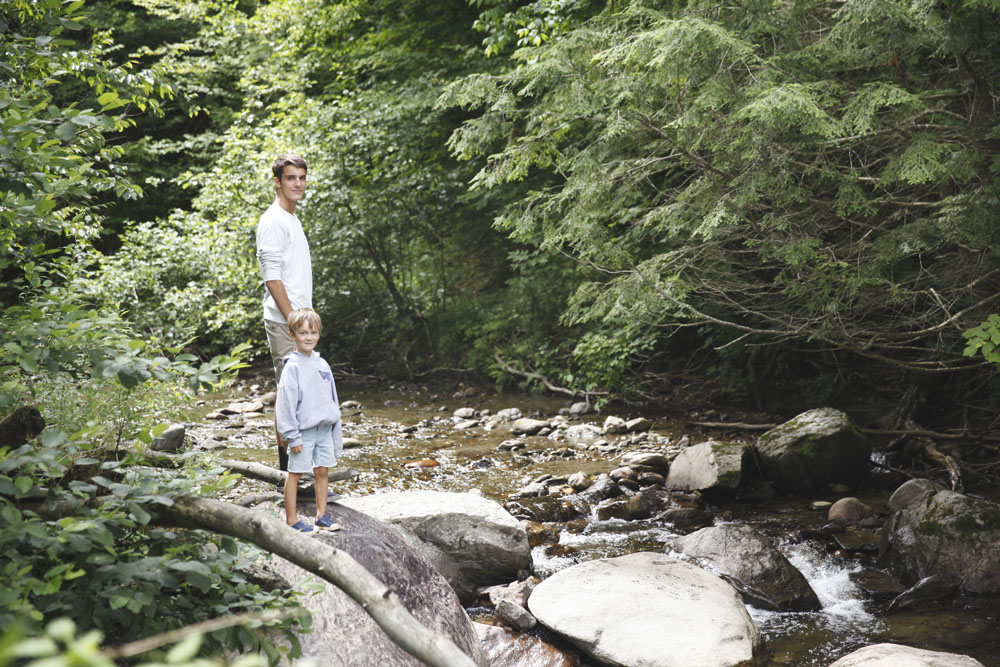 My favorite hikes are ones that go along streams. Any people in PA? Some great hikes in the Ricketts Glen and Hickory Run area (and some of my favorite camping ever) for the outdoorsy folk!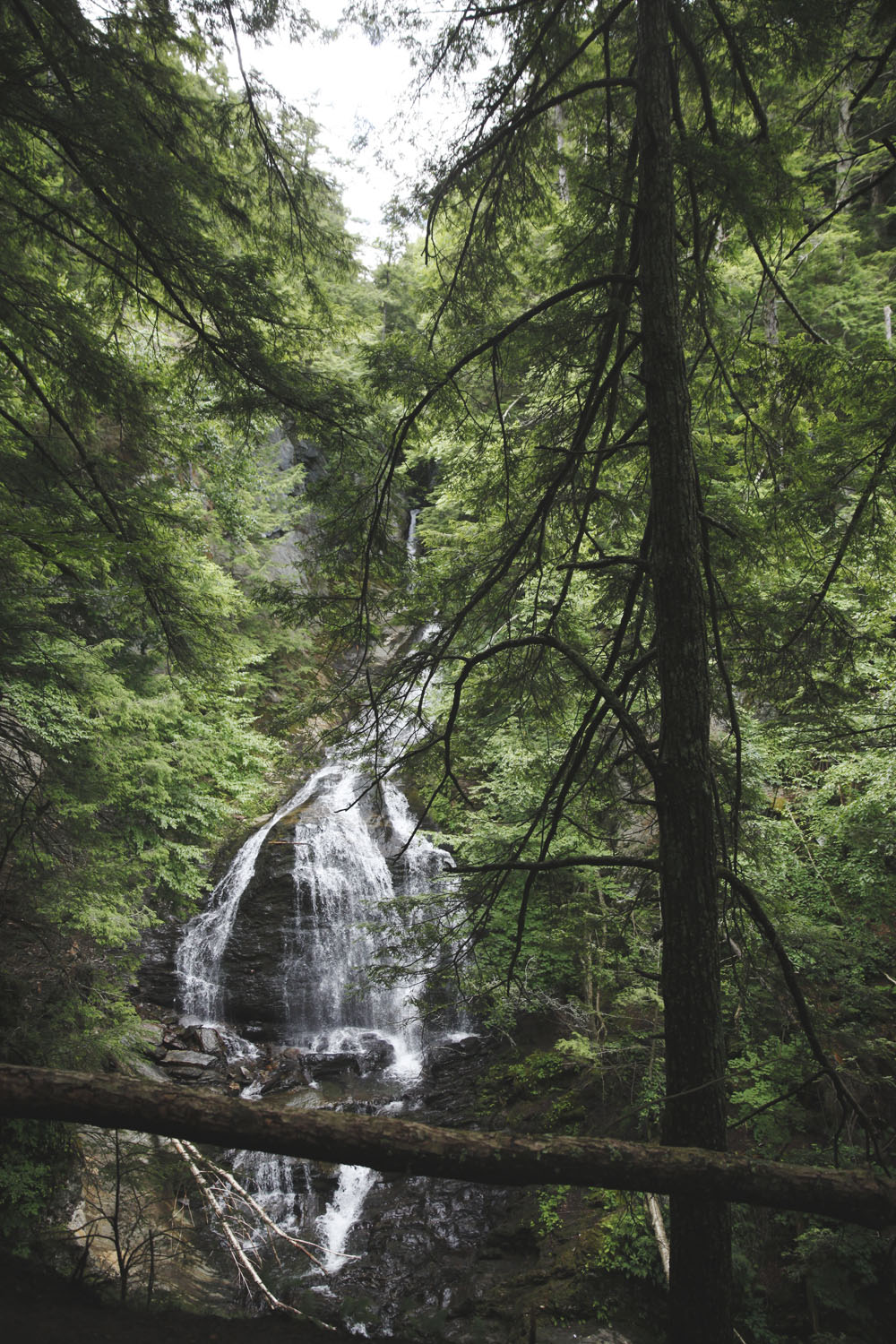 Isn't it beautiful? You can climb up a bit of an incline and view the waterfall from above, which we did first. Then we climbed down and followed the stream to splash in it from above. It was a cool day but Parker still wanted to splash in it. His first waterfall! Anders' too. The first of many, I hope. It's not terribly original but, even so, I absolutely love waterfalls and have since I was a little girl camping with my family.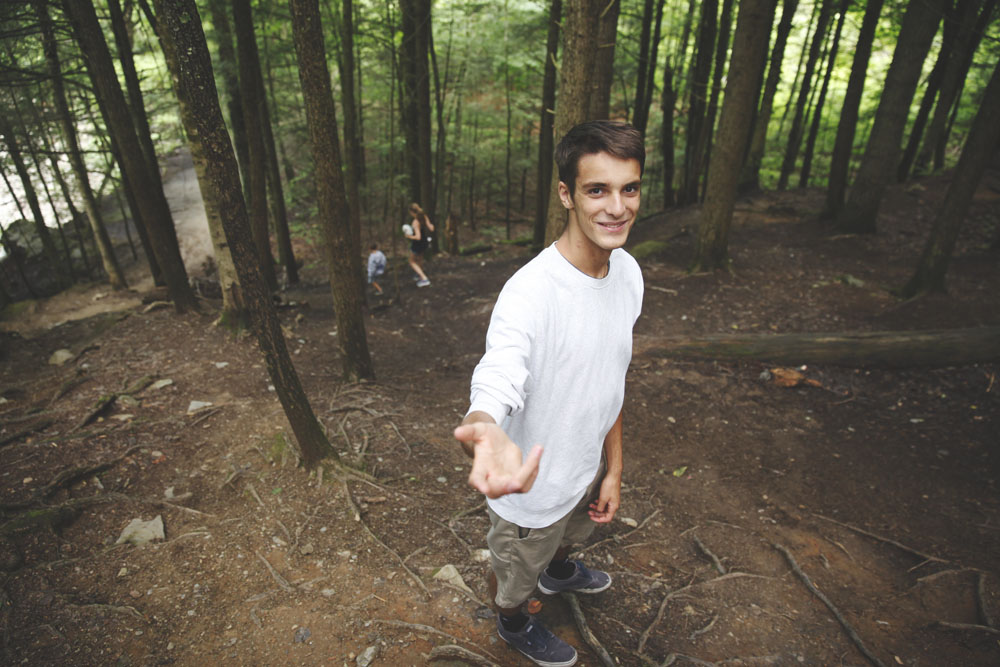 He kept turning around to make sure I had good footing (since I was wearing Anders on my back). It was so sweet. So, I got a picture of him. Is he handsome or what?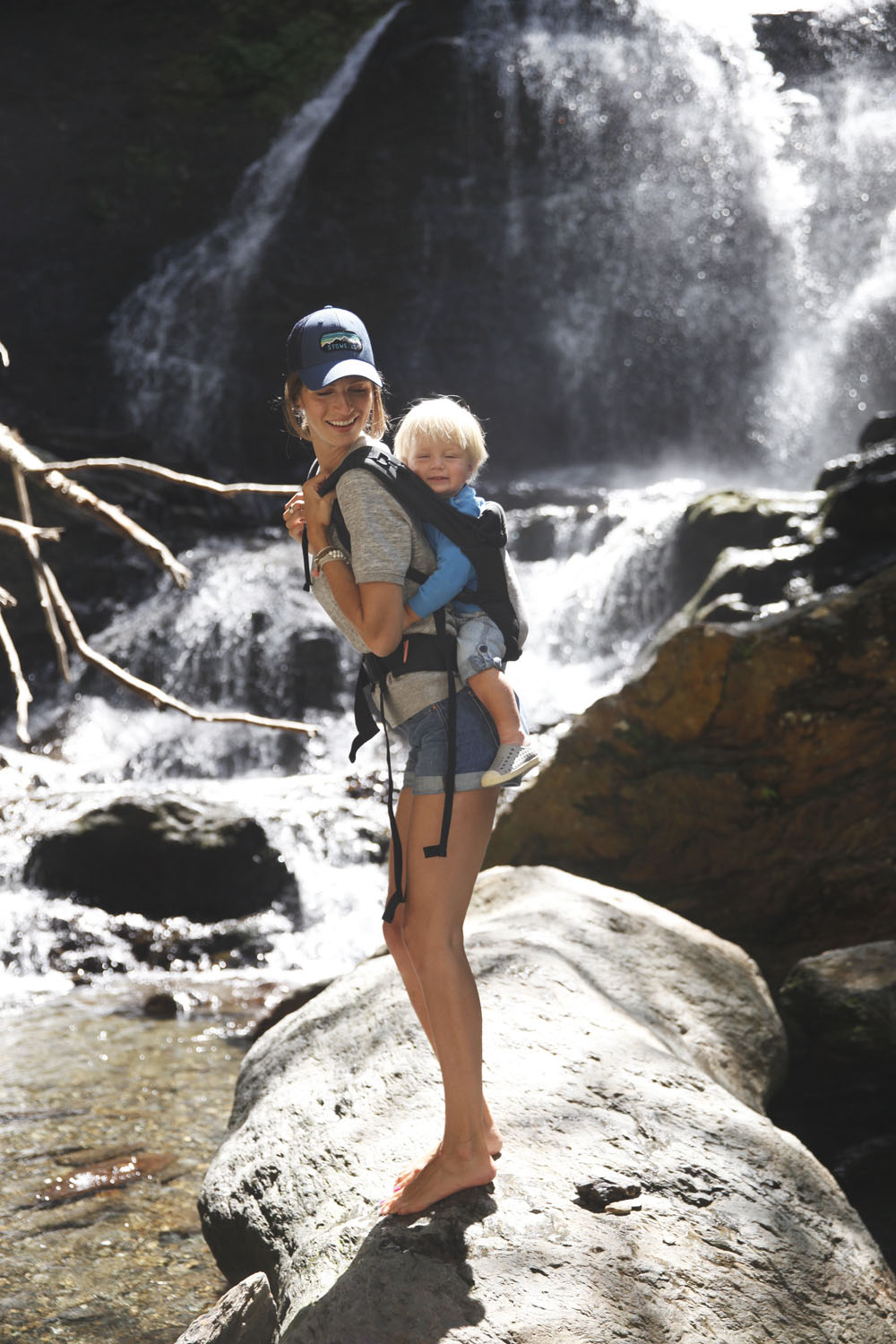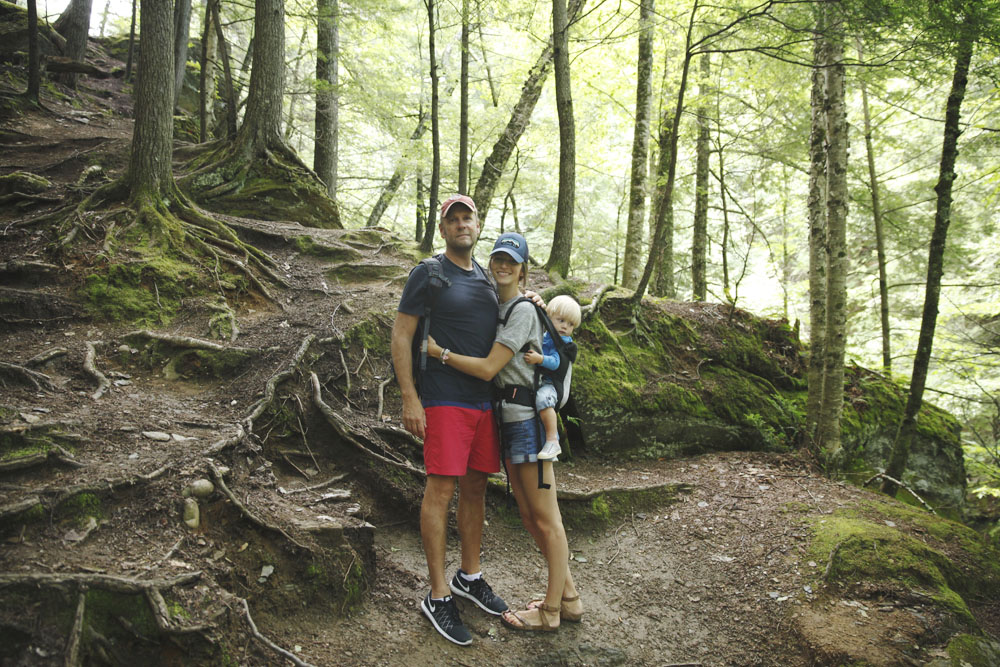 Getting outdoors with my family is probably my number one way to pass the time when we're together. Having babies for the past several years, or at least being in that young child phase makes a lot of outdoor activity more trouble than its worth. But when we do it (and when it goes well), it's so fun. So, Moss Glen Falls! I recommend.