This morning I have Abbey from The Butter Half here sharing a recipe! If you're not already familiar with her blog, it is completely fabulous. Every time she posts a new recipe, I want to more or less jump into the computer with my mouth open. She posted this bread that you can make with only (melted) ice cream and self-rising flour too. What? It has me so intrigued.
This morning she's here to show us a grilled cheese breakfast sandwich. Mmmmmm.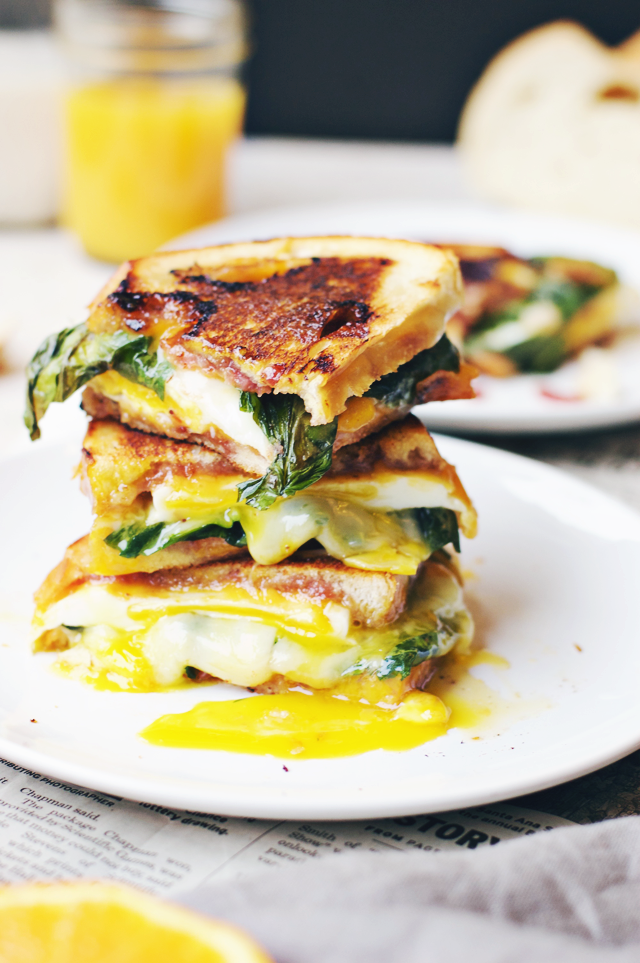 Breakfast Grilled Cheese Sandwich
Prep time: 20 minutes
Yield: 1 sandwich
Ingredients:
1 egg
2 slices bacon
2 slices sourdough bread
2 slices cheddar cheese
2 slices Provolone cheese
1 tablespoon strawberry jam
4 fresh basil leaves
Instructions:
1. In small frying pan, prepare a fried egg. While the egg is cooking, cook the bacon in another frying pan. Butter the outside of the sourdough bread slices.
2. Once the egg and bacon are finished cooking, assemble the grilled cheese. Place the bread in a frying pan, buttered side down, and spread with strawberry jam on the other side. Add one slice of cheddar, one slice of Provolone, the fried egg, basil, bacon, and another slice of cheddar and Provolone. Spread jam on the top piece of bread and place it on top of the sandwich. Cook on medium heat for about 5 minutes, then flip to cook the other side, about another 5 minutes.
3. As soon as the cheese is completely melted, the sandwich is ready. Transfer to a plate, cut in half, and serve immediately! Enjoy!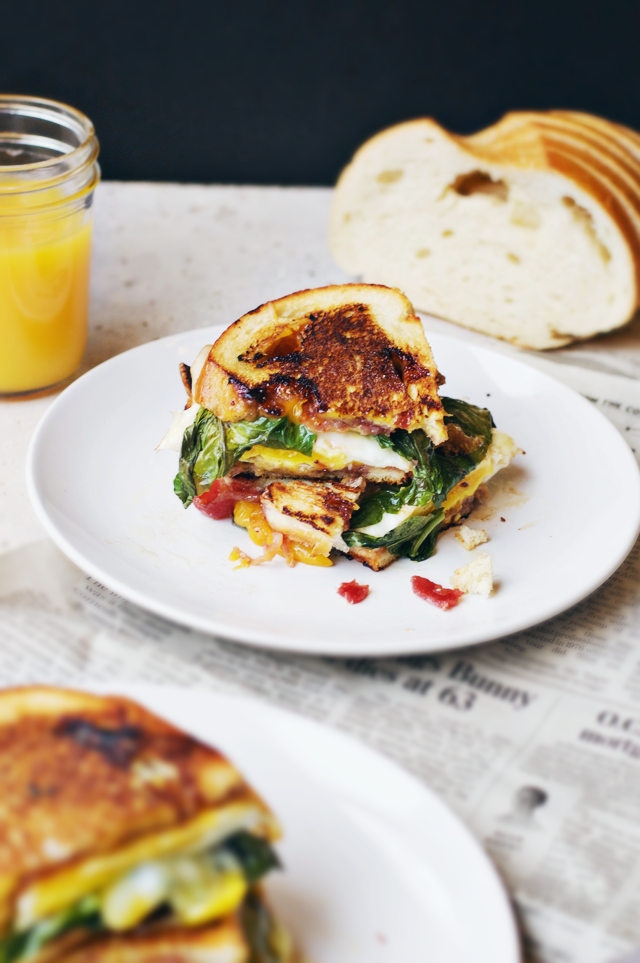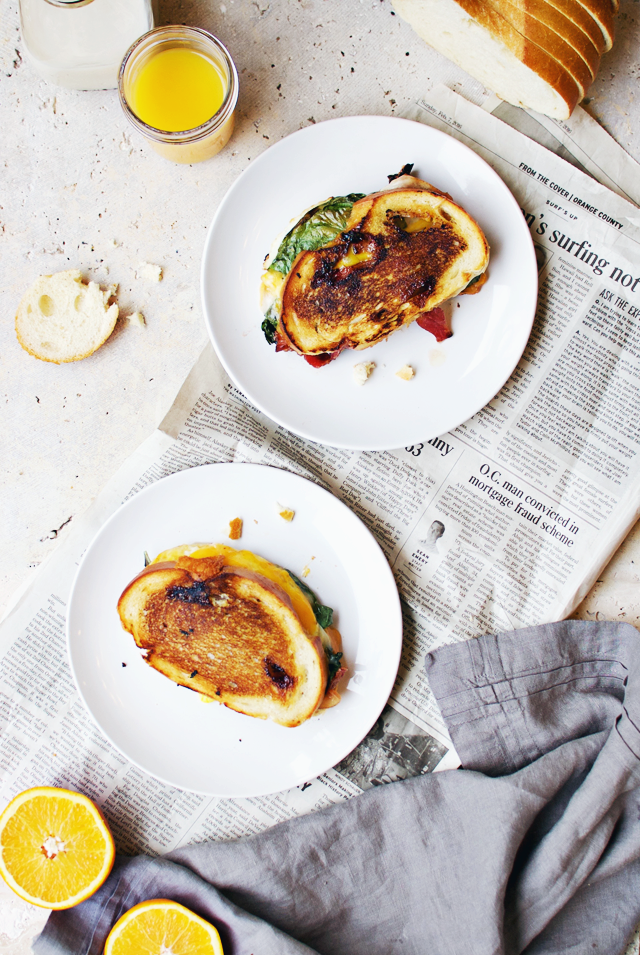 You can find more of Abby on Instagram here or Facebook here.
Thanks Abbey!