Anders' Easter basket! Instead of jelly beans and chocolate, he got raisins and Ella's bars.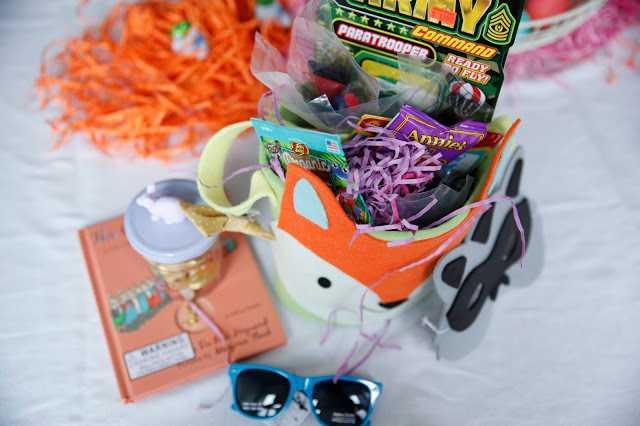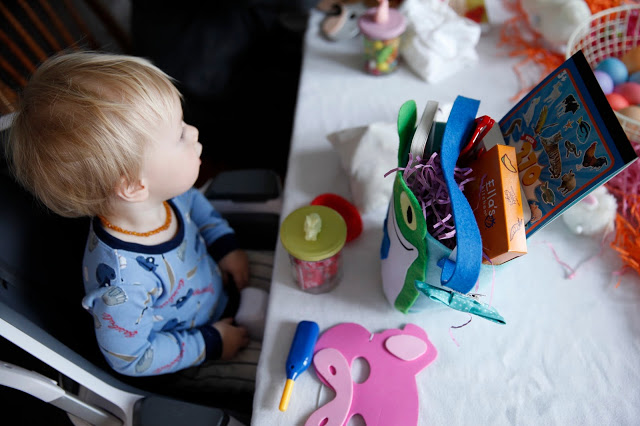 click to read more for the rest of the post!!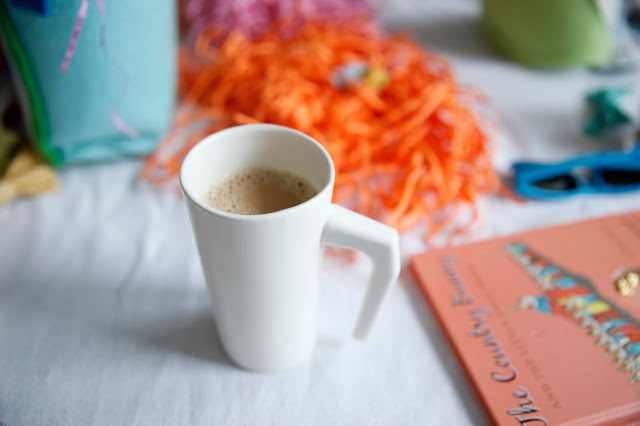 All I need in my Easter basket.
Anders' foot on the table here kills me.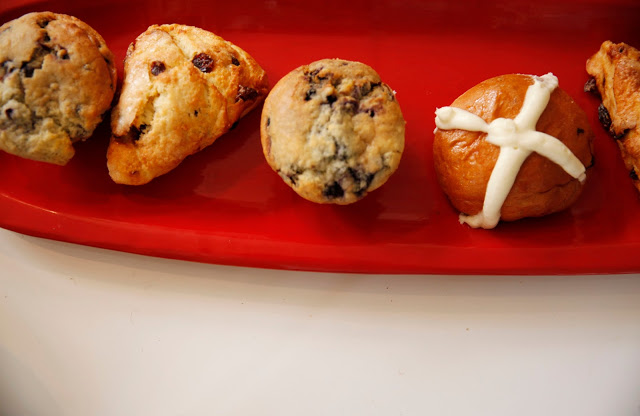 blueberry muffin, orange cranberry scones, and a hot cross bun!
(somehow, my first hot cross bun ever. i liked it.)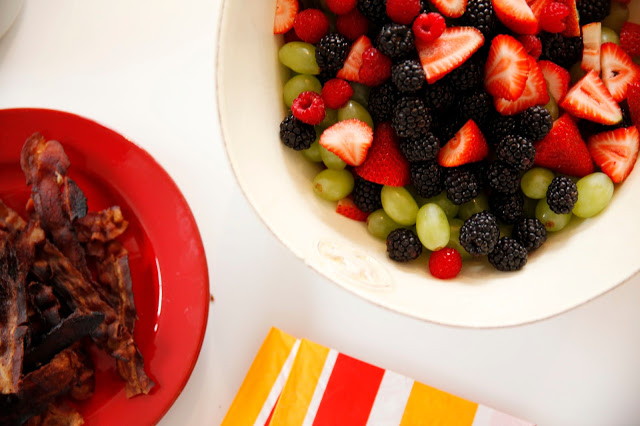 bacon, fruit salad!
Easter egg hunt!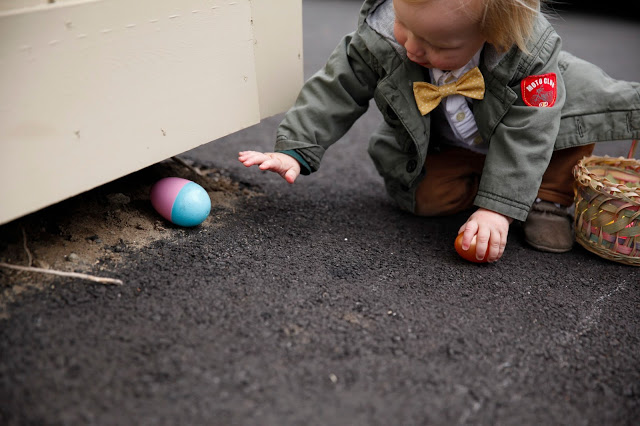 Easter in top ten form:
1. the food!!!! wait. this needs to be more than one. let's start with… breakfast! baked goods and eggs and fruit and coffee and mimosas!
2. being just about on time for church and singing one of the best hymns ever: Christ the Lord is Risen Today
3. everyone watching Money Pit while I cooked (I actually love cooking if I am left alone with a glass of wine and some good music.); also, I used to watch Money Pit all the time growing up, so it was fun to show the kids. (Bathtub scene never gets old.)
4. Easter egg hunt. Parker was so excited, genuinely confused (and delighted) to find Easter eggs hiding all over his yard. I put no more than three (stingy with candy!) jellybeans in each egg. Anders found some too which was, as you can see, adorable.
6. getting a family picture!! i asked everyone to get outside so i could just get a pic of all the kids but then steve went to get the tripod and I'm so glad he did. we don't get nearly enough opportunities for a family picture.
7. playing balderdash. lindsey comes up with the most ridiculous ones, jordan and nathaniel take it seriously (and get competitive), steve varies between silly, and competitive, and definitions are not william's strong suit (so, that ends up being pretty funny.), and i end up being the reader of the definitions. you can imagine there's a lot of laughing.
8. parker and anders in bow ties. i could've eaten them for dinner.
9. the Easter baskets. i got the goodies way far in advance this year so i wasn't scrambling at the last minute and i think i did a pretty good job.
10. being together. cheesy but true.
also, how throwback is this courier new with different colors?!