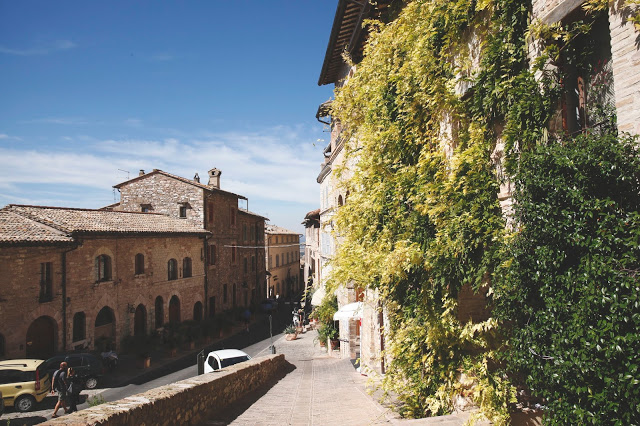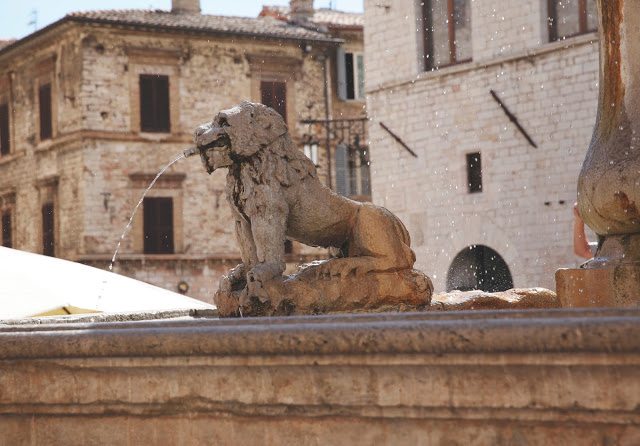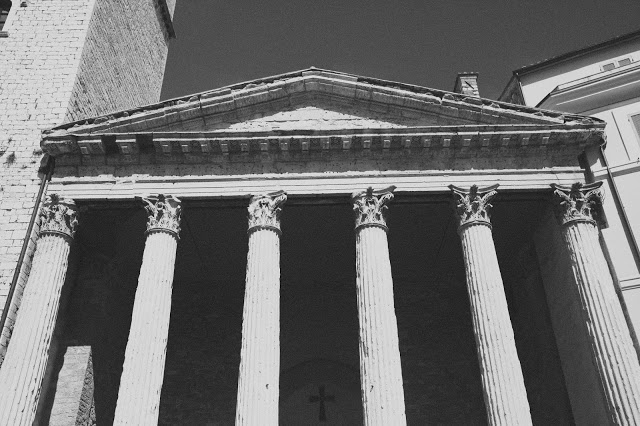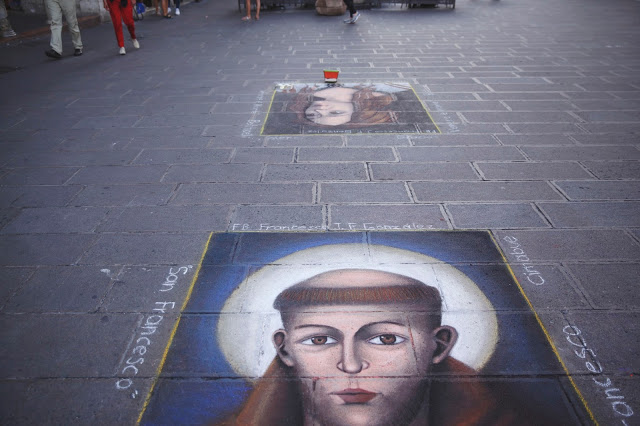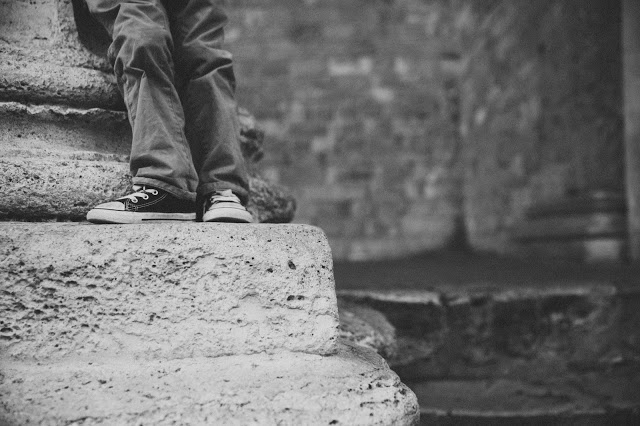 Assisi is
spectacular
. It's bathed in pink, the local stone that was used to build the majority of the city is the lightest shade of the color, so it is bright and beautiful and glows even more as the sun goes down. It's sprawling, on a sort of hill, so you're almost always going up or going down, which made me whip out the cheesiest of jokes: "Can't be a sissy when you're in Assisi." I bet I'm not the first to use that stupid line, though I
should
be the last.
We parked at the bottom of the city (town?), and walked up the street passing shops all along the way. We grabbed some paninos and fresh juices on our way up, pausing for a few moments to eat them. Grilled zucchini, pomodoro, stracchino cheese, and rucola on mine (some of that was Italian, some was English; I whip it out only when convenient and when I absolutely know that I know the word. Even so, I'll bet I'm getting some wrong). A crunchy focaccia outside, and she grilled it before giving it to me. It hit the spot, then up we went.
There are churches to pop in, shops to browse, and of course the enormous and beautiful basilica. Go downstairs and you can see St. Francis' garb, chalice, tomb. Walk around the city, and you're bound to pass his followers, in the same sort of robe you saw in the basilica only moments earlier. You get the sense that people come here with purpose, religious or otherwise.
As you leave the city you might be lucky to catch a sunset as we did. It was beautiful. Skip the cannoli (pictured above). While beautiful, it wasn't good. Grab some wine or gelato instead! Enjoy Assisi. It's magic.