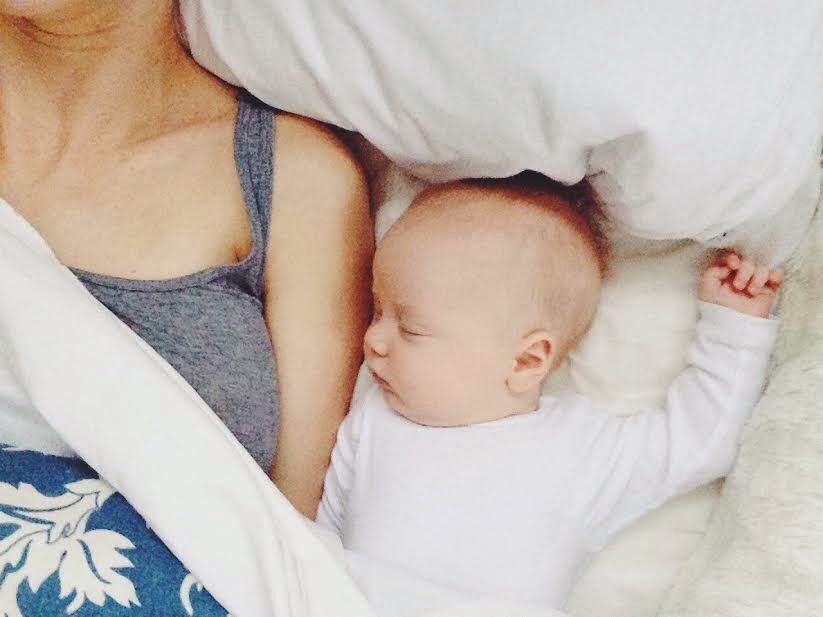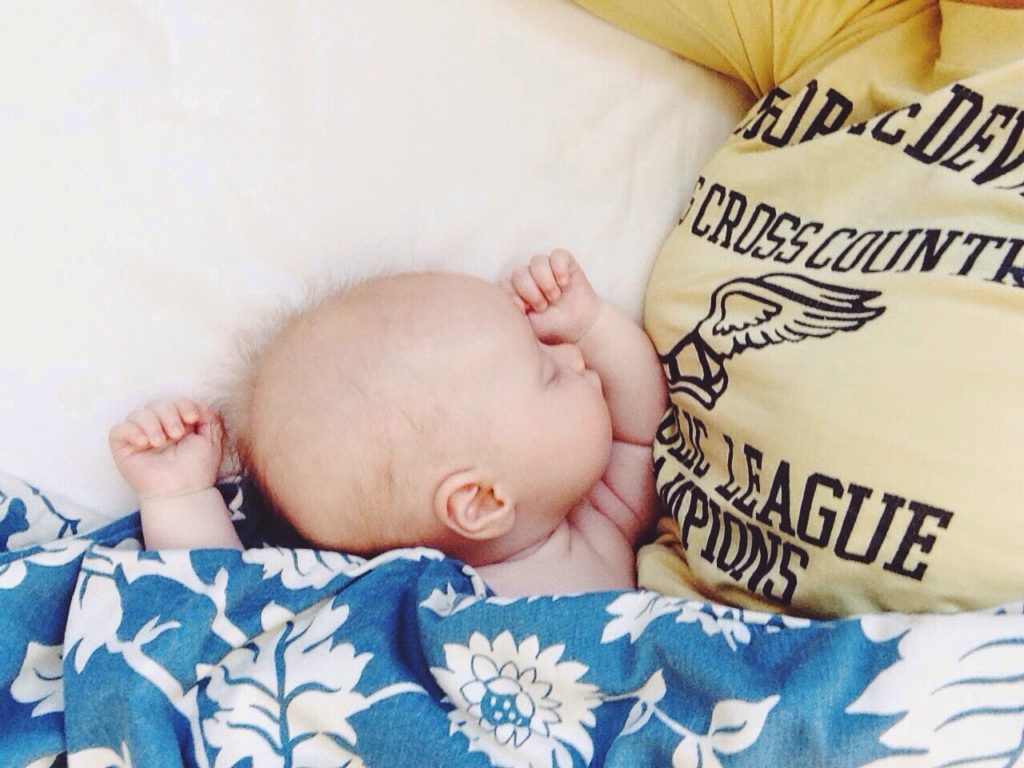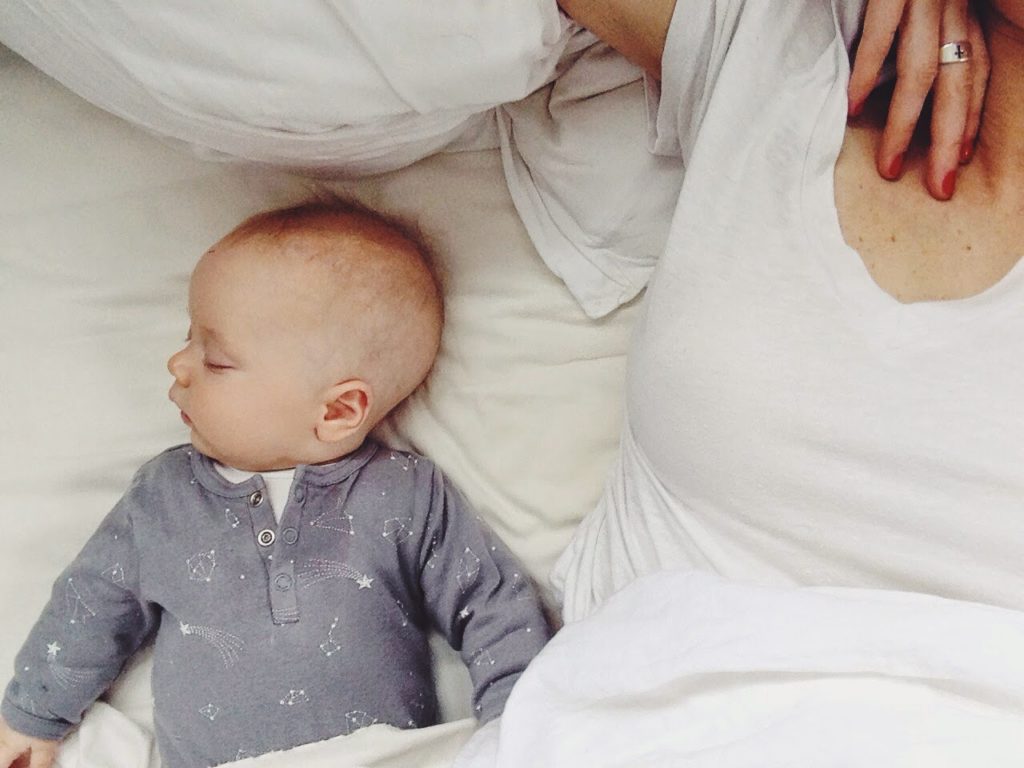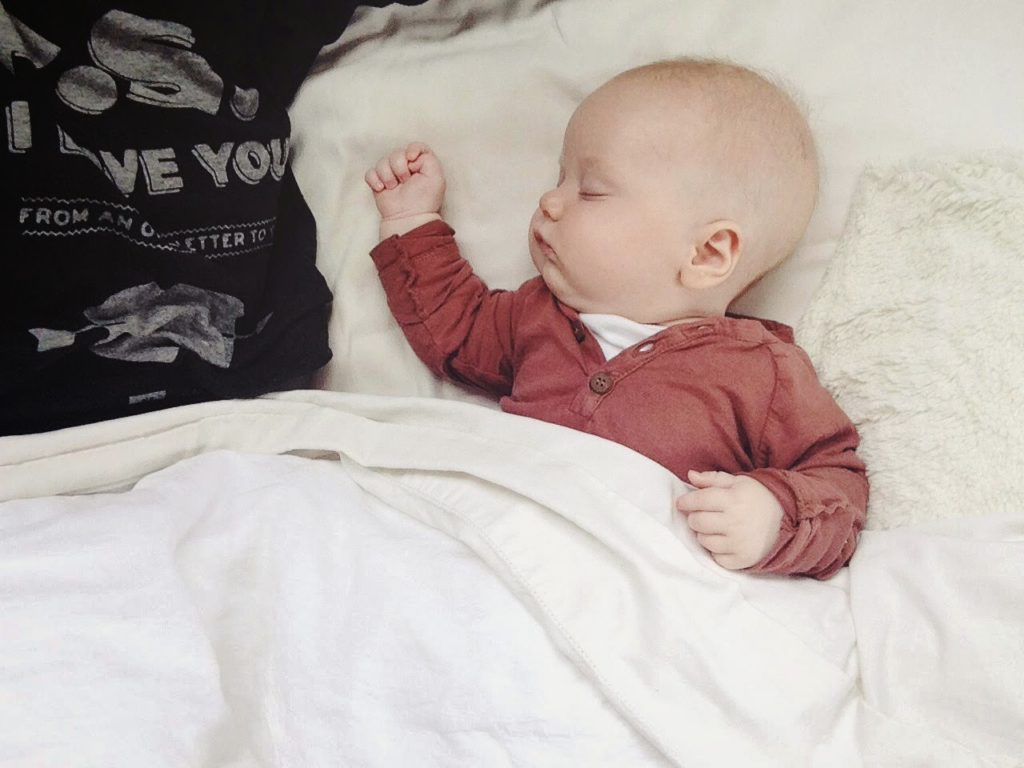 co-sleeping!
before i begin, i should say that i'm noooo genius in the co-sleeping arena. i've done it with both boys, though, so hours logged in bed with my boys? of that there are many! i realize this still doesn't make me an expert. but after uploading a few pictures like the above to instagram, i've had a few requests to do a post on it. so here it is!
(disclaimer: take everything i say with a grain of salt and do your own research to determine whether or not co-sleeping will work for you. this post should not be where your research ends!)
when i had my boys, i wasn't necessarily like MUST CO-SLEEP ABOVE ALL ELSE but i quickly discovered that, for us, it was the best way for everyone to get the most solid sleep. sleep > eating/showering/drinking/anything when you're a new mom, yes? if i'm tired, i'm cranky, and if i'm cranky, nobody's happy! co-sleeping is not for everybody. it's true that some babies and moms (or dads, or partners…) don't take to co-sleeping. some babies need their space, some moms are such light sleepers that every squeak their baby makes wakes them all night long, some dads are afraid of rolling over and hurting the baby, etc. etc. etc. for me? i sleep best when my babies are right next to me. likewise, my boys have always slept longest and hardest when i'm right next to them. they barely have to stir at night and i'm nursing, both of us back to sleep within seconds. (at night i've found, especially with anders, burping is unnecessary. i think babies nurse slower and calmer so there's less swallowing of air and thus less need to burp.)
so, first things first. co-sleeping has to work for all parties. (steve's always been happy to co-sleep, thankfully! he might say i left him little choice in the matter. what say you, steve?!)
now if we've established that it does indeed work for all parties, these are the basic rules i follow:
– don't tie one on (get wasted) and go to sleep with your baby ever. it's that simple.
– if you're a really deep sleeper, perhaps co-sleeping will not work for you. if you work odd hours or are overly exhausted, don't co-sleep.
– wear (particularly in the colder months) a long-sleeve shirt to bed. the reason is this: the baby's face is roughly where your breasts are (for nursing). the covers shouldn't be right at your baby's face. and so, you should have the covers pulled up as high as your belly button thus leaving your shoulders/chest exposed. so, long sleeve shirt.
– if you have an overly soft bed (or a water bed, do people still have water beds?) don't co-sleep.
– keep the baby in the middle of the bed between you and your husband or between you and a barrier. it was a learning curve, but now i can nurse on either side without switching positions.
– keep your room cool.
co-sleeping tools: you can use one of
these
and have the baby in your bed with you. if that doesn't work,
this
is another option that has the baby on mom's side for easy access/nursing. i've never used either, though one of my sister's used the arm's reach one. we did use
these
on the outside of the bed with parker (and so you can be in the middle and have the baby on the outside, if that works better) for a long time.
is that all? i struggled for awhile knowing what to even include in this post aside from, "i love co-sleeping!" please feel free to ask any questions and i will answer them below.
(i'm well aware that co-sleeping gets some very bad press. this is simply what has worked for us, and i've always taken it seriously. as with all things baby, be smart. your baby's well-being is always top priority.)