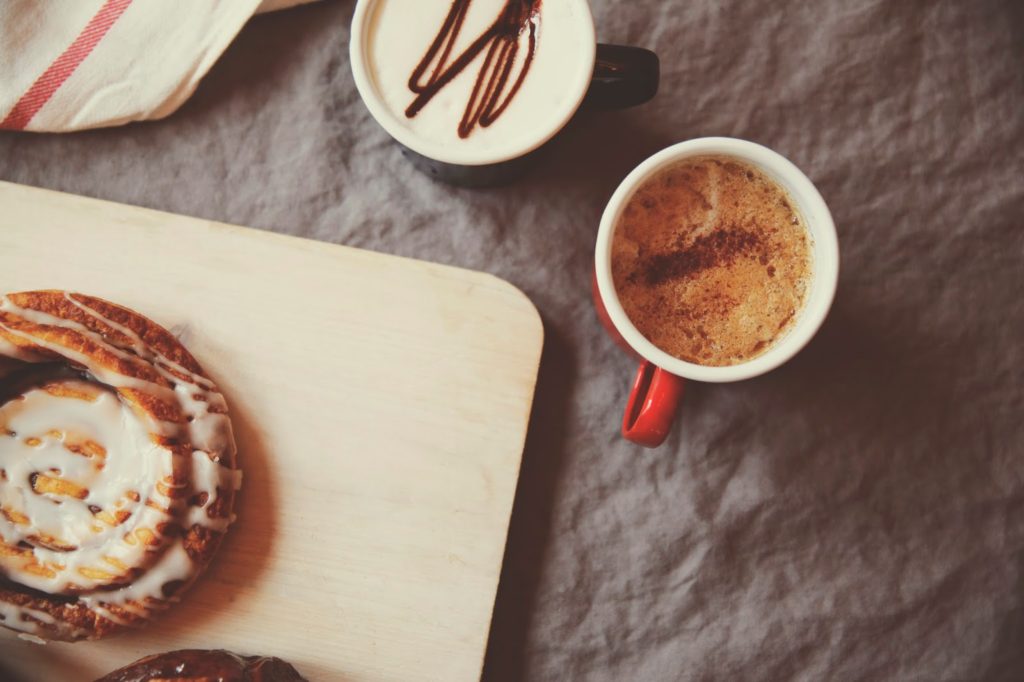 I'm someone who gets a bit of a high off a fancy drink from a restaurant. Be it a morning latte (especially with the art in the foam!) or an evening old-fashioned with one giant ice cube (a drink I only discovered I liked right before getting pregnant), it's nice to feel a bit, well, fancy. The normal ho-hum Monday through Friday grind doesn't give me a lot of opportunity to feel fancy. I gotta find those opportunities where I can. My
favorite lipstick
, a cute pair of socks, or in this case, a nice coffee.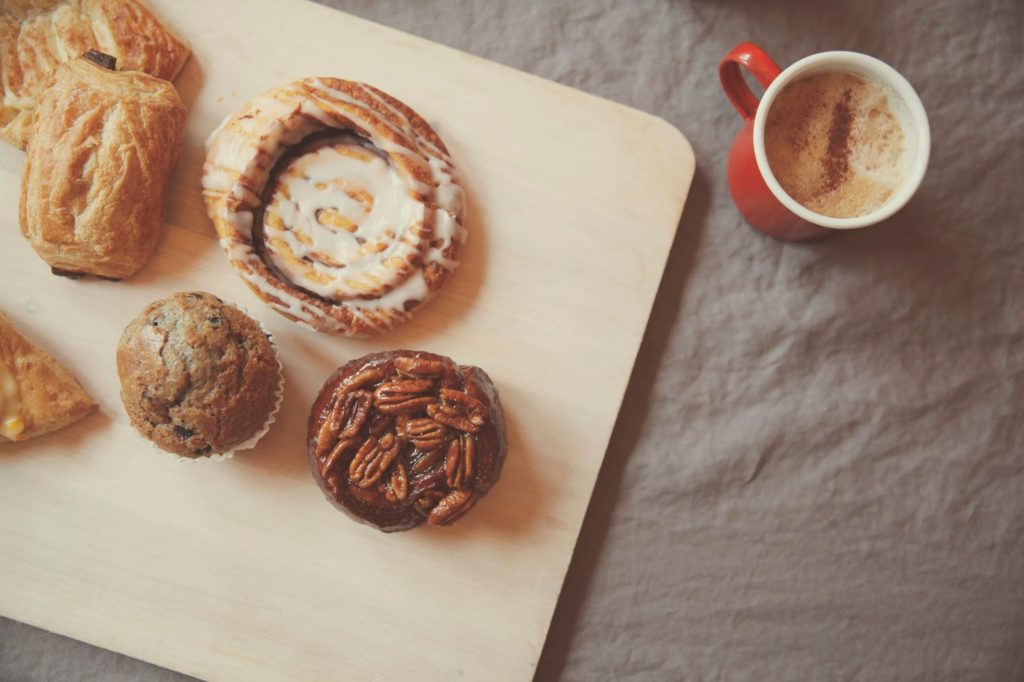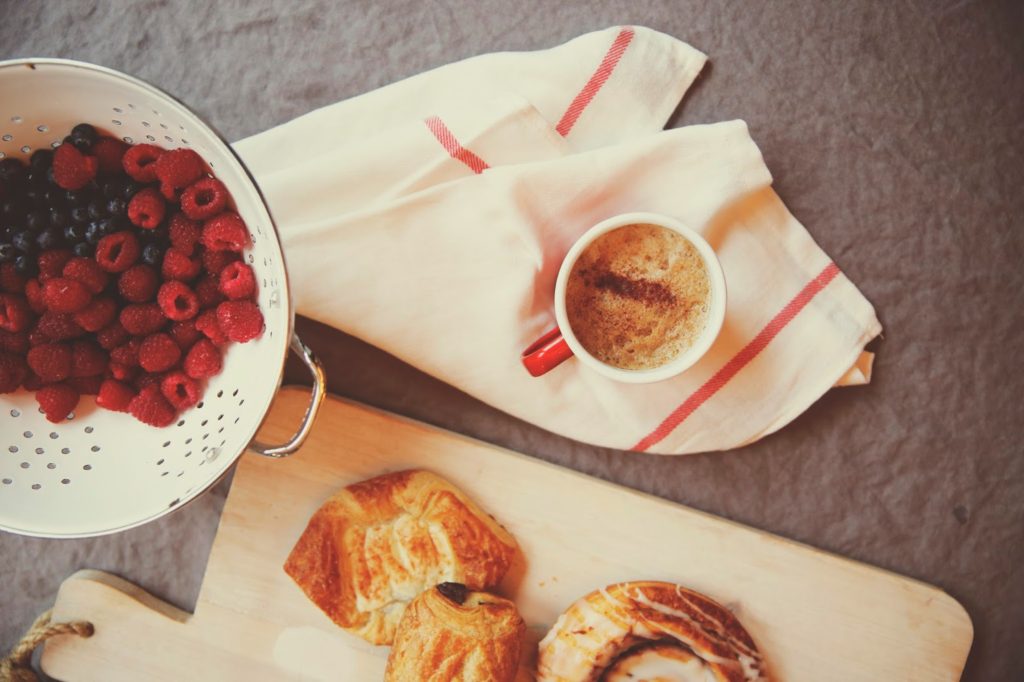 When I was sent the
Nespresso Vertuoline coffee and espresso maker
, it brought my mornings to a whole new level. The spread you see in this post… well, it's every morning of the week now. (Lies.) Pastries and berries and foam and that's just how we roll in the Hunt house. Fancy a stop by? You'll find us sitting around the table discussing lofty things, sipping our frothy drinks, and nibbling on delicious flaky crusts, popping berries into our mouth.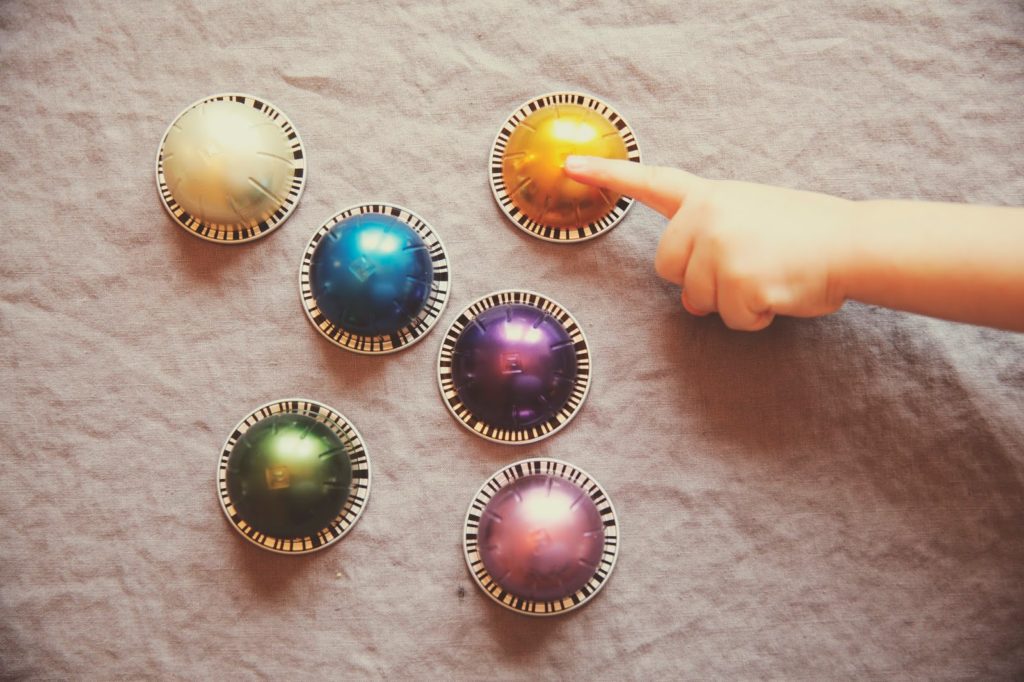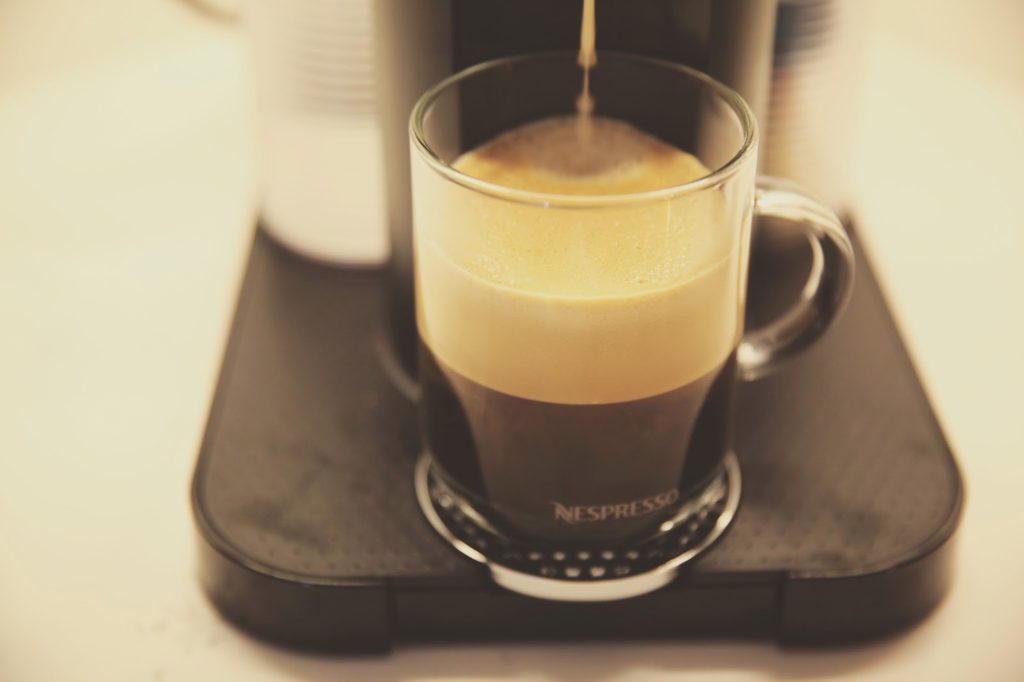 While I might be exaggerating a bit (just a wee bit!), I will say it is a
seriously awesome machine
. It's one-handed (I can already see a very groggy Bridget with a nursing baby in one arm literally kissing this machine in the early morning hours to come), it's really good coffee (OR espresso), it's nearly
instantaneous (!!)
, the milk frother that comes with is amazing and great for the kids too (check out Parker's warm chocolate milk up there!), and it just brings your morning coffee to a new level which is really a quite nice way to start the day. Look at that foam! Basically, I have a coffee bar in my kitchen now! I've already made a mocha latte with it too (using both the machine and the milk frother) and that might've been my favorite. And now I'm looking forward to the post Thanksgiving and Christmas dinner drinks (for my guests until this baby makes his debut!)–decaf with a splash of Bailey's?! How about some Frangelico? The entertaining potential is really fun too.
I suggest you take advantage of
the sale
(through the end of the day!) and give the coffee-aficionado in your life one of these for Christmas. We can all be fancy together.
Thanks Nespresso for sponsoring this post.