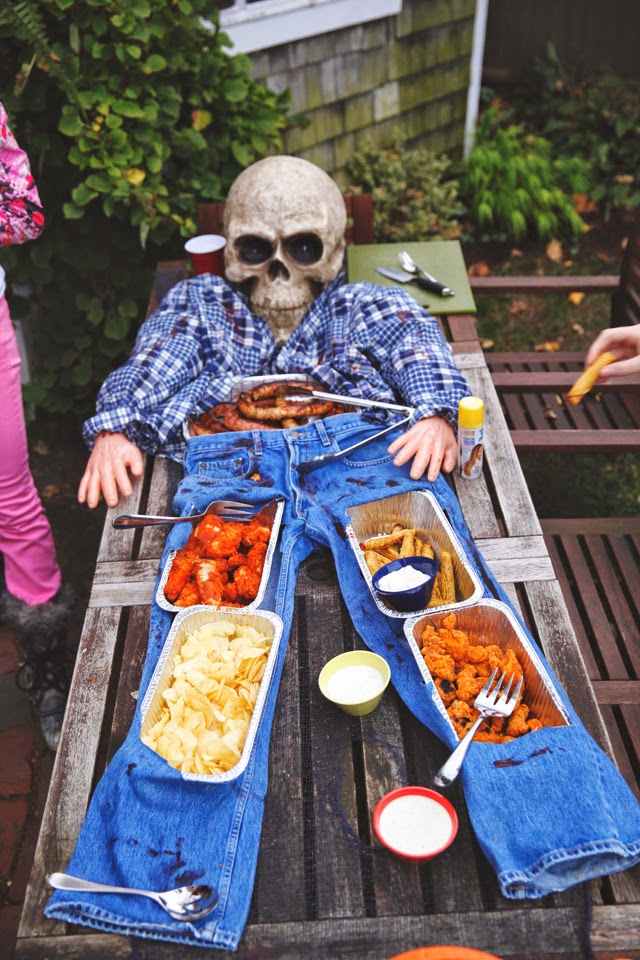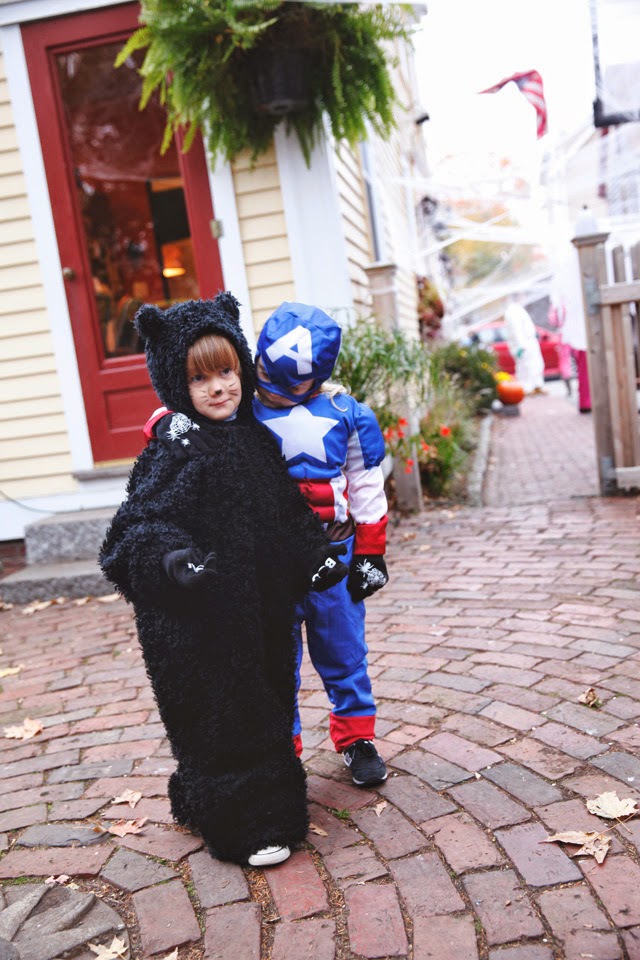 it's a bright and cold monday morning and are you exhausted? just me? (i will NOT be another parent to complain about daylight savings time and how it's really just a massive way to test our patience and weed out the weak (i am the weak! i am so weak!). see? i'm not doing it!) we had family up since last week and it was a really nice treat to hang out with everyone. we went to a halloween party at my sister's, trick-or-treated, and ate delicious food. i guess i was a zebra? it was low-key, let's just say. i know i really could've played up the pregnancy-halloween thing (
exhibit a
) but… lethargy is big these days and energy is small. william was a nerd and lindsey was a legit starbucks barista (complete with one of their real aprons) but both were off to their own parties before i was able to get a picture of them! my family was superheroes and my other sister was… a pink cowgirl? it was fun.
on saturday, steve was busying himself with decorating the first floor of our garage with string lights everywhere, heaters, our outdoor furniture. i knew he was planning a small early 30th for me since my family was up, but that's all i thought of the whole thing. i spent most of the day moody and stressed, and with him encouraging me to nap (i had been up almost the whole night before). little did i know he was planning a big birthday party for me, with lots of friends (one of my high school friends even drove in from nyc!), neighbors, family. surprising me is no small feat–i typically figure these things out (or, if i suspect there is a surprise on the way, i get really anxious about it. yeah, i'm a peach, ain't i?!). so i was completely caught off guard and so impressed. it was pretty special. he's had one of the busiest and most stressful semesters ever and still managed to pull it off. he's quite the guy. there was tons of good food and sides and drinks. i'm still in disbelief. and feeling awfully loved. thanks to everyone, especially that handsome husband of mine!!! (still regretting not grabbing my camera for some pictures of the night!)
hope your weekends were awesome and that you're managing to stay well-rested better than we are! cheers to hot coffee!