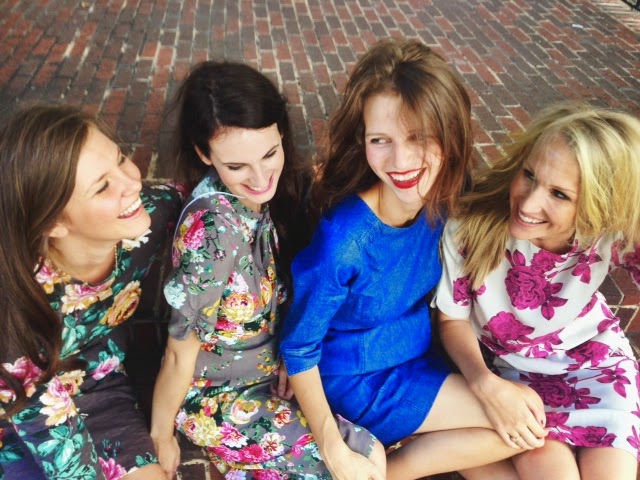 ha, jk. that post title is so dramatic. toning it down riiiiiight now.
it's late monday night and i'm showered and got the kiddos off to bed and am sitting quietly and thinking about how great this weekend was so… why not shoot off a little blog post while it's fresh on the brain? (but… more to come soon because… it's like a high i'm still coming off of, you know?)
as someone who's never been to a blog conference or even a blogger meet up (wait! that's not true. i went to one when i was pregnant with parker so… a long time ago.) i had no idea what to expect. was it going to be like… really, really weird? guess what! it wasn't! i mean, it was… cause, here we all are meeting people we soooort of know? (i want to say here "like a big voyeuristic convention" but this is me not saying that because the sexual connotation with that word is real, people. so, there's really no word to convey what i'm trying to say so we'll just go with… bloggers' conference.) but how often are you around people who know blogs, have a blog, understand blogging, can talk about blogging without their eyes rolling out of their heads? never. at least for me, i have friends who i'm pretty sure at this point still don't know i have a blog because unless you're in that world or an avid reader of them, they're just sort of huh?
so, anyway, it was nice to be with a bunch of really cool women who are in that world, dabbling or seriously invested, and who throw words around like "google analytics" and "seo" like it ain't no thing (though if i'm perfectly honest, the two still leave me scratching my head most days). and these women! they're so fun, so cool. blogging is usually me behind my computer so to bring it out into the real world was a really cool opportunity and so much fun. so glad i did it. you women rule. thanks so much for coming so it wasn't just me, lauren, megan, and grace looking at each other and eating way more cake than we should for three days straight.
thank you, from the bottom of my heart!
more to come when i get all my real pictures on the 'ol computer. you know.
now off i go to stalk all my new blog friends' blogs. say that five times fast.
(above clothes provided by our top sponsor joules. who also gave out a ton of other free swag including wellies (aka rain boots) for each and every attendee so maybe you should all come next year. except you southern californians because it never rains there. and finally, i know, i'm not in florals. but when one is nearly six months pregnant, you gotta work with what the belly will allow.)