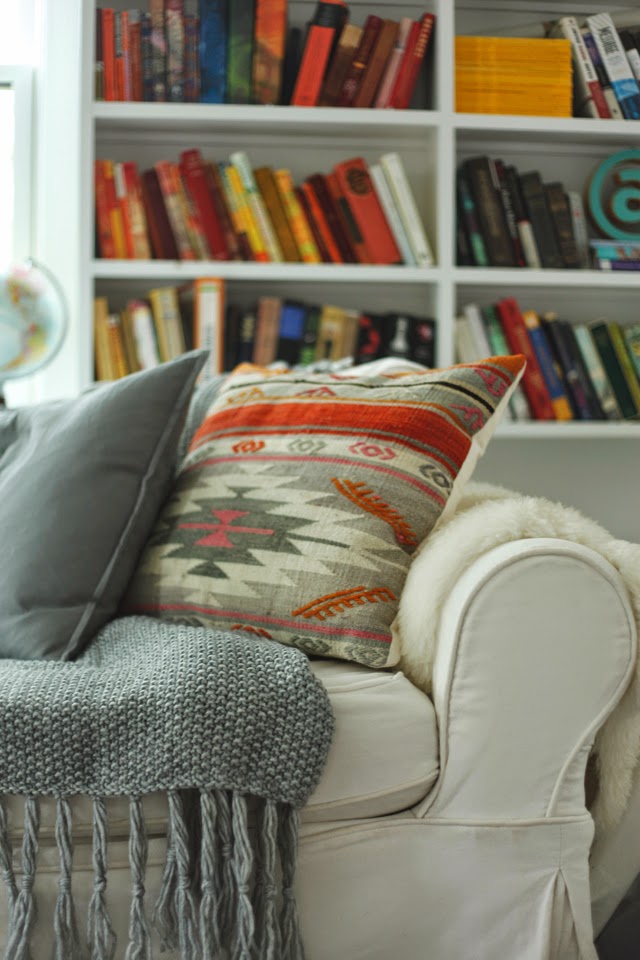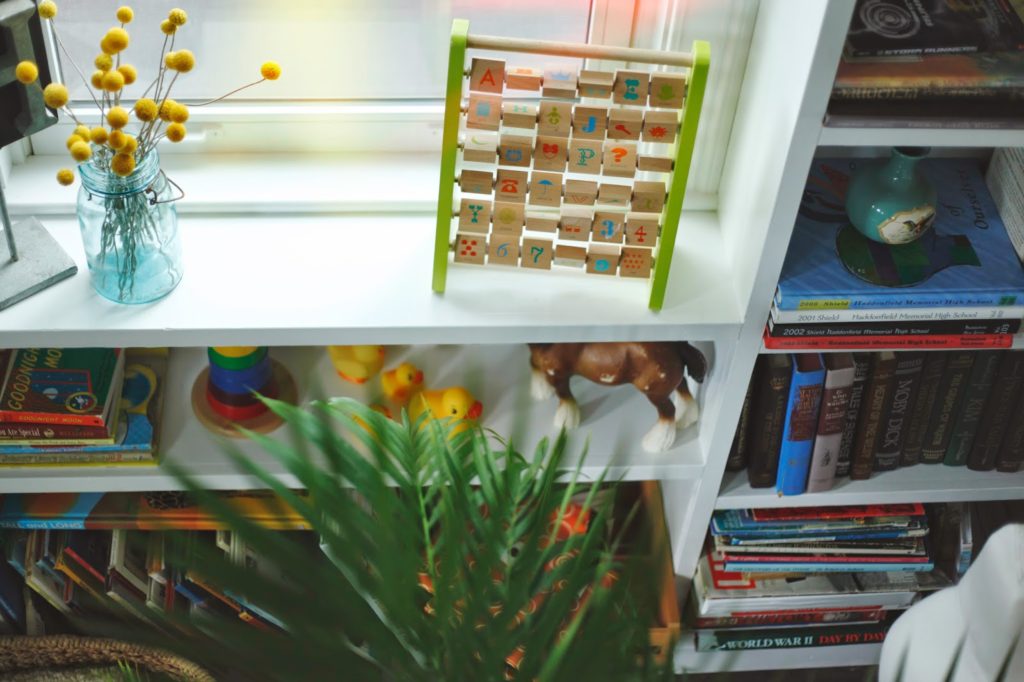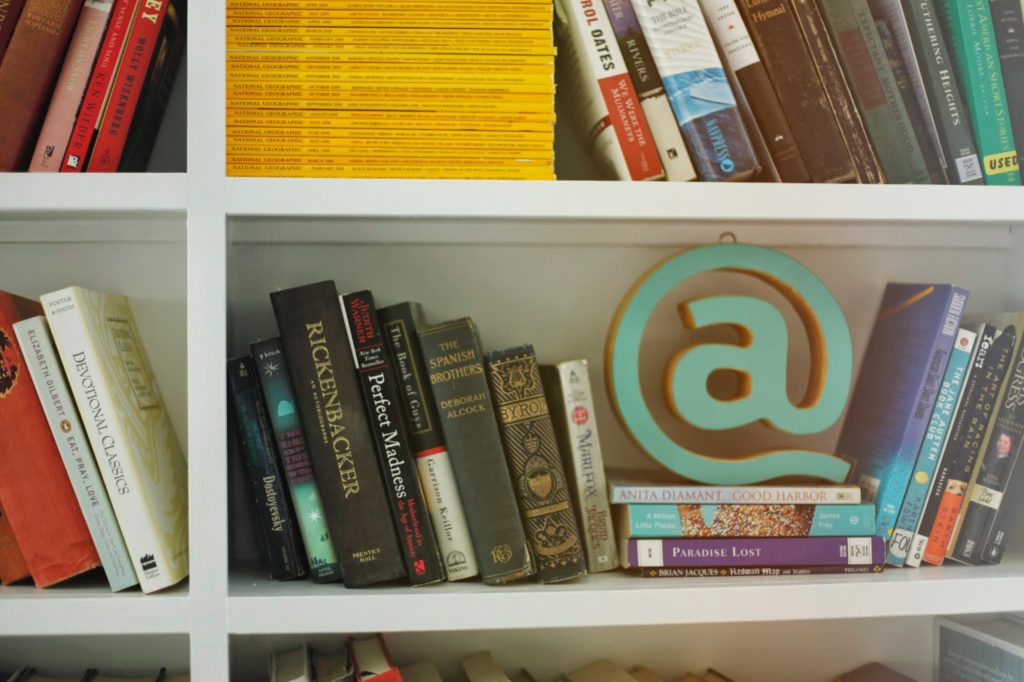 i've mentioned before that both steve and i are huge fans of getting rid of. i routinely go through my clothes and take inventory, "have i worn this in the last year?" if the answer's no, good chance it goes in a bag to big brother or salvation army. along with that, i'm trying to be ever more careful about what i bring into the house, particularly in terms of clothing and home decor. i feel like i'm finally (am i late to the game?) getting a handle on just what my personal style is. i suppose it changes all the time and what i loved at 22 isn't the same thing i'll love at almost 30, but i definitely have some regret-purchases i see when i look around the house. shockingly, that white couch isn't one of them. slipcovers and a really hot wash cycle rule. don't fear the white couch!
so, when
dyson
asked me to create a post around my dream space, it seemed like a no-brainer since living spaces are so on the brain lately since we are, as of today, a mere two weeks into our new home.
here are a few things that are, in my humble opinion, crucial to your dream space. that dream space doesn't have to be the dream space. you know the one… the one you keep pinning and tallying up the budget for and getting really pissed when another mommy-blogger shows up with a house that includes so much of your dream checklist on instagram and you consider unfollowing them. no? just me? (full disclosure: our new kitchen has white subway tile. it was on my checklist and now i have it and please accept my apology.)
// baskets + storage in general: i am a big believer in everything having a place. if the craziest, most chaotic of messes is contained in a cute basket, suddenly it's like, "oh, you sweet little mess you." baskets! they are worth their price in… twine? weaving? here are my favorites:
1
/
2
/
3
// a good cleaning system: we have hard wood floors in our new house and they're dark. they're beautiful, they're pristine, they're dark. and guess what else we have? a yellow lab named gracie. she sheds approximately 67,892 hairs a day, each one nice and white-yellow in color. she merely has to walk through the freshly vacuumed room and i have to vacuum again. so, i'm coming at this problem full-force and multi-sided (did that even make sense?). a swiffer and a vacuum and me on my hands and knees with damp paper towels. all three have happened and multiple times (no fewer than three times a day and that's the truth). the plus-side? a clean home. the downside? someone has to clean it and that be me most of the time.
this baby
is sleek and small and would store no problem. steve would be happy: no more tripping over vacuum cords that i basically have as permanent snaky fixtures running across our floors. for real. go you dyson DC59 motorhead, you go! (i mean, just check out that fancy name. it should get the job done.) some notes on it that i am finding really cool: it's cordless. cordless! it's lightweight so even the puniest of arms can reach it up to the ceiling to clean up there too (seriously–
look
at that petite lady doing it like it ain't no thang.)! it's rechargeable!
rechargeable
. cause, if you're like us, once those batteries die… it's like the thing itself has died forever. check out those features and more on their very
slick site
.
// music: having lovely background music is key. my sister stopped by this morning and i had some really sophisticated french music playing on our sound dock and my coffee and i was draped in a pretty gray blanket and parker was holding grapes above my head while i plucked them from the vine with my teeth it was like suuuuch a normal scene at the hunt house. like, "yeah, this is how i roll. i was already doing this before you showed up." here are my favorites to make you feel sophisticated: french cafe on pandora, etta james, theolonius monk
// a good candle: i'm currently working my way through a soy essential oils one that smells of lavender, orange, and vanilla. it's from a local place however so… sorry. but it's amazing how quickly a candle burning makes me feel like i have my life together even if our toilets are dirty and my hair hasn't seen a brush in three days. "but… (wild flourishing of hands) smell my fabulous candle!!"
now for the nitty-gritty:
this product is valued at $600 and one audience member from this campaign can win it. just leave a comment telling me: what is your dream space and what dyson DC59 motorhead feature do you enjoy the most?
giveaway closed. winner will be contacted shortly!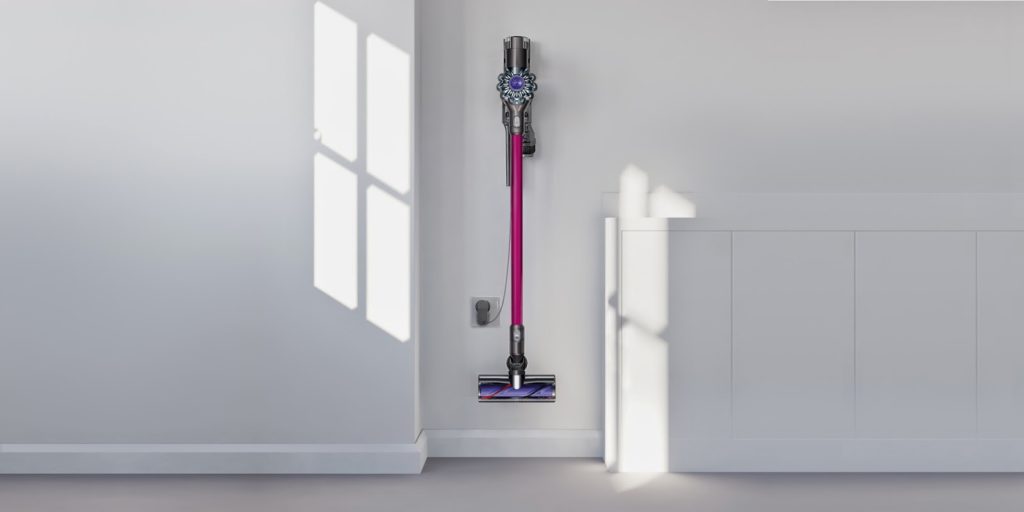 this post is sponsored by dyson. thanks for reading!