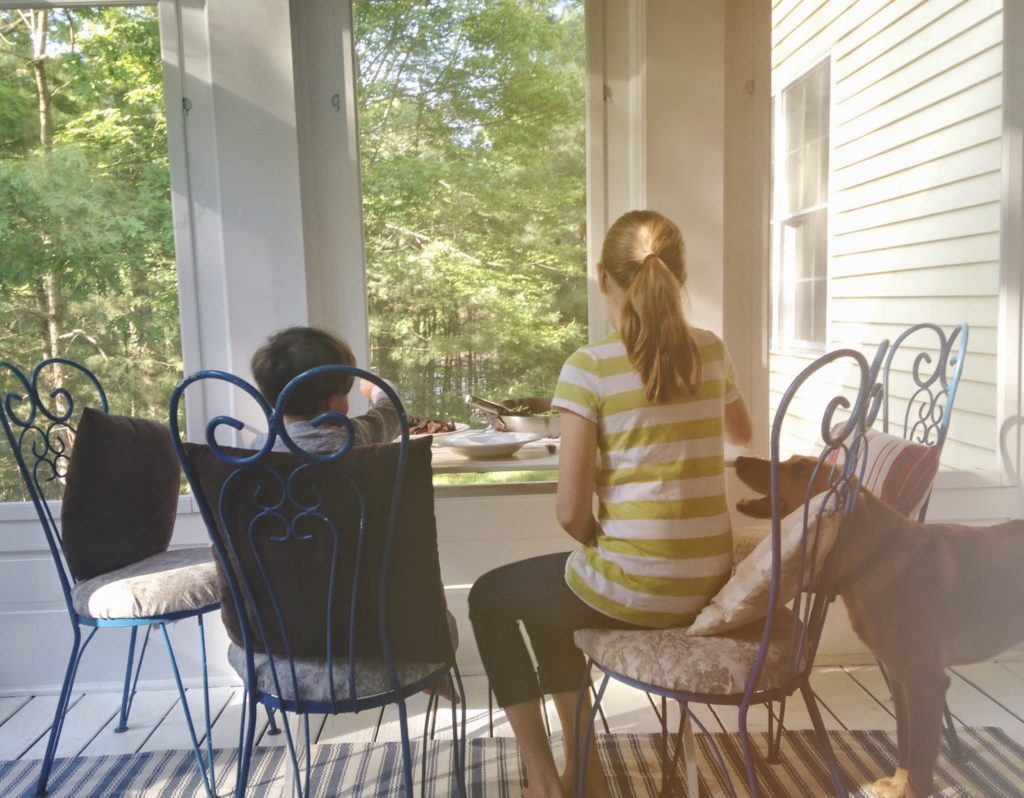 Call me a copycat. I'll understand. And here goes!
Making: play-dough creations (or watching them be made, if I'm being perfectly honest)
Cooking: steak tips and string beans and eating them on the porch on warm nights
Drinking: water with lemon and Arnold Palmers
Reading: East of Eden, yes, still (slowly because I've been busy, not because it's not awesome!) and My First Farm Book (Parker wanted me to include that one.)
Wanting: these shoes (did I hurt my ankle jumping on that bandwagon? Why yes, yes I did. But I don't actually own them, and probably won't. The price tag hurts a little.)
Looking: out the windows at how green everything is. SO GREEN.
Playing: outside every chance we get (at non-mosquito-prime-times)
Sewing: really? Nothing. This list wasn't exactly made with me in mind.
Wishing: for all warm weather all the time
Enjoying: the warm weather we're given
Loving: Van Morrison, all the time lately.
Hoping: to perfect homemade pizza soon (your tips were amazing)
Needing: some new summer clothes (This is probably a want more than a need. Probably.)
Smelling: brewing coffee in the morning
Feeling: like school shootings are becoming all too commonplace in this country
Wearing: sweatpants! Don't look so surprised!
Following: some amazing instagrams (this one & this one are favorites lately)
Noticing: how many words Parker adds to his vocabulary every day. Mind-blowing.
Knowing: life is good
Feeling: reminiscent
Bookmarking: this book which is next on my list (a tip from my friend Ryan!)
Saw this first on Sydney's blog, but originally from here I believe!