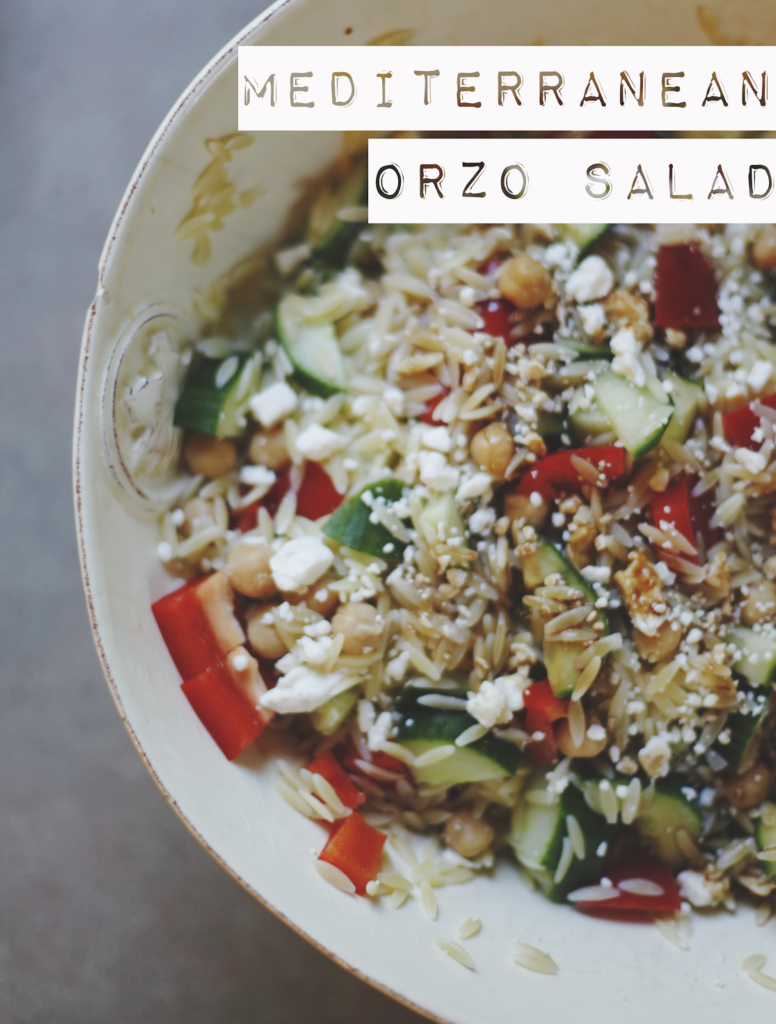 I've talked about this salad
twice now
without actually sharing a legitimate recipe or picture. I'm sure both suffice even so, but here I am, having made it a fourth time in… two weeks? It's just so good, sooooo easy, healthy, summery, insert any positive adjective and it's that!
So, I'm sharing it. For a third but sort of first time. But sort of third time.
And bonus: whole family loves it. We all fight over the leftovers. It's good room temperature or cold, you can change it however you want (like bacon? I almost added bacon to it this past weekend. Why I didn't was… I am a stupid woman.). So on and so forth and so on.
I'm thinking it's perfect as the main dish, perfect as a side. Great for a backyard BBQ. You get the drift. Perfect, perfect, so good, so good, blah blah.
Mediterranean Orzo Salad
serves 4-5 as a main dish
2 red bell peppers, chopped
1-2 cucumbers chopped
1 1/2 pounds orzo, cooked
a generous handful of feta
a splash of balsamic vinegar
a splash of olive oil
a splash of your own homemade dressing (or Newman's Balsamic!)
optional: pulled chicken, chick peas (they are in the pictured salad), black beans,
crumbled bacon, grape tomatoes, blanched broccoli, a handful of spinach…
I chop all the veggies and add them to the bowl. Then, when the pasta's cooked, I throw it right over after draining it. I never actually cook the veggies, but it ends up slightly warm/room temperature based on the cooked orzo! Then I add the feta and dressing.
I foresee myself having the ingredients for this on hand all summer long.