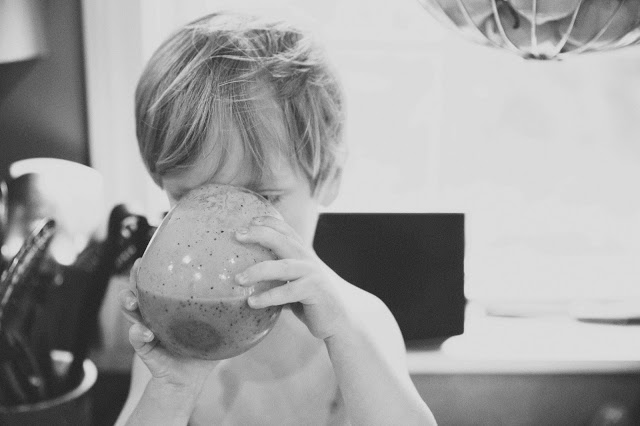 1. smoothies in the morning. parker likes to take his in a big cup these days. and he'd also like it if you let him do it all by himself please and thank you. don't even think about helping. (our favorite – any combination as long as it includes banana and spinach.)
2. jora's instagram feed. she and her family are spending seven (count it, seven) months in positano (in positano. it bears repeating.). one of my favorite places ever. her feed is my number one right now.
3. walking in from the grocery store to steve and parker eating oatmeal and watching planet earth. specifically, the monkeys. like a pair of sweet old men, those two.
4. reading this book. i think i'll talk more about it in the future, but for now, i'll say, it is giving this overburdened by the troubles of the world girl (that's me) some comfort. and i can be a pretty big naysayer of these types of books, so i guess it's saying a lot?
5. burrito bowls. guys, it's like the perfect shoot-i-forgot-about-dinner dinner. vegetarian or with meat, it's delicious and everyone loves them. rice, sauteed veggies, chopped lettuce, beans, cheese, sour cream… yum.
6. getting in bed at night and, as long as it's not too late, watching an episode of game of thrones with steve. yep, megan roped us in. holy violence! but still, a little addicted.
7. the wedding i saw on ashley's blog. oh my gosh. sorry friends and family, but i could've bagged the whole day and done it this way.
8. lindsey's sense of humor. she is seriously funny. the other day steve and i were talking about how actors and actresses are so tiresome sometimes and, without missing a beat, she goes, "ugh! i'm right here!"
9. converse in a color called beach glass??? yes.
10. we're coming up on two. it makes my heart a little heavy, i'm going to be honest. one to two went by faster than zero to one. nevertheless, here's the little montage (long montage, actually) i did for his first birthday.
you got some good things lately?