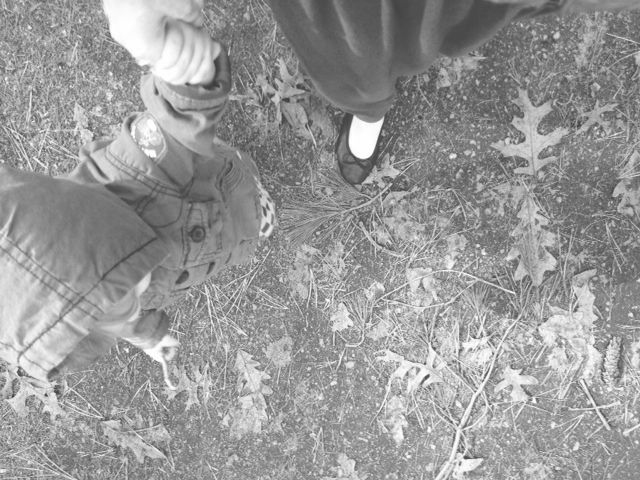 it's rare that parker gets to do just what he wants with me tagging along, following his lead. rare that i am not distracted by emptying the dishwasher, checking my email, or straightening the strewn-about toys to just watch him, listen to him, play with him. on his time table, what he wants to do. i'm making more of an effort–to turn off the mental checklist in my head and just be. just be his mama. not the housekeeper, the cook, or the driver. just his mom. it's not easy and i think we're conditioned to move at harried paces, check things off the list, feel accomplished. but man does it feel good when i give him an hour of my undivided attention. parker, this hour is for you and only you. they're sweet words.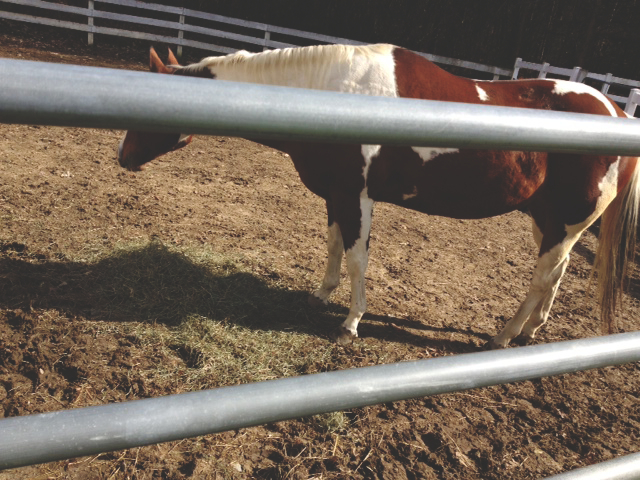 almost every day lately we've been taking a walk down the street to see some horses in our neighborhood. i rarely carry him, i don't push him in the stroller. i let him walk and he holds my hand. he stops. he picks up an acorn, a twig. he walks off the sidewalk to crunch some leaves. he comes back. he sits. he stands. he picks up some leaves. he lets go of my hand to pick up a pinecone with the other. he drops one, reaches for my hand again. he points to a passing truck. it's slow-going. the ground that can normally be covered in five minutes is covered in fifteen by this mom and baby. sometimes more.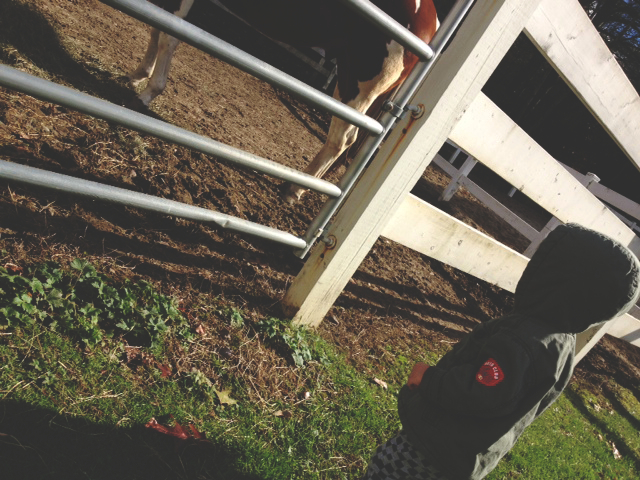 and that check list? that constant tapping at your head? it's not really that important and my day looks no different in the end for taking a long break. to be with him going his pace. and he loves it. and the horses? we point to them, i make horse noises, we watch them eat and watch their skin shudder to fend off the landing flies. they come to the fence now to say hi to us, their frequent visitors. i pet them. he doesn't want to yet. he knows the way, turning towards their stables without my lead. for this hour, he's the leader.