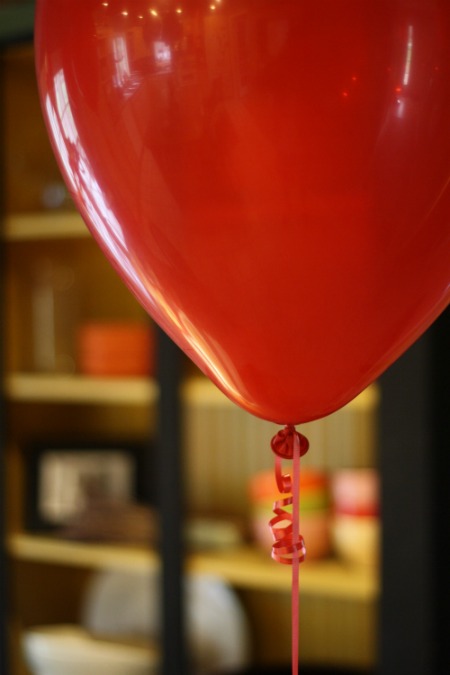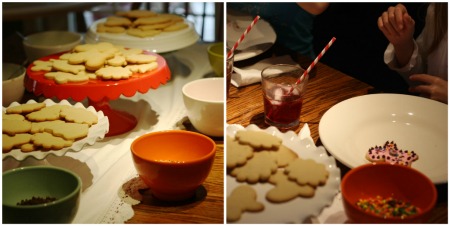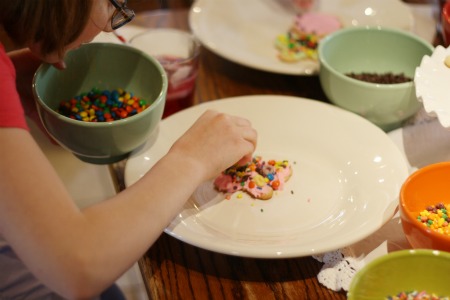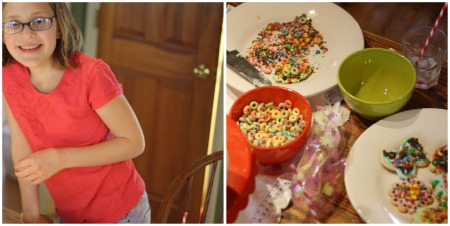 this little lady is ten years old (well, her birthday is in a few days, technically). but, ten! my gosh. double digits. it feels totally crazy that she's ten already. she was four like yesterday. alright, enough with that. ten it is and she's a really cool ten year old. she walks to the beat of her own drum and doesn't get too caught up in what's cool and what's not according to her peers. i like that about her. she's sassy too. i usually love that–i think a girl with a bunch of older brothers (and a little one!) requires a certain amount of sass to get through the day. as long as it doesn't turn on me… and finally, she's funny. like really funny. the other day she was playing mad libs and the blank she had to fill was for a "tool." she said, without skipping a beat, "william!" we had a good laugh about it. clever, that lindsey.
so, we were going back and fourth about what sort of party to have for her. when i suggested a cookie decorating party, she was all about it. so, i made a bunch of sugar cookies and bought all sorts of colorful nastiness to put on top complete with different colored icings: nerds, fruit loops, mini chocolate chips, sprinkles (or jimmies depending on where you hail from!), mini m&ms. i felt like high fructose corn syrup himself came and vomited all over my kitchen table. but, it was a birthday. when in rome, eh?
it was a fun party. most importantly, she loved it.
happy tenth birthday, lindsey! we love you!