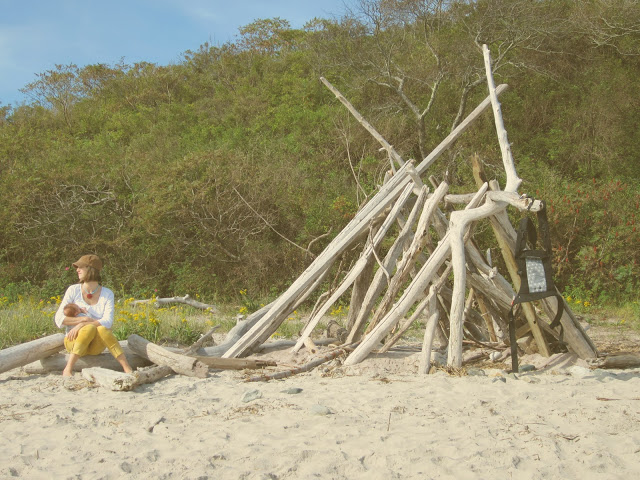 i feel like i am surrounded by pregnancy and babies right now, friends due to give birth soon, friends just finding out they're pregnant, or friends trying to conceive. i have a particular soft spot in my heart for the new mamas. the really new ones. i remember all too well how amazing it was, on all levels really, to hold my new son in my arms after having just labored and given birth. how naive i was. not knowing how huge this shift in my world would be, how vulnerable i would feel (and still do feel, at times) bringing this child that i am responsible for into the world, how the intense love for a teeny, tiny, helpless person can be, at times, altogether beautiful and crippling all at the same time. how the hormones would cause me to cry a thousand tears at the tiniest heel-prick to check his bilirubin levels (a most minor procedure!), worrying whether he'd have to spend more time under the lights. how you want to give this child the world on a silver spoon, but will you be able to?
so, it is with these new mamas in mind, that i wrote the following letter. i sent it to two of my sweet friends within the last month when they were within days of giving birth. i figure i'd post it here, for the mamas i might not know personally but who could still benefit from reading it.
here it is. for you, soon-to-be mamas.
dear whoever you are,
without wanting to sound too dramatic (but, fair warning: i am going to!), i want to tell you guys that what you're about to do, specifically give birth, is the coolest thing in the entire world. the world is abundant with the gory and scary stories. let me be one that stands out to tell you that it is amazing, empowering, exciting, and altogether surreal. no matter how it goes. because at the end of it you have, in your arms, YOUR CHILD. a baby that you and your husband made. the greatest gift of your life, no doubt (i am literally sitting here beginning to get weepy as i write this… it doesn't help that i'm listening to our birthing playlist at the same time). your life will never be the same. but it is such a good, good thing. the sweetest change a life can undergo. ok, here come the tears. you will feel this insane, insane love for this baby and a new vulnerability that you've probably never felt before. these aren't my words, but i've heard it said: it's like your heart is walking around outside your body. you love your husband's. but this love, the love between a mama and her baby. it's altogether different and it is a sweet, sweet love. the sweetest, i think.
birth: you'll feel super-unsexy for a time. you'll wear mesh panties and your vagina will feel sore. i tore and needed 8 stitches and am hear to tell the tale. it's not that bad. seriously. chances are you'll be so wrapped up in your new baby, it won't be a big deal. i've had sex again, and it's been totally fine too! our bodies are amazing and they heal and they heal well. your belly will be this weird, gelatinous glob. fear not! it goes away. your first poops will suck. take stool softeners! i had hemorrhoids (fun!) for a time and they sucked too. stool softeners, lots of water, and eat healthy. let people dote on you. let them wait on you.
your boobs: they'll get big and hard and feel like pins and needles when your milk comes in. then, when the baby latches onto one, the other one leaks like crazy! use nursing pads faithfully. the lansinoh ones are best. they absorb the milk but keep you dry. again, you'll feel super unsexy. and you'll wonder if you'll feel sexy again. you will. you will feel normal again. you will fit into your jeans again and blow dry your hair and wear makeup.
your emotions: even if you don't have "postpartum depression" you'll have some baby blues. you may wonder what you were thinking getting pregnant, how will this change things between your husband and you, how it'll never be the same, how you can't give it back (!!). you'll be tired. you'll worry about this baby and germs and people touching him or her. you'll think the baby is growing up too fast. you'll cry. it's ok. let it out. it's normal. so normal. call me if you need to. i remember thinking that i could not, would not go to the grocery store with parker in the winter time. too many germs! he won't be vaccinated! how can i?! i implored steve to do all the wintertime grocery shopping. now we're into winter and the hormones have chilled the eff out and i can do it just fine. but the hand sanitizer is never far!
your baby: don't worry about the kitchen and the cleaning and the laundry and this and that. just get in bed and sleep and cuddle with that new baby of yours. smell him or her and take it all in. nurse and sure, check your email on your phone while doing so, but also put it away. just look at your baby nursing and savor the moment. it goes fast. i hate that that's even true, but it is! it feels like yesterday that contractions were starting and i was heading to the hospital to meet parker. but it is so good. it is fun. they start to laugh at you and look at you with love in their eyes. they become this little buddy of yours that goes everywhere with you and you develop this sweet history together.
and finally, when you think 'what the eff!?' because sometimes it's hard and crazy and you won't feel all uber-sappy, you can call me then too. because it's all normal. highs and lows. but it's still really stinking awesome and probably the coolest thing you'll ever do.
love you girls so much and wishing you soooo much good energy and relaxation during the next few days (or week or so!).
bridget
ps. hope i didn't freak you out with any of this.