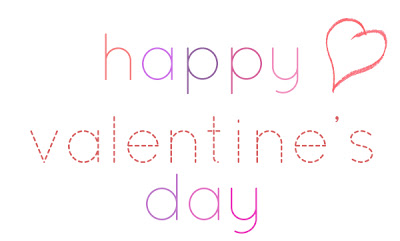 well, it's valentine's day. as you already know,
our day will be low-key
, it's still a good a day as any to talk about love and how awesome it is. SO LET'S DO THAT.
i love
mrs. meyers' products
. love it all. makes doing dishes a little spa-like. that was a stretch. whatever.
i love
this song
lately. i'm kinda sappy since giving birth. tears come easier than they used to. and when i hear this song and think of steve and how knowing him has been the hugest blessing, well, it gets me emo! and this song accompanies it perfectly.
i love nathaniel. that boy! man! man-boy! (i mean, he's 18… so…) he was home this weekend and it was really nice to have him. he's just becoming more caring, more intentional… leaving the teenage years behind (hurrah!). he'll even go in for a hug these days without me prompting. gah. makes me weepy. and i just want to share one of the sweetest moments
ever
with you. after
last week's post
, nathaniel called my cell phone and said thanks and that he's grateful for me. i don't think he'll mind that i shared it. it was just too sweet not to.
i love gracie. i mean, she can drive me crazy at times (like every time i pass the front door she'll to it expectantly like i'm about to fetch with her. it's NOT ALL ABOUT YOU GRACIE.). but nevertheless, she's a lover. and parker can't get enough of her. if he starts to fuss while i put him in his carseat i just say, "where's gracie?!" and he's all, "FORGET FUSSING, WHERE IS SHE?"
i love taking pictures. recording memories. journaling. blogging.
i love indoor house plants. they really do a lot for a home. i'm just learning this?
i love my friend
shannon's stationary
. it's sweet and simple. i think the light pink
be mine
might be my favorite (and it's her handwriting. shut the front door.).
i love pandora. every morning i've been putting a classical music station on while the kids get ready for school, while the kitchen gets straightened up, while parker rolls around, while i drink my coffee. it's really quite lovely. you think i'm pretentious?! bring it!
i love watching the bachelor. I LOVE IT. and live tweeting during it??? it's hilarious. a veritable party happening, people! #winning (that was a #courtneyism for you).
i love my family. my husband, the kids. my sisters, parents. i feel like a lucky girl having all these loved ones around me.
i love being a baby-mama. it's really agreed with me (it sounds like i'm talking about a food: "cucumbers really agree with me.). but, really! it does. and it helps that parker is a seriously sweet guy.
so, today is a good a day as any to write down the things that we love in our life. cause, i think that quote is really true: happy people aren't thankful. thankful people are happy.
happy valentine's day everybody!