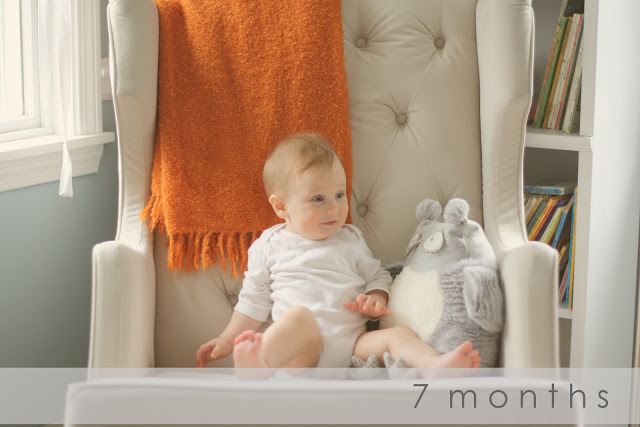 the happiest people
do not have the best of everything
they make the best of everything they have
{unknown}
Bloom by The Paper Kites on Grooveshark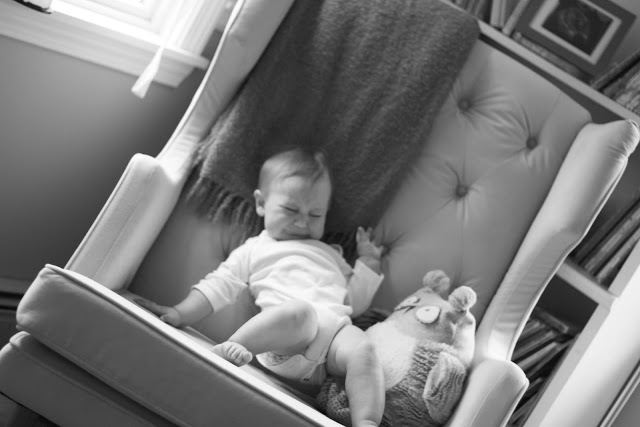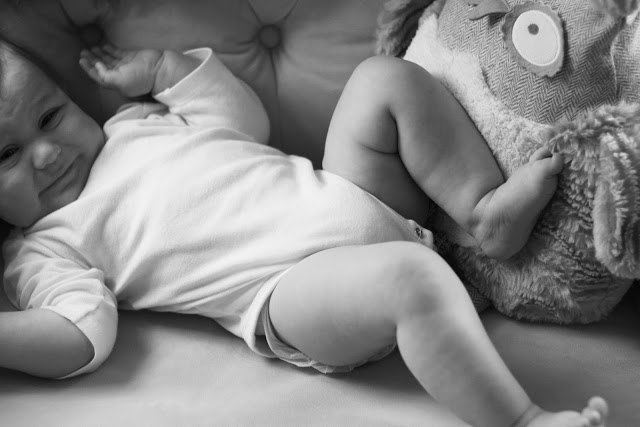 these pictures, you'll notice, are becoming a bit more… active?
in other news, some new parker haps:
little boy sits up! like really sits up.
he wasn't, he wasn't, he wasn't, then one day he was.
it's like a new world! a vertical world!
he loves to play with spoons, bowls, pots, forks, knives
(just kidding about the last two).
he can keep himself contented for quite awhile.
also, recently he discovered exactly where i sit in the car (when driving)
and will try to crane his neck and look at me and smile from his seat.
it makes me die a little.
he's starting to discover that i'm mom and i'm who he wants
instead of someone a little less familiar to him.
again, makes me die a little.
we haven't tried any food beyond the avocado and sweet potato.
he's totally not into it.
we'll try again some time.
what else?
he's napping more consistently,
and is just a pleasure to be around.
we love him around these parts.
that's all!
(also, i remember seeing other moms with 7-ish month olds and being like, "oh, they've been at this awhile. they are like full-blown moms who know what they're doing." now, all of a sudden, i'm that mom and i realize, none of us know what we're doing and i got here in like a day.)