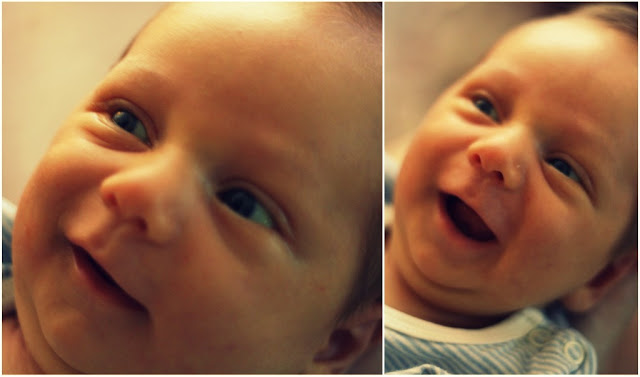 he kept making a liar out of his mom.
"he just smiled!"
"it's gas, bridge. they don't smile this early."
(his first was like 5 days old… i'm not lying!!)
but he finally cooperated and here's the proof.
so nice to get a little real confirmation that he's a happy guy.
love this kid.